Ultimate Guide To European Luxury Motorhomes In NZ
Author: Your RV Good Guide Date Posted: 6 July 2023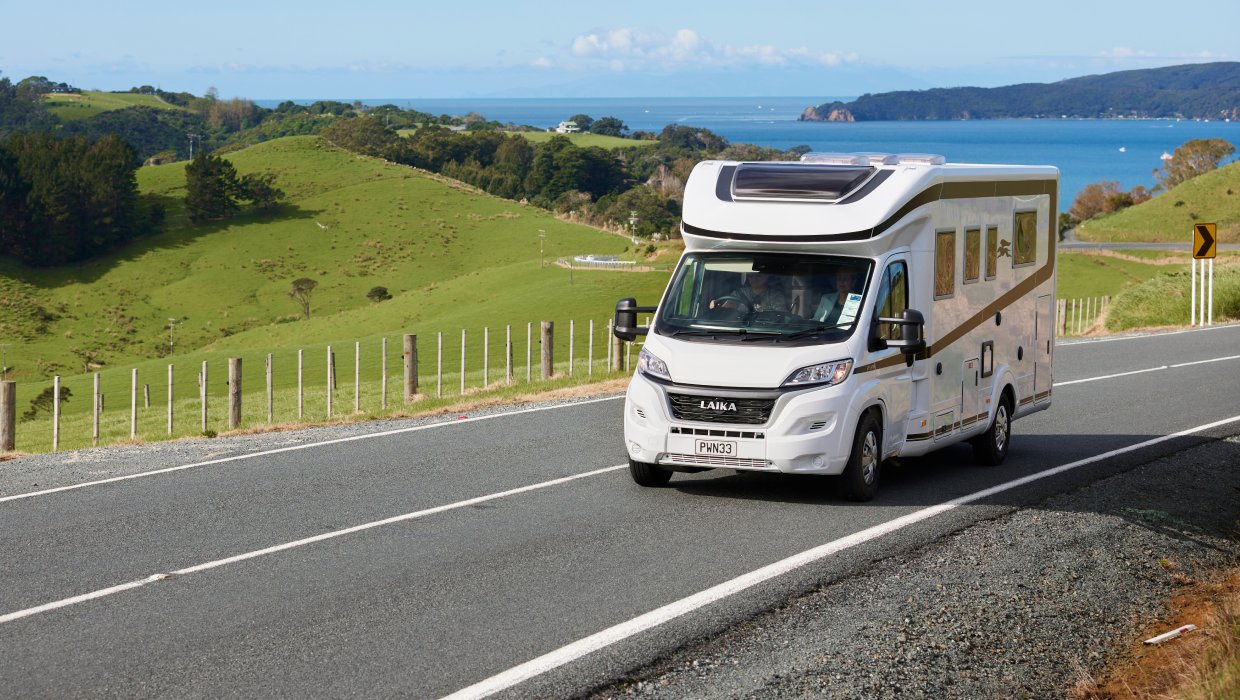 Design elegance, ultimate comfort, quality fittings… there's something about luxury European motorhomes that's just a bit special. Here at RV Super Centre, we're very proud to supply the Italian-manufactured Laika motorhome brand. Founded in the hills of Tuscany in 1964, Laika motorhomes reflect the Italian culture of enjoying the moment, appreciating the simple things in life, and celebrating beauty. Fair to say, that's just what we Kiwis are all about too. If you're looking at motorhomes for sale, this is definitely one to add to your 'must-see' list.
In this helpful guide, we'll take a closer look at the luxurious Laika motorhome brand and why it is so special. We'll also share some extra tips on how to dial up the luxury factor in any motorhome.
Why can luxury be important for travelling in a motorhome
One of the big benefits of travelling by motorhome is being able to have the comforts and luxuries of home with you. It's about having the best of both worlds – sightseeing, adventure, and travel without compromising on comfort, luxury, and convenience. Of course, how much comfort you want to have is up to you. Some travellers prefer to stick with the basics. Others want a home away from home. It's common for motorhome travellers to start off with an entry-level model and eventually move up to one that is more luxurious.
European style when it comes to motorhomes
With their impeccable craftsmanship and designer aesthetics, motorhomes from Europe are known for a certain look and style. Let's take a look at how that is presented in Laika motorhomes.
Fittings modelled off Italian furniture
The trade technology used by Laika comes from a centuries-old tradition of original Tuscan handicraft. In fact, Tuscan carpentry dates back to the 14th century. With woodworkers perfecting their craft over years and decades, Tuscany has become known as a centre of excellence for wood processing and furniture production.
Attention to detail
Most European motorhome manufacturers are renowned for their attention to detail. This is immediately evident in the Laika. Each motorhome is developed and produced using the most modern methods. From the planning stage through to completion, the quality control process is meticulous. Every aspect – from the seams of the upholstery to the joints in the floorboards – is finished to perfection.
Function and practicality
Inside the Laika you'll find ergonomic cushions, a stepless floor, scratch- and fingerprint-resistant kitchen and tabletops, faux leather on the rear bedroom walls, and creative storage options… the list goes on! The result perfectly balances practicality with designer flair.
Sought after European aesthetics
From top to bottom, inside and out, Laika motorhomes reflect classic Italian design. The overall design and details of the motorhome include flowing shapes, curved surfaces, and minimalistic features. Real wood elements, indirect lighting, and seamless curved transitions create a sense of wellbeing and comfort.
Built to last
All fittings and furniture in the Laika are built to meet the unique demands of a moving home. They have to be robust, durable, and able to withstand vibrations, movement, and temperature fluctuations. Laika has developed a special furniture assembly system to meet the demands for stability and flexibility in equal measure.
What makes a European motorhome luxurious
European countries like Germany and Italy have been building motorhomes for many decades. Here's a look at some of the luxury features you're likely to see.
Sleek and spacious interiors
European motorhome interiors are known for their designer colour palettes, elegant shapes, and high-end materials. The Laika is a prime example. To make your travel feel even more luxurious, Laika motorhomes have a generous standing height. The ECOVIP L-3412DS for example, has an interior height of up to 205 cm.

The comfort factor
When you step inside a Laika motorhome, you feel instantly welcomed. The living area seating is not only plush and inviting, but ergonomically designed. In other words, incredibly comfortable! The same goes for the bedroom – it's a space that offers the ultimate retreat at the end of a long day of travel.
Storage space
One of the big benefits of a Laika motorhome is its abundant storage space. A shoe compartment in the entrance area is a handy addition. You'll also find storage space in the seating area with access to the double floor. The bathroom and kitchen are designed to maximise storage too with thoughtfully placed shelves, cupboards, drawers, and cubbies. There's also a large double-access rear locker which includes track ties for safe storage. It's even heated so you can dry off your gear.
The latest technology
Laika motorhomes are developed and produced by blending traditional craftsmanship with state-of-the-art technology. Built on a Fiat Ducato, Laika motorhomes bring together classic European influence with smart technology. From the electric step at the front entrance to the rear LED light clusters and dynamic indicators, the Laika ECOVIP is all about making life easier, safer, and more comfortable.
The range of European motorhomes at RVSC
RV Super Centre now offers the Laika ECOVIP 3412DS and Laika ECOVIP L 3019 models. Both motorhomes are four-berth with the ECOVIP 3412DS featuring a double bed at the rear plus a double drop-down bed over the cab. Up front is the apartment-like kitchen with a 140L fridge/freezer, oven, and hob. The comfy dining area sits behind the cab, and because both cab seats swivel to the rear, there's plenty of seating too. Between the kitchen and bedroom is a split bathroom – a brilliant design which offers up plenty of space and versatility if you have guests.
For a slightly different configuration, The L 3019 model offers twin single beds at the rear (plus drop-down) and an all-in-one bathroom

Other ways to add luxury to your motorhome
Here are a few tips on how to dial up the luxury factor in your motorhome.
Modern entertainment systems
Enjoying a great meal and a glass of wine as you take in beautiful scenery and listen to your favourite music… is there anything better? Perhaps being cosied up in bed with some snacks, a hot chocolate, and a good movie? Now that's what we call luxury! RV Super Centre has a great range of audio-visual gear including compact, high-quality 12V, satellite, and smart TVs all of which come pre-tuned, ready for you to plug in and press play. And for great music as you travel or unwind at the end of the day, RV Super Centre has a wide selection of Bluetooth soundbars, speakers, and headphones.
Electric bikes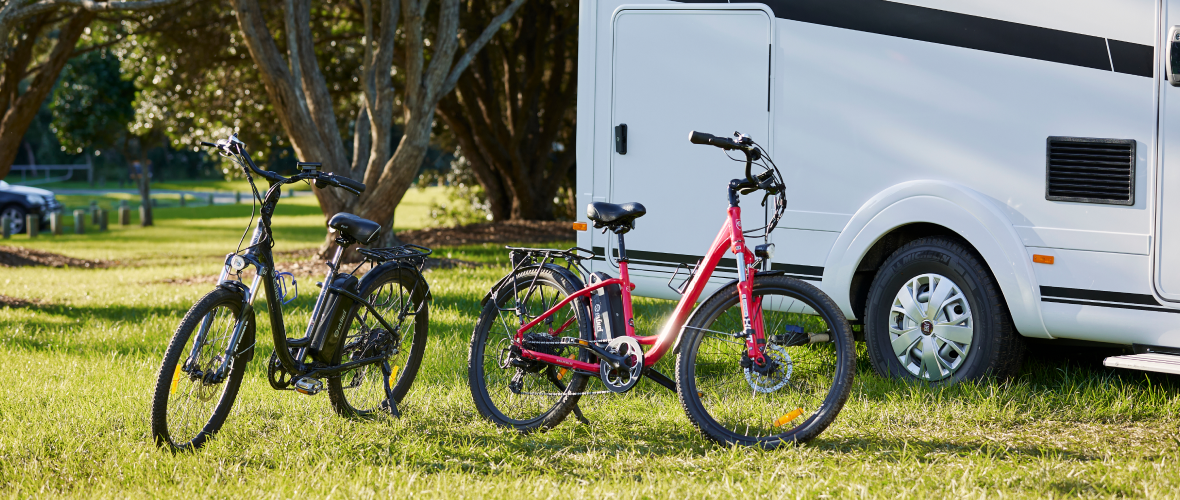 Keen to explore some of New Zealand's beautiful cycle tracks and trails? An ebike is the ultimate way to do exactly that. With the extra assistance of motorised power, you don't even have to break a sweat! An ebike also means you can park up your motorhome, set up, and then go explore the local township. Even better, cycle your way through some of the country's great wine trails.
Check out RV Super Centre's eTOURER range of ebikes. This trusted high-quality brand is ideal for adventure seekers and cycling enthusiasts. And to transport your bike safely, we also stock a range of quality bike racks and bike accessories. For extra advice, check out the ultimate guide to motorhome ebike racks.
Invest in your bedding
One of the big luxuries of motorhome travel is having a comfy bed to enjoy a good night's rest. For a seriously good sleep, Laika motorhomes feature all-natural Biolatex mattresses. But if the bed in your current motorhome is lacking in luxury, it may be worth investing in a new mattress along with some comfy bedding. After all, good sleep is important when you're travelling, so it's worth making it as comfortable and inviting as possible.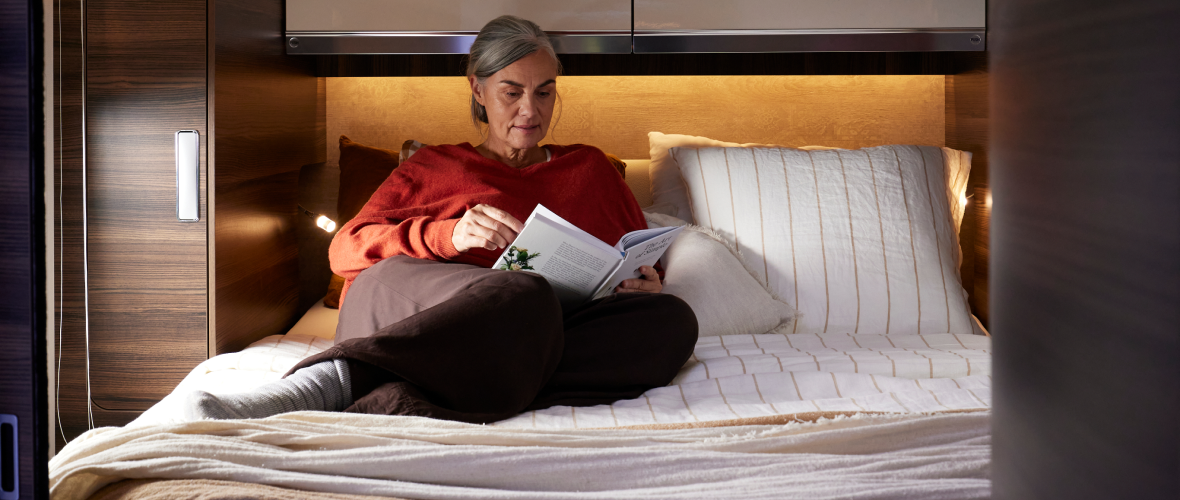 Sheepskin seat covers
Enjoy the cosy comfort of a sheepskin car seat cover as you travel. Not only does sheepskin protect your motorhome seats from damage, but it also keeps you warm in the winter and cool in the summer.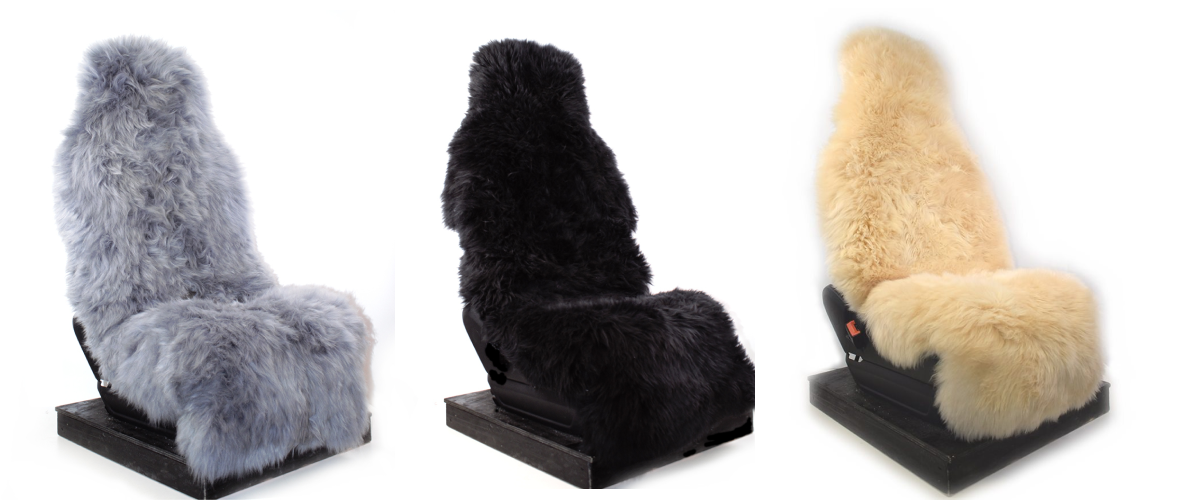 Whatever motorhome you choose, buy it with RVSC
Whether you're ready to step up to the luxurious Laika or you're looking for affordable, quality motorhomes for sale, RV Super Centre can help.
The friendly RV Super Centre team are always happy to help with any questions you may have about buying an RV. They'll show you through the different models and can help you think about which features are important for your style of travel.
You'll also find plenty of extra advice and handy free guides about the motorhome lifestyle including:
---
Leave a comment