Essential RV accessories for a touch of luxury
Author: Your RV Good Guide Date Posted:10 August 2021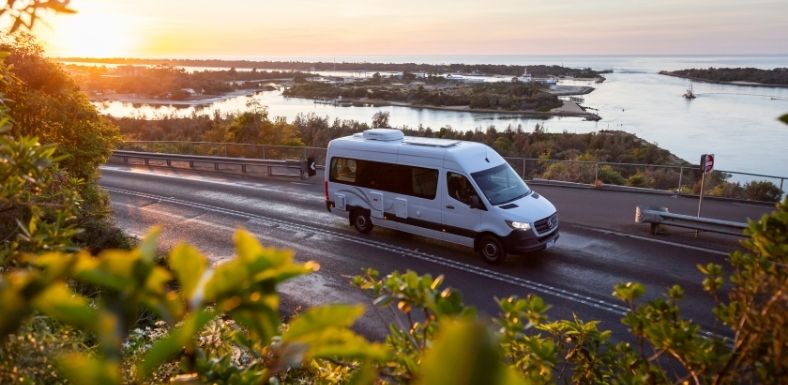 Your motorhome doesn't have to be equipped with the odds and sods from home anymore. With so many specialty made pieces and cool gadgets on the market, RV owners are spoilt for choice when it comes to kitting out their vehicles both inside and out.
Quality RV accessories can help to elevate your campervan or motorhome experience. Small upgrades can go a long way in making your vehicle feel like a true luxury escape, from the glasses you sip your wine from to the entertainment extras you turn to on rainy days.
Want to know what experienced-travellers consider to be must-have accessories for RV travel? We've got you covered. Check out these essential items you need to take your travels from lack-lustre to luxury.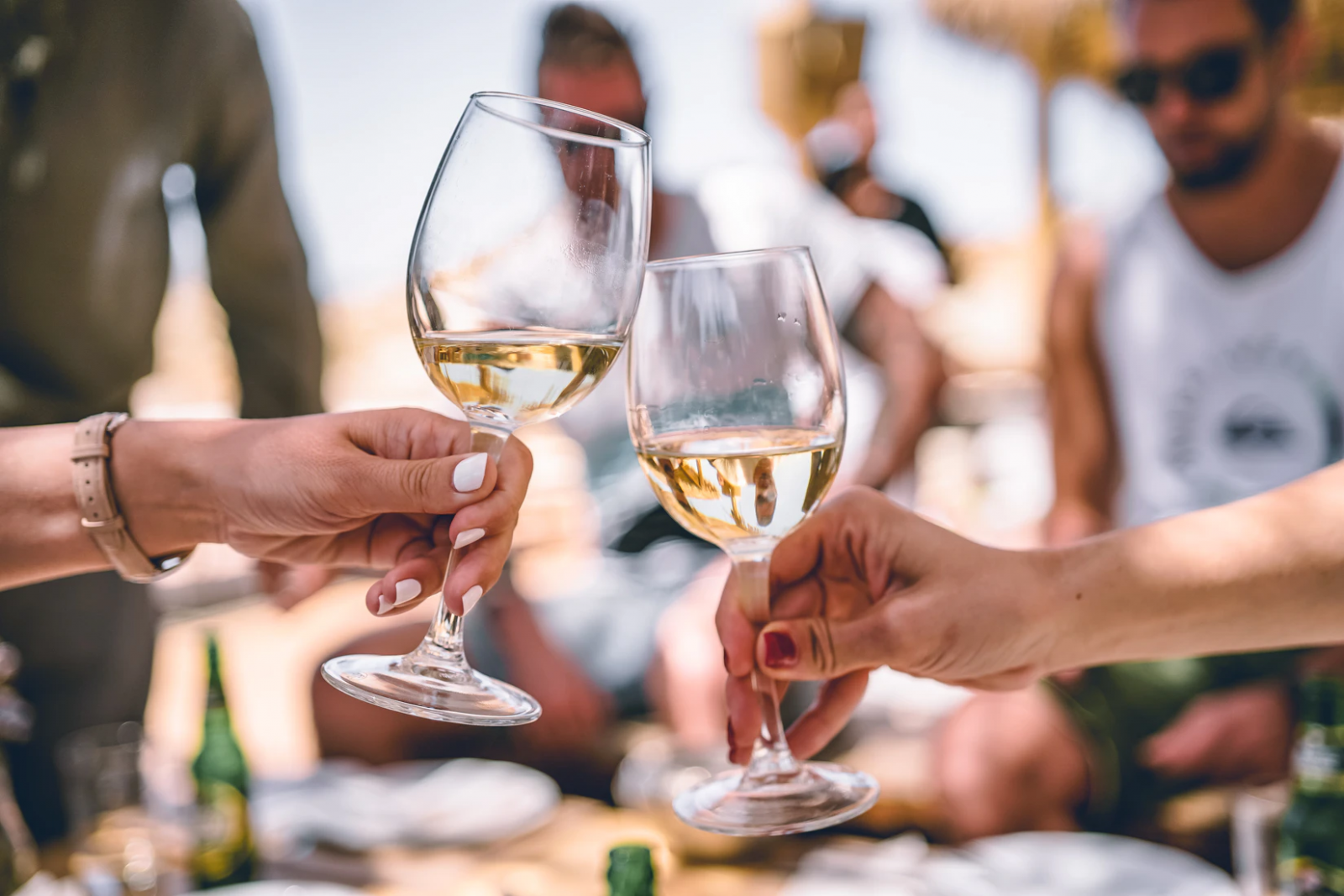 Image Source: Unsplashed
Wining & dining accessories
Although it might be tempting to throw in the old picnic cups with spare pots and pans from home, there are actually ranges of kitchenware specifically designed for travelling with, which are designed to save on storage space - the ultimate luxury in an RV.
If you are going to dine in the motorhome or alfresco at your chosen destination, do it in style! Here are a few of our favourite luxury wining and dining accessories.
Strahl Wine Glasses & Tumblers
With so many wineries, breweries and distilleries throughout the country, you are bound to come across a few local drops you just can't pass up. One of the best parts of visiting these places is being able to buy a special bottle to take with you on your travels, and the right kind of glass or tumbler means you can enjoy your drink wherever you go, from beach to mountain top.
Forget the fuss of travelling with breakable glassware or inelegant disposable cups, and select quality beverageware from the Strahl range.
Their products are made of high quality polycarbonate plastic, which is lightweight whilst still having the appearance of glass, so you can enjoy your favourite drop in style. From wine glasses to stackable cocktail tumblers, they have a full range to stock your RV in style.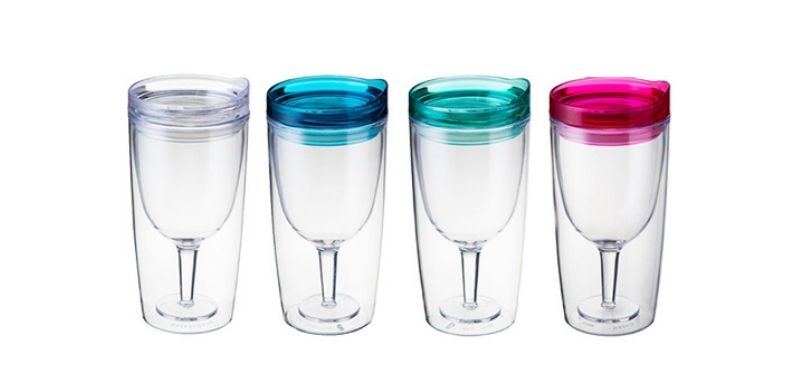 All of the designs can be used in both the refrigerator and freezer (frozen margaritas anyone?) and are suitable for the dishwasher.
Looking to keep your cocktail chilled or mulled puping wine hot? Try the Travino Insulated Wine Tumbler which keeps cold drinks for 12 hours, and hot drinks for 6 hours.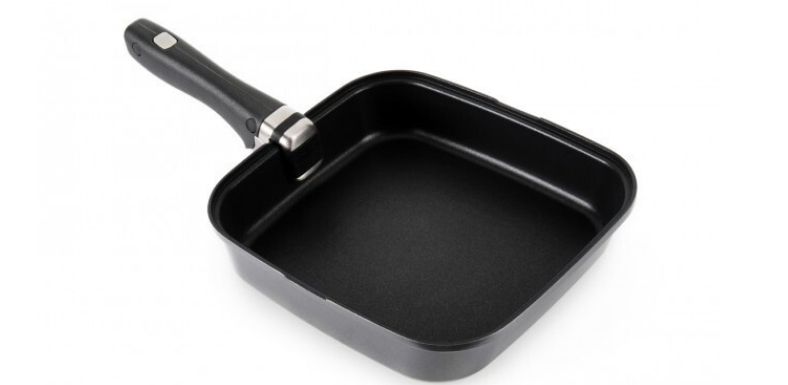 Smartspace Frypan with Quick Release Handle
Fancy yourself a chef on tour? Get creative in your motorhome kitchen with the Smartspace Frypan.
This frypan was made for motorhomes, from its size to versatility. The design utilizes all the burners in a motorhome to make cooking efficient. It also has a quick release removable handle which means it can be used in an oven and stored easily.
It even comes with a silicone benchtop mat so you don't need to worry about damaging surfaces in the motorhome.
With a 5-star review rating, this pan is hugely popular and is a must have for any cook.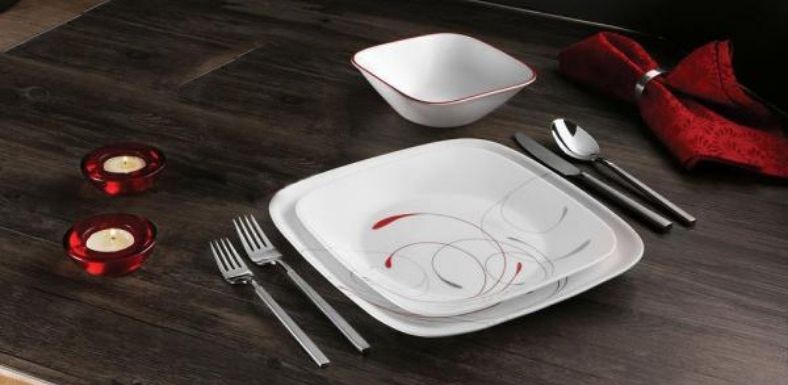 Corelle Splendor Dinner Plates
If you are going to go to the effort of making a nice meal in the motorhome, you might as well serve it up on quality dinner plates!
Lose the old shabby plates, and go for something quality like the Splendor Dinnerware range. Made from chip and break-resistant glass, this range will stand up to being bounced around on the road, as well as adding sophistication to meal time.
Lightweight and stackable, these are great for storage, plus you can use them in the oven and dishwasher making them a versatile option for meal prep.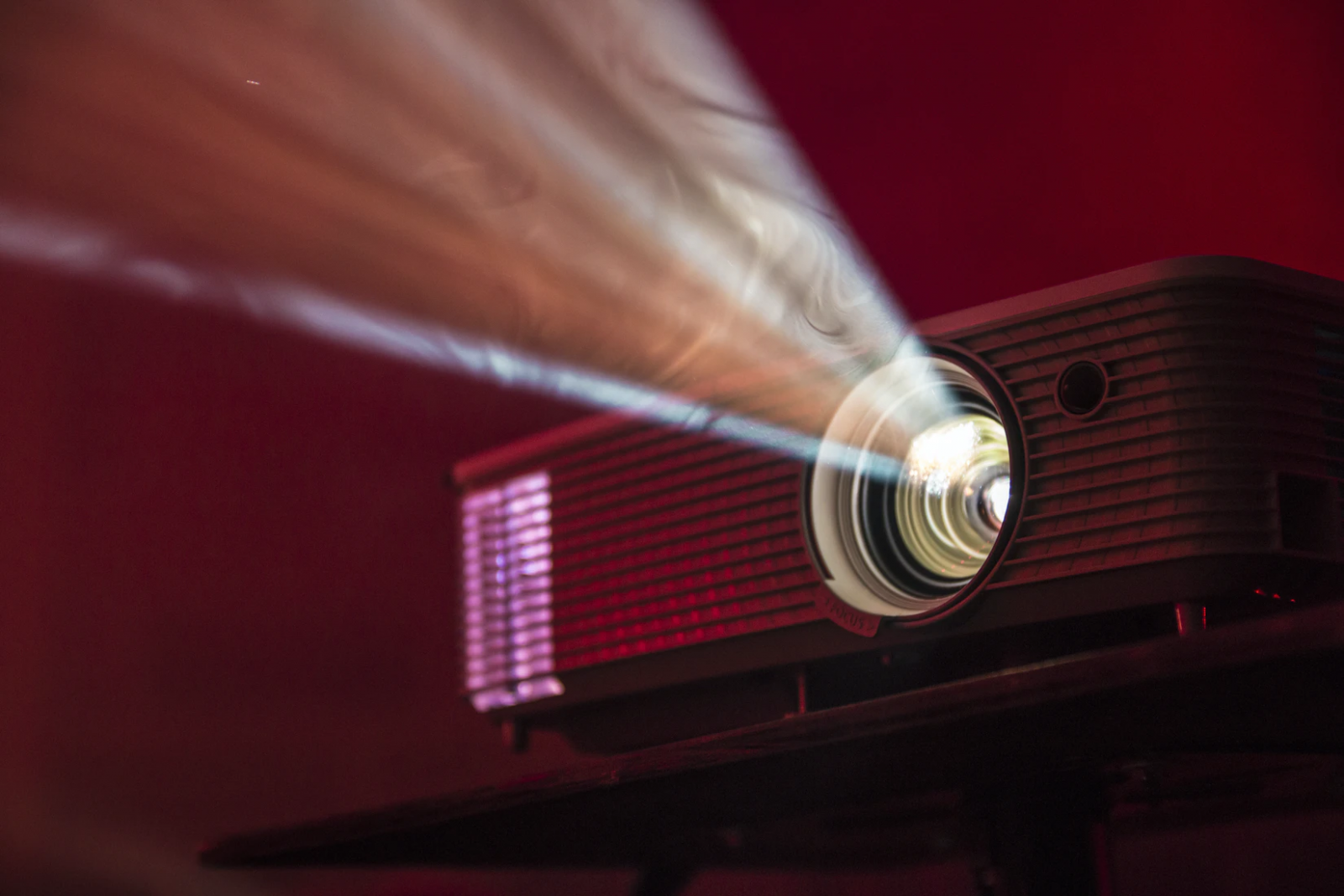 Image Source: Unsplashed
Entertainment Must-Haves
Whether you are pumping the tunes on the road or having some down time in the evening, there are some great bits of tech in the audio visual realm to step up the level of luxury in your motorhome,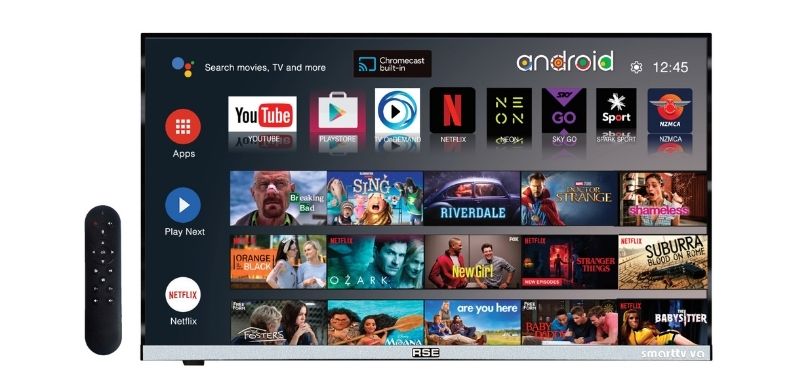 RSE Smart TV
Forget squiting at your mobile phone or tiny ipad screen, and invest in a RSE Smart TV to really enjoy your favourite show or movie in style.
Whether it's just you and your plus one, or the whole family, having a TV is a great way to bring some home luxuries with you on your travels and enjoy down time together on a bigger screen.
The sleek design is modern and its capabilities are too, with built in bluetooth, DVD player, USB port and pre-loaded freeview channels. The latest model is Google Certified and can be voice activated (via a little remote) and allows you to cast your show of choice from a smart device. That ought to keep the grandkids entertained for a while!
Choose from a Frameless 22 inch or the larger 32 inch and step up the sound with a bluetooth RSE Soundbar for epic action movies or those unmissable sports games!
Bluetooth Speaker
A bluetooth speaker is a must have on the road whether you are popping down to the beach to relax or sitting under the stars with a glass of wine.
Portable speakers are also great for using inside your motorhome when you are wanting to have different soundtracks on (one for adults, one for the kids!), plus they are a quick charge option.
Some of our favourites are the JBL Charge Essential Portable Bluetooth Speaker and the Sonos Roam Portable Speaker which both have over 10 hours play time and are waterproof!
Our RSE Bluetooth Soundbars also make a great permanent addition to your motorhome, doubling as a speaker for your TV or a standalone speaker.
Portable Projector
Take movie nights to the next level with your own portable projector! Compact designs like the Anker Nebula Capsule are the ultimate space saving options for the motorhome, with built in speakers and multiple connectivity options.
These modern day versions have amazing clarity, can be used inside or outside and are a fun evening activity for the whole family.
Check out this guide for the best portable projectors.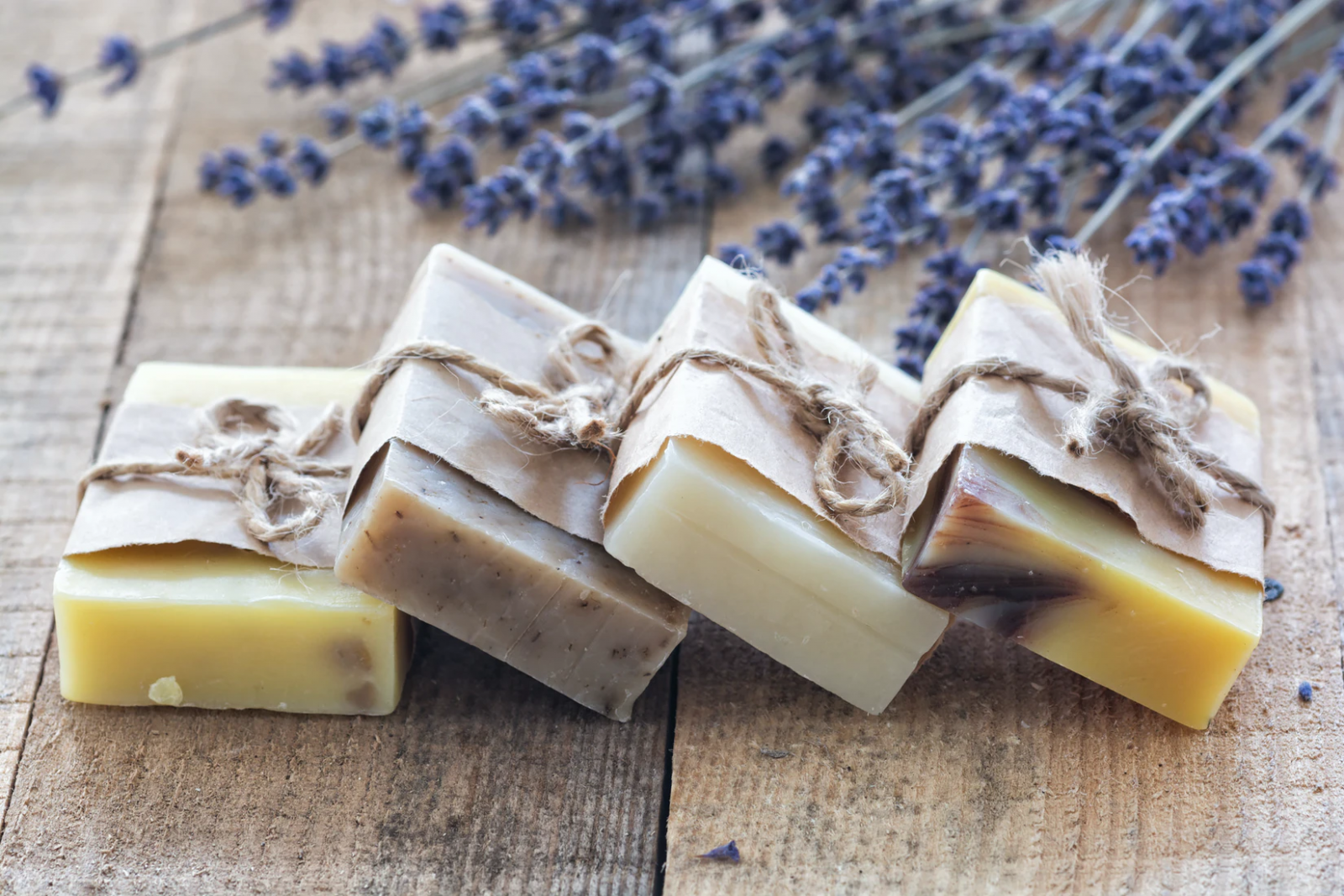 Image Source: Unsplashed
Bathroom accessories
The key to a luxury look motorhome has to be sleek design and well kept spaces. Keep your motorhome clean and tidy with a few accessories for the bathroom, so you can start and end your day well without wasting holiday time on cleaning up!
Better Living Corner Trio Dispenser
The Corner Trio Dispenser utilises space well, and ensures you don't have messy bottles cluttering your space. This unit allows you have all your products in one place without having to move items back and forth, so you'll never leave those favourite luxury products behind again!

Cleo Bathroom Cabinet with Sliding Mirror
Forget shaving or applying makeup in dark campground bathrooms, and install a Cleo Bathroom Cabinet. With a sliding mirror and a travel lock for the cupboard, getting ready in style is sorted, plus all of your must-haves will stay put on the road. It's even got a handy shelf for things like toothbrushes!
Pamper accessories
For a little pampering on the road, why not bring some luxury and compact bathroom extras like no mess sheet masks, or mini size cosmetics. Spa treatments on the road, it doesn't get more luxe than that!
Luxury items for the driver
Make your days behind the wheel something to look forward to with these luxury items just for the driver.
Long Wool Sheepskin Car Seat Cover
Long journeys can be made more comfortable with a Sheepskin Car Seat Cover, keeping you cool in summer and warm in winter. Available in long wool or short wool, you'll be the envy of other motorhome drivers with this stylish accessory. Add a personal touch by choosing one of the 8 colours available! This luxury accessory will help to protect your seats, and it's a universal fit cover.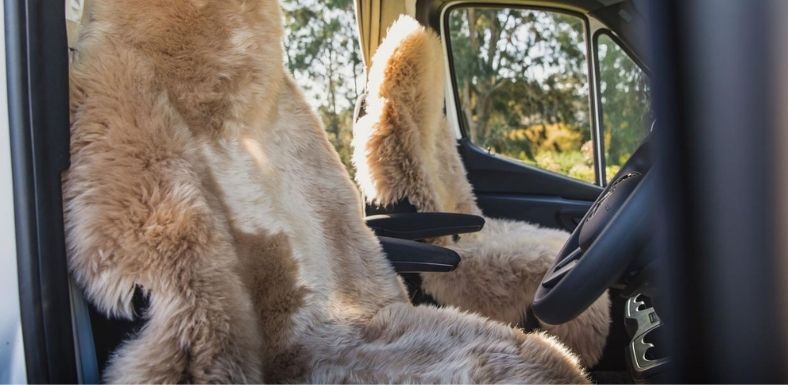 Furrion Rear Vision Camera + Display Kit
Tech lovers will enjoy this gadget that makes reversing and parking a breeze and enhances safety on the road. The Furrion Rear Vision High Resolution Camera comes equipped with a 120 degree viewing angle and night vision. Paired with a display kit for the driver, this set is anti-glare, touch screen and has the ability to display up to four cameras. The easy set up and install makes this luxury camera a popular choice for motorhome users.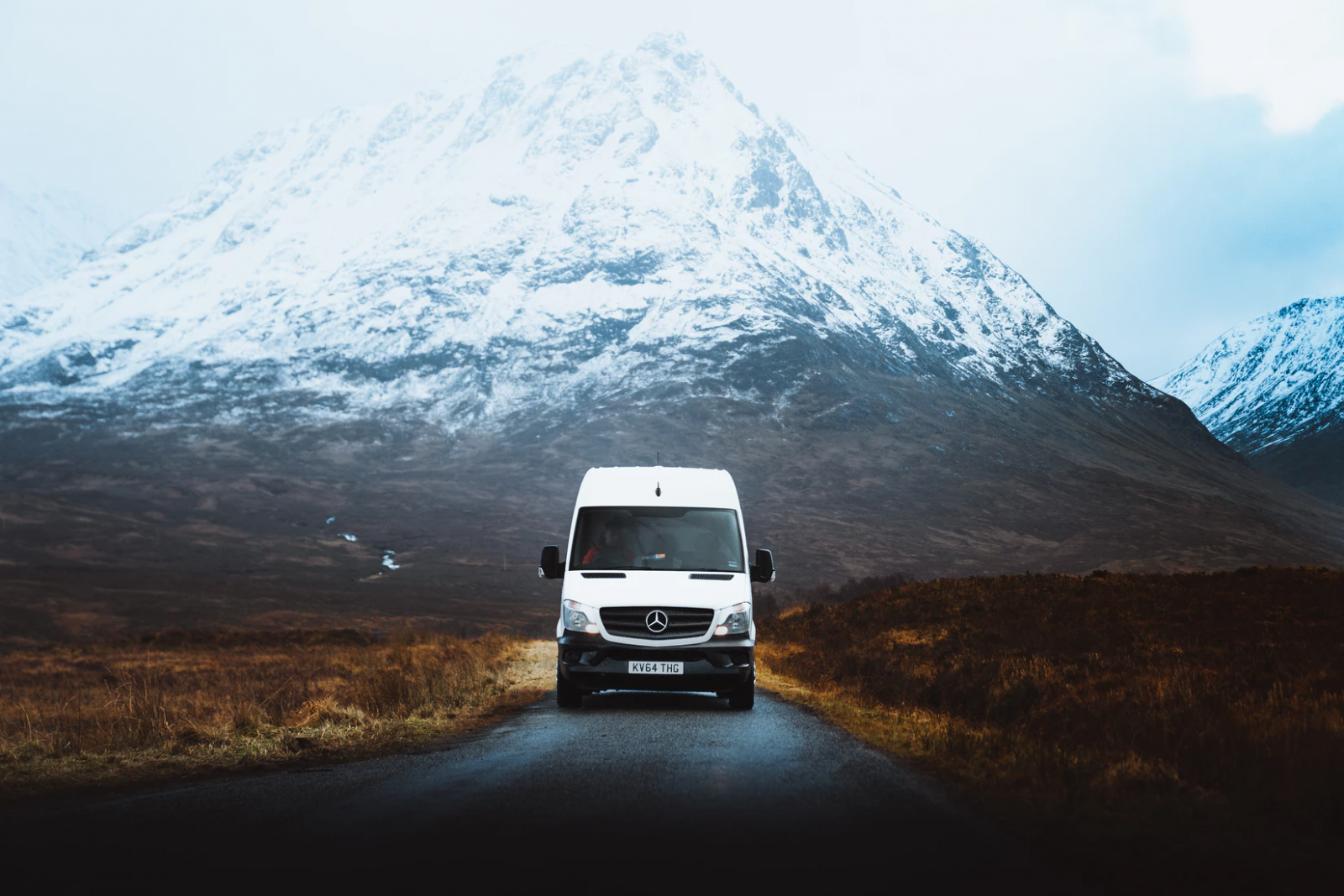 Image Source: Unsplashed
Smart tech to keep you moving
When it comes to RV travel, there are some handy gadgets that can make your trip a lot easier (and more fun!).
Enerdrive ePOWER 2000W True Sine Wave Inverter
Once you've invested in all your luxury appliances, you will definitely want to keep them safe. This easy to install Enerdrive Inverter helps to transfer AC power between the generator and the inverter, and monitors electricity flow for safety. The unit helps to ensure your motorhome appliances are running as they should, provides power back up, reduces electrical noise and increases the life of your appliances. Popular for its size, great quality and quiet operation, this is a must have for those that love luxury tech with an element of safety.

GT2100E Generator
This GT Power Generator offers back up electricity in a compact but powerful package. Great for motorhome users that want to run appliances when they are not at powered sites, or for those who want to run a few extra appliances. With a 2000W power output, compact design and push button start, it couldn't be easier to operate and it's very quiet for those parked up near other motorhome users. This unit is loved for its small but powerful nature, and it will ensure you don't have to miss out on using all your favourite appliances.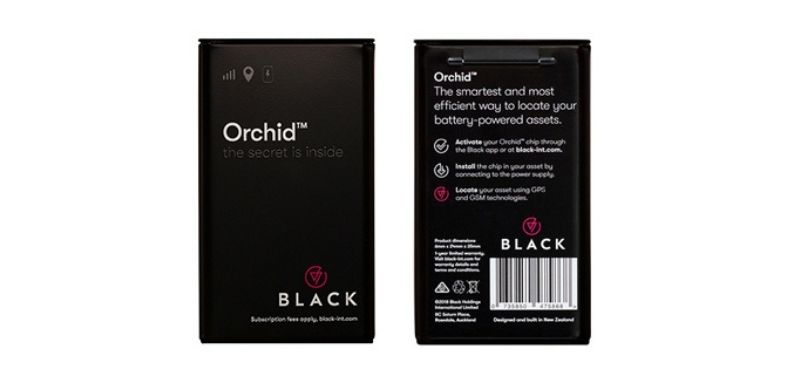 OrchidLite GPS Asset Locator with Solar Power
With your motorhome containing all of your expensive belongings, it's a good idea to add a little security to your wheels. Not to mention it keeps the motorhome safe too! The OrchidLite GPS is a compact unit that allows you to check the location of your vehicle at any given time via a smartphone, tablet or desktop. It's the ultimate way to give you peace of mind should theft occur! Being solar powered and easy to install, you can rest assured it will keep an eye on things when you are out exploring.
Outdoor must-haves
Getting out into nature and seeing more of what's out there is one of the biggest reasons for owning a motorhome. These outdoor accessories will help you do it in style, with ease!
Goliath Luxury Camping Chair
Leave the rickety old camping chairs behind, and try out something more comfortable with the Goliath luxury camping chair.
Sporting an attached chilly bag and bottle opener, you can sip in style while you enjoy the great outdoors. It's got pockets galore so you can have all your gadgets (or snacks!) on hand.
The strong steel frame, arch support and padding make this a luxury camping item you shouldn't pass up.

OZtrail Ironside Table 120cm
Dine in style with this OZtrail table, perfect for those posh al fresco meals at sunrise or sunset.
The folding design ensures it can fit in the motorhome storage easily, and the interchangeable height means it can double as a table for activities like card games too.
Made in corrosion resistant steel for the legs, and a resin top, this table will last a long time and will no doubt be a useful item for years to come as you sit and enjoy your time away.
Electric bike lifts
Save your energy for riding and exploring with this BR systems bike lift. The 12V motor with switch lifts your bikes into place easily, and lowers them back down when you are ready to hit the trails.
This unit is the safest way to securely attach your bikes to the motorhome when driving, with its sturdy design and platform locking.
Park up and grab your bike with ease to pop to the shops or go for an impromptu ride around the next town you visit.
The Fiamma Carry Bike Lift 77E is another great option for e-bikes being one of the strongest designs on the market with double-reinforced carrier rails and safety straps, particularly good for the heavier e-bikes.

Brass Monkey Dual Zone Fridge/Freezer with Battery
The Brass Monkey fridge/freezer takes your camping trip to the next level by keeping your food and drinks cold when you are out exploring.
Pop down to the beach with a few cold drinks, or find yourself a stunning view for a picnic, with this lightweight chiller featuring sturdy wheels and an extendable handle.
With an internal light, solar charging interface and a built in usb to change your device on the go, this will have all on-lookers wishing they had one!
Get the gear you need at RVSC
Shop all the latest and greatest accessories to modify and update your RV at RVSC. Shop the range online or call into your nearest branch to chat to the team.
---
Leave a comment