The Benefits of Motorhome Travel
Author: Your RV Good Guide Date Posted: 13 October 2023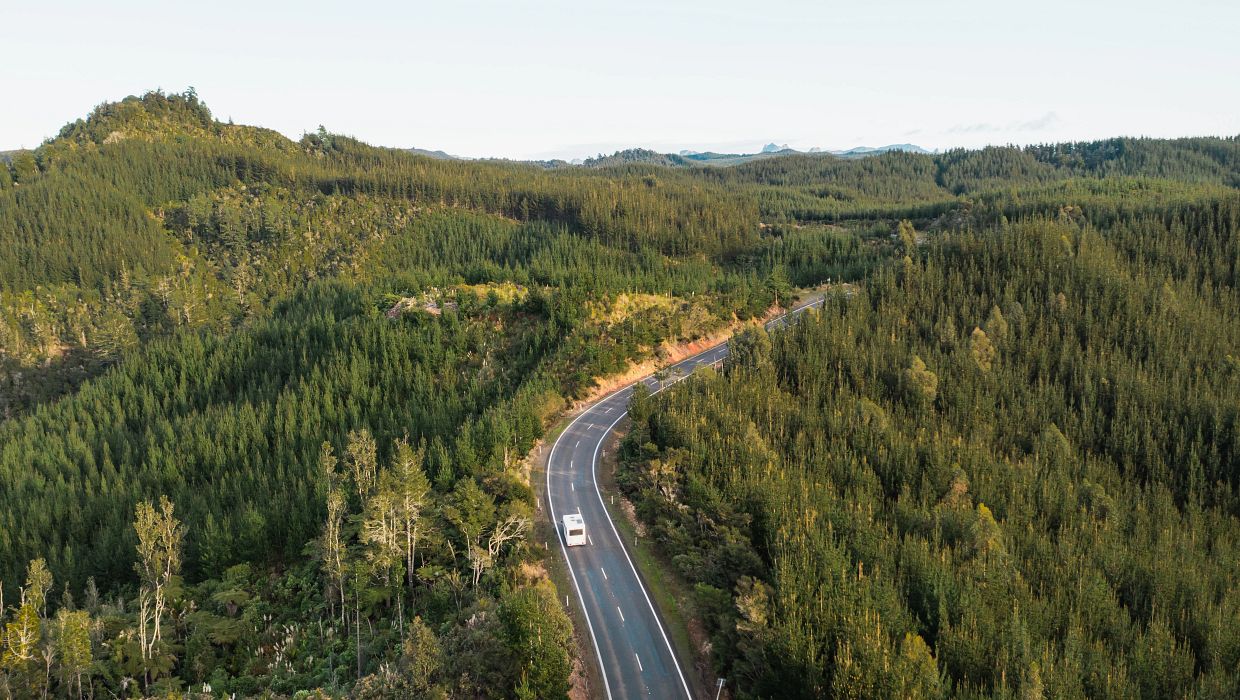 Thinking about buying a motorhome, but not sure if it's right for you? We get it! A motorhome is a big investment. But for those who love to travel and want to explore more of New Zealand, it can be the best one they ever make. Okay, we're a bit biased, but we also know how life-changing motorhome travel can be. Keen to know more? Here are just some of the great reasons why more and more Kiwis are buying motorhomes and hitting the road.
1. Get closer to nature
Many of New Zealand's most special spots aren't always conveniently located near motel or hotel accommodation. By the time you drive there, you may not have time to fully enjoy it before it's time to head back. But, when you travel by motorhome, a whole new world of accommodation options open up. And that means you can reach remote areas, spend a few nights, and really immerse yourself in the beauty of New Zealand's nature.
2. Save money
Motorhome travel is not just about the adventure; it's also a smart financial decision. Compared to the regular expenses of hotels, parking up at holiday parks or opting for freedom camping is notably more cost-effective. With a motorhome, you're not just cutting down on accommodation costs, but you also eliminate the need for flights and additional transport. The savings don't stop there. Equipped with your own kitchen, you have the choice to prepare meals, sidestepping the costs of dining out. With all those savings, you can allocate more of your budget towards fun activities and experiences, getting better value out of your NZ road trip.
3. Meet like-minded travellers
New Zealand has a welcoming community of travellers you'll encounter along the way. Whether you're stopping at freedom camping sites or spending the night at motorhome parks, there are ample opportunities to interact with fellow RV enthusiasts. Gather around a campfire, swap travel tales, share motorhome tips, and enjoy the camaraderie. It's not uncommon to recognise familiar faces during your travels, building connections that often span years.
Want to dive deeper into this community? Consider joining the New Zealand Motor Caravan Association (NZMCA). With their regular rallies and meet-ups, you'll have even more chances to catch up with fellow motorhomers and enrich your travel experience. The association also offers some great discounts and member benefits.
4. Enjoy flexibility and spontaneity
One of the standout advantages of motorhome travel is the unmatched flexibility it offers. Weather looking good for the weekend? In the mood for a South Island road trip? Have the freedom to impulsively head off on a NZ road trip without the constraints of pre-booked accommodation or transport. Discovered a charming spot that captivates your interest along the way? There's no rush – stay and explore for as long as you like. And if a location doesn't resonate with you, it's easy to pack up and move on to the next destination.
5. Bond with your loved ones
Travelling together by motorhome, as family or with a loved one, offers a unique environment to strengthen bonds. Away from the distractions of daily routines and digital devices, you find yourselves immersed in genuine, quality time together. From planning and preparing to exploring new places together, these shared experiences foster deeper connections. And if you have children or grandchildren, you can be sure that their campervan adventures will be fondly remembered for a lifetime.
6. Enjoy home comforts
One of the understated benefits of motorhome travel is the ability to bring a slice of home with you wherever you go. Adding those personal touches make the experience so much cosier and enjoyable. Bring along your favourite pillow and blankets. Pack extra clothes, just in case! The generous storage space means you're not limited to just the essentials. Those additional comforts, from board games to favourite toys for the kids, can all come along too. And for active families, there's room for bikes and outdoor gear too.
TOP TIP: Read more about how to maximise your motorhome storage space.
7. Bring your furry friend
Travel adventures aren't just for humans. With a motorhome, your four-legged family members can join in on the fun too! Unlike many motels and hotels with restrictive pet policies, a motorhome grants you the freedom to bring along your pets. That also means you don't have to worry about finding pet-sitters or the unease of leaving them in boarding kennels. They can be by your side, exploring new terrains and basking in the fresh outdoor air. Of course, always check ahead to ensure the motorhome parks or camping spots you choose are pet friendly. With a bit of research, you can find the perfect place for both you and your furry friend to enjoy a change of scene.
8. Easily visit smaller towns
Travelling by plane might offer speed, but it also narrows down your destinations to only those with an airport. This often means you end up bypassing New Zealand's quaint smaller towns that are brimming with charm, character, and hidden treasures. From local artisan shops to breathtaking viewpoints tucked away from the main roads, these towns offer authentic experiences that mainstream travel can miss. With a motorhome, New Zealand is your oyster. You have the freedom to explore off-the-beaten-path locations, taking the time to discover and immerse yourself in each unique locale.
9. Take your adventure sports gear with you
Adventure sports enthusiasts understand the logistical challenge of transporting equipment. Whether you're into snowboarding, skiing, or cycling, moving gear across New Zealand can be both pricey and cumbersome. But with a motorhome, your equipment can be safely stored and easily accessed whenever the urge to hit the slopes or trails strikes. What's more, the mobility of a motorhome allows you to park closer to ski fields and popular tracks, cutting down on commute time and letting you maximize your adventure.
Need to sort a bike rack? RV Super Centre has a great range of bike racks to choose from.
TOP TIP: Read about how to install a motorhome bike rack.
10. Cook your favourite meals
There's a certain joy that comes from preparing and enjoying your meals while on the road. With your own kitchen onboard, not only do you save on dining expenses, but you also have the freedom to indulge in your favourite home-cooked dishes. This means healthier eating options and the comfort of foods you love to eat. And, as you travel to different regions, you have the opportunity to source and experiment with fresh, local produce. From farm-fresh vegetables to regional specialties, your meals can be an exciting culinary journey in themselves. And let's face it, food cooked and savoured in the great outdoors is always so much tastier than at home.
11. Have your own space
A motorhome is more than just a mode of transportation – it's a personal sanctuary on wheels. No matter where you are, it provides a consistent, familiar space that you can retreat to and recharge in. For those visiting friends or family who may not have a spare room, a motorhome offers the ideal solution. You get to enjoy spending time together without imposing on their space.
And the reverse holds true too. When you have guests visiting your home, the motorhome can easily serve as a comfortable, additional room, ensuring privacy and convenience for everyone involved.
12. Work on the go
Having mastered the art of working from home, many people are now discovering the seamless transition to working from a motorhome. Unlike traditional holidays where balancing work might pose a challenge, motorhomes present a unique opportunity to effortlessly merge work with leisure. Advanced connectivity ensures that being online and efficient is straightforward; with a robust Wi-Fi setup, your motorhome becomes a scenic office, offering views no traditional workspace can match.
Ready to join other people travelling in a motorhome?
There you have just some of the many great benefits of motorhome travel. From newfound flexibility to sharing holidays with your four-legged friends, there is so much to love above exploring New Zealand in a motorhome.
The first step on your journey to motorhome ownership is to start researching RVs for sale. Here at RV Super Centre, we have a great range of campervans and motorhomes for sale.
You might also like to pop into your nearest RV Super Centre branch and have a chat with one of our friendly team members. Our RV experts can help you find the best campervan or motorhome to suit you and your travel lifestyle.
Keen to know more about RV ownership? Check out more of our helpful blogs:
---
Leave a comment