Must-have accessories & gear for freedom camping
Author: Your RV Good Guide Date Posted:18 March 2022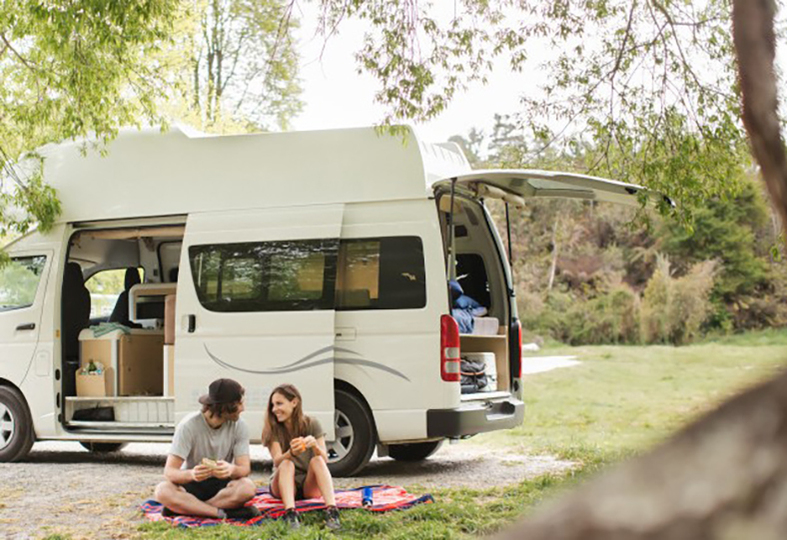 Freedom camping in your campervan, motorhome, or caravan is one of the best ways to enjoy travelling around New Zealand. Not only is it a great way to save money, it's also ideal for those who like to travel flexibly. With no pressure to check-in or out of campgrounds, you can change your plans to suit as you travel. But to make the most of your free camping adventures, it helps to have a few key campervan accessories on board.
What is freedom camping?
Freedom camping means free camping on public land that has few or no facilities such as showers and toilets. In New Zealand, you need to have a fully self-contained motorhome, RV, campervan, or caravan for freedom camping so that you don't need to rely on public facilities.
What are the rules for freedom camping?
It's important to follow the rules and respect the land when you're freedom camping. That way, everyone can enjoy our beautiful country and ensure the environment is well looked after too. Here are a few key rules:
Use designated freedom camping spots only – don't park up or pitch a tent where signs say not to.
Use your self-contained toilet or a public restroom to keep the environment clean. Human waste is not only unpleasant to see, it can also contaminate water supplies and soils, cause harm to wildlife, and lead to diseases such as giardia.
Leave the area clean by taking away all waste (including greywater, toilet waste, and rubbish) and disposing of this correctly. The best place to do this is at a dump station where you can safely and responsibly dispose of waste from your RV. A rubbish and recycling station is the best place to dispose of general waste including bottles, plastics, etc. Locate your nearest rubbish and dump stations, using the thl Roadtrip app.
Where you can freedom camp in New Zealand
In New Zealand, there are over 500 freedom camping sites. But you can't just park anywhere. To find sites that allow freedom camping, check on the local council website, look for signage, use the thl Roadtrip app, or visit the DOC website.
If you park in a spot that doesn't allow freedom camping, you could be given a fine for illegal parking. Be mindful also that some sites allow camping for a limited time such as one or two nights only, so plan to stay for a short stint before moving on to your next destination.
Must-have accessories for freedom camping
Cleaning and laundry items
It's a good idea to pack your campervan with cleaning items that help with disposal in case bins are full or not available, as well as a few laundry items.
Buckets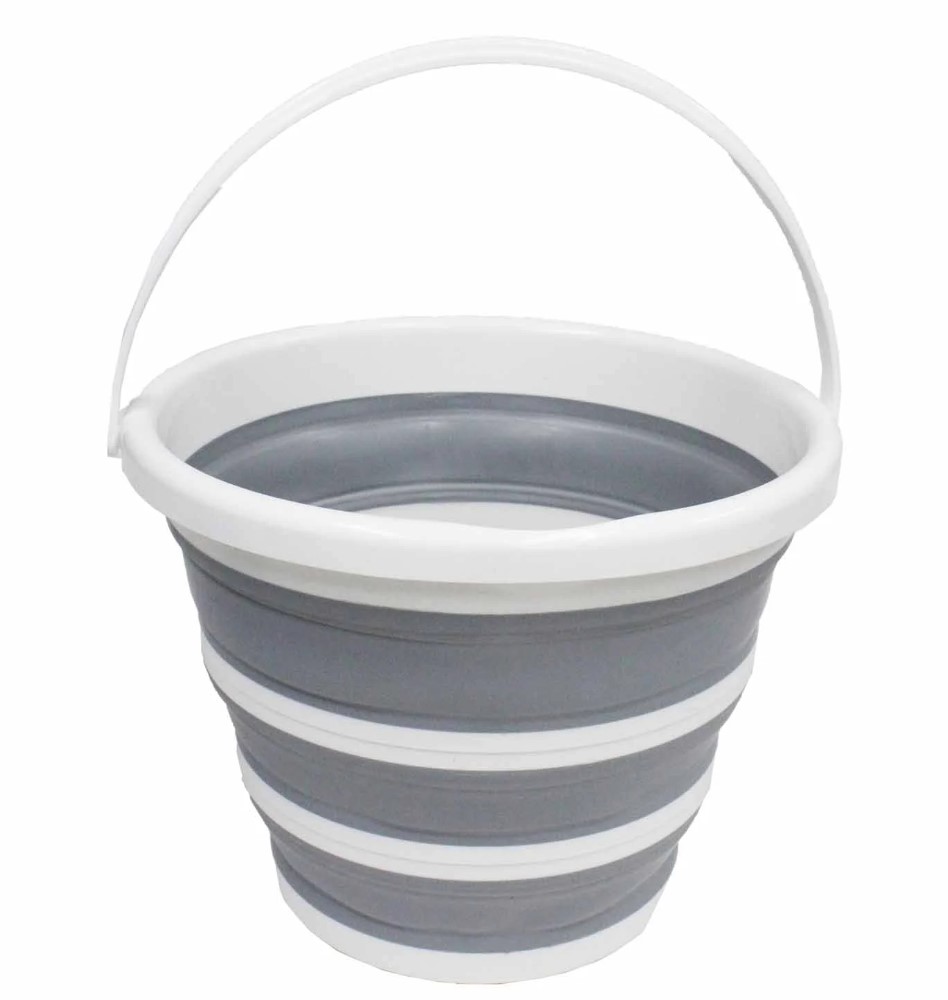 Bucket From fishing to foraging, a good bucket (or two!) is a must-have item of camper equipment when you're freedom camping. To help save room in your campervan, opt for a bucket that is collapsible. Made using silicone and plastic, collapsible buckets fold down to a fraction of their full height for easy storage.
Brush and shovel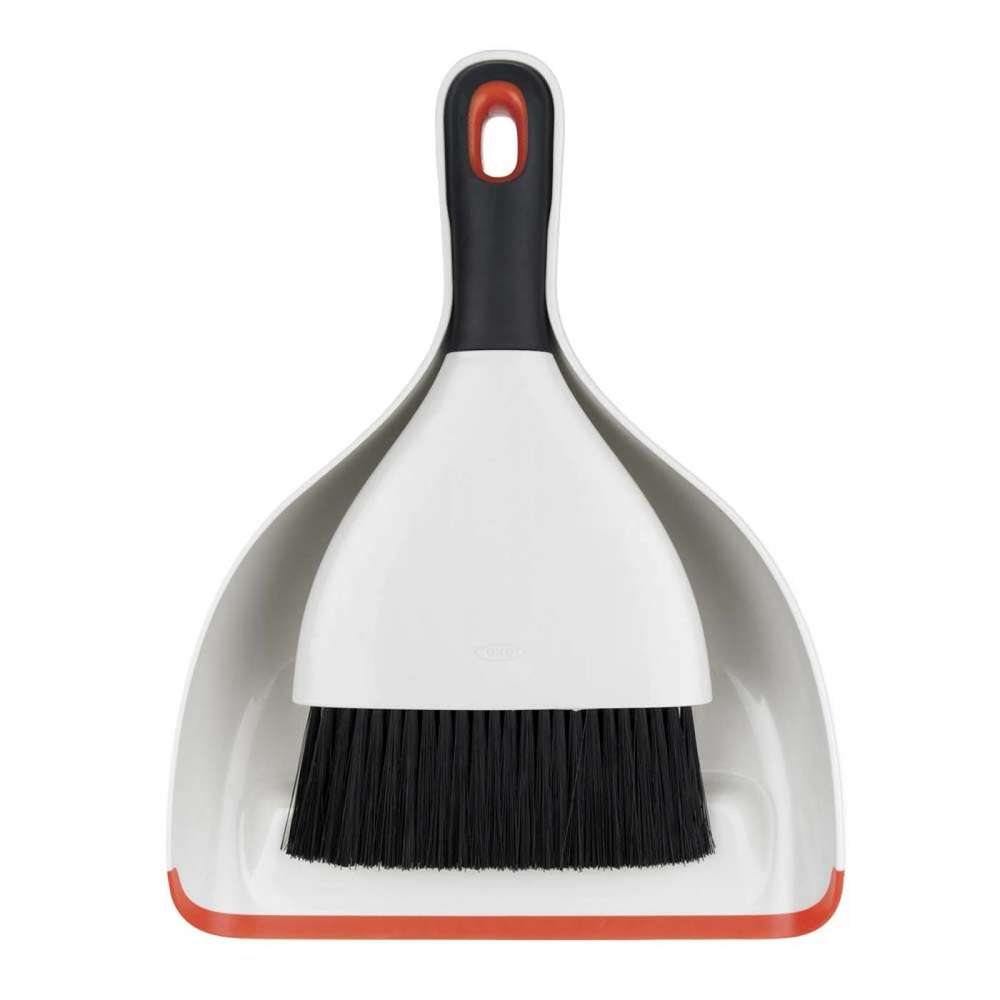 Freedom camping near the beach is one of life's great pleasures, but feeling sand underfoot inside your campervan? Not so much! A brush and dustpan is one of those handy items you'll use several times a day. Good features to look for include a rubber lip and a hook so you can hang it up out of the way.
Basket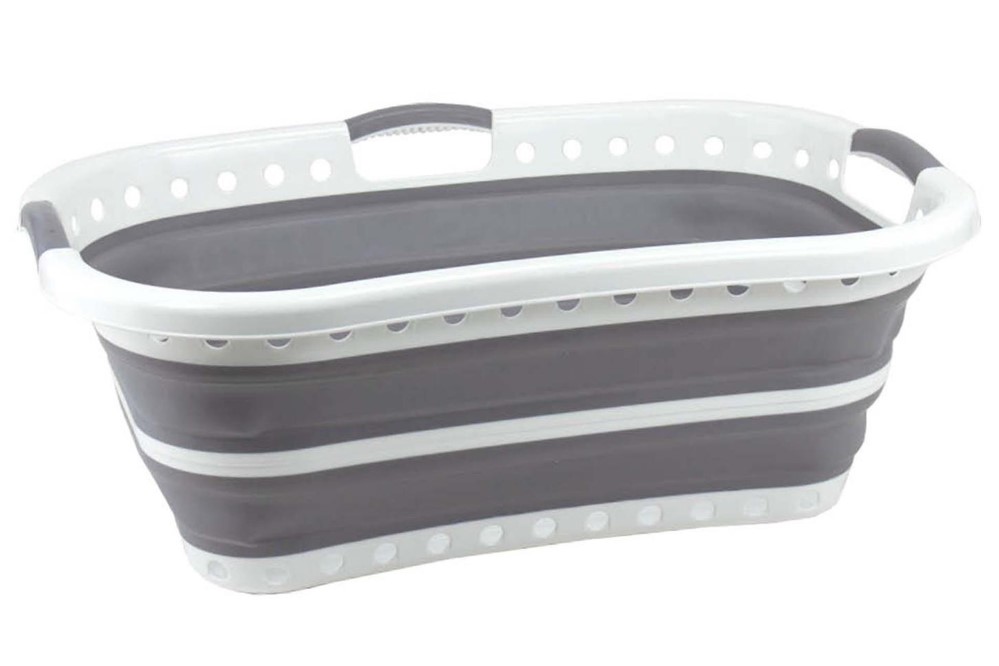 Collapsible clothes baskets are another space-saving and very handy campervan accessory with multiple uses. Choose a basket with a removable plug so you can use it to wash clothes.
Clothesline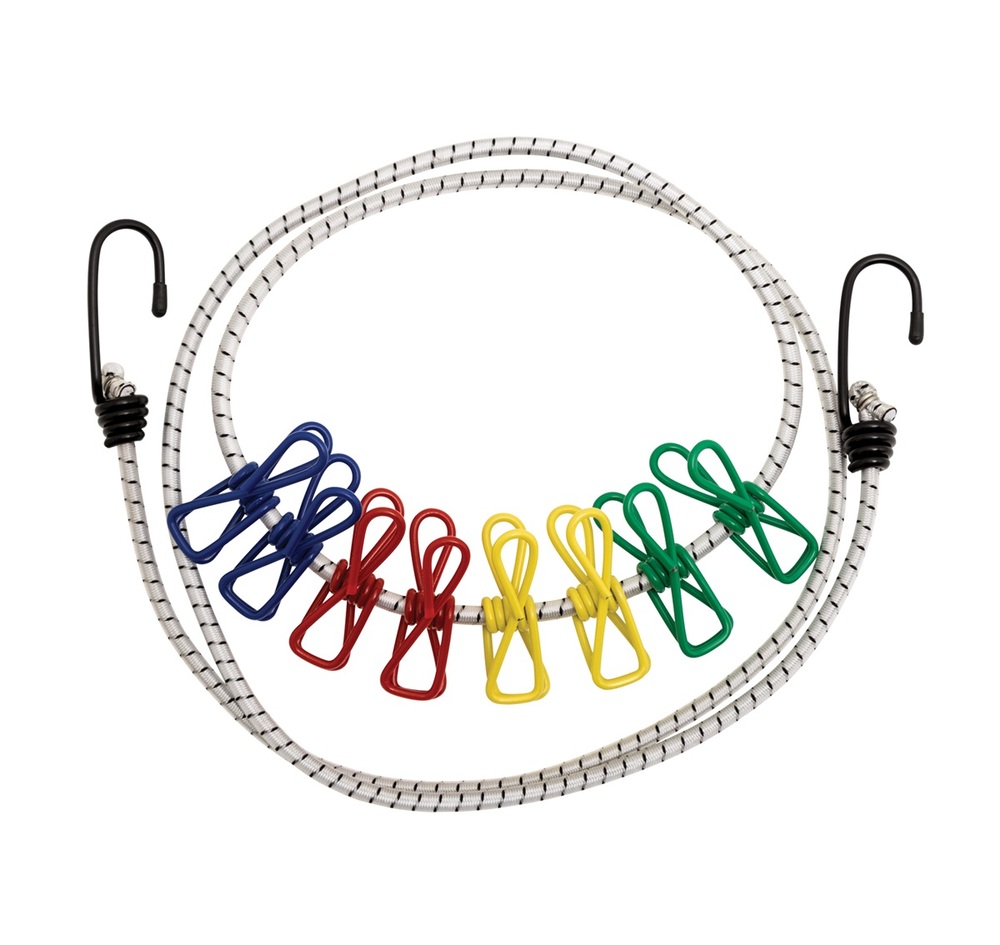 Make the most of the sun's free solar power to get your laundry dry with a portable clothesline. Simply stretch out and hook from your campervan to a nearby tree or post, and you're good to go.
Electric, rechargeable, and solar-powered items
When freedom camping, you probably won't have access to 240v mains power, so it's good to have a range of camping accessories that offer an alternative. Electric, rechargeable, and solar-powered items are a freedom camper's best friend!
Torch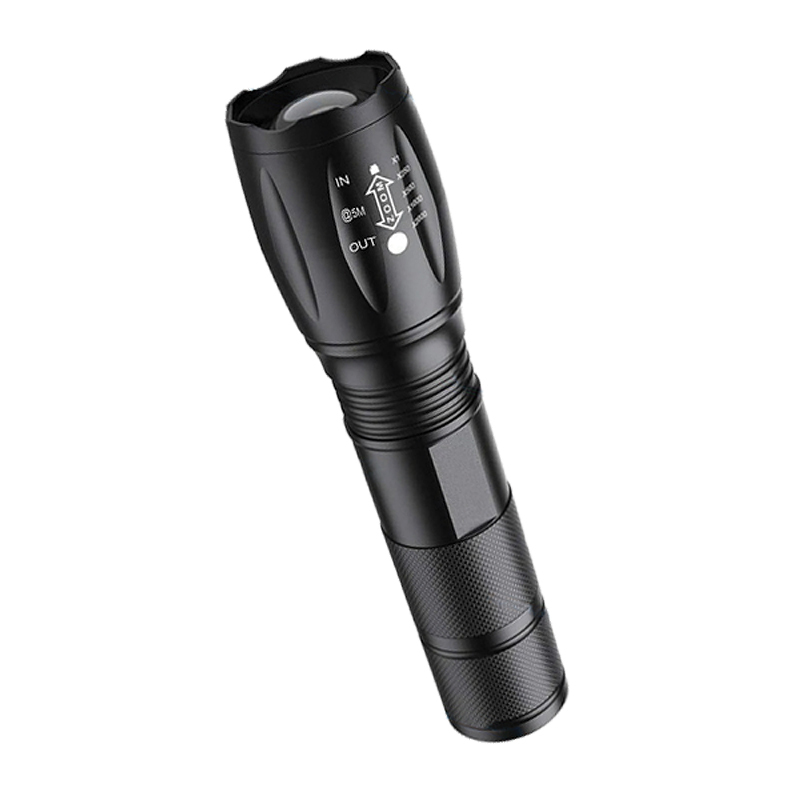 A rechargeable torch is a vital piece of camper equipment, especially when you're freedom camping, as many areas won't have lighting on site. Some torches can also be used as a power bank to charge your phone – very handy!
Air pump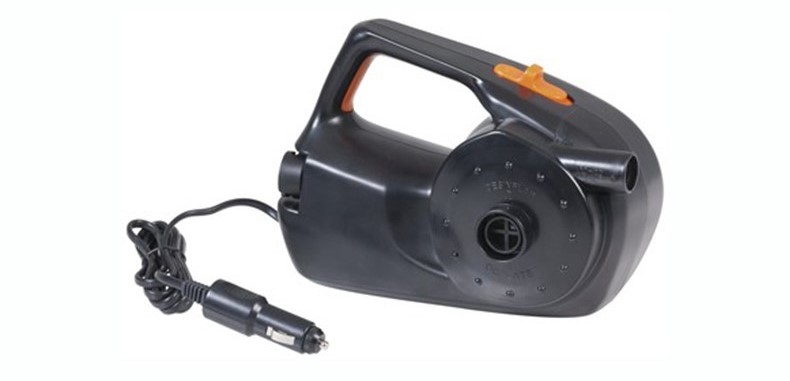 Having a 12V electric air pump on board makes short work of blowing up your air bed, bike tyres, or inflatable SUP. The pump works by plugging into your campervan's cigarette lighter socket.
Generator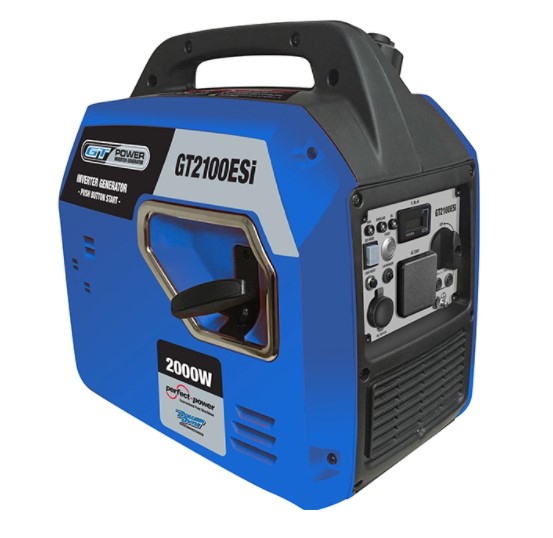 When you're camping off the beaten track without power, a portable generator can come in very handy as a back-up power source. Good features to look for include a push-button electric start, plenty of run time, quiet operation, and eco-mode for efficient running.
Rechargeable fan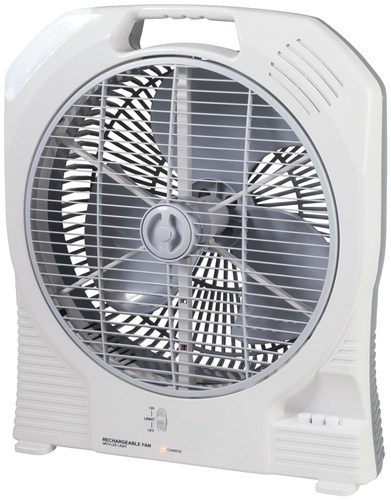 Freedom camping in summer can mean hot, restless nights and even hotter days. So a portable, rechargeable fan can make all the difference when the temperature rises. Be sure to choose a fan that is rechargeable (these plug into your 12V cigarette lighter socket) so you don't get caught out when you need it most.
Outdoor living accessories
Freedom camping is all about relaxation, taking in the great views, and having plenty of space to spread out. To really make the most of it, set yourself up with a selection of essential outdoor living accessories that will make life just that little bit easier.
Portable toilet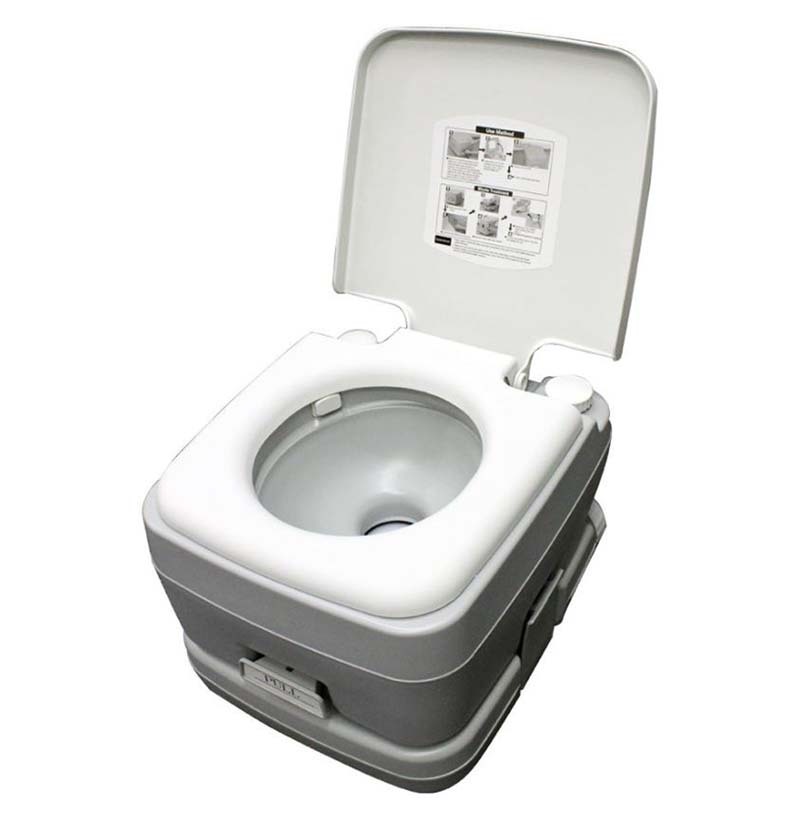 Having an extra portable toilet on board is handy if you're travelling with several people, for those times when your camper bathroom is occupied! Look for features such as a good tank capacity and removable seat and cover for easy cleaning. Find out more about rules around portable toilets in relation to self-containment.
Water carrier
If you're planning on enjoying time in one of New Zealand's beautiful remote areas, you'll need to ensure you've got plenty of fresh water on board. A compact water carrier with a large capacity is ideal for holding extra water for things like rinsing out buckets, cleaning off muddy shoes, or filling up the dog's water bowl. BPA-free polyethylene bags are a good option as they fold flat when empty for convenient storage.
Seating and tables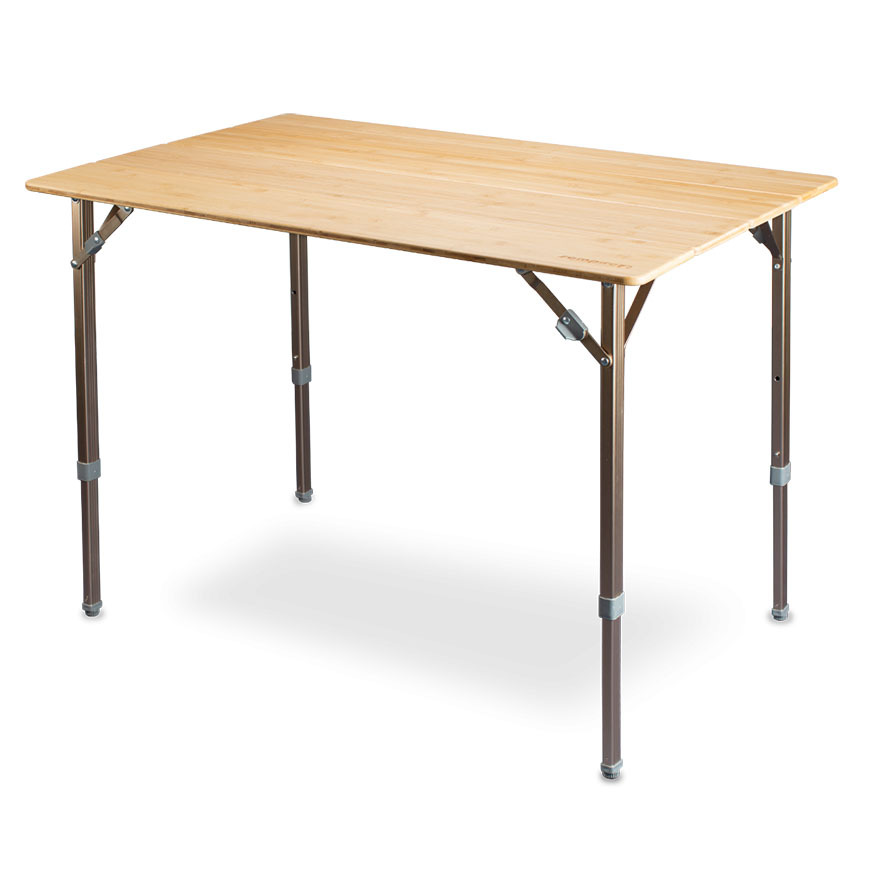 Having your own outdoor table and chairs means you don't have to worry about finding a vacant picnic table at your freedom camping site. You've always got prime seating right outside your front door. Choose a chair that's comfy and offers all the extras you need such as cup holders, lumbar support, and a carry bag for storage. For family meals, a table that is big enough to seat everyone but packs down compactly for storage is ideal.
Privacy screen
Freedom camping often means being parked up alongside another traveller, so having a privacy screen that attaches to your campervan or motorhome awning can help provide some extra privacy. Choose a screen that offers good UV protection and is easy to set up and take down.
Portable BBQ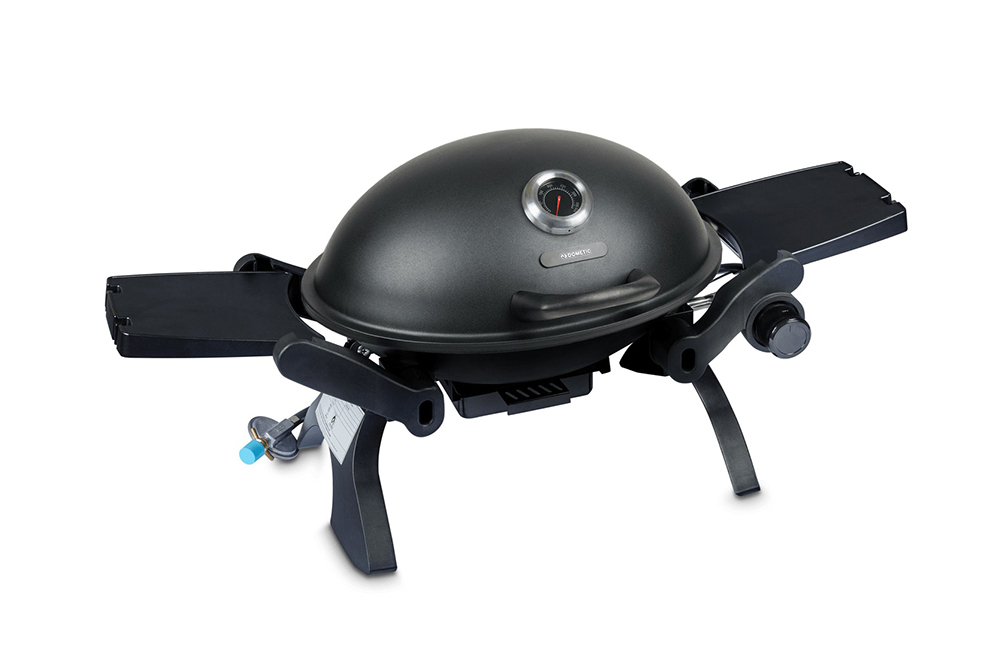 There's nothing better than firing up the BBQ after a busy day of travel or adventure. A lightweight portable BBQ with folding side tables is ideal for campervan cooking – just hook up to your onboard gas bottle and start sizzling!
Camping shower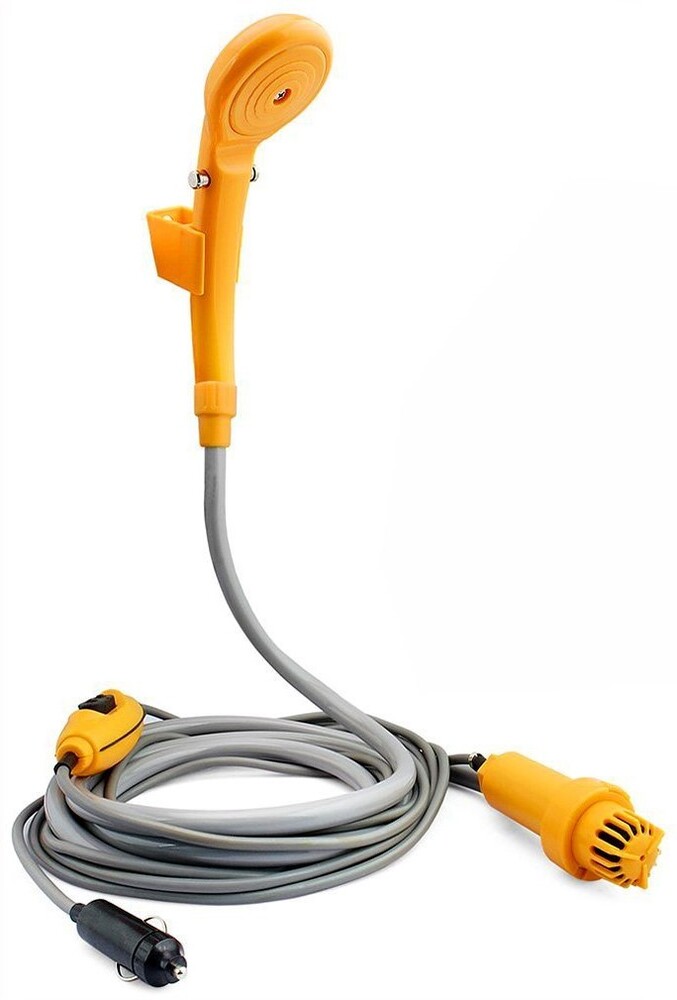 An electric camping shower comes in very handy if two people want to shower at the same time, or just for washing off sand and dirt before coming inside. Electric showers work by plugging into your 12V socket to pump water from a bucket.
LPG level tank sensor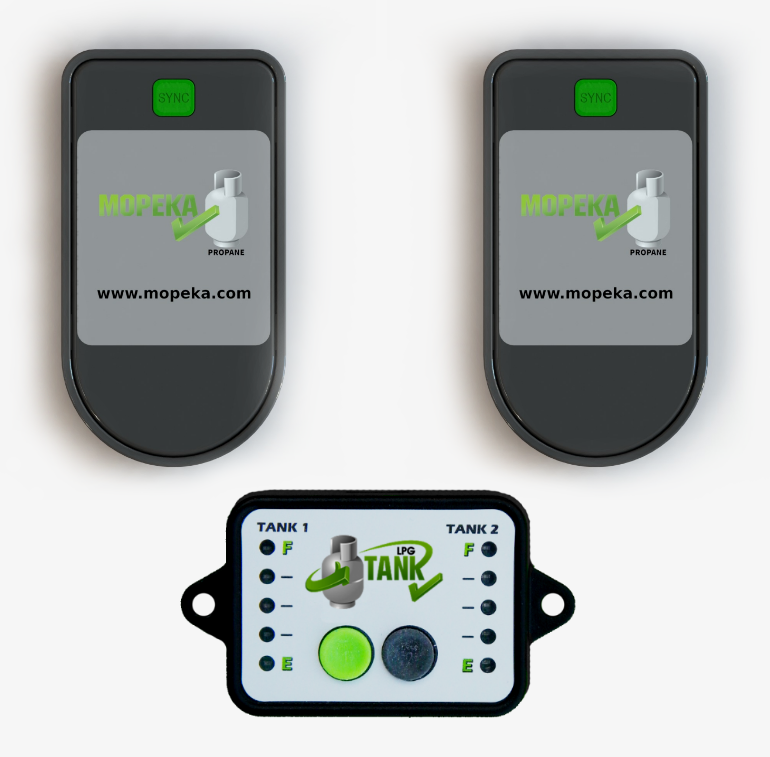 Running out of LPG just as you're midway through cooking dinner or enjoying a hot shower is no fun, especially when you're remote camping. So having a handy LPG sensor attached to your tanks that lets you know if you'll need to top up soon can save a whole lot of hassle. Look for sensors that include a free app for your smartphone or tablet to make life even easier.
Chilly bin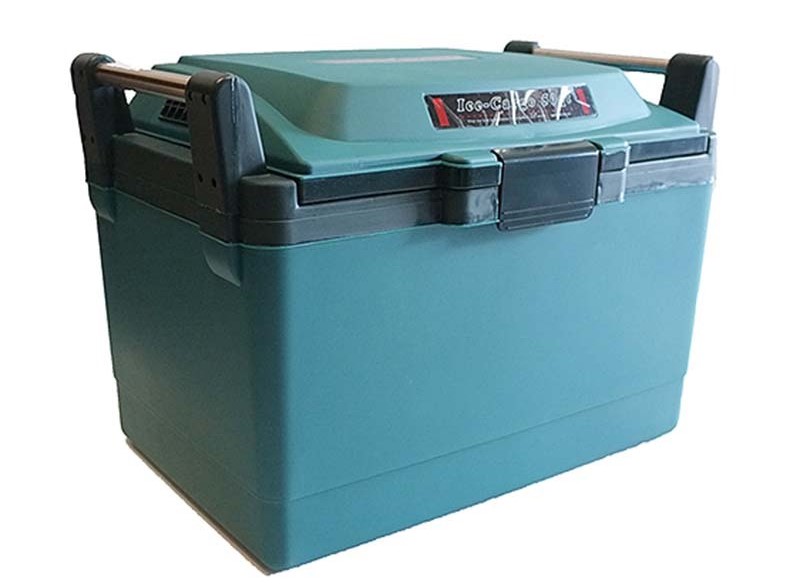 A good-sized chilly bin means you can stock up on extra refrigerated items before you head to your freedom camp site, plus you can use it for keeping drinks or food cool if you're spending time away from your campervan at the beach.
Accessories for adventuring
Add a little adventure to your freedom camping holiday by bringing along those fun-to-have accessories that help create an enjoyable base camp no matter where you go.
Bike rack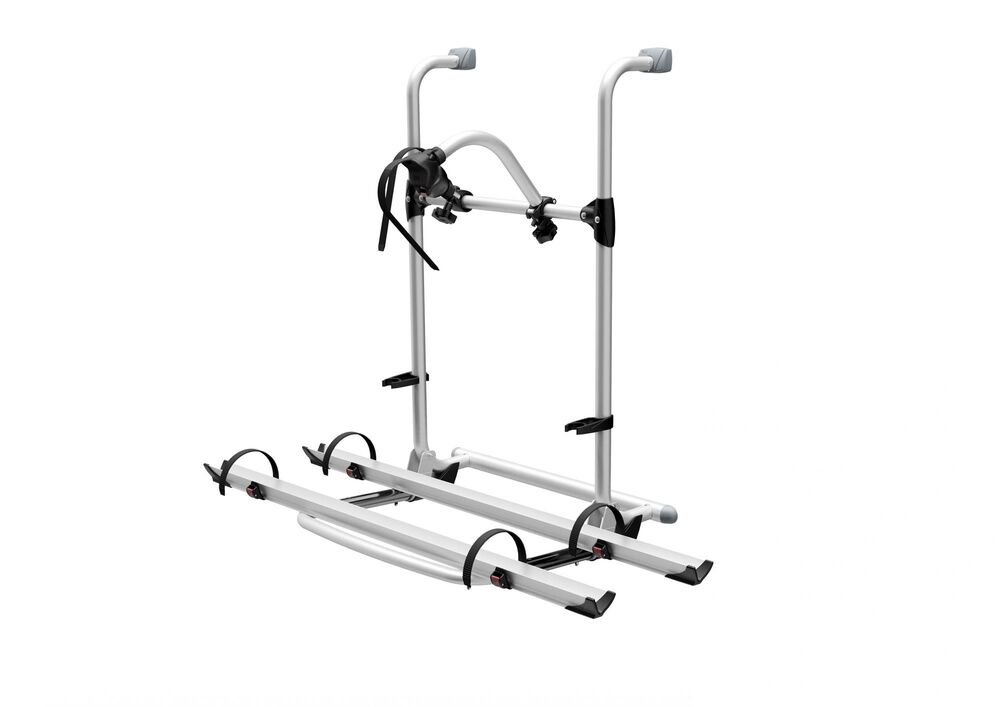 Having a bike onboard means you have the option of exploring some of New Zealand's beautiful tracks and trails as you freedom camp. To keep your bikes safe and secure, both as you travel, and while you're parked up, it's a good idea to have a well-fitted bike rack secured to your campervan. To help find the right one for you, we've put together some handy tips on choosing the best bike rack for your motorhome.
Audio equipment

Relaxing in the evening or enjoying a mid-afternoon cuppa is always nicer with your favourite music playing in the background. While it's important to respect other campers who might be enjoying the peace and quiet, when you've got plenty of space to yourself, a 12V Bluetooth sound bar to play some relaxing music can really help set the scene. You can also use a sound bar to enhance the audio on your TV, smartphone, or tablet too.
TV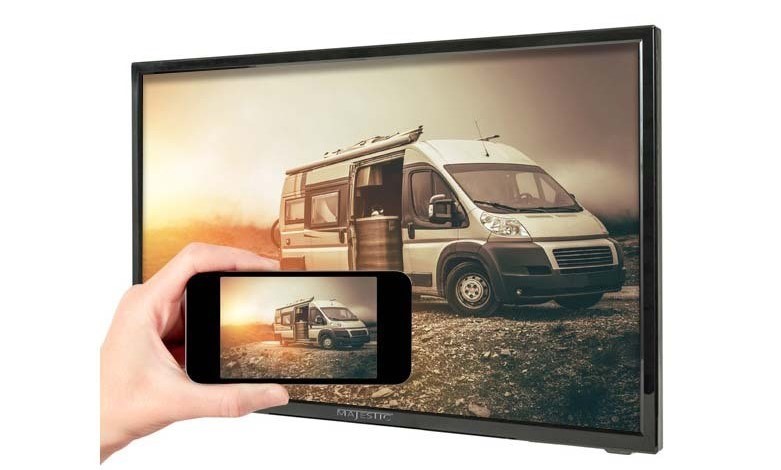 Freedom camping doesn't have to mean leaving behind luxuries like catching up on the latest episode of your favourite series or taking in a good movie on a rainy day. Choose a smart TV that includes 12V LED technology and a built-in satellite TV tuner so you can get good reception in remote areas.
Safety and security
Give yourself peace of mind as you freedom camp with a few safety and security accessories.
Lights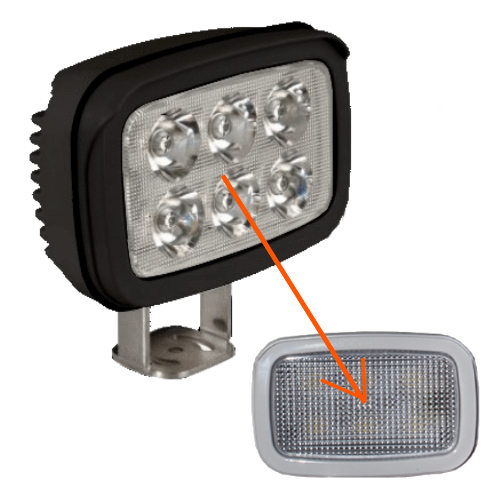 Freedom camping away from bright lights and busy campgrounds is a wonderful way to recharge and connect with nature. But it's also important to have reliable lighting on hand for those times when you need to head outside while it's dark. Keep one or two sturdy, waterproof LED lights onboard that can provide you with powerful light if you need it.
First aid kit
A well-stocked first aid kit is essential for any vehicle, and especially so if you're freedom camping in a remote area. Remember to add your regular medicines such as inhalers or daily medication to your kit, as well as the must-haves such as plasters, dressings, eyewash, and antiseptic.
Heading off on a freedom camping adventure?
Stock up on all your freedom camping essentials at RV Super Centre and make your next trip the best one yet.
---
Leave a comment