What is the difference between motorhomes built overseas and in New Zealand?
Author: Malcolm Street Date Posted: 18 October 2019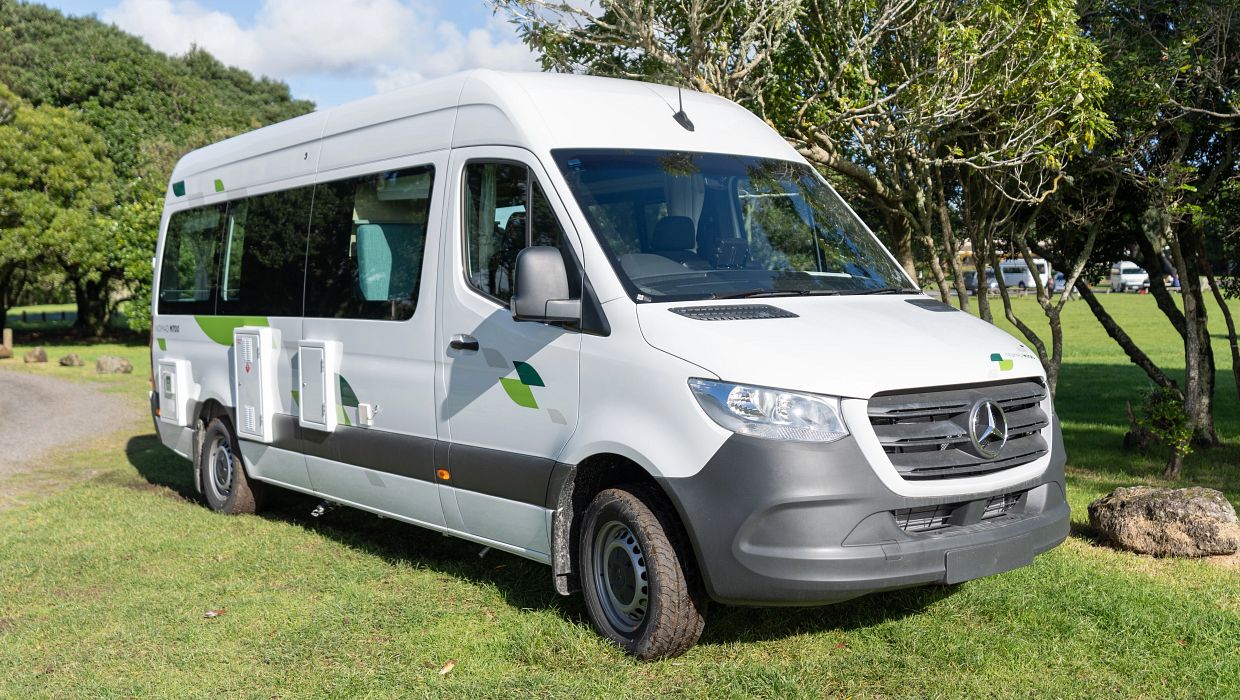 Difference between motorhomes built in Europe and those built in New Zealand
Currently in New Zealand, there are any number of motorhome brands available. To say the least, it is a very impressive list: Adria, Avida, Auto-Sleeper, Auto-Trail, Bailey, Benimar, Bürstner, Carado, CI, Dethleffs, Diamond, Elddis, Everland, Explorer, Frankia, Hobby, Hymer , Itineo, Jayco, Le Voyageur, KEA, McLouis, Morelo, Niesmann & Bishchoff, Pilote, Rapido, Roller Team, Sunliner. Swift, Traillite, Wendekreisen, Winnebago and UCC.

The countries of origin are quite varied, too. Apart from the locally-built motorhomes (including KEA, Diamond, Everland, Traillite and Wendekreisen), the rest come from Australia, Britain, France, Italy, Germany, Slovenia and Spain.

All of this gives the motorhome buyer a great deal of choice and also perhaps, confusion about which motorhome brand might be best suited to their needs. Here we explain the differences to help you to make the best decision about which model, style and brand is best for you.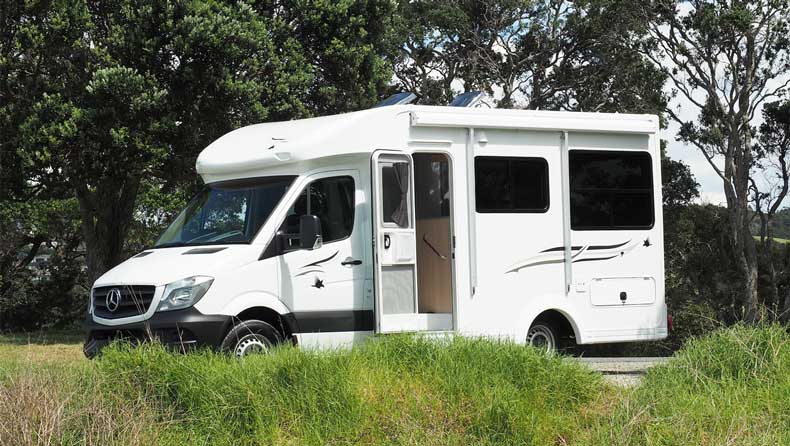 Base vehicles and how they differ
Some of the motorhome brands, particularly those from Europe, look different to those built in the southern hemisphere. However, there are some common features, such as for instance the motive power. With the exception of North American motorhomes, few of which are available in New Zealand, just about every manufacturer uses Fiat (Ducato), Ford (Transit), Iveco (Daily) Mercedes-Benz (Sprinter) or Volkswagen (Crafter) for the base vehicles.

Slightly less common are Renault (Master) and Peugeot (Boxer) but they are all well known European brands, particularly the Fiat Ducato which really does have the lion's share of the European motorhome market. Occasionally where heavier cab chassis are needed, the Japanese Isuzu NPR is used and where a budget unit is wanted, then the Chinese built LDV gets a look-in. About the only cab chassis differences between the European and NZ/Aust motorhome manufacturers is that those built in New Zealand and to a greater extent in Australia often have a higher gross vehicle mass (GVM) and a heavier weight.

Additionally, those European motorhomes with Fiat Ducato underpinnings often have lower-powered 130hp/96kW turbodiesels, whereas the NZ and Australian manufacturers often use the more powerful 180hp/130kw engines.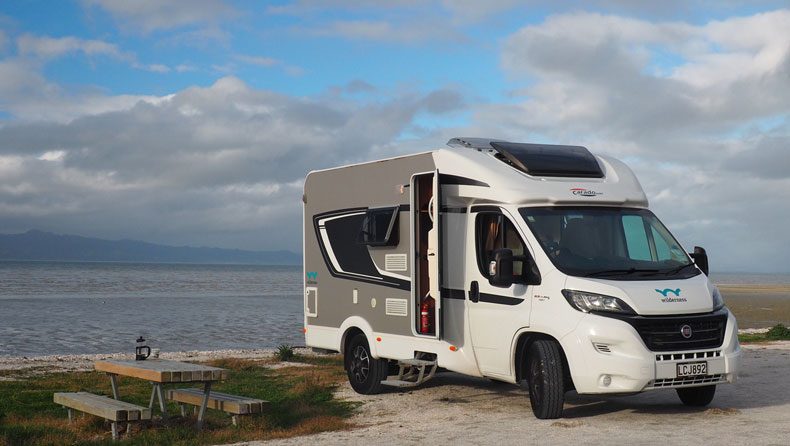 Exterior shapes of motorhomes
Just about all local and overseas manufacturers produce B and C Class motorhomes, some do large van conversions but the only mid to large size A class motorhomes currently readily available in New Zealand are built in Europe.

Internal layout differences
In terms of interior layout and size, New Zealand-built motorhomes tend to have more open style layout, particularly in the smaller motorhomes. This is especially so for Australian built ones which does work well in Antipodean landscapes. There's nothing like open spaces.

By contrast, European motorhomes have more of a compact feel inside — often because they are slightly narrower in width. That is not necessarily a bad thing; all the European manufacturers are masters in the use of space and frequently build in items that are multifunctional. Drop-down beds, either electrically or hand operated are quite common in European built motorhomes and a practical space saver.

For most people, the overall layout really is a personal preference and the best layout is the one that works for them! A little buying tip here is to always take your time. When inspecting any prospective motorhome purchase, take a seat inside the motorhome and use that time to go through all the motions of living in your mind — cooking, eating, sleeping, using the bathroom (within reason) and just sitting around. You might be surprised what comes to mind.

Motorhome fixtures
Appliances such as hobs, fridges and microwave ovens are frequently the same for all manufacturers, although those fitted into European-built motorhomes may be slightly smaller. Often designed in Europe, the appliances may well be built in China or other Asian countries.

Electricals in a motorhome
A benefit of motorhomes that arrive from Europe and Australia, unlike North America, is that all used a similar mains voltage (220V – 240VAC) so there is no need to make any wiring changes, only the powerpoints need to be changed to suit NZ/Aust three pin plugs. Of course, those built in NZ are purpose-built for travel in their home country.

Body building
Construction techniques vary between manufacturers for coach-built motorhomes. Some use a frame with external cladding but most use a frameless fibreglass or aluminium composite wall structure.

A typical build example for a NZ manufacturer is the KEA motorhomes that come out of the ACTION factory. ACTION manufactures its own lightweight strong composite panel, branded as Omnipanel for the roof and walls, and Omnifloor for the floor system. Omnipanel is a combination of a high UV-resistant easy-to-repair fibreglass outer skin, and a thinner durable fibreglass inner skin, over a closed cell foam.

According the ACTION team, the outer skins are much thicker than those used by European manufacturers. The Omnifloor system is similar but with the addition of aircraft grade alloy framing and marine grade ply. Both the floor and wall systems are all vacuum bonded together using a very high strength two-part adhesive, rather than the more commonly used hot melt glues.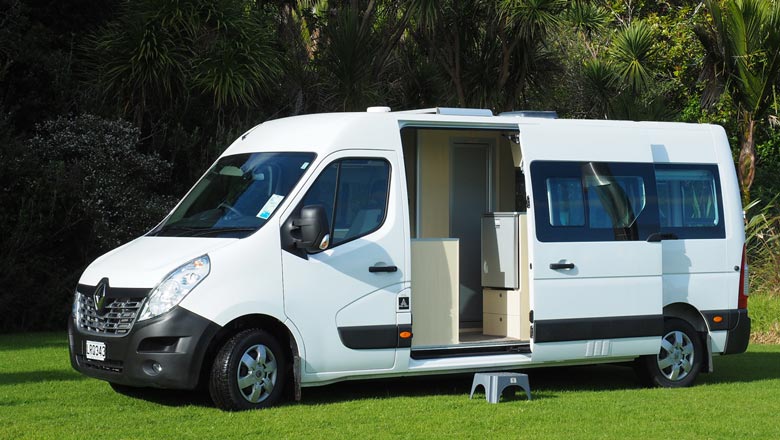 In conclusion
The bottom line for all of this is that motorhome buyers are spoilt for choice in New Zealand, certainly when compared to Australia for instance. That, of course, might be too much choice but by visiting dealers such as the RV Super Centre, being patient and whittling down country of manufacturer, base vehicle, length and layout choices, the decision becomes a bit easier.

Check out the KEA range of New- Zealand-built motorhomes here
OR
Read reviews by industry experts of the KEA motorhome range

---
Leave a comment