Top Tips for Storing Your RV Over Winter
Author: Laura Gray Date Posted: 5 June 2019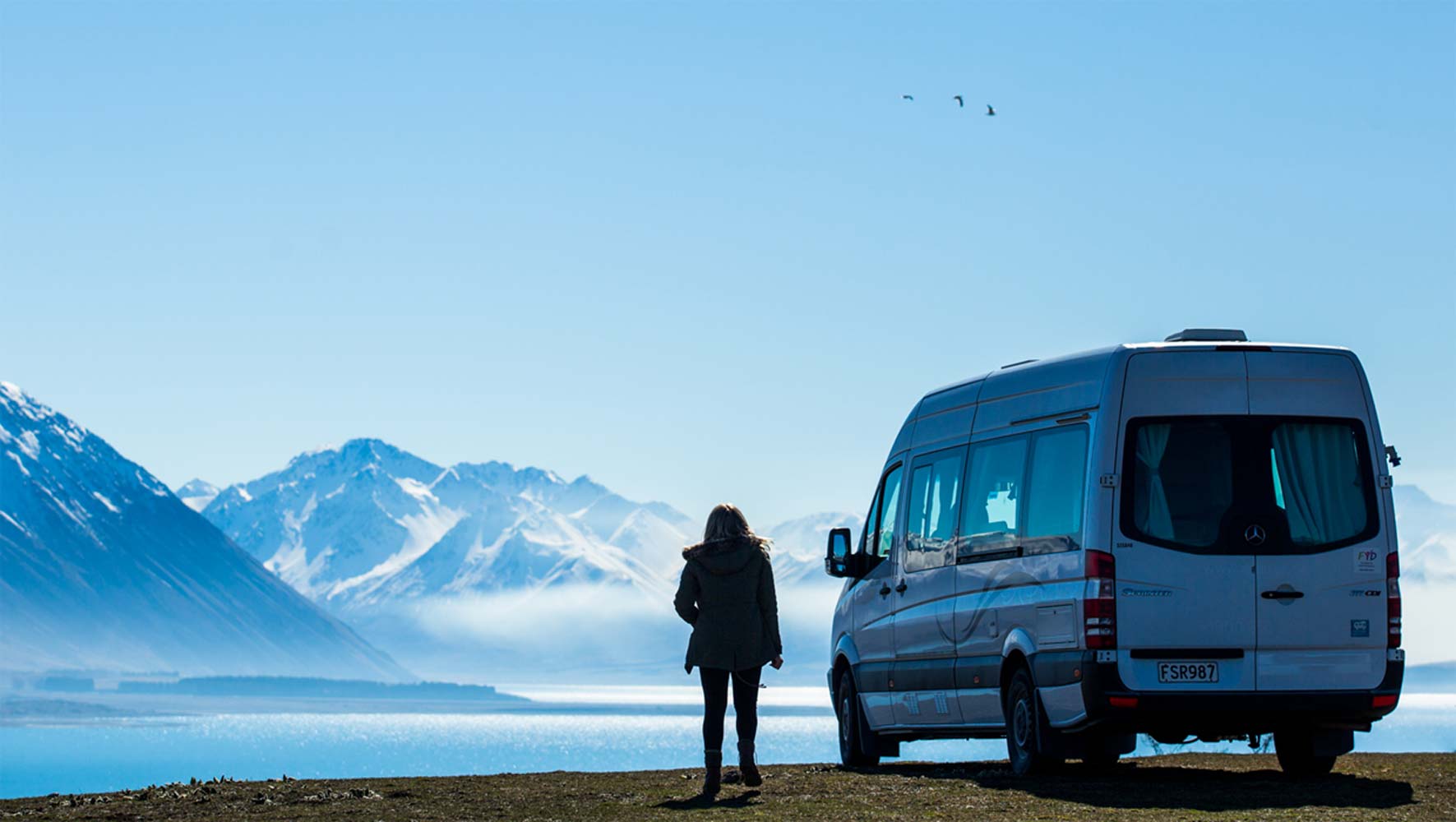 In times gone by, camping was not a popular winter pastime, mostly due to the lack of technology and equipment available to make it a comfortable trip. But as time has marched on, RV technology has improved exponentially, and RVing is now a perfectly common way to travel in winter. With excellent insulation and warming space heaters, you're guaranteed to be cosy and comfortable if you do hit the road.

But winter touring is not for everyone and, for many RVers, the lure of the lifestyle is coastal camping, beautiful beaches, seaside sunsets and warming breezes, so many owners are happy to hibernate away at home for the winter and save their travelling for the spring and summer months.
If that sounds like you, we've got a few tips and tricks to make packing your RV away for winter fuss-free and ensuring a clean, dry and well-looked-after RV is awaiting you when the weather warms up.

1. CLEAN & DRY THE AWNING
When you get home from your last trip away, or as soon as the weather allows, clean and dry the awning before shutting the RV up for winter. Use a specialised cleaning product to protect the fabric and completely dry it in the sun before rolling it up.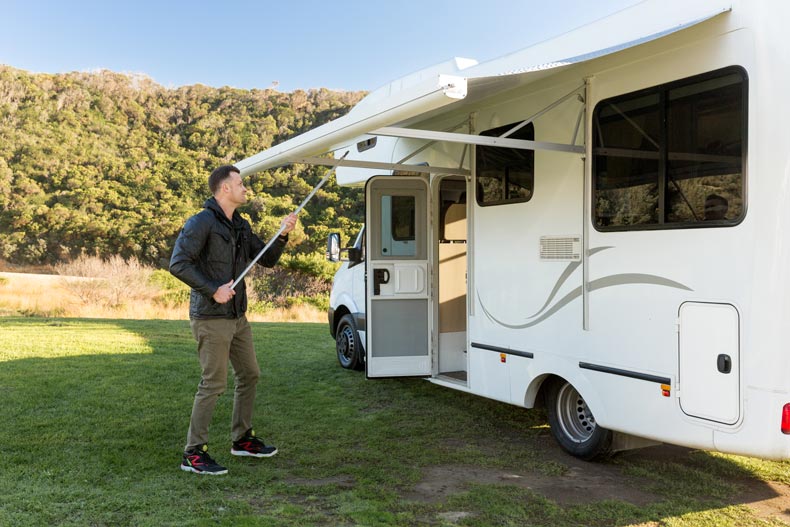 2. KEEP IT UNDERCOVER
It's best to store your RV under cover, if at all possible. This ensures your pride and joy is safe from UV and other weather damage, not to mention thieves!

If you absolutely can't get the RV under cover, a motorhome cover is the next best option. They can make access to the RV difficult once they're on, but they will go a long way to keeping the RV clean, dry, and safe during the long winter months.

3. WATCH THE WHEELS
Depending on where your RV is stored, you may have to consider rolling the wheels up off the ground. Long-term contact with bitumen is terrible for tyres (a chemical reaction can occur which degrades the rubber) so you may need to use 'tyre savers' under your wheels, or roll it up on to chocks. If your site is level, use the corner stabilisers to raise the wheels up, then rest them on blocks or pads.

If you don't plan on doing that, then it's at least worth turning the wheels every month or so to prevent flat spots on the tyres.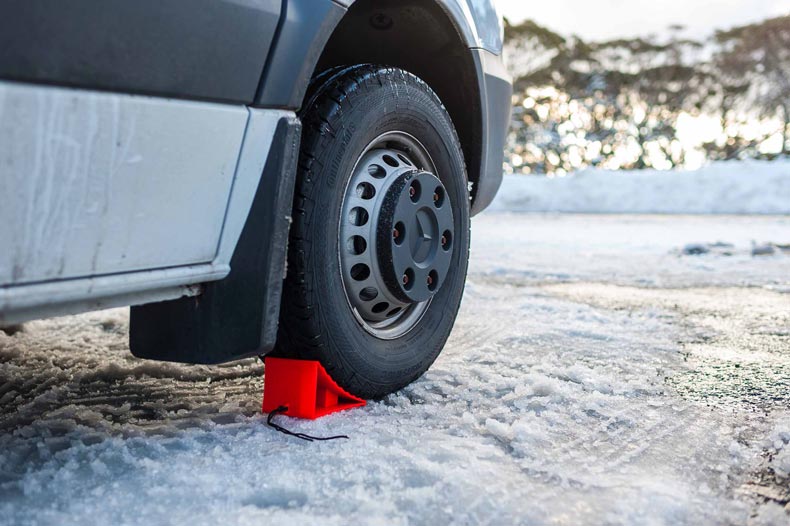 4. POWER DOWN
It might seem clever to disconnect or remove your RV's 12V house battery during long periods in storage, however, this is actually the worst thing you can do. RV batteries need to be kept charged, so ensure you have a suitable multi-stage charger connected which will ensure the battery stays in tip-top shape and that you don't return to a dead battery!

You should, however, remove smaller batteries from all electrical devices until you go away again (TV remotes, radios, etc), so that they don't leave and damage your devices.

5. WATER WORRIES
Preventing the growth and build-up of algae and other bacteria in your water tanks is essential during long periods in storage. Some people recommend leaving tanks 100% full to help avoid this, however, it's more common to empty, clean and completely dry the tanks out.

Empty all your fresh and grey water tanks, give them a thorough clean and flush, and let them dry out before packing the RV away.

6. CLEAN & DRY
Stored RVs are very prone to mildew during winter, and it can be really difficult to get rid of. To minimise the chances of it taking hold inside your RV, thoroughly clean and dry all surfaces before packing up.

Then leave an open container of absorbent material, like salt, bicarb soda, or hygroscopic crystals, in the RV to absorb ambient moisture. If possible, return to the van every few weeks to replace the container.

7. CHECK AND REPLACE SEALS
The last thing you want to do at the end of winter is open up the RV and find it water-damage, mould-ridden - or worse! So before you say goodbye to the RV, it pays to check all the seals of all windows, doors and other openings for damage. If any of the seals are broken, cracked or looking aged, replace them before you pack the RV away.

8. DEFUNK THE FRIDGE
Thoroughly empty and clean your RV's fridge when you return from your last trip away and leave the door ajar during the storage period so clean, dry air can circulate through it.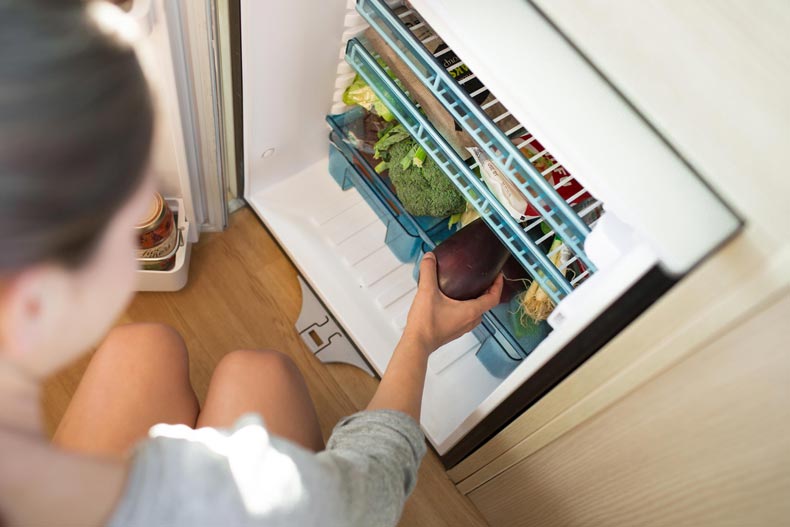 ---
Leave a comment