Keep cosy in your RV this winter
Author: Peta Stavelli Date Posted: 7 June 2019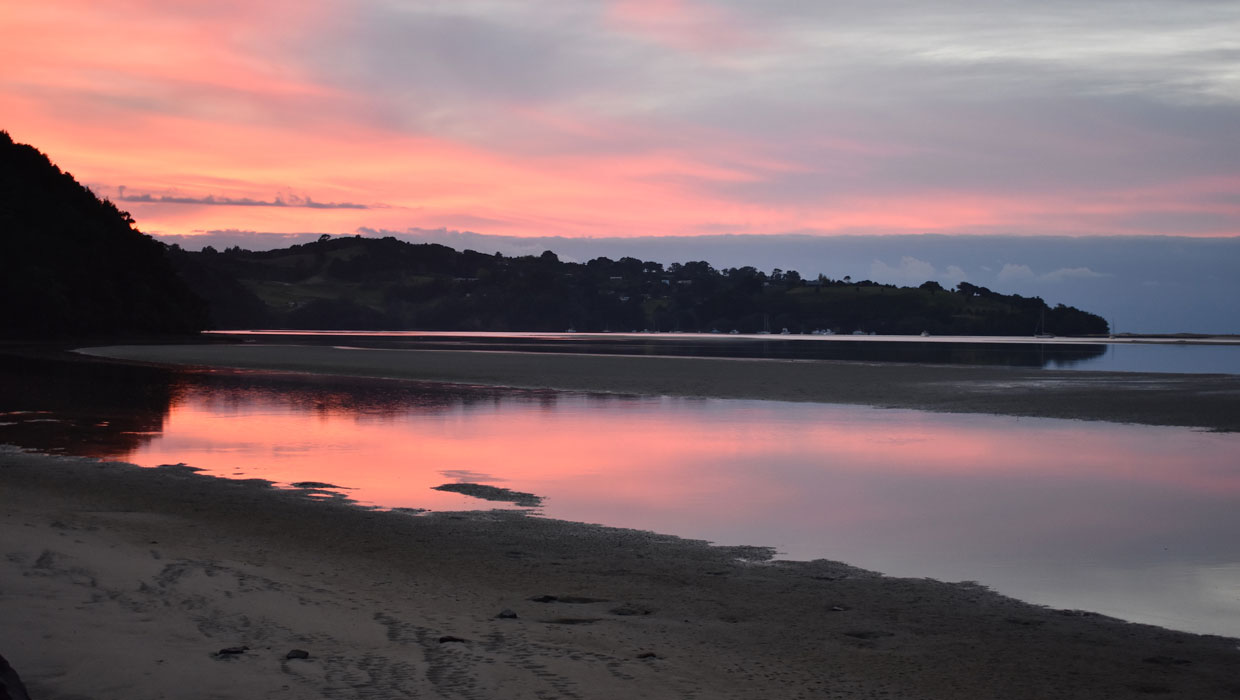 Winter travel is cool. It's spectacular driving through the New Zealand countryside in the cooler months. The days are often bright and crisp; the crowds have thinned, the ski fields are beckoning, and all those wide-open spaces are yours for the taking.

But how do you keep warm when it's cold outside? Read on for our top 10 tips to get your cosy on - and keep it - even when the barometer is falling.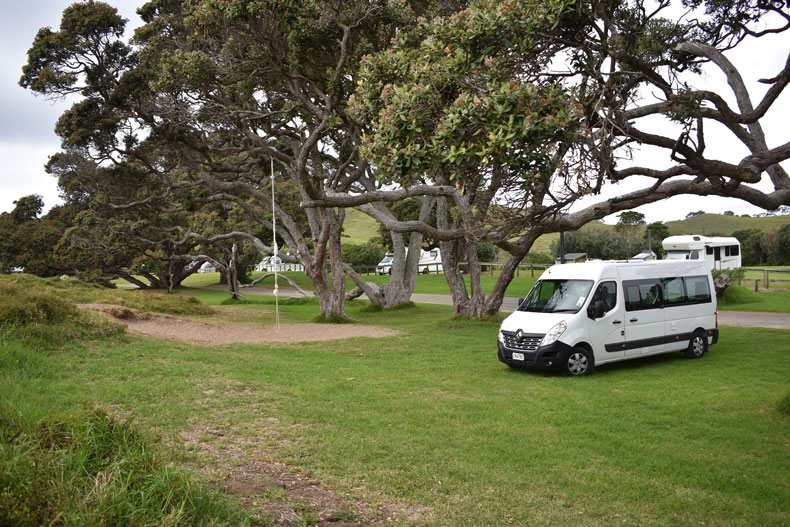 1. Retro-fit a heater
Even if your current vehicle is not well-insulated with a good heater, consider how you can improve its thermal qualities. One way to make an enormous difference is to consider retro-fitting a heater. The team at RV Super Centre can assist with this.

2. Use the hairdryer
Despite the obvious warming benefits to freshly-washed hair, frozen pipes or fittings can be quickly thawed using a hairdryer.

3. Water, water everywhere
Keep your water tanks full so that even if a cold snap freezes the utility pipes, you'll still be able to enjoy creature comforts such as hot drinks and cooked food. Make sure you get to know your plumbing system and insulate any exposed pipes or potential trouble spots against freezing.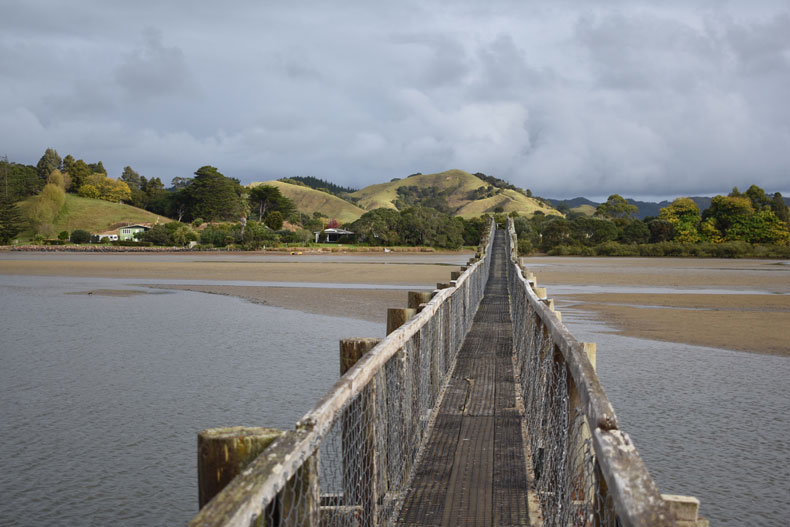 4. Let the sun shine
Damp air and wet clothes or bedding will make your RV harder to heat. Air out your RV daily and take advantage of any dry days to open up and get the sun and wind on your bedding and clothes.

5. Thermal (w)underwear
Thermals are not only meant for winter clothing – your RV could use some as well. Ensure that blinds or curtains fit right to the edge of your windows to prevent warm air seeping out, and cold air from funnelling in. Add insulated blinds for extra warmth, and check all door and window seals and replace faulty ones. Look for any draughty spots and cover these. In an emergency, use good quality painter's tape to attach paper or cardboard, or cover rear doors with extra duvets and blankets.

6. Make and bake
If you have used your oven to prepare a meal, leave the door ajar after cooking and turning off the heat to let the remaining hot air circulate. Stock up on fast and easy meals for a quick fix when you come in from the cold.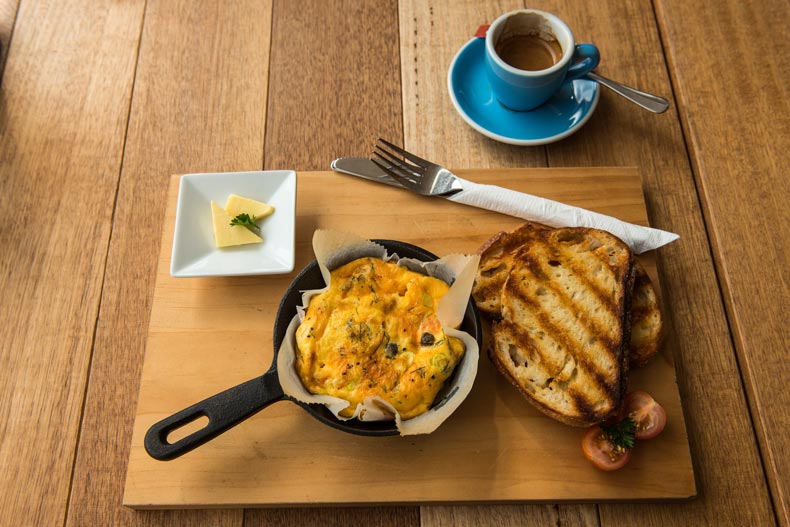 7. Create a capsule wardrobe
You don't need a lot of clothes in winter, just the right ones. Think 'layers' when it comes to packing for the road and you'll be ready for any weather that comes your way. Look for natural fibres, such as merino wool, which remain warm even when wet.

8. Create a dry room from your wet room
If your outerwear gets wet, hang it in the bathroom and use the heater to create a drying room when you are on the road, or hooked up to a power supply.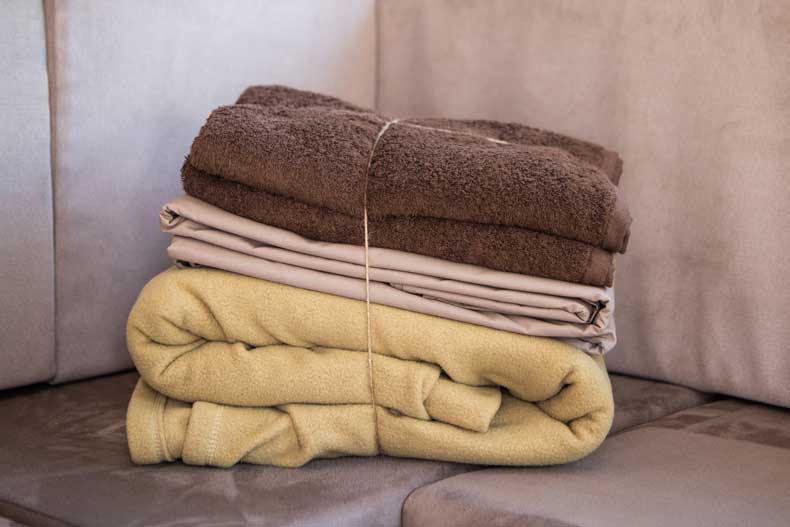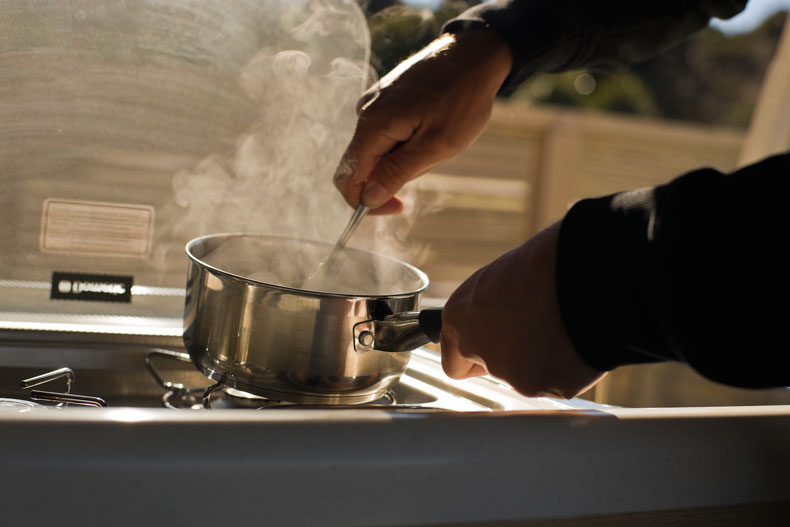 9. Get frisky
During the day, grab your significant other and get outdoors for a brisk hike or bike to get the blood pumping.

10. Mull it over
Make the most of the season and whip up mulled wine, toast marshmallows or dunk them in hot chocolate, make chocolate bananas in the microwave, add spice to your meals or whip up a fondue.

Indulge yourself in the many delights of winter and you'll soon be hoping the cold snap lasts for longer.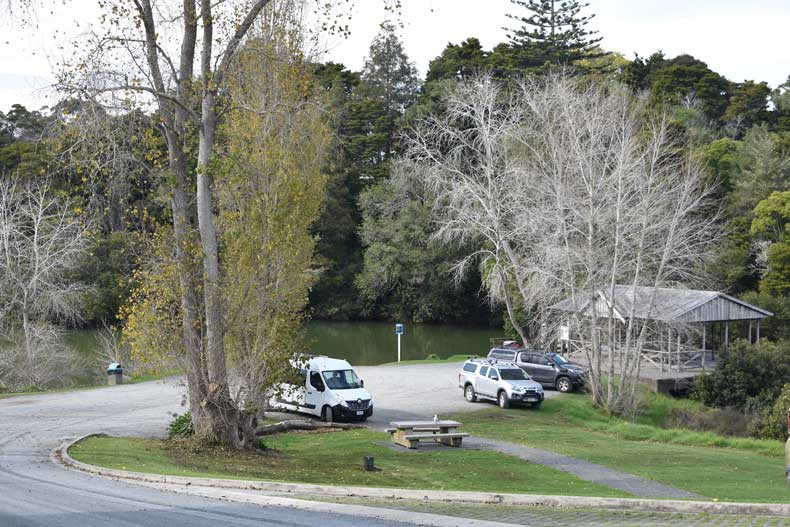 ---
Leave a comment