Protecting your motorhome from the elements
Author: RV Super Centre Date Posted: 11 May 2017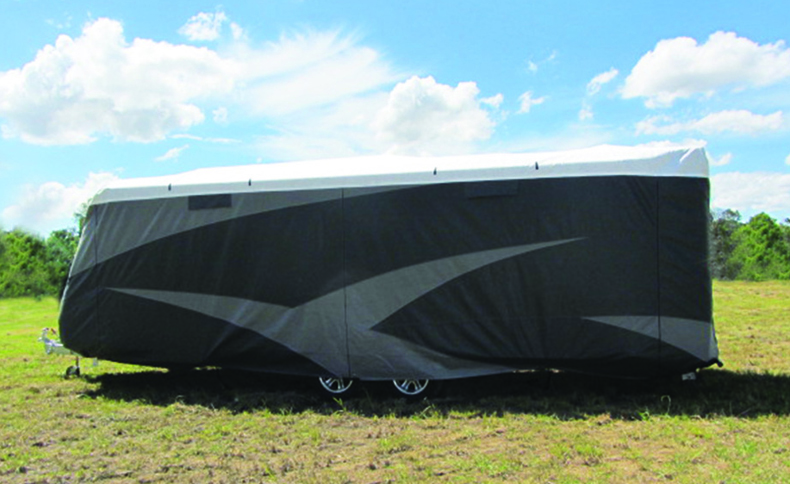 Protecting Your Pride and Joy
Ensuring that your motorhome is covered and protected during the off season can seem daunting and expensive. But what happens if you leave your motorhome unprotected from New Zealand's harsh natural elements?
Harmful weather like snow, sleet and rain can leave an unprotected motorhome vulnerable to leaks
The paint, graphics and trim on your motorhome can fade, crack, and deteriorate
Dirt, debris tree sap and bird droppings wash off the roof of your motorhome, leaving black streaks that are hard to remove
The sun's damaging UV rays beat down on your motorhome causing high heat build-up on the surface, which can cause seal deterioration and damage plastic parts on your roof and awning
Exposure to the sun can fade cushions and curtains inside your motorhome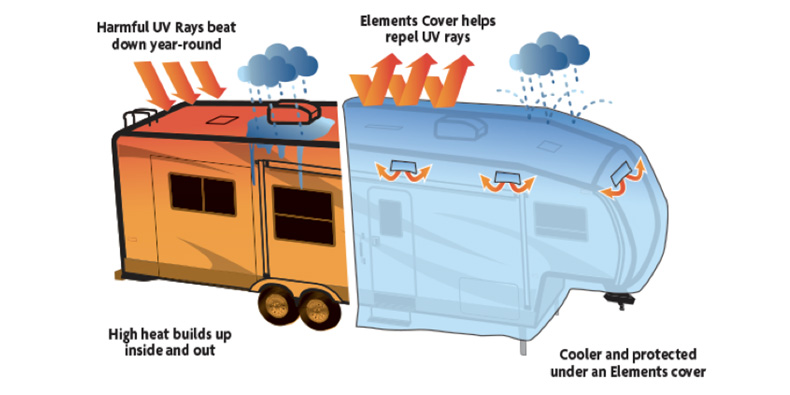 If renting a storage unit is outside of your budget or inconvenient for you, another option is to purchase a cover to protect your motorhome in winter.
Material covers designed specifically for motorhomes will reduce the need for washing, waxing and other roof treatments. A good quality cover is an excellent investment that will extend the life of your motorhome and preserve your motorhomes resale value.
Tyres also suffer from sun exposure. We recommend you cover your tyres when your motorhome is parked for more than a month or they will get damaged from exposure to harmful UV rays .

How to find the right cover for your Motorhome?
Measure your motorhome from the longest two points to determine proper fit, including bumpers, spare tire and ladder – but excluding the hitch. The size of your motorhome is not the correct size of the cover that you will need since it does not include the spare tire, bumpers or ladder and the actual length may vary. These items increase the length of your motorhome, which means you will actually need a larger cover. If your motorhome is in between available sizes, always purchase the larger size to ensure that your entire motorhome will be protected and to prevent binding or stretching the cover.
Below is a list of features you should look for in your cover:
Breathable material
UV stabilised fabric
Built-in vents
Water-resistant roof panel
Reinforced corners
Heavy duty fastening system

How to install your cover?
Clean and dry the exterior and interior of your motorhome before applying the cover. Applying the cover by yourself might be a challenge, so grab a family member or friend to help you. When the cover is completely sheltering all sides, make sure you double check that it is secured properly to avoid it from coming off. Be careful around any sharp corners that could potentially tear through the cover's material. Flatten any antennas on the roof of your motorhome and make sure to keep your roof vents open a bit to allow proper airflow.
---
---
Leave a comment