Everything you need to know about motorhome engines
Author: Your RV Good Guide Date Posted: 6 December 2022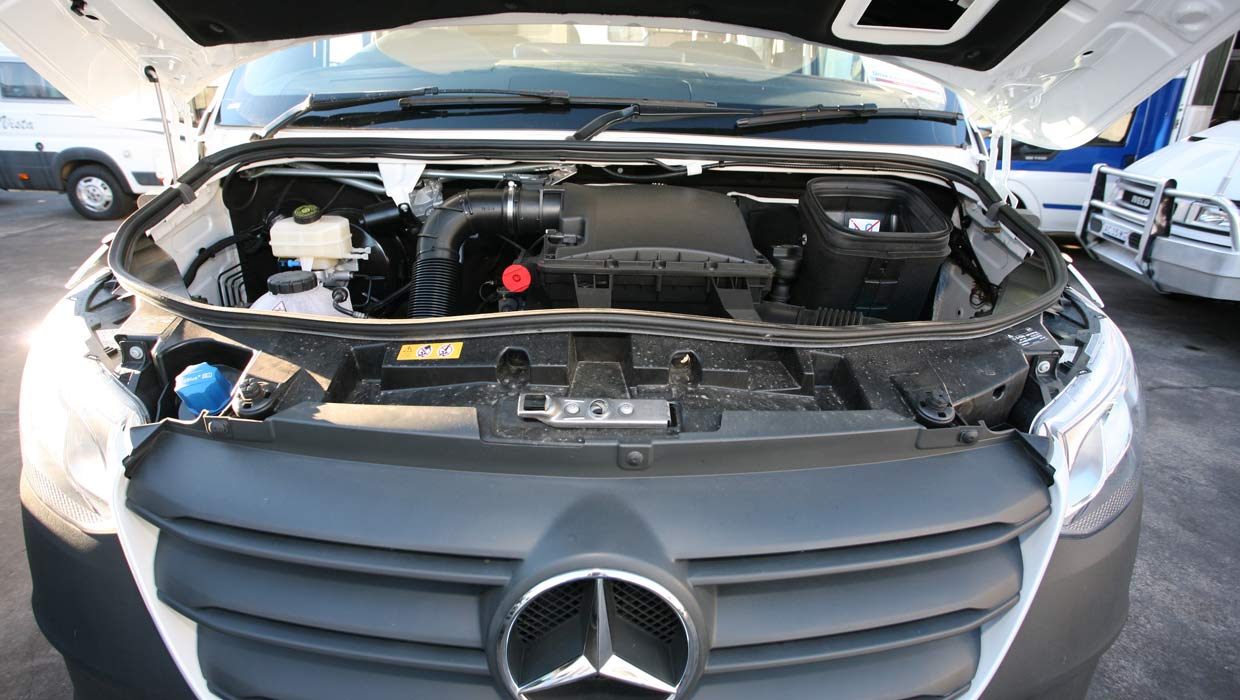 As the name suggests, a motorhome is made up of two key parts: the motor, and the home. For many of us, as long as our motorhome or campervan is comfortable, safe, and meets our travel needs, we don't tend to worry too much about what's under the hood. But the engine that drives your RV obviously plays a big part in your overall travel experience. That means it's worth knowing a little more about what's available and what you need to consider when it comes to motorhome engines.
In this blog, we'll answer commonly asked questions about motorhome engines available in New Zealand, including: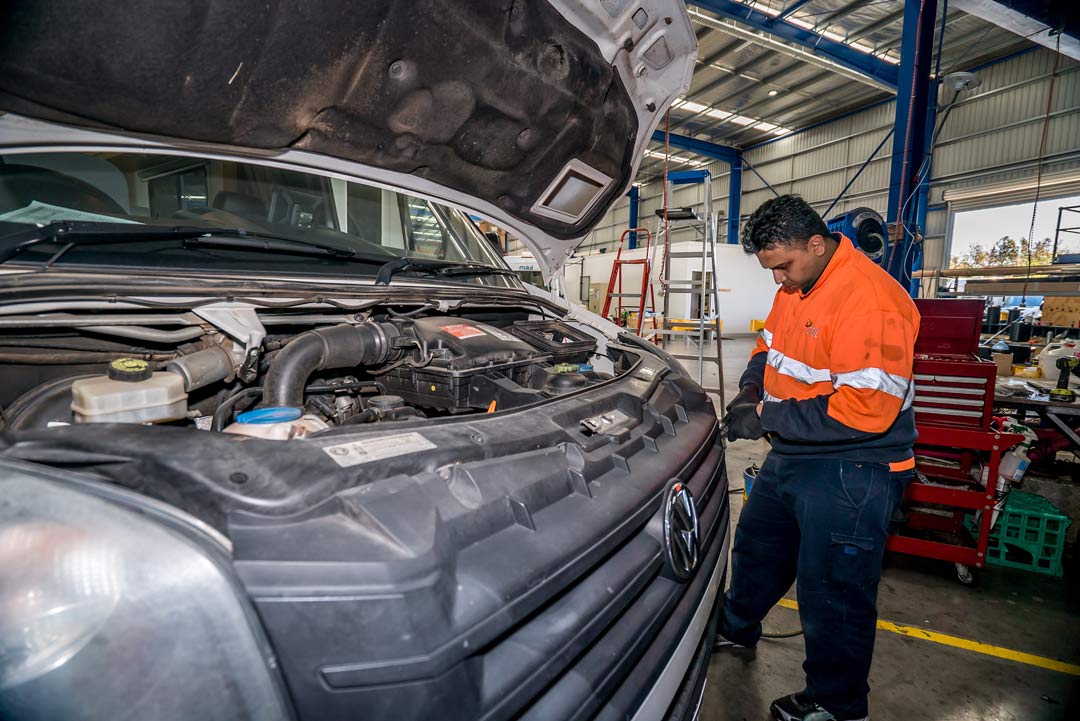 Types of motorhome engines
Generally speaking, most motorhomes in New Zealand and Australia have turbodiesel engines. There are a few exceptions to this. Small campervans, the likes of those based on Toyota HiAces for example, have 2.8L or 3.5L (in the new model) petrol engines. At the other end of the scale, USA-built motorhomes often have something like a 6.8L petrol engine (not exactly great for fuel economy!).
Turbo diesel engines
Most motorhomes will have a turbodiesel engine sized somewhere between 2.2L (four-cylinder) and 3.0L (six-cylinder). This is the case at least for the European-built cab chassis such as Mercedes-Benz, Fiat Ducato, Volkswagen Crafter, and Ford Transit. Japanese manufacturers tend to have larger engines, such as the Isuzu NPR with a 5.2L (four-cylinder) turbo diesel.
2.8L/3.5L petrol engines
The 2.8L/3.5L engine is found in smaller campervans, for example, Toyota HiAces.
These engines are cost-effective to run.
6.8L petrol engine
USA-built motorhomes often have something like a 6.8L V10 petrol engine which are expensive to run.
Why are turbo diesel engines so popular?
So why the predominance of turbodiesel engines in motorhomes? This is because they are better suited to the light commercial truck world for both their fuel economy and power/torque attributes. Since most motorhomes are built on light commercial cab chassis, there is not much choice. That's not a bad thing because for the same reasons, diesel engines are well suited to motorhomes as well.
What is the best brand of engine?
When shopping for a motorhome or campervan, you'll probably be wondering what is the best engine for an RV. However, the answer to this isn't as simple as you'd think. This is because some manufacturers have technology-sharing arrangements. There are Peugeot Boxers that look like Fiat Ducatos and Mercedes-Benz Sprinters that have looked like Volkswagen Crafters. But, even though the bodies might look the same, sometimes the engine and transmissions are different.
What matters most in a motorhome engine?
Power
Whether you're driving through the city or the hilly terrain of New Zealand's country roads, you'll want your motorhome engine to be powerful. A motorhome is a heavy vehicle, so it's important that the engine is able to carry the heavy load.
New Zealand has both locally built motorhomes and imports from Australia and Europe on offer. There are some differences between each. In Australian-build motorhomes, the usual choice of Fiat engine is the most powerful — the MultiJet 180hp/132kW. This is mostly because travelling distances are long and motorhomes tend to be heavier.
Motorhomes that come out of Europe go the other way, using the lower-powered MultiJet 130/96kW for the opposite reasons, shorter distances and lighter vehicles.
Weight
Although a powerful engine Is important, so too is the weight factor. 300kg to 400kg for the same length motorhome can make a considerable difference in the engine choice.
Torque
Power figures aren't the only things of interest in a motorhome, torque is also important. Torque is defined as a force that rotates things. Diesel engines generally have better torque ratings than petrol engines. This makes them better suited to the heavy loads carried by motorhomes and towing vehicles. That's the reason most of the world uses diesel engines for most commercial vehicles.
Choosing the right motorhome engine for you
When you're deciding between a turbo diesel, diesel, or petrol engine in a motorhome, there are a few things to keep in mind:
Turbo diesel and diesel both have more power than a petrol engine.
Low-speed torque is better in a turbo diesel compared to a regular diesel engine.
The feel of the drive is a big factor when it comes to deciding which motorhome is right for you. It's a good idea to take a few different models for a good test drive to get an appreciation for the difference between the different engines.
How to look after your motorhome's engine
Like most cars, servicing periods for diesel engines have been extended greatly over the last 10 years or so. However, this does not mean ignoring service requirements. It's important to keep on top of oil changes and diesel particle filters. Regular servicing will ultimately extend the life of your motorhome and protect your investment. Daily/weekly checks on items like oil and coolant levels are also recommended.
Contact RVSC today
We hope this blog has helped answer some of your questions about which engine is better for a motorhome. But if you have more questions, or need more advice on motorhome engines (or anything else motorhome related!), be sure to contact the friendly experts at your local RV Super Centre today.
Thinking about buying a motorhome? Check out some of the great motorhomes available at RV Super Centre. We also have a great range of camper equipment, motorhome accessories, and camping and caravan supplies.
For more helpful advice on buying a campervan or motorhome, take a look at more of our helpful blogs:

---
Leave a comment