What to look for when buying a used motorhome
Author: Peta Stavelli Date Posted: 28 August 2019

Top tips for travellers looking to buy a used motorhome
Buying a secondhand motorhome has many advantages. The biggest one is the price – a used motorhome can make self-drive travel very affordable and you can get out and on the road much quicker than you may have thought you could.

But it is still a considerable investment, so you want to make sure you ask all the right questions and consider all the angles. Here are some top tips to ensure you buy the right one for your needs.

Ex-rentals are built to last
Buying an ex-rental motorhome in New Zealand is a great for new entrants.

Make sure you buy from a reputable company. Ask the sales team what refurbishments have been made, and check the paperwork when you buy and keep that on hand for future reference. RV Super Centre is owned by Tourism Holdings Limited which owns rental companies worldwide. Ask their Good Guides at their Auckland and Christchurch branches about the comprehensive refurbishment these vehicles receive. Buyers often say they come to the market like new.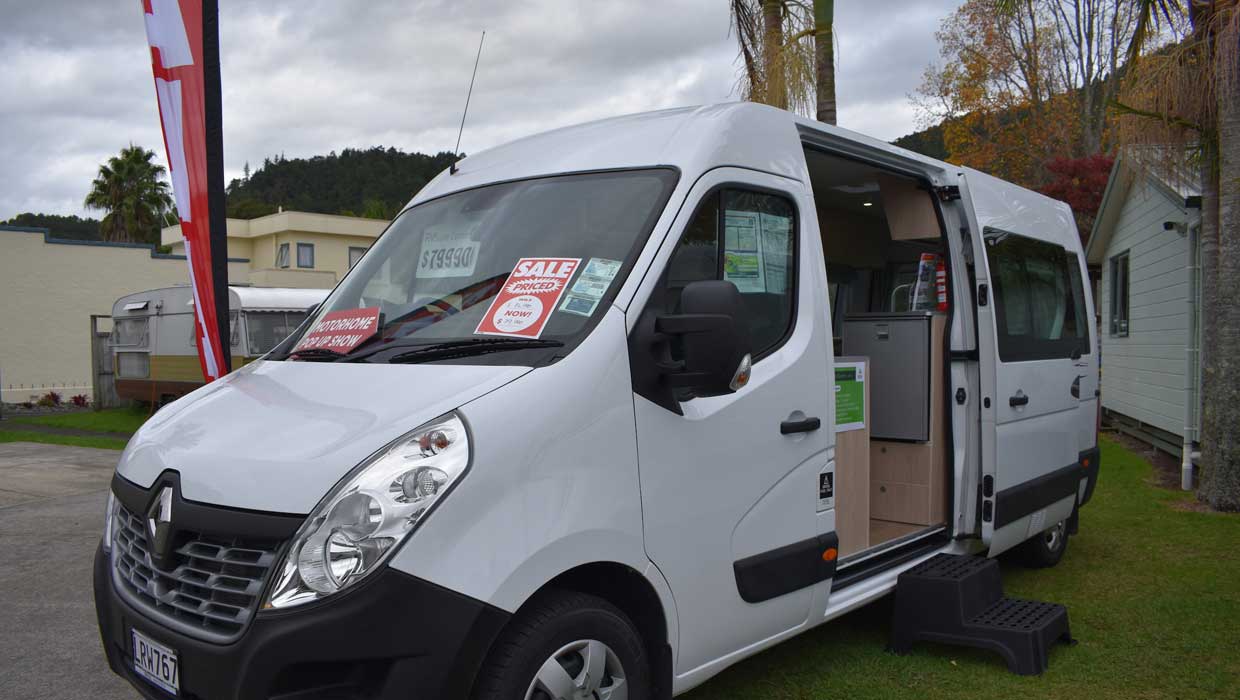 Draw up a wish list and be open to compromise
Think about what you want. Plenty of power, double beds, single beds, room for guests, safe for the grandchildren, an island bed, a large garage for your sports equipment, a good-sized kitchen, plenty of headroom, lots of water storage, an awning, carpet, no carpet, lots of storage, self-containment rear-window seating?

These are just some of the things to consider. What do you want? Visit a sales yard and form a relationship with someone you trust. They will offer good advice and be only too happy to walk you through and help you find your own motorhome.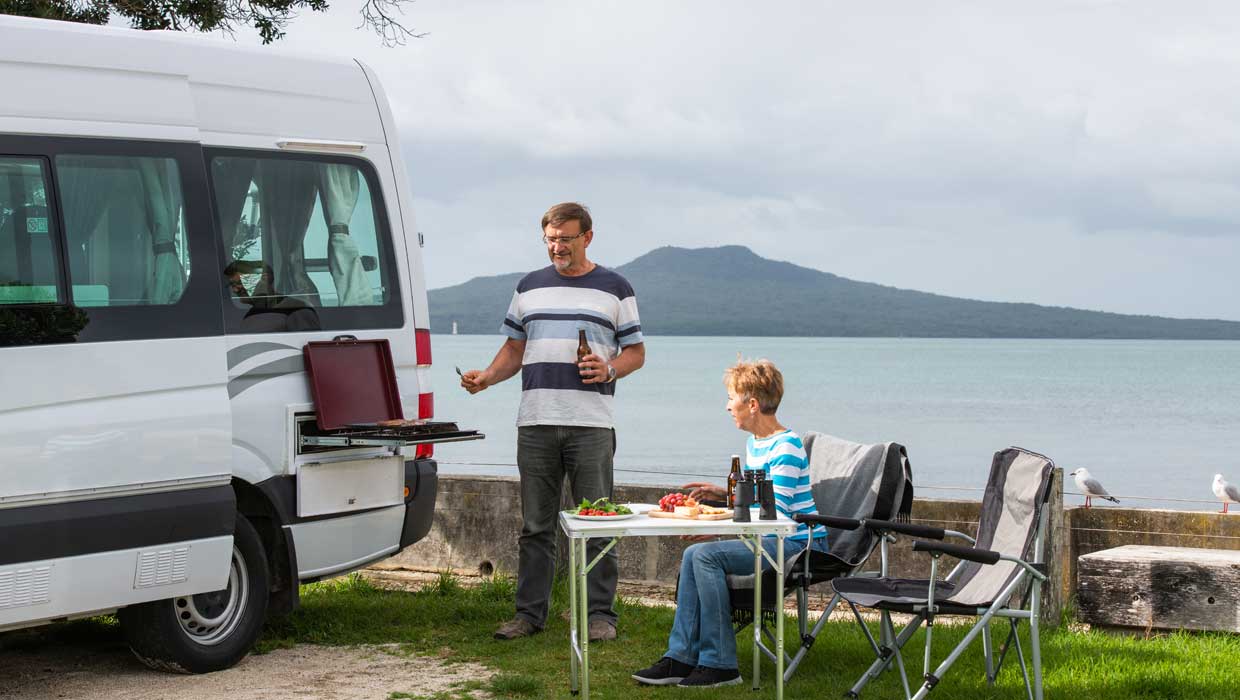 And so to bed
The majority of people who are looking to buy a motorhome prioritise the sleeping arrangements. Are you happy to make up a bed daily? Is easy access to your bed a must? Do you sleep together or prefer single beds?

Island beds are one of the most sought-after sleeping arrangements, but they take up a lot of room. These sorts of decisions may require compromise. Take an open mind with you when you look over carious models.
In the kitchen
Think about the preparation space you need. If you love to cook, this will be a priority. So too will storage for all of your cooking needs. Consider the oven, grill, refrigerator type (gas, electric, 12V) and size. How much refrigerator capacity do you need? Do you need a microwave? Where is this placed? Is there an opening window or extractor fan? Or do you plan to mostly eat out, or barbecue your meals?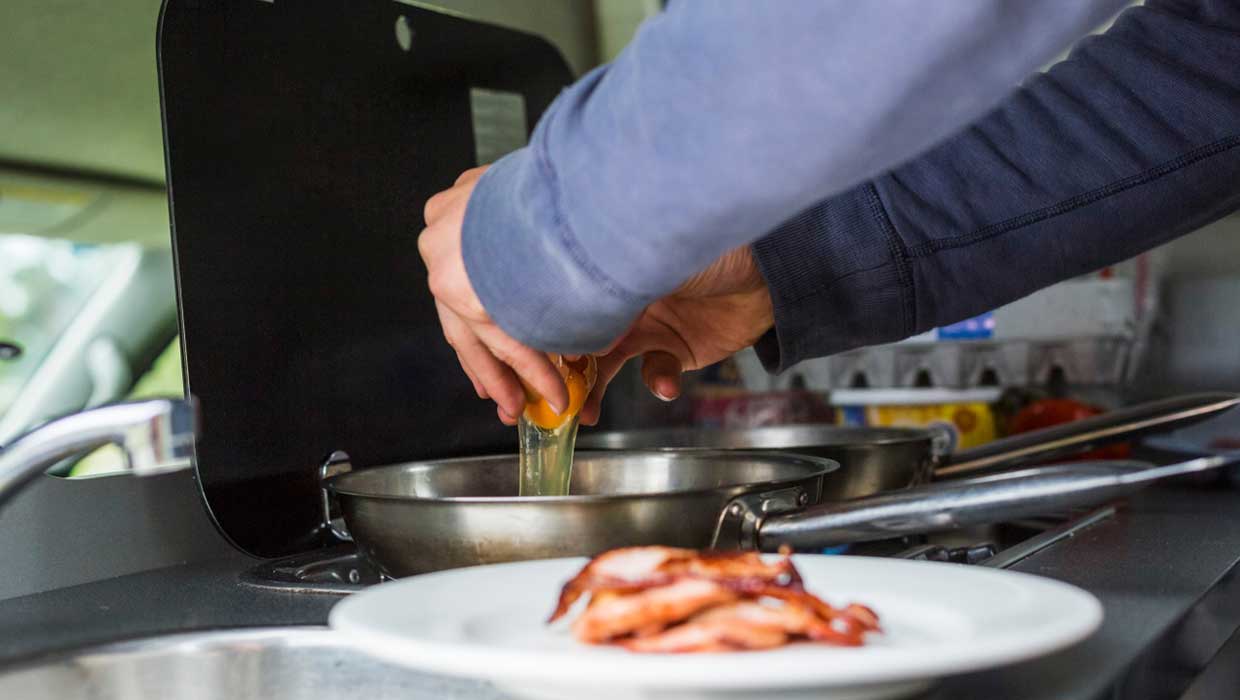 Top tables
Also consider how the table seating is arranged. How will you use your table? Do children need access for games? Do they need seat belts on the dining seats? Should these be forward-facing?

Also consider if there is enough room for guests. Will the table be needed for food preparation? Is the table removeable? Do you need a removeable table? Do the front seats swivel to make extra seats? Does the table top swivel to make it easier to move around the vehicle? Is there a dedicated storage space for the table top? Is it heavy, or light and easy to remove and store?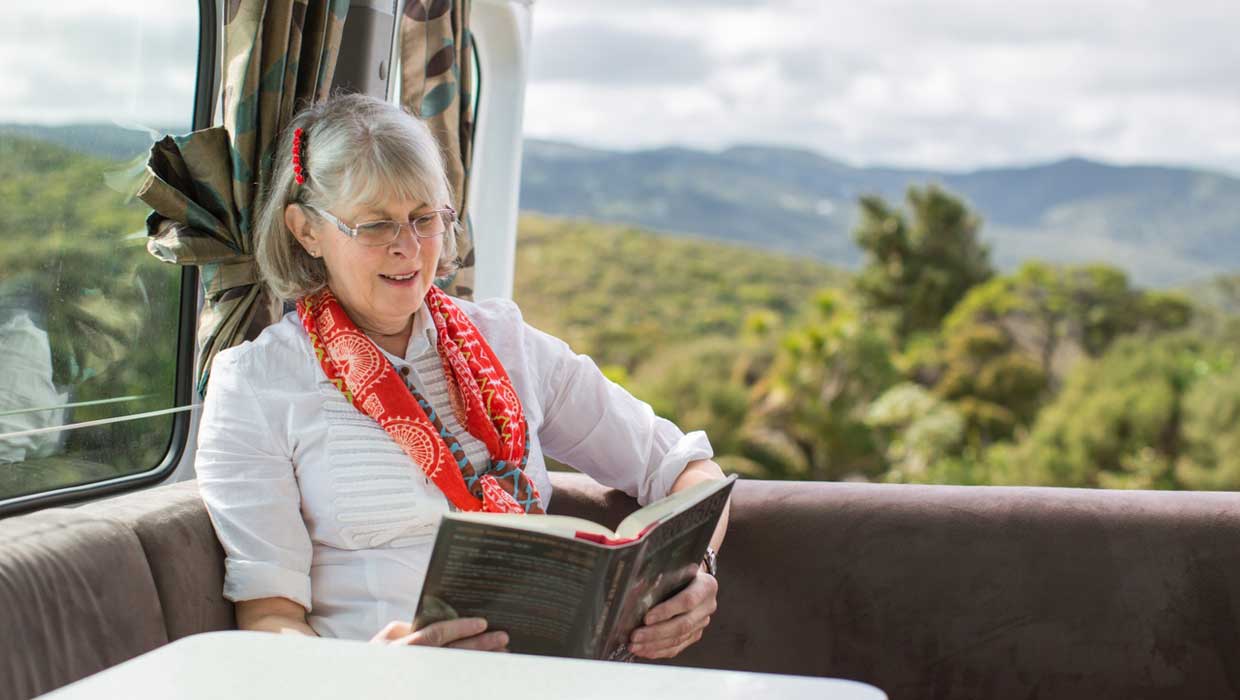 Living well
When you enter a motorhome, just in the same way you'd buy a home, sometimes it just feels right. Check that there areplenty of windows and look at the window coverings?.Does the layout of the lounge feel welcoming? How is the lighting arranged? Is it all low energy LED lighting?

Also ensure there are sufficient powerpoints and charging points and an entertainment system to suit your needs. Are there skylights? Is there a satellite dish? How easy is it to use? What does the electric panel look like? Do you understand how to use it?

Think about the entrance steps too, and whether they are retractable, well-lit and if there is a handrail to use.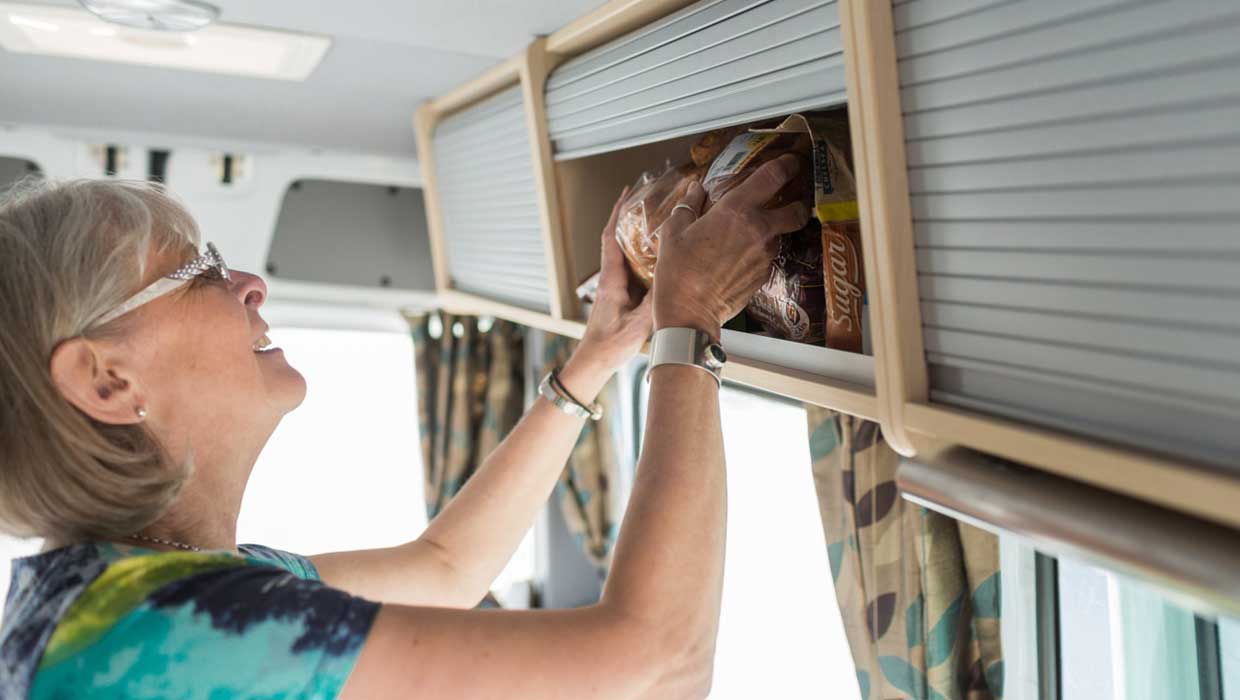 Water, water everywhere
You may not have had to think about your water capacity before, but in a motorhome, you need to consider both fresh water storage and storage for both grey (shower and kitchen) and black (toilet) water. Ask your Good Guide about water storage. Ask about drinking water filters and water-saving shower heads. How is the water heated? Look at the bathroom layout. How will the smallest room suit your needs?
Power to the people
When looking to own a motorhome, power supply and useage is important. Most motorhomes and campervans in New Zealand are geared for self-containment and use a combination of 12V (battery) power with LPG gas and 240V when in campgrounds. Check the number of gas bottles, how they are stored and where they are stored. Look at the appliances – including your water pump – and see how these are powered.
Use your senses
One of the most important things you can do when buying a motorhome is to use your sense of smell. Does it smell damp? Is there any evidence of leaks? Check for any watermarks around windows or on ceilings. Look in bench seats and cupboards. Take a damp meter if you have concerns.

And also look for rust. Really inspect new paint and for any attempts at cover ups. Check the upholstery for wear and tear. Look for chips in woodwork. Make sure appliances and gas bottles are clean and well cared for. Ensure all warrants and certificates of fitness are up to date. Is the motor clean? Ask for the engine history and get an independent mechanical opinion if there are any concerns.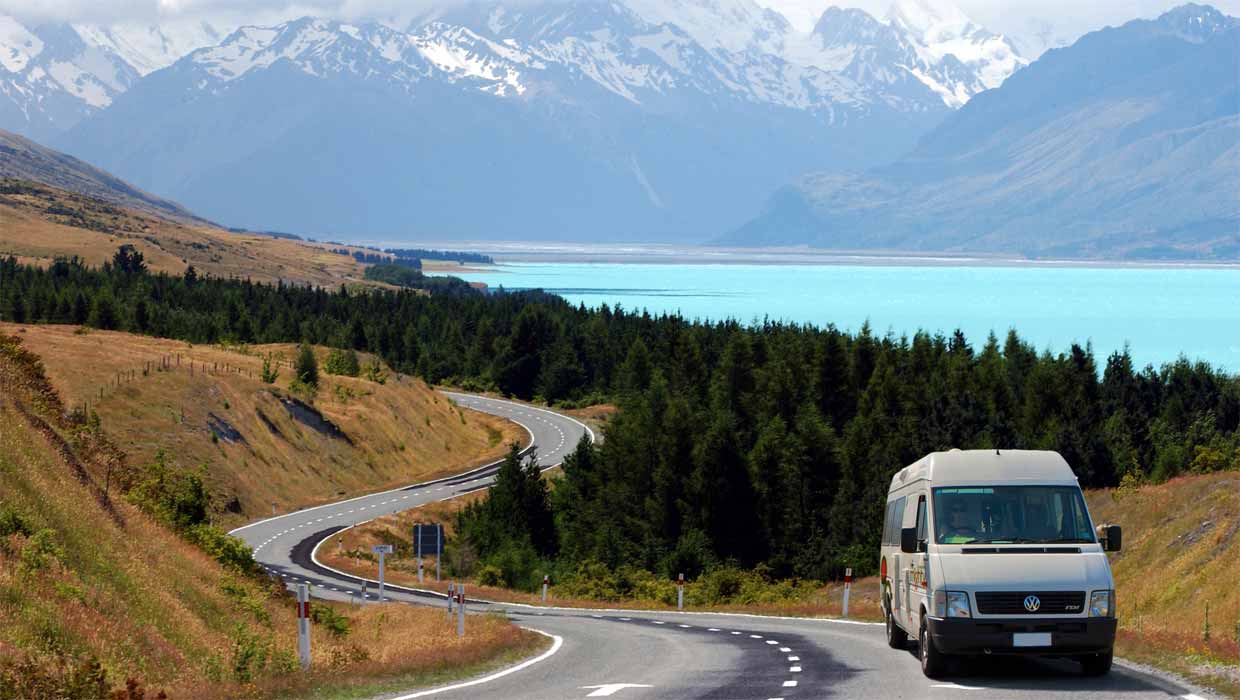 Take it away
Always take a test drive. Listen to the engine and gearbox; pay attention to any rattles and squeaks. Ask about warranties and after sales service.

Start your search for a secondhand motorhome here.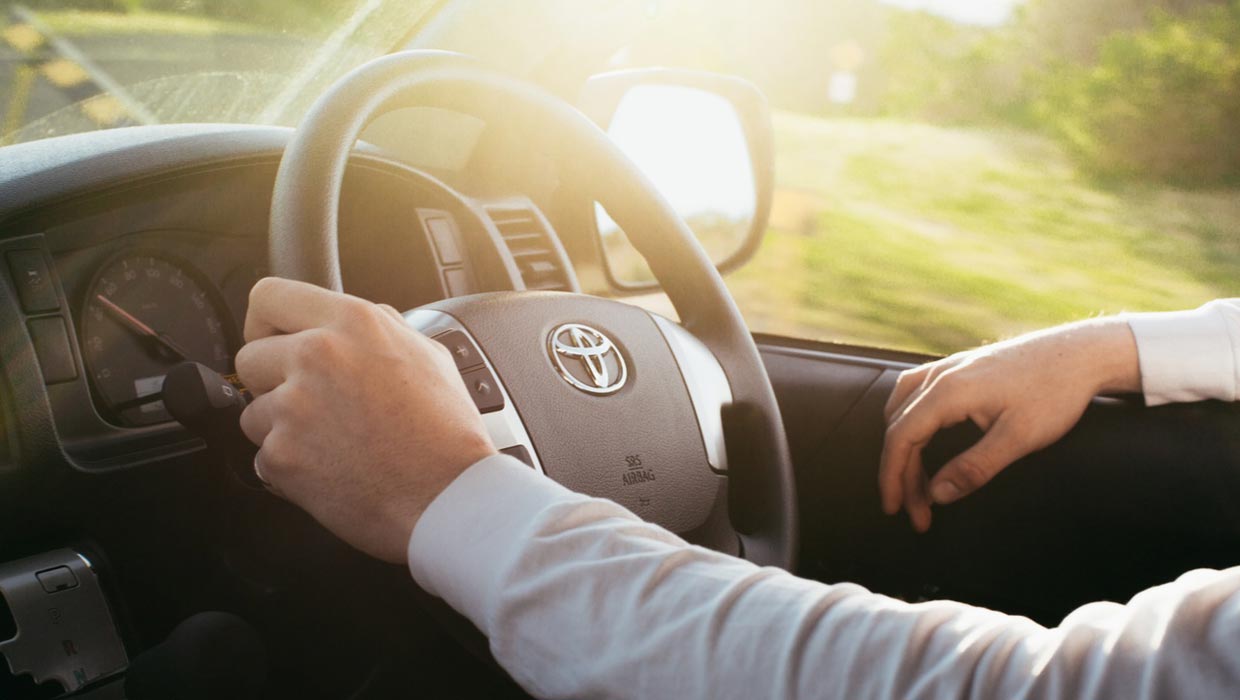 ---
Leave a comment