The Ultimate Depreciation Guide For New And Used Motorhomes
Author: Your RV Good Guide Date Posted: 24 May 2023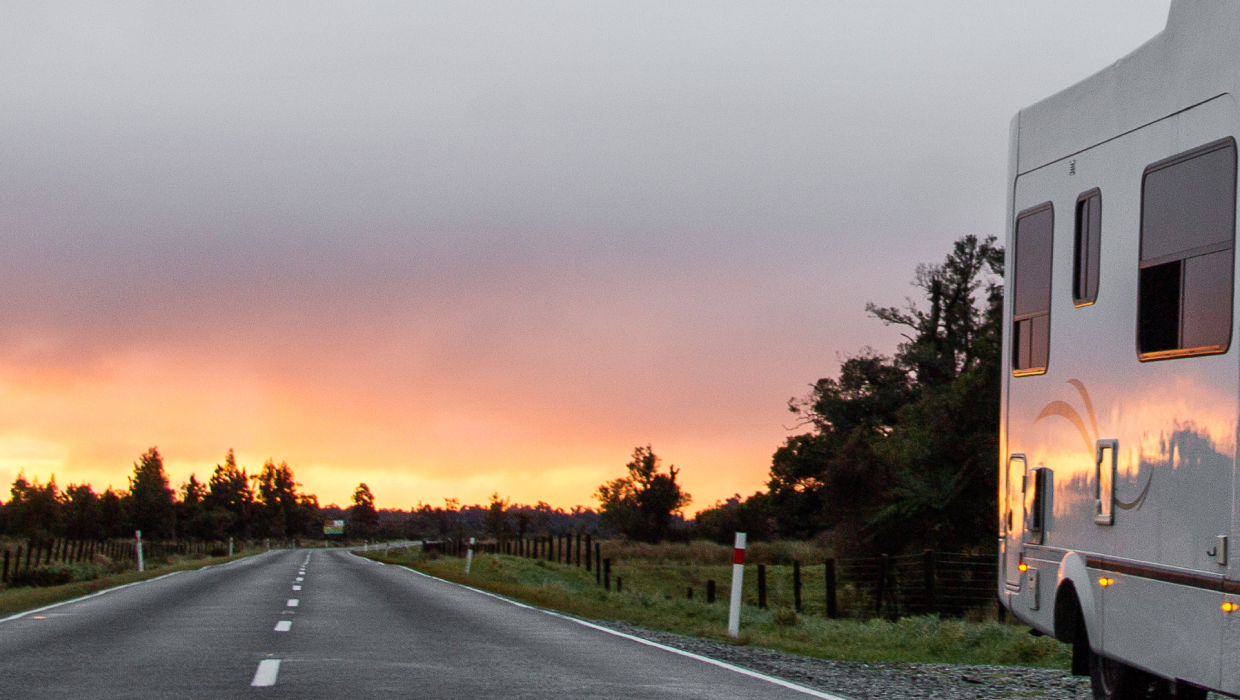 Buying a motorhome is a big investment. For most, it's a process that takes many months of research and careful thinking. Not only are you purchasing a vehicle, but you're also buying years of holidays, travel opportunities, time with family, and priceless memories. Just as with a car, many motorhomers find that after a few years, they're ready to move up to a newer, bigger, or better model. With that in mind, it's important to ensure you know how to protect your investment so that it holds its value and minimises the rate of depreciation.
In this helpful guide, we share everything you need to know about motorhome depreciation and protecting your precious investment.
What does depreciation mean?
Depreciation is the reduction in value of an item over time. Unlike some other investments, such as property, a motorhome will generally lose value slowly over time. Don't let this put you off buying a motorhome, however. There are plenty of ways you can slow down depreciation. And of course, the years of affordable holidays and the unbeatable RV lifestyle helps offset depreciation.
Factors that impact motorhome depreciation (H2) As a motorhome owner, it's important to understand the factors that contribute to depreciation. Here's a look at some of the top considerations:
1. Cab chassis
Just like a regular vehicle, the model and country of manufacture and make and model of your motorhome chassis can impact its value. Most motorhomes for sale in New Zealand are built on chassis from Europe, Japan, and China. In addition, things like driving power (whether it's a rear-wheel drive, all-wheel drive or front-wheel drive) also play a part in value.
2. The current market conditions
Just like with the property market, the motorhome and vehicle market has ebbs and flows. The level of demand and outside market factors will impact how your motorhome depreciates. For example, during the pandemic and the ensuing shipping delays, demand for motorhomes outstripped supply exponentially. This resulted in an increase in prices. It was not unheard of for motorhome owners to make a profit when selling their vehicles during this time. The number of motorhomes being imported vs those made in New Zealand may also affect demand and the value of a given motorhome.
3. Attachments and accessories you've fitted
The quality of any modifications and accessories can affect the overall value of your motorhome. Generally, DIY modifications will have a detrimental effect, whereas high-quality accessories that have been professionally installed can reduce depreciation and make your motorhome more desirable. Some accessories worth considering include:
4. Mileage and usage
Just like a regular vehicle, the mileage on your motorhome will add up over time. If you use your motorhome a lot and it has a high mileage, it will depreciate faster. It's worth noting that your motorhome is there to be enjoyed, so it pays not to worry about this too much.
It also goes without saying that the more your use your motorhome, the more wear and tear it is likely to suffer. But of course, this can be minimised by taking the time to keep your motorhome well-maintained, cleaned, and cared for.
5. What type of motorhome you own
Just as with cars and other vehicles, not all motorhomes are created equal. Some brands offer better quality and workmanship, and therefore have a better reputation and resell value. It's important to do your research and choose a motorhome model that is trusted and in demand.
Ways you can slow down motorhome depreciation
Here's a look at some simple ways you can help your motorhome retain its value.
1. Proper storage
New Zealand's weather can be harsh. UV rays, spring pollen, and salt water can all take their toll on your motorhome's bodywork over time. When not in use, try to park your motorhome in a sheltered space such as a garage or carport. Another good option to help protect your RV is the use of a durable motorhome cover.
2. Regular maintenance
Providing your motorhome with a regular maintenance and servicing schedule not only ensures safety and comfort, it's also one of the best steps you can take to slow its rate of depreciation.
Your local RV Super Centre is the best place to book your motorhome in for servicing. Our qualified experts know motorhomes inside and out. With a fully equipped on-site service centre and workshop, your vehicle is in good hands. Choose a service package to suit, from a pre-trip tune-up, a standard service, or a deluxe service. All service options include a change of your engine oil, oil filter and a 20-point inspection of your vehicle.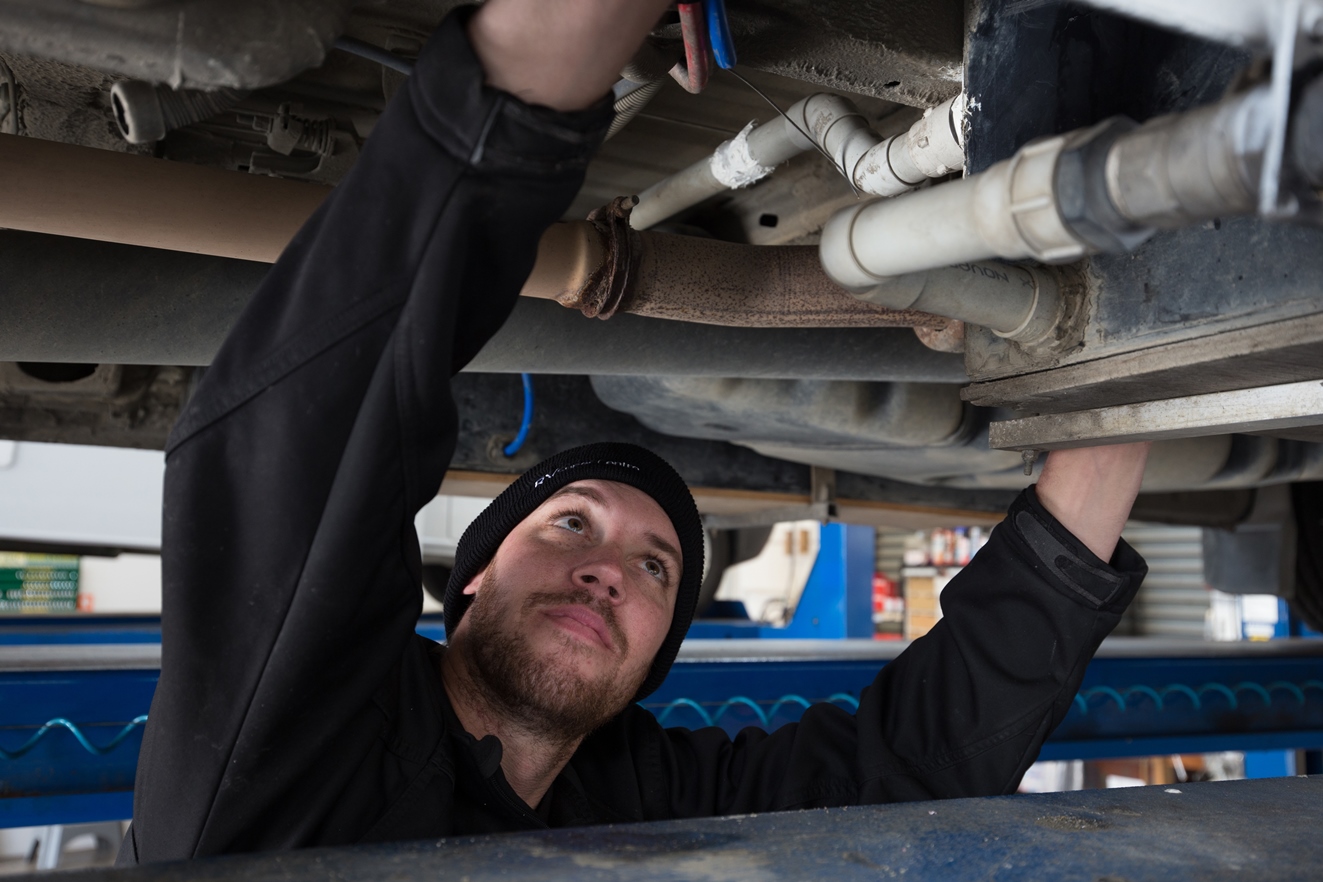 3. Choose modifications and accessories carefully
As mentioned earlier, good quality accessories and modifications can help protect your motorhome's value. That means having the work done by an experienced professional who understands motorhome construction. Your local RV Super Centre experts can offer the right advice, source the best accessories and supplies, and provide quality service.
4. Regular cleaning
Regularly cleaning your motorhome's interior and exterior not only helps keep it looking great, but it's also a good way to spot anything needing attention.
Keeping on top of exterior maintenance is important to help keep your motorhome looking its best while protecting the body and paintwork. This includes cleaning the roof, inspecting the windows and seals, and checking the tyres and wheels. How often you'll need to do this will depend on how frequently you use your motorhome and where you live or travel. For example, if you regularly travel to, or live by, the sea or in dusty/high pollen areas, you'll want to wash it more regularly.
Staying on top of interior cleaning and maintenance will help protect your motorhome from unnecessary wear and tear.
Regularly wipe down surfaces including the inside of cabinets and drawers.
Avoid dust build-up on your blinds and curtains by vacuuming them often.
Clean any spills on upholstery fabrics immediately.
Remember, some of the surfaces in your RV, especially in the bathroom, should only be cleaned with non-abrasive cleaners designed for motorhome use. RV Super Centre has a wide range of RV cleaning products so you can stock up on everything you need to clean, freshen, and maintain the interior of your RV.
How to calculate motorhome depreciation
As we've discussed, there are several factors that affect how quickly a motorhome will depreciate. But as a ballpark figure, you can expect between 10-15% a year. This is very good when you consider that new cars are typically said to depreciate by up to 50% in the first few years alone. That means an older motorhome in excellent condition can retain good value for many years. And of course, it is much easier to add value to a motorhome to help reduce the depreciative hit than it is for a car.
Which motorhomes have the best resale value?
Choosing a trusted, quality motorhome brand gives you a better chance of a good resale value over one that is obscure or uncommon in New Zealand. Once you start researching, you'll notice certain makes and models are more prevalent on New Zealand roads than others. This gives you a good idea of which models are most popular. RV Super Centre sells used and new motorhomes from leading brands KEA, Talvor, and Laika.
How to sell your motorhome
Just like selling a home, it helps to present your motorhome in the best condition to potential buyers. This includes things such as:
An up-to-date WOF or COF and service history
The interior should be clean and clutter-free and the exterior should be clean and shiny
Take care of any minor repairs such as ripped upholstery
Be honest with any imperfections or issues. But take care of anything minor such as stains or torn upholstery fabric.
It's best to sell when you don't feel rushed and can take your time. Buyers are often motivated during the peak summer months, so you may wish to time your sale for the months of January – March.
How to trade in a motorhome
If you're in the market to move up to a bigger, newer, or more suitable motorhome, you may wish to consider a trade-in. RV Super Centre is the largest motorhome dealership in New Zealand with many years of experience. We're always looking for good quality used motorhomes. One of our experienced motorhome professionals will provide a qualified appraisal on your existing motorhome and can help you find your next one too.
Buy your next motorhome with RV Super Centre
Exploring New Zealand in your own motorhome is a fun, flexible, and affordable way to see the country. And while buying a motorhome is a big investment, it's one that can also pay big dividends in terms of lifestyle, family time, and precious memories. With the right care and considerations, you can slow the depreciation of your RV and make the most of it both as a leisure vehicle and an investment.
Ready to invest in the perfect motorhome, or wish to trade up to something new? Check out the great range of ex-rental motorhomes and used motorhomes for sale as well as brand new motorhomes for sale at your local RV Super Centre today.
---
Leave a comment