Are motorhomes a good investment? Your questions answered
Author: Your RV Good Guide Date Posted: 12 October 2023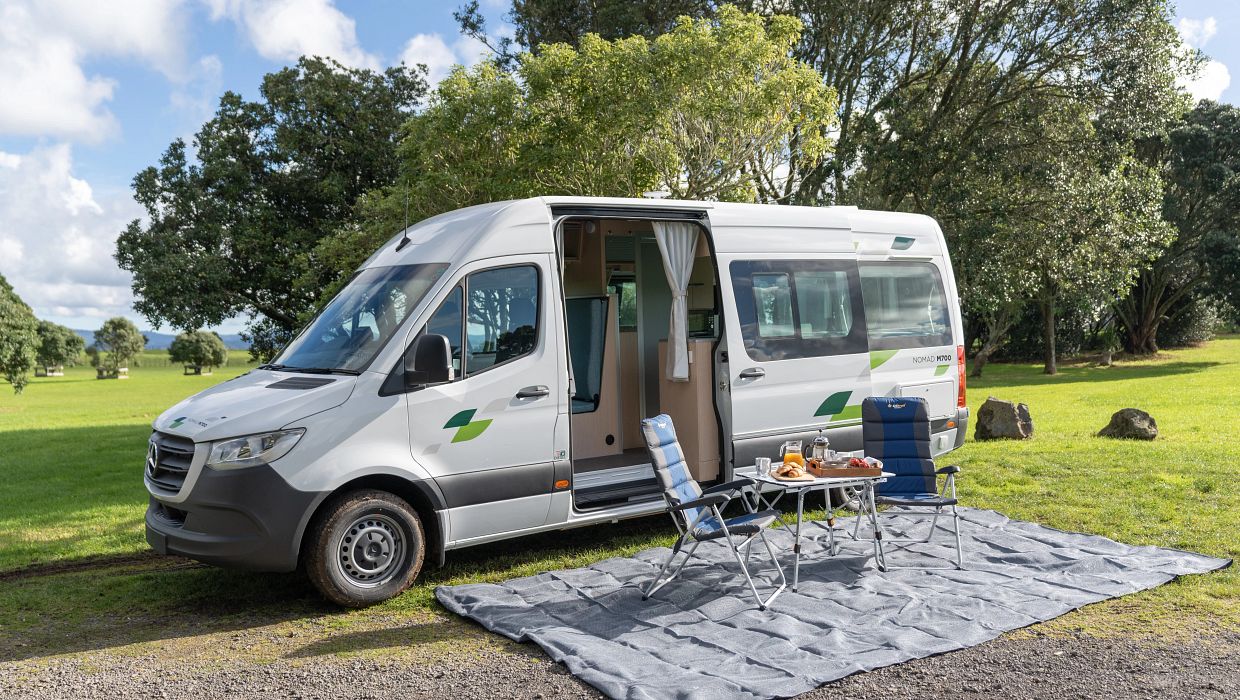 Looking at motorhomes for sale is an exciting prospect. And we're sure you don't need to be convinced that owning a motorhome opens up the door to an exciting new lifestyle. Freedom to travel when and where you please, travelling with your home comforts on board, exploring new places, meeting new friends, what's not to love?
But, like any significant purchase, you're likely to have some questions about how owning a motorhome stacks up as an investment. In this helpful guide, we answer all your financial questions about buying, maintaining, and selling a motorhome.
Questions about buying a motorhome
Looking at campervans for sale, but stuck on the finance details? Here are some answers to a few common questions about buying a campervan in New Zealand.
1. What time of year is cheapest to buy a motorhome?
While there is never really a 'bad time' to buy a motorhome, but there are times when you may be more likely to secure a particularly good price or deal. For example, after the busy summer travel season and as autumn begins, dealers are often keen to clear out older stock to make way for new models. It's also often when some RV owners decide it's the right time to sell their motorhome.
Another great option for picking up a good deal is to head along to the various motorhome expos and trade shows throughout the country. The main shows to look for include: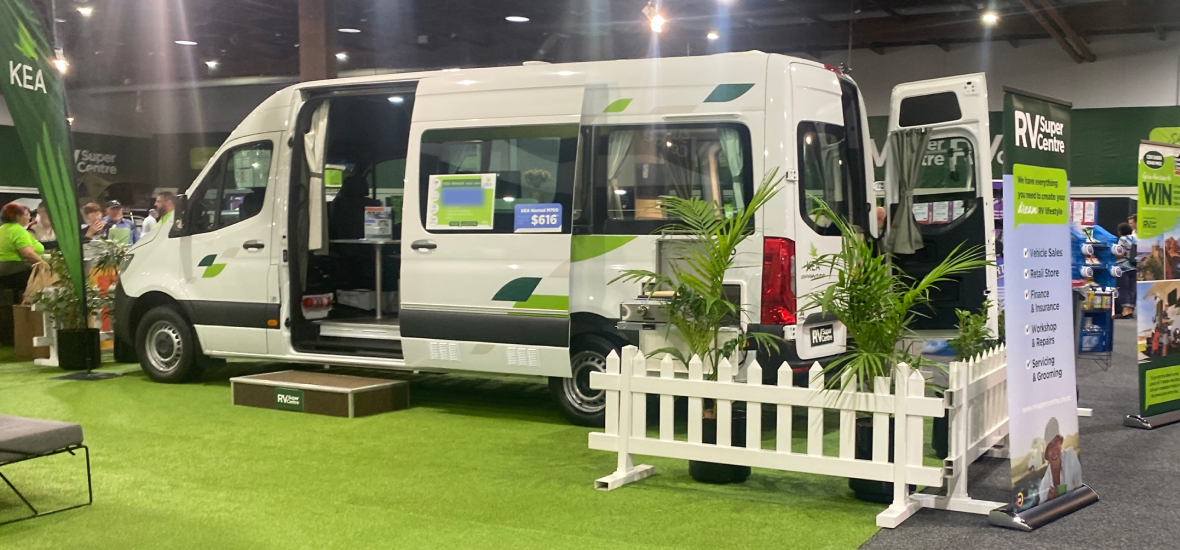 2. Is it better to invest in a new or used motorhome?
When it comes to deciding between a new or used motorhome, it really comes down to your personal needs and budget. Both offer pros and cons. A new motorhome typically boasts the latest features, a more comprehensive warranty, and potentially a longer lifespan. However, you'll usually face a higher upfront cost. On the flip side, used motorhomes offer a more budget-friendly price tag. However, there's a trade-off; it might not last as many years, and you might miss out on some of the latest conveniences. Weighing these pros and cons against your travel goals and financial situation will help guide you to the perfect choice for your RV adventures.
3. What are the payment options for buying a motorhome?
Just as with buying a car, you can seek finance to buy a motorhome. The main thing to remember is that it's important to get expert, independent advice. Take the time to get a few different quotes and explore considerations such as the loan term and interest rates. It's too easy to get locked into a deal that is not really in your favour. At RV Super Centre, our team works with a number of finance providers and can act as a broker to help you find the best finance option.
4. How to afford a motorhome
Buying a motorhome is a considerable purchase. For many, it's the second biggest investment after a house. With this in mind, it's important to give careful consideration to your budget and finances. We suggest tackling it early and thoroughly. Knowing what your budget is will ultimately save a lot of time and stress. It also means you're less likely to overspend. Remember, when you're planning your budget, you also need to consider ongoing costs – we'll cover this in more depth further on.
5. Should I hire or buy a motorhome?
Not sure whether hiring or buying makes better financial sense? Again, the answer will very much depend on your personal travel goals and how often you plan to use your motorhome. A few pointers to consider include:
Do you prefer the occasional weekend getaway or do you want to travel for weeks at a time?
Are you comfortable with the maintenance requirements and costs of a motorhome?
Could your motorhome double as extra accommodation for when friends or family come to stay?
Do you have space at home to store your motorhome securely when it's not in use?
A good option for those who are unsure whether they're ready to buy is to take advantage of RV Super Centre's try before you buy. RV Super Centre is part of thl who own and operate the popular maui, Britz, Apollo,and Mighty motorhome rentals across New Zealand. Rent from thl and if you buy a motorhome within three months of your hire, we'll give you up to $1,500 worth of vehicle charges back (T&Cs apply).
Read more about the great benefits of motorhome travel.
Questions about maintaining a motorhome
So what costs are involved in maintaining a motorhome? Let's take a closer look …
1. How much does it cost to maintain a motorhome?
Just as with a car, there are costs involved in maintaining a motorhome. The exact amount can vary based on a few factors. The type of motorhome you have, its history, and its age play significant roles in determining maintenance costs. While costs can fluctuate, there are some common maintenance expenses every motorhome owner should be prepared for. This includes the basics like engine and tyre maintenance. Additionally, there are recurring expenses like insurance, registration, and your WOF or COF.
You may also want to enhance your motorhome experience. Investing in accessories such as a new fridge, TV, awning, or satellite dish can add to your overall maintenance costs. Lastly, consider storage. If you don't have a secure spot at home for your motorhome, you may need to budget for an external storage solution. This ensures your motorhome is safe and protected when not in use.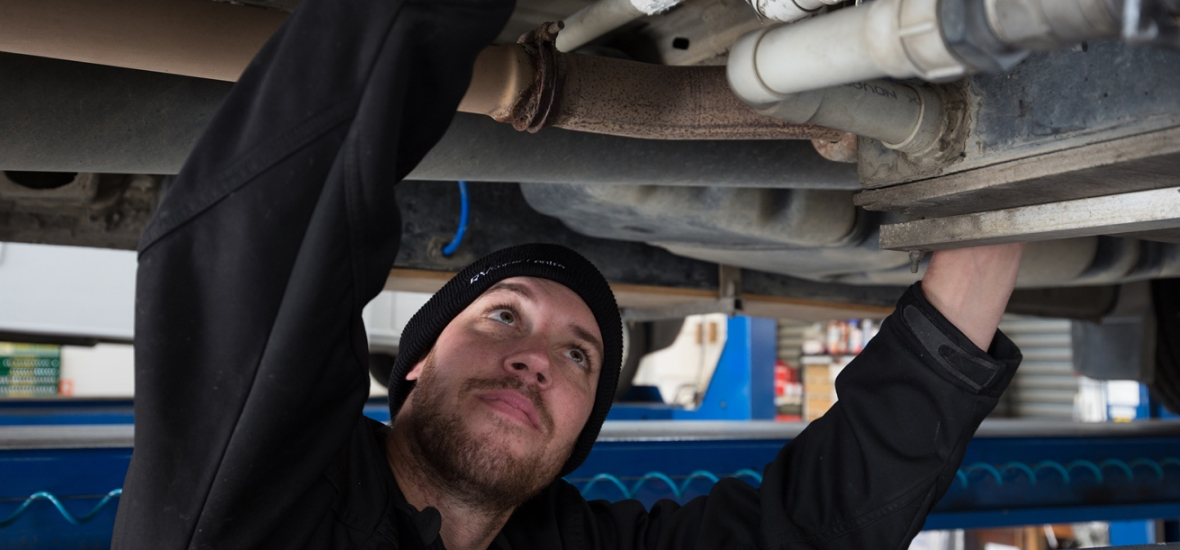 2. What kind of insurance do I need to have to own a motorhome?
Owning a motorhome brings with it the same responsibilities as any vehicle, and one of the primary considerations is insurance. It's not just about safeguarding against the unexpected but ensuring peace of mind while you're travelling.
There are a couple of providers in New Zealand who specialise in RV insurance including StarInsure CamperCare and Covi Insurance. Some general automobile insurance companies also provide this. Shop around to make sure you get the best deals and make sure you read the fine print. It's also a good idea to consider comprehensive breakdown insurance and roadside assistance. This is particularly important when travelling to more remote regions – you don't want to be stranded on the side of the road and ringing around for help!
3. Is parking more expensive with a motorhome?
When it comes to street parking, if your motorhome or campervan can fit into a regular carpark – which they often can – then it won't cost you any more than a car. Many destinations now offer specialised parking for campervans which makes life a whole lot easier also. Just be aware that if you need to take up several parks, then you're up for extra parking fees.
In terms of parking up for the night, be aware that you can't just park anywhere that suits. You'll need to book into one of the great holiday parks or campsites around New Zealand or park in an approved freedom parking site.
4. How many years do motorhomes last?
The lifespan of a motorhome isn't just a matter of years or kilometres. There are various factors that will affect its longevity ranging from its make and model to the conditions it's exposed to. Different brands and models are crafted with varying standards of quality and durability. Additionally, where and how you use the motorhome significantly impacts its longevity. For example, if your adventures often take you to coastal areas, the salt water can hasten wear and tear, potentially reducing its lifespan. However, with proper care and regular maintenance, many motorhomes can serve you faithfully for many, many years!
It's worth noting that, while odometer readings are useful, they hold less significance in motorhomes than in cars. This is primarily because motorhomes are typically used for leisure travel and are not subjected to daily wear and tear like commuter cars. As such, many motorhomes spend long periods stationary, meaning their engines and other components see less frequent use.
5. Is it expensive to run a motorhome?
When it comes to filling your tank, running a motorhome is generally more expensive than running a car. Due to its larger size and weight, a motorhome tends to consume more fuel. But, when assessing the overall costs, there's more to the story. While you might spend a bit more at the petrol station, many motorhome travellers discover they make substantial savings in other areas. A big one, of course, is accommodation costs. And, with the convenience of an onboard kitchen, you can prepare meals, potentially saving a considerable amount on dining out.
Questions about selling a motorhome
Thinking about selling your motorhome, or wondering what's involved when that time comes? Let's have a look at a few common questions.
1. Which motorhomes hold their value best?
Again, this can depend on many factors, including market conditions and consumer preferences. It's always a good idea to research, compare, and keep an ear to the ground for the latest market trends. Choosing a trusted, quality motorhome brand gives you a better chance of a good resale value over one that is obscure or uncommon in New Zealand.
Once you start researching, you'll notice certain makes and models are more prevalent on New Zealand roads than others. This gives you a good idea of which models are most popular. RV Super Centre sells used and new motorhomes from leading brands KEA, Talvor, and Laika. Remember, while brand reputation plays a significant role, ensuring regular maintenance, prompt repairs, and upkeeping the interiors can further boost the resale value of any motorhome.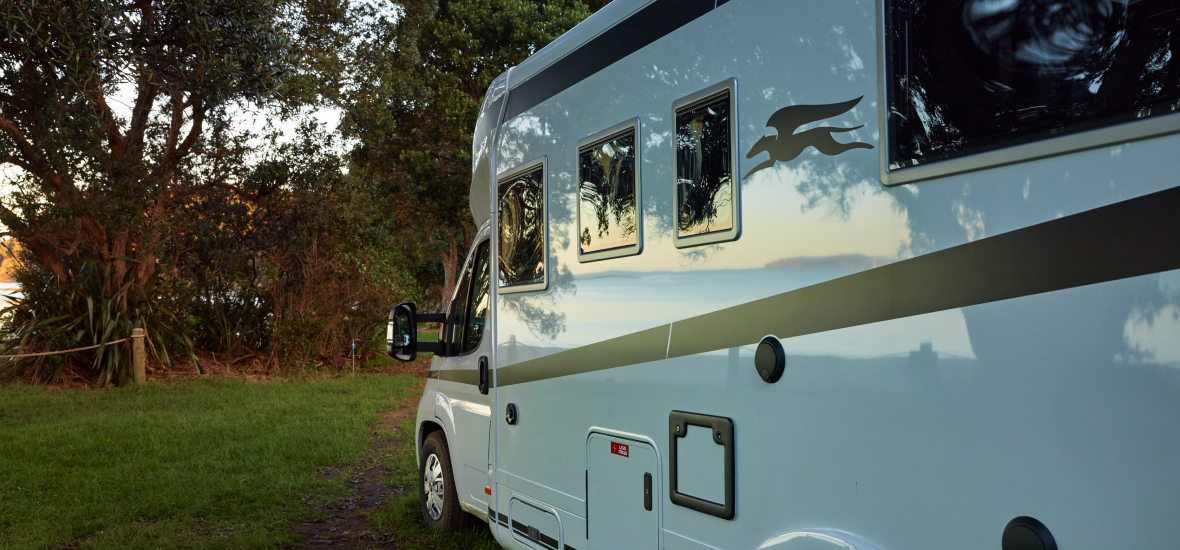 2. How quickly does a motorhome depreciate?
There are several factors that affect how quickly a motorhome will depreciate. But as a ballpark figure, you can expect around 10% a year. This is very good when you consider that new cars are typically said to depreciate by up to 50% in the first few years alone. It also pays to note that many motorhome sellers have been able to achieve higher-than-expected prices simply by keeping their motorhome well looked after.
Read our handy guide on how to slow down motorhome depreciation.
3. How easy is it to sell a motorhome?
The process of selling a motorhome might seem daunting at first, but in reality, it's often more straightforward than many anticipate. There are lots of Kiwis looking for an affordable motorhome option, so second-hand buyers are generally plentiful.
Beyond the individual buyers, there are dedicated platforms and avenues to make the sale process even smoother, including RV Super Centre. As the largest dealer in New Zealand, and with many years of experience, RV Super Centre is your one-stop-shop for all things motorhoming, including selling.
Find out more about selling your motorhome for cash with RV Super Centre.
4. When is the best time to sell a motorhome?
In New Zealand, the beauty of the open road beckons year-round, meaning there's always someone out there dreaming of motorhome adventures. That means you can realistically sell a motorhome at any time of the year. However, if you're looking to capitalise on peak demand, consider planning your sale with the onset of the summer season. As the days grow longer and the weather turns warmer, the allure of motorhome travel intensifies. By positioning your sale just before or during these sun-soaked months, you'll likely find a larger pool of eager buyers ready to make a purchase and set out on their own adventure.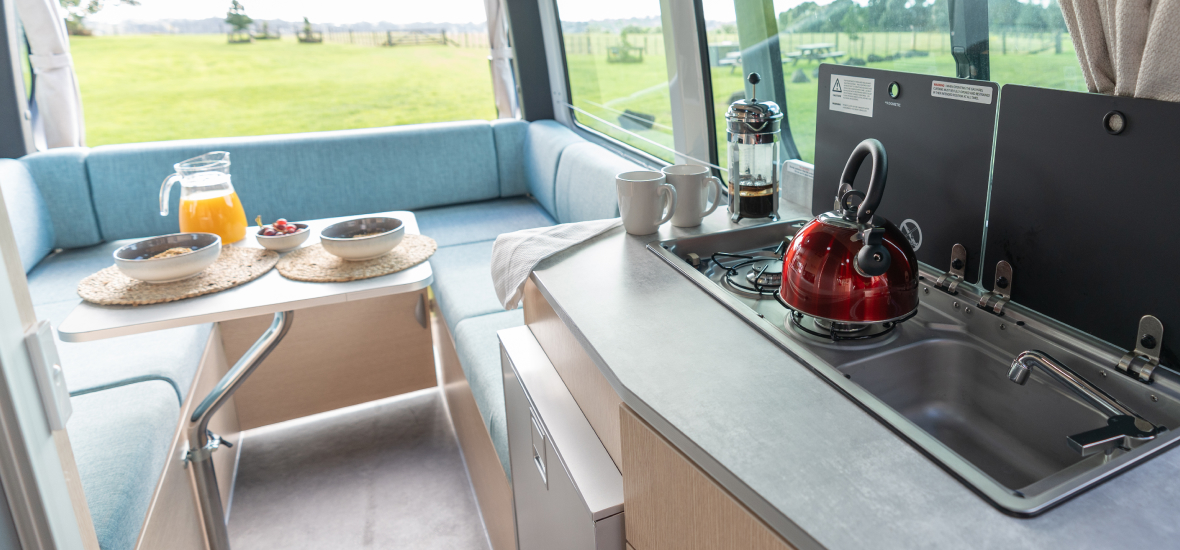 Purchase the right motorhome with RV Super Centre
We hope our guide to motorhomes as an investment has gen you some helpful insights. If you're ready to join the thousands of other Kiwis who are living the dream, a great place to start is with RV Super Centre's quality range of motorhomes for sale. Our wide range of new, used, and ex-rental motorhomes for sale offers something for everyone.
Need more information or advice? Our helpful team of experts is always available to answer your questions so please do contact us for a friendly chat.
---
Leave a comment