Low Profile Motorhomes


ADVANTAGES OF LOW PROFILE MOTORHOMES
Low profile motorhomes are a popular alternative to coachbuilts. The Luton bed on the conventional overcab RVs is dispensed with to allow extra storage. Lower profile allows sleek looks and lower fuel consumption thanks to less wind resistance.
Recent low profile motorhomes, like the Roller Team 694 come with a curving skylight above the cab, which lets in a huge amount of natural light and creates really airy lounge areas.
In recent years, KEA & European manufacturers have introduced drop-down beds above the lounge or rear siting area in their low profile models: KEA Breeze, Roller Team Discovery, Roller Team Conquest. Because of the addition of double drop-down beds, low profile RV are now viable family motorhomes as well as being suited for couples who occassionally take their grandchildren away.
Low profile RVs are sleeker and look better on the road, they have some great layouts that give couples and families all they need inside and many have ample storage as well.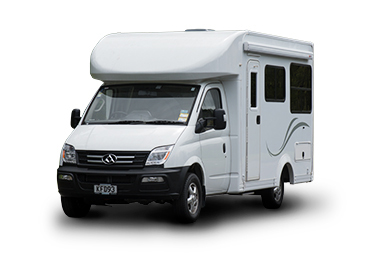 KEA BREEZE
A compact 4-berth motorhome that offers all the comfort of larger models, including a permanent drop down bed.
Sleeps: 4 adults
Price: from $87,990
See Full Spec.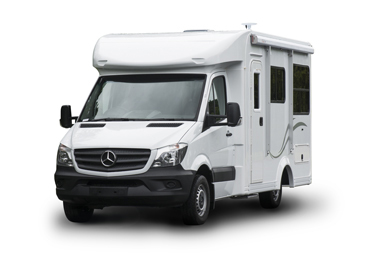 KEA CASCADE
A 4-berth motorhome complete with kitchen, full bathroom, built on the most reliable Mercedes Sprinter chassis.
Sleeps: 4 adults
Price: from $109,990
See Full Spec.
LOW PROFILE RANGE - ROLLER TEAM
COMPARE ALL LOW PROFILE MOTORHOMES
MODEL
SLEEPS
DIMENSIONS
CHASSIS
ENGINE
TRANSMISSION
WATER TANKS
KEA Breeze
4
Length = 6.40m
Width = 2.20m
Height = 3.00m
LDV V80 Cab
2.5L 4 Cyl.
Common Rail Turbo Diesel
6-speed AMT Automatic
Fresh Water = 95L
Waste Water = 95L
KEA Cascade
4
Length = 6.40m
Width = 2.20m
Height = 3.00m
Mercedes Sprinter
2.2L
Turbo Diesel
6-speed AMT Automatic
Fresh Water = 100L
Waste Water = 100L
Roller Team Scout
6
Length = 6.89m
Width = 2.31m
Height = 3.00m
Fiat Ducato
2.3L 4 Cyl.
Turbo Diesel
6-speed AMT Automatic
Fresh Water = 100L
Waste Water = 105L
Roller Team Discovery
4
Length = 6.89m
Width = 2.31m
Height = 2.90m
Fiat Ducato

2.3L 4 Cyl.




Turbo Diesel

6-speed AMT Automatic
Fresh Water = 100L
Waste Water = 105L
Roller Team 694
4
Length = 6.76m
Width = 2.31m
Height = 2.90m

Fiat Ducato

2.3L 4 Cyl.




Turbo Diesel

6-speed AMT Automatic
Fresh Water = 100L
Waste Water = 105L