Top motorhome accessories for your summer holiday
Author: Peta Stavelli Date Posted: 16 December 2019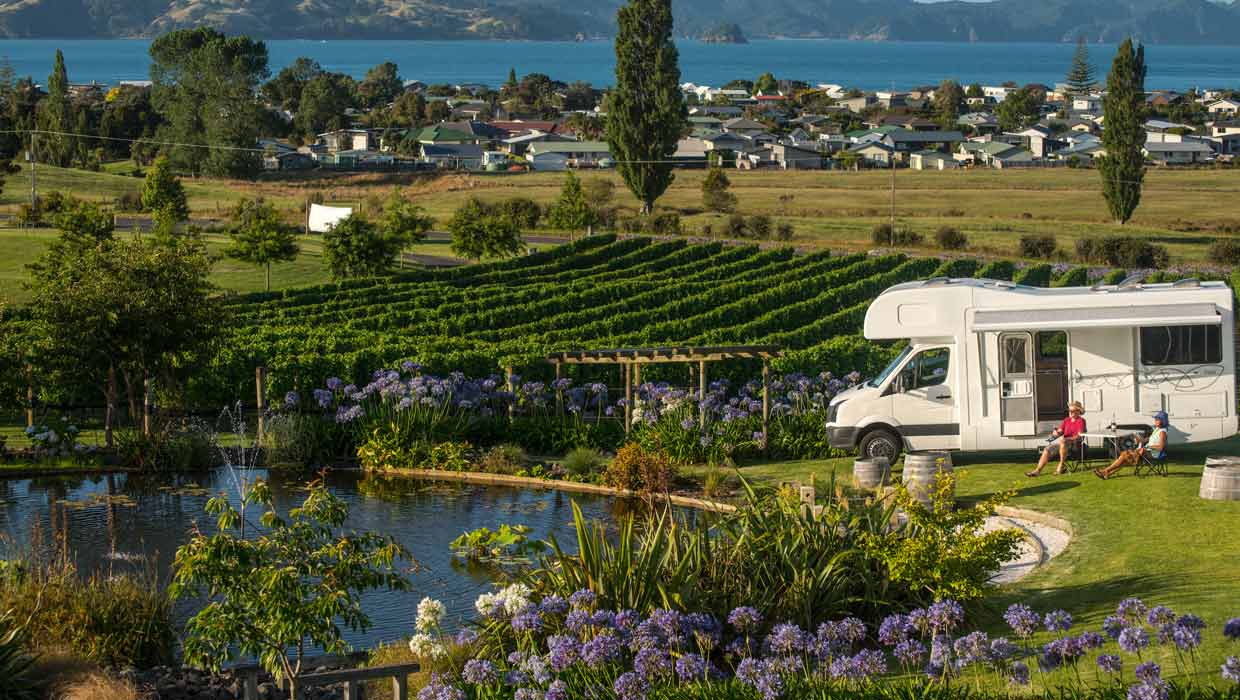 Before you head off on your travels, you probably make a list of essentials to carry with you and then tick them off as you pack them on board. If you're anything like the majority of us, right on top (after food and wine of course) you'll have toilet chemicals and dissolving toilet paper.

If not, add those things to your list right away, and read on for some accessories you may not have thought of, which will definitely make your time away memorable (for all the right reasons).


Milenco Internal Blind Set
Summer or winter, one of the best investments for any motorhome or campervan is a set of specially-designed window blinds. Not only do these reflect the sun and heat in summer, the thermal layers also prevent heat from escaping through the window in winter. The blinds are designed to fit a variety of vehicles and come with their own set of clips. Ask your RV Super Centre Good Guide about the right set for your motorhome.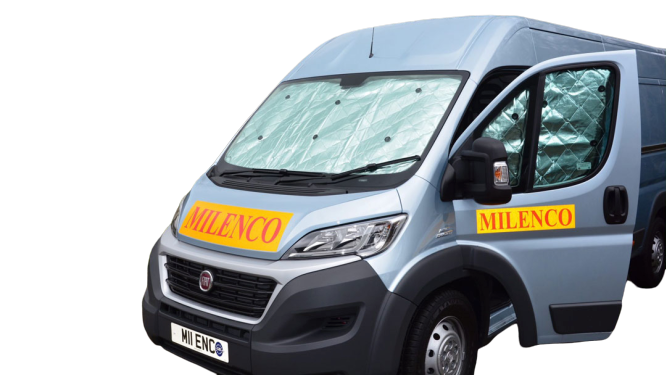 Mopeka LPG Tank Level Sensor
Get smart with your tank levels using a smartphone or tablet technology and Mopeka. The free app can be downloaded from iTunes and Google Play and used in conjunction with multiple sensors which attach magnetically to your tanks. The sensors are designed to suit a variety of tank sizes and configurations. Updates on your tank levels are sent directly from the sensor to your device. But don't worry if you don't have a smartphone, just ask the RV Super Centre team about the Sensor and Mopeka LPG Tank Level Display Unit. Either way, you'll never get caught short of gas again while the barbie is underway.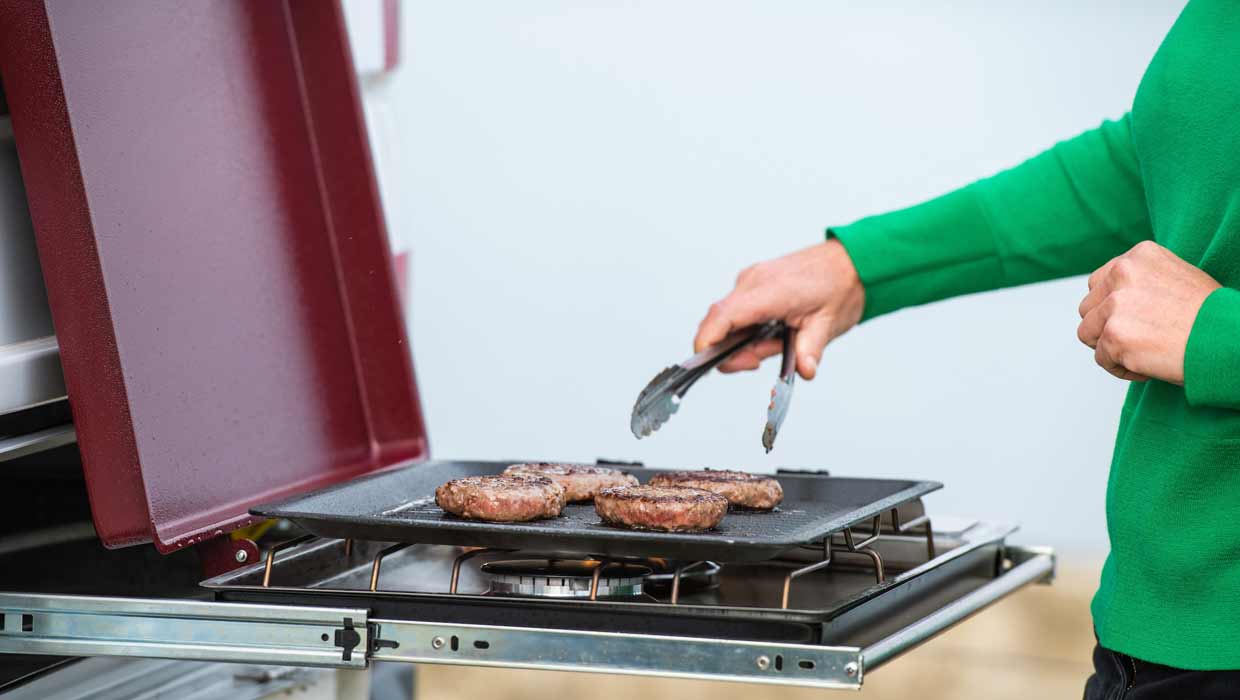 Hard Korr LED Camp Light Kit
Hard Korr is a major innovator in the mobile lighting sphere and it has come up with a goodie with this kit, which is available in two or six bars. And it gets even better: the kit has two colour spectrums – high lumen white, or orange light. The orange light is invisible to mosquitos and sandflies so you can be sure these annoying critters won't be joining your party.

The two-bar kit is the perfect starter package for illuminating small areas. It's easily attached and features low power consumption as well as minimal heat output. Upgrade to the six-bar to light larger areas. Either way, you'll have a top-of-the-range waterproof lighting system suited to a range of applications, all with removeable diffusers for softer light and changed direction, and a five-year warranty.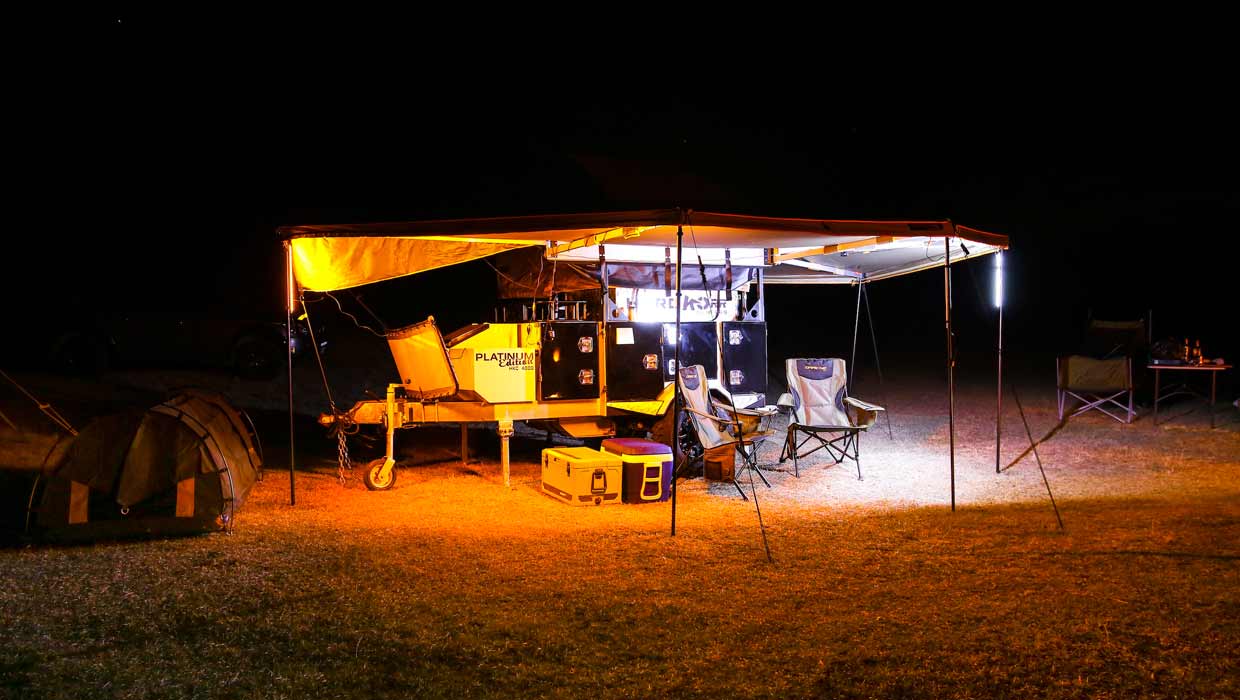 Katabat Portable Rechargeable Fan
Keep your cool on or off the grid with this highly effective portable fan from Katabat. Large, rotating blades will move the cool air to wherever you need it most. Compact – at less than 500mm square – the fan has a low-profile handle for easy carrying, inbuilt LED light, and dual power settings. It includes a 12VDC adaptor and can also be used with 240V AC. Power up with a separate rechargeable battery, also available from RV Super Centre.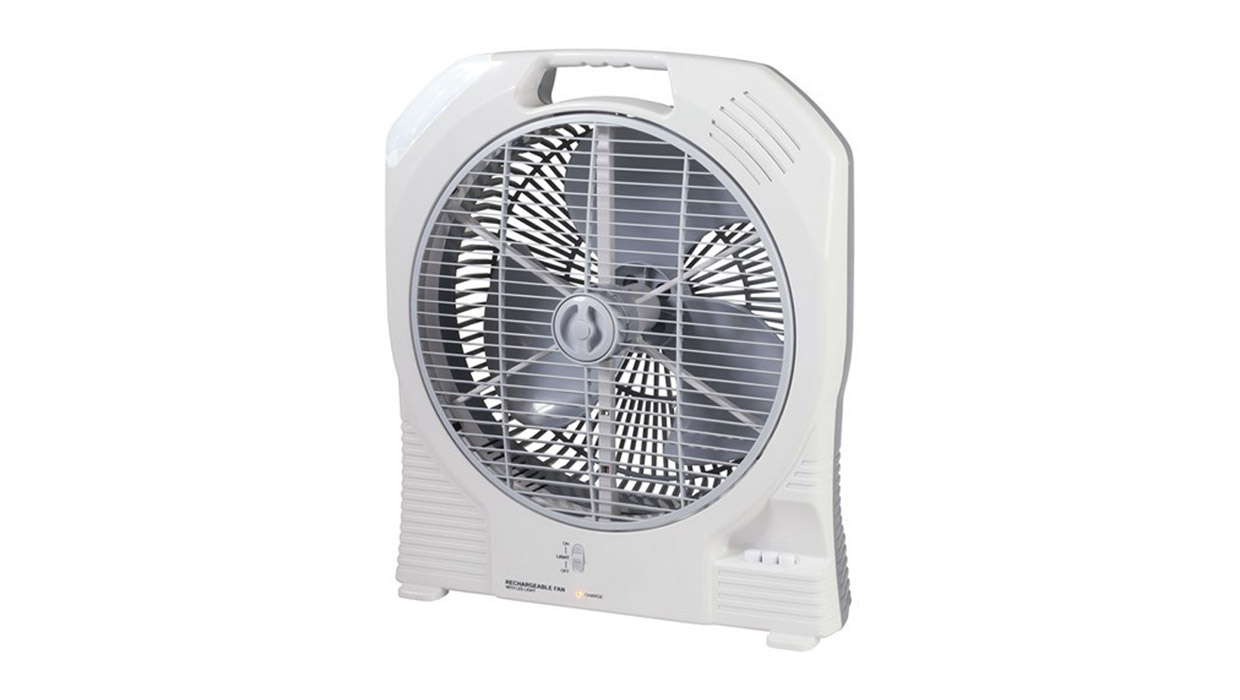 Dometic CFF-45 Portable 43.5L Fridge/Freezer
Gone are the days of the old chilly-bin! Enter state-of-the-art portable refrigerators with sleek designs improved year upon year by trusted brands such as Dometic. The company's CFF-45 model sports a stylish, contemporary design fridge and freezer with uniform temperature distribution throughout and moderate power draw from the battery. The unit weighs in at just 19kg, yet it has a storage capacity of 43.5L. The design of this unit ensures fast cooling and it will keep its cool (so you can) even when temperatures soar.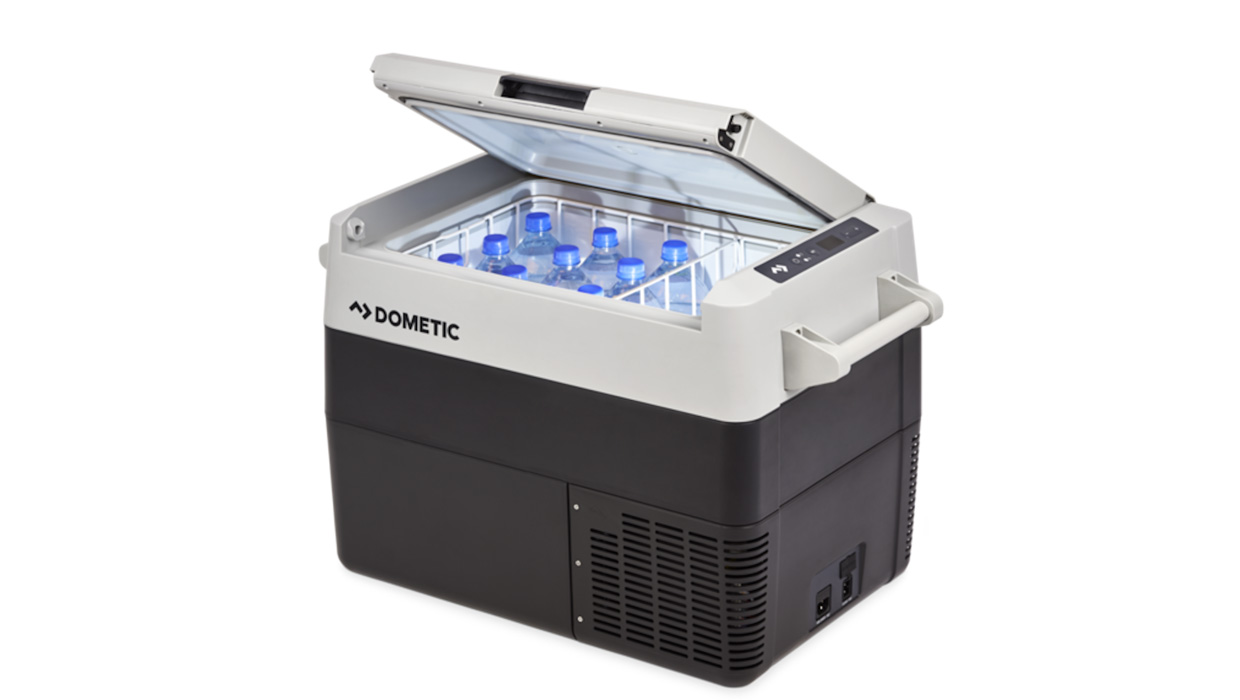 RVSC Collapsible Camping Table with slat top (700mm x 700mm)
These tables are ingeniously designed to be sturdy yet fully collapsible and lightweight. They are easy to carry, use and set up or fold down to give you an extra table or bench in minutes. This genius table is stored in its own carry bag, so it goes where you go. And while it punches well above its weight as a practical portable table, it weighs in at around 3kg and can support up to 25kg. An added bonus is the rubber soled legs for extra grip, inside or out.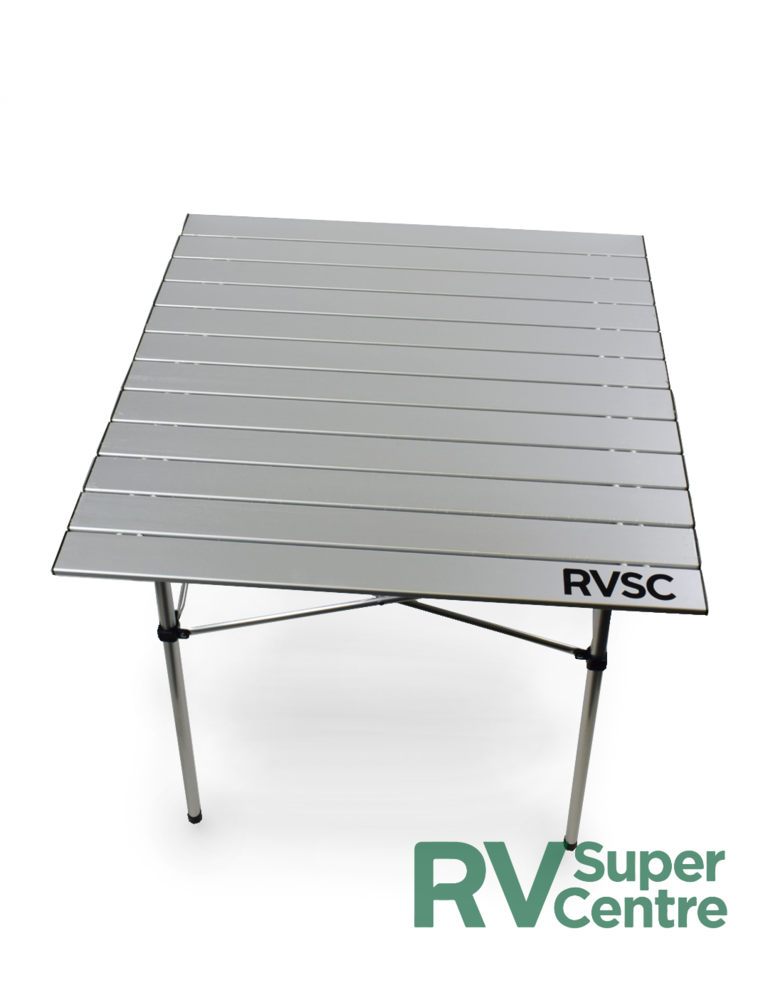 Jump Solar Starter Pack Chargeable Battery
Who said good things don't come in small packages? This Jump Solar starter pack chargeable battery is peace of mind in a small package – anytime, anywhere you need it. It is designed to suit a variety of devices and can be used to power up two devices simultaneously. It has a long 18,000Ah battery life suitable to start large batteries including 6.0L petrol and 4.0L diesel. What's more, it can be recharged in your car or boat using a 12V cigarette lighter adaptor, or in your home or workshop using a 230V mains adaptor.

Ah, but what if you don't have any power, I hear you ask? No problem. Simply use a 780mA solar panel, and you'll be laughing. And when we talk about small packages, this ultimate power pack solution not only sports a compact battery size, it also comes in a handsome and robust carry case measuring just 330mm x 278mm x 82mm. Brilliant!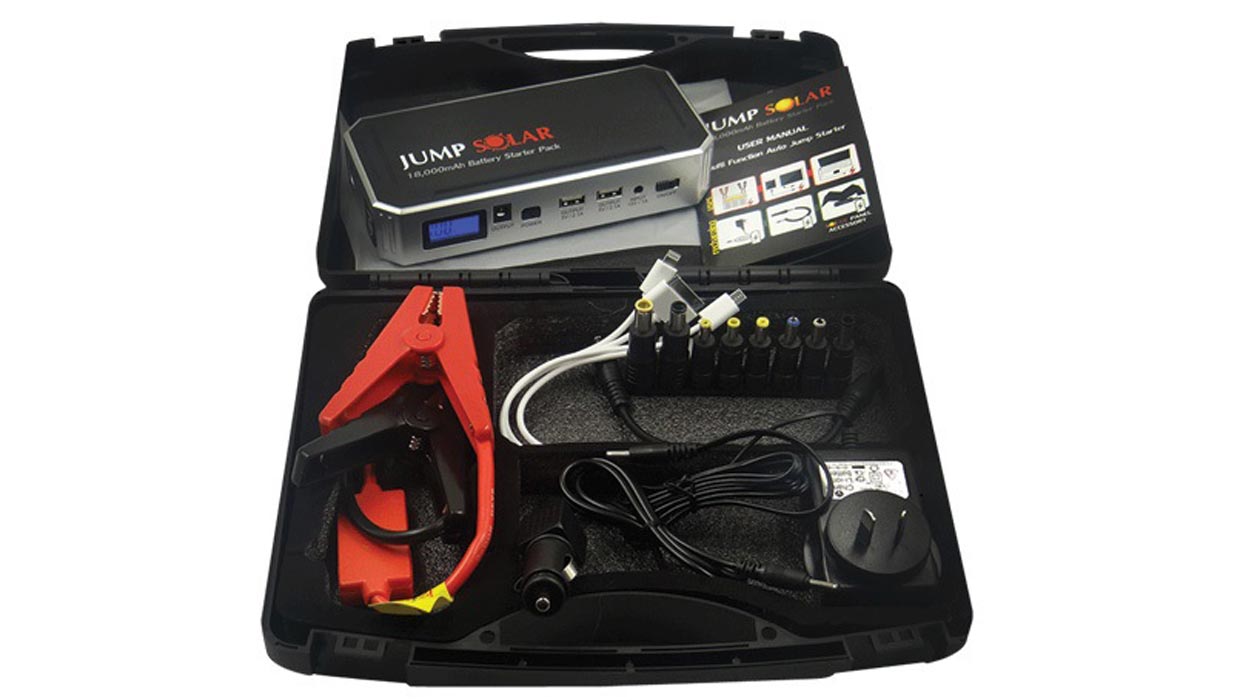 Last thoughts
Whenever I pop in to the RV Super Centre, I'm amazed at the innovations on the shelves. They really have thought of everything, and the Good Guides are really knowledgeable and helpful. This adds up to a one-stop shop for RV owners. Check out their online store for more accessory ideas as well as the blog with stories from seasoned travellers offering advice and pro tips for everything from top destinations to explore, buyer's guides and motorhome feature explainers.

---
Leave a comment