The evolution of RVs and motorhomes in NZ
Author: Your RV Good Guide Date Posted: 9 October 2023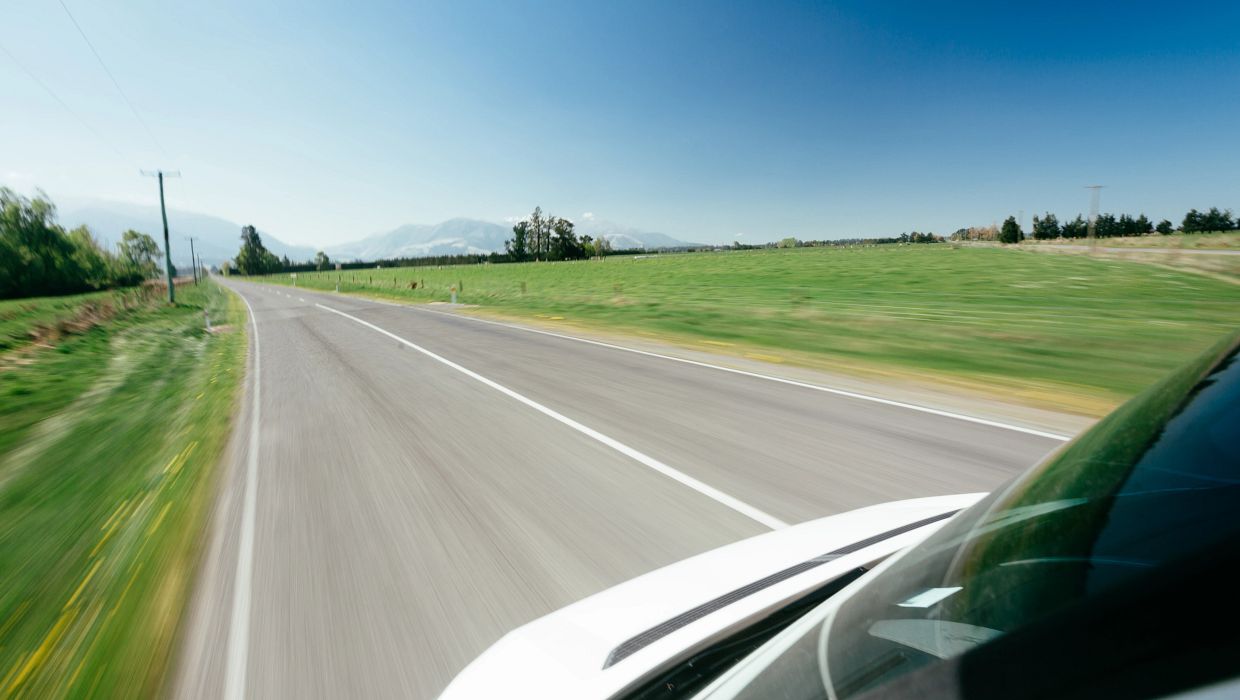 Kiwis have always had a love affair with the great outdoors. There's nothing more iconic than setting up camp by a golden beach, under the shade of a majestic pōhutukawa tree, and firing up a barbecue as the sun dips below the horizon. Whether it's sharing laughter with family, making memories with friends, or simply unwinding amidst the beauty of nature, camping in New Zealand is a cherished tradition. Over the years, technology has transformed the way we camp, but the essence remains unchanged – quality time in nature's embrace. The evolution of this iconic Kiwi pastime is fascinating, as humble tents gave way to caravans and ultimately to the pinnacle of comfort, campervans and motorhomes. In this blog, we'll delve into the evolution of RVs and motorhomes in New Zealand, from their early inception to the marvels of engineering we see on the roads today. Ready for a nostalgic journey? Let's take a New Zealand road trip through time.
Early 20th century
Kiwis have a rich tradition of embracing the open road. This love affair truly took hold in the early 20th century. While the birth of motorhomes and RVs (recreational vehicles) is up for debate, it's often said the inaugural motorhome design was the Pierce-Arrow Touring Landau, unveiled at Madison Square Garden in 1910. Around this time, the first basic caravans also emerged, towed by cars or trucks, equipped with just the essentials. In the 1920s, the concept of motor camps took root in New Zealand. Thanks to forward-thinking local councils, these well-equipped campsites became prime spots for families to park up, relax, and appreciate the beauty of their surroundings. The 1930s only served to fuel our collective love for the road trip. It was around this time that Kiwi workers were given two weeks of annual leave, providing the perfect opportunity to go beyond their own backyard and explore our stunning country. The RV soon became more than just a vehicle; it was a passport to adventure.
RVs and motorhomes in the 1950s
The 1950s marked a significant milestone in the history of motorhomes and RVs in New Zealand. As our love affair with these mobile holiday homes deepened, more international RV and motorhome models began to appear on our shores. Yet, the Kiwi ingenuity for which we're renowned quickly came to the fore. Given the lack of local manufacturers, many hardy locals took it upon themselves to convert buses and trucks into custom-made motorhomes. It was around this time that the first commercially built motorhomes appeared in New Zealand. The industry was beginning to take shape, as was the recognition that a community of motorhome enthusiasts was forming. This led to the establishment of the New Zealand Motor Caravan Association (NZMCA) in 1956. Over the years, the NZMCA has grown into a thriving community of RV and motorhome enthusiasts. The association provides resources, advocacy, and camaraderie for motorhome owners as well as those in search of their dream motorhome for sale in New Zealand.
RVs and motorhomes in the 1960s
The 1960s saw the motorhome and RV culture in New Zealand flourish even further. It was during this decade that DIY motorhomes truly came into their own. New Zealanders, with their pioneering spirit and thirst for adventure, began to infuse their creativity into these projects. They made their motorhomes not just a means of travel but a comfortable home on the go. No longer were these RVs simple vehicles; they began to include larger amenities that made long journeys more enjoyable. Kitchens were fitted out to prepare hearty meals after a day of exploring. Cosy beds were installed to ensure a good night's rest. This evolution marked the beginning of the RV lifestyle we cherish today. Those looking for an RV for sale in NZ now knew exactly what to look for: comfort, convenience, and the freedom to explore.
RVs and motorhomes in the 1970s
The 1970s marked another milestone in the history of New Zealand's motorhome and RV industry. This decade was all about dialling up comfort and convenience, and these values started to be reflected in the design and build of motorhomes. With better sleeping arrangements, owners began to feel truly at home in their RVs, even on the most rugged terrains. Builders and manufacturers were keen on innovation, which led to the introduction of more plush features in their designs. Comfortable seating, advanced kitchen facilities, and even entertainment systems started becoming common in motorhomes. Indeed, the '70s set the standard for the luxury motorhome experiences we enjoy today.
This decade also saw a boom in the number of motorhomes for sale in New Zealand. The demand was high, and Kiwis, young and old, were ready to embark on their own New Zealand road trip adventures, armed with all the comforts of home.
RVs and motorhomes in the 1980s
The 1980s in New Zealand saw a surge in the popularity of freedom camping as Kiwis sought to enjoy the back-to-basics beauty of their nation's scenic spots. These changes in camping practices led to an increase in motorhomes for sale, as more individuals sought to partake in this quintessential Kiwi pastime.
RVs and motorhomes in the 1990s
The 90s marked a significant era in New Zealand's RV and motorhome history, as global wanderlust and the quintessential New Zealand road trip attracted international travellers in droves. As a result, the demand for motorhomes for sale and rent surged. Trusted motorhome rental companies like Britz and maui experienced a rise in demand from travellers keen to experience the ultimate New Zealand holiday.
It was also during this period that KEA Campers revolutionised the RV industry. They transformed motorhomes, ensuring better insulation and an array of amenities. Their ground-breaking designs demonstrated an ingenious use of space, allowing travellers to enjoy the comforts of home while on the road. KEA's commitment to innovation and customer satisfaction propelled them to the forefront of the industry, becoming a household name synonymous with quality and luxury. RV technology continued to evolve during the 90s, with enhanced space utilisation becoming a priority. Motorhome imports from Europe, Japan, and China grew in popularity, offering New Zealanders a wider range of options to choose from. The 90s were a turning point, bringing the motorhome and RV industry into a new age of growth and innovation.
RVs and motorhomes in the 2000s
In the 2000s, technology became an integral part of the motorhome experience, further propelling the industry in New Zealand. Motorhomes for sale during this era showcased advancements like solar power systems, enabling travellers to be self-sustaining on their adventures. The spirit of the classic New Zealand holiday remained the same, but now with a dash of modern convenience.
Entertainment systems were installed, providing fun and relaxation during travel breaks. GPS devices found their way into the cab, providing clear directions for those picturesque New Zealand road trips.
KEA Campers continued to evolve during this period, consistently raising the bar in terms of design and functionality. Their commitment to customer satisfaction and their drive to incorporate sustainable technologies set them apart within the industry. By creating motorhomes that not only offered a comfortable travel experience but also had minimal impact on the environment, KEA cemented its reputation as a leader in the field.

RVs and motorhomes in the 2010s
The 2010s saw significant improvements to the infrastructure supporting RV travel. More campsites sprung up across the country, and freedom camping areas became more accessible.
Holiday parks equipped with modern amenities welcomed travellers, making every New Zealand road trip a seamless and enjoyable adventure.
To ensure the preservation of our beautiful landscapes, self-containment regulations were introduced. These regulations mandated that all motorhomes and RVs should be equipped to contain and dispose of waste appropriately, thereby reducing their impact on the environment. As a result, it became mandatory for all motorhomes in New Zealand to carry self-containment certification, demonstrating their adherence to these new regulations. It was a period of significant change in our motorhome industry, ensuring our cherished New Zealand holiday spots could be enjoyed by generations to come.
With their ethos of evolution and revolution, KEA started incorporating sustainable technologies in their campers, once again pioneering advancements in the industry. KEA's support for environmental sustainability led to the company becoming the first campervan and motorhome company in New Zealand to achieve the Qualmark Enviro Gold certification – the highest level possible.
This decade also saw the rental and sales markets grow increasingly competitive, creating a vibrant and diverse landscape for motorhomes and RVs. Manufacturers and rental companies alike aimed to meet the evolving needs of travellers, offering a wide range of options to suit every preference and budget.
RVs and motorhomes in the 2020s to now
As we rolled into the 2020s, RVs and motorhomes stepped up a gear in convenience and comfort. Inside, they began to resemble mini apartments, providing everything one could need for a superior New Zealand holiday.
However, the 2020s also brought unforeseen challenges. The Covid-19 pandemic closed borders, but it also opened a new path of discovery for Kiwis. Instead of jetting overseas, many decided to explore the charm of their own backyard. The effect on the RV and motorhome industry was immediate - there was a surge in demand for motorhomes for sale in New Zealand.
During this time, KEA played a significant role in meeting this demand, continuing its legacy of creating exceptional motorhomes. They adapted to the changing needs of travellers, ensuring their vehicles incorporated the latest technologies and offered the utmost comfort and convenience.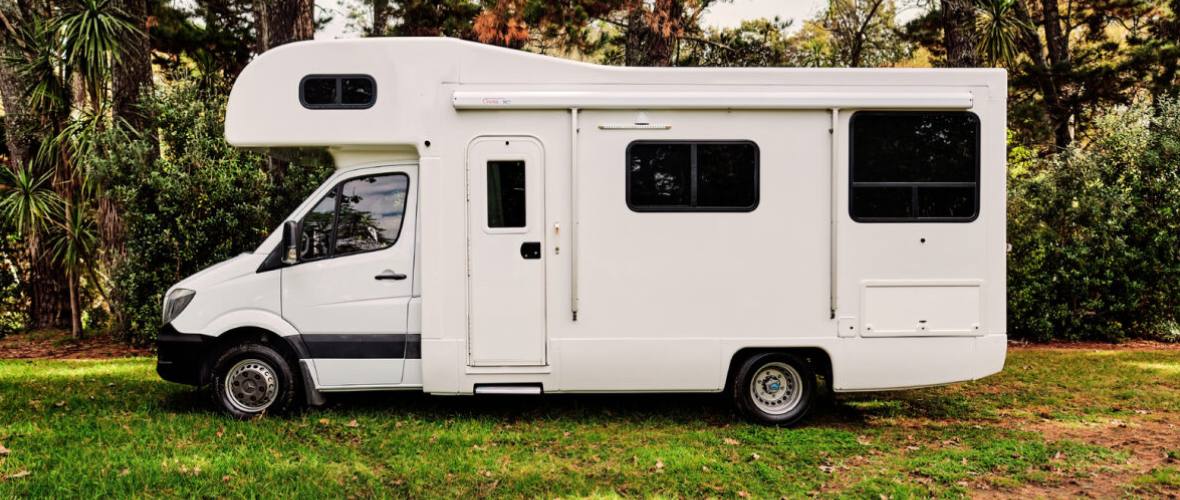 What does the future hold for RVs and motorhomes?
Given the current trends, we believe the popularity of motorhomes and RVs in New Zealand will only continue to grow. With a renewed appreciation for the freedom RV travel offers, more and more Kiwis are likely to seek out motorhomes for sale.
As we accelerate into the future, we expect motorhomes and RVs to become increasingly tech-savvy. Better connectivity with the internet and smart devices, for example, will make it easier than ever to stay connected while on a New Zealand road trip. And let's not forget about the green wave. We anticipate a heightened focus on sustainability and electric technology within the RV industry. As environmental concerns become more prominent, manufacturers will strive to create eco-friendly motorhomes and RVs that minimise their carbon footprint.
Who knows, perhaps the not-so-distant future will also bring us autonomous, self-driving motorhomes. Imagine sitting back and enjoying the scenery as your motorhome effortlessly navigates the roads.
Have a greater appreciation for RVs and motorhomes?
In our journey through the decades, we've witnessed the remarkable evolution of motorhomes and RVs, from their humble DIY beginnings to becoming a modern symbol of freedom and adventure. Along the way, technology has enhanced comfort and convenience, making them an increasingly attractive option for holidays and getaways.
Here at RV Super Centre, we have an unbeatable selection of motorhomes for sale. Whether you're a first-time buyer or a seasoned traveller looking for an upgrade, our knowledgeable team is ready to help you find the perfect RV or motorhome for your needs.
Explore our extensive range today and get ready to create unforgettable memories on your next New Zealand road trip. Welcome to the future of freedom and exploration!
---
Leave a comment