Cab Modification Announcement Information
Author: Your RV Good Guide Date Posted:6 August 2021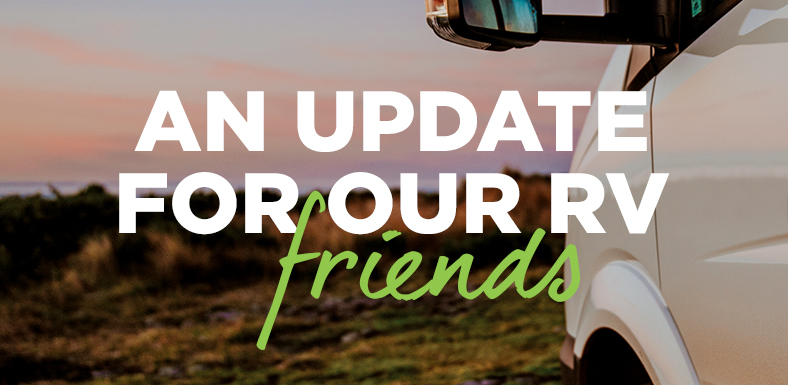 Following the recent announcement from the NZTA or Waka Kotahi around cab cut outs and the certification requirement of these, we understand you might have some concerns as to whether this announcement affects you.

thl Motorhomes
All Motorhomes built above 3500Kgs by thl or since 2012 by Action Manufacturing, a subsidiary of thl, have an appropriate Engineer's ''LT400 certificate'' for modifications made to the cab chassis.

Other brands under the thl banner manufactured prior to thl's 2012 merger with United and KEA are believed to be compliant, but we don't have the same visibility of information in order to provide the same assurance for these motorhomes. Please see our offer to assist below if you are the owner of one of these motorhomes.

All thl-manufactured Motorhomes are built from specially sourced cab chassis - which means your KEA Motorhome is fully compliant with NZTA requirements and will read cab unmodified on the LT400. There is no need to modify the cab chassis we use during the manufacturing process as they come with no roof or rear wall.

However, there is a possibility that the details could have been loaded into NZTA database incorrectly or the information is incomplete and may need to be updated by the issuing (initial) testing station. Unfortunately, we don't have access to the database to check this independently.

If you discover that this is the case with your vehicle, please email info@actionmanufacturing.co.nz with your vehicle details and relevant testing station contact and we'll be happy to help to resolve the database issue.

Rollerteam Motorhomes
With regards to the European Rollerteam Fleet that is imported and distributed by thl via the RV Super Centre, these vehicles all go through "second stage compliance" when coming into New Zealand before being distributed by thl and should contain the necessary certification required by NZTA.

In summary, at present we are confident that the new certification requirement will not impact any new or used Motorhomes purchased from the RV Super Centre where they are produced by our own manufacturing business or imported directly by thl.

However, should you wish to consult with a member of our team further about the certification requirement or how the NZTA announcement could affect your Motorhome, please reach out to your local RVSC Service team on 0800 52 00 55 and we will endeavour to assist by providing you with further information and where possible, locating the records relating to your Motorhome in order for you to resolve your certification queries.

Other motorhomes
With regards to any other branded motorhomes, unfortunately we are unable to comment or provide details as to whether the NZTA announcement will impact you or your motorhomes, as once again we are unable to access the NZTA database to confirm whether an LT400 certificate has been correctly issued.

Action Manufacturing's Engineers and external Certifiers will continue to work closely with Waka Kotahi (NZTA) and will keep us advised appropriately. We will share any useful updates and information with you as and when we can. In the interim if you are unsure of the effect this may have on you please contact the manufacturer of your motorhome, NZTA or the NZMCA to discuss your next options or steps to follow.

---
Leave a comment