Motorhome Brands


The KEA experience is the perfect way to enjoy New Zealand. The joy of our self-contained motorhomes is to go wherever you like and do whatever you want. KEA makes this easy with unrivalled style and comfort of our customised vehicles purpose built for New Zealand conditions.
We've been manufacturing KEA motorhomes for 20 years. Choosing a KEA takes you beyond a holiday experience and delivers you a luxurious set of memories that will last a lifetime.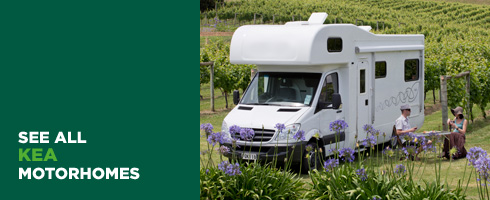 The Breeze's biggest new feature is the permanent drop down bed, above the rear lounge. It is easy to use at the touch of a button, offering you the pleasure of not having to make up your bed every day! The bathroom contains a corner basin, a separate shower hand piece mounted on a rail and a swivel bowl toilet that allows full use of the available space.
More Info
---
The Roller Team vehicles are the result of extensive technological research and development, which has led to the manufacture of functional, high quality and reliable motorhomes.
The Roller Team Vehicles come with stylish interiors which convey our Italian heritage and our choice of materials which provide a lightweight yet durable construction. With favourable prices and innovative solutions, there is a wide range of options and layouts available this year to meet any holidaying requirements.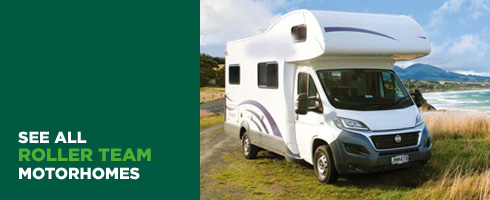 ROLLER TEAM DISCOVERY 4 BERTH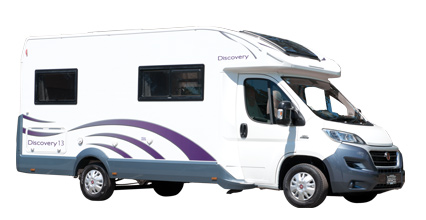 The Roller Team Discovery is a really comfortable and versatile motorhome for couples or small families.
The Discovery is easy and comfortable to drive. It has a generous accomodation for 2 couples as it has a fixed low down double bed at the rear of the vehicle and a second fixed that electronically lowers from the ceiling. They come complete with 100W solar panel, TV and Status aerial, full color reversing camera and a galley kitchen with oven and fridge.
More Info