Renault Master motorhome base vehicle - What you need to know
Author: Malcolm Street Date Posted: 6 January 2020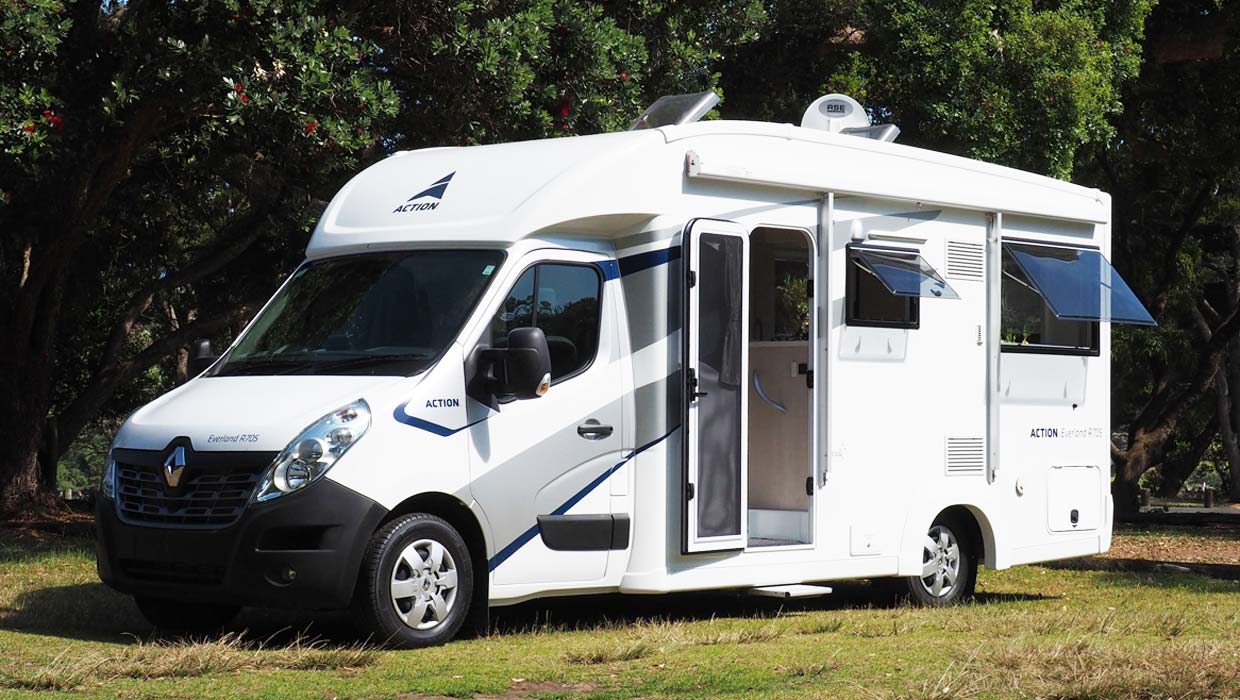 Renault's Master cab is somewhat of a novelty in the NZ motorhome market. Most people are familiar with the more usual Fiat Ducato, Iveco Daily and Mercedes-Benz Sprinter cab chassis but the Renault Master is less well known.

At RV Super Centre, the Master is used with some success on the KEA Foxtrot, a large van conversion, made for the NZ market by Action Manufacturing. Action also uses the cab chassis under the very new Everland range of motorhomes.

FRENCH ORIGINS
Unlike several European light commercial manufacturers including the Fiat Ducato/ Peugeot Boxer/Citroen Jumper variants, the Master is not badge-engineered it's just French-owned: Renault N'cest-ce pas? (That's French for isn't it so!)

Renault's Master is available as either a long wheel-base (LWB) van or a cab chassis. The van is 6.2m (20ft 4in) long and uses front wheel drive to maximise the interior space in the rear. That also means it sits quite low on the road.

There are two different models in the Renault Master cab chassis range: the Master Single Cab and the Master Platform. The latter is used for motorhome conversions because it's also front wheel drive and has a much lower chassis height.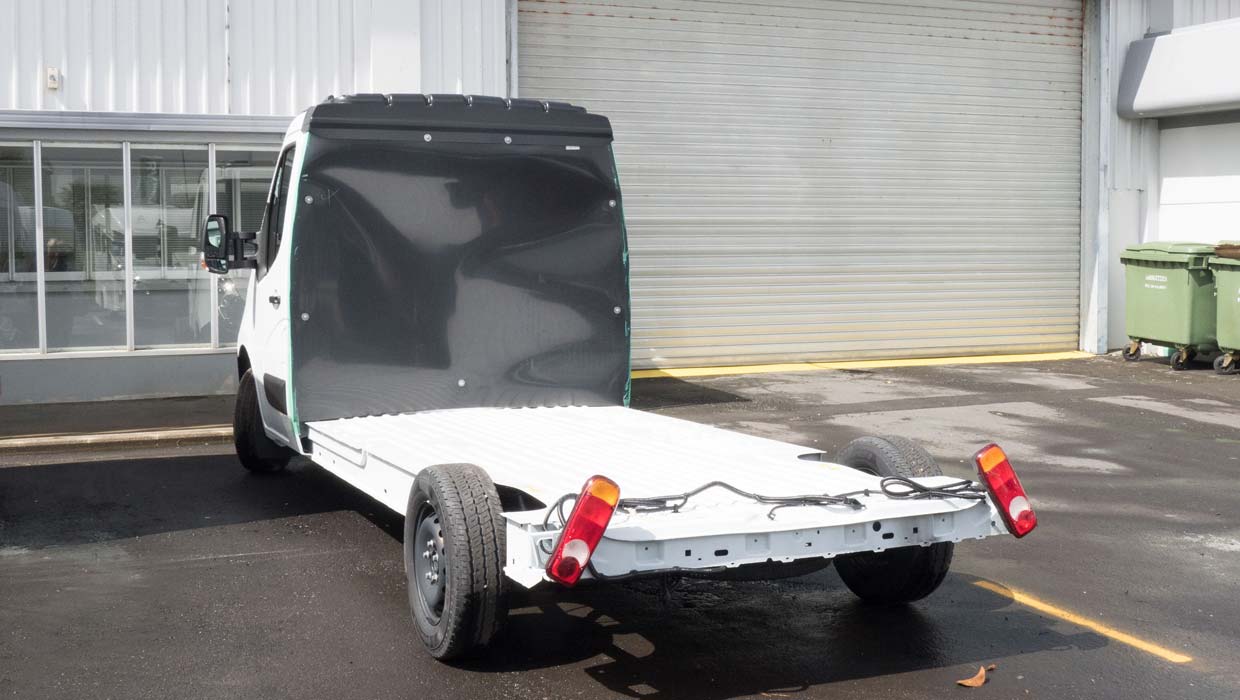 THE POWER BEHIND THE RENAULT
Like many European-built motorhomes, the Renault Master has a relatively small engine, a 2.3L turbodiesel. It delivers a maximum of 110kW@3500rpm and a generous 350Nm@ 1500rpm and so it powers the vehicle along well enough, especially in a lightweight van such as the KEA Foxtrot.

The engine is bolted to a six-speed AMT gearbox which for the most part changes gears up and down when required. Renault's AMT gear shift is a different configuration to the ones most of us are used to, such as the Fiat Ducato, but it's still quite user-friendly.

Most of the driver controls and instrumentation are where you might expect them to be and the handbrake is on the left hand side of the driver's seat. There are water bottle holders in the centre of the dashboard and the cab doors. The radio is a standard AM/FM unit with a CD player. For getting to and from the rear of the motorhome, there's a reasonable bit of space between the seats.

Sitting behind the steering wheel gives a good view of the road ahead. All the controls and instrumentation are where they should be and the external mirrors are well sized to give a clear rear view. Being a Euro truck the indicators are on the left and the wipers on the right. Both cab seats swivel around quite easily.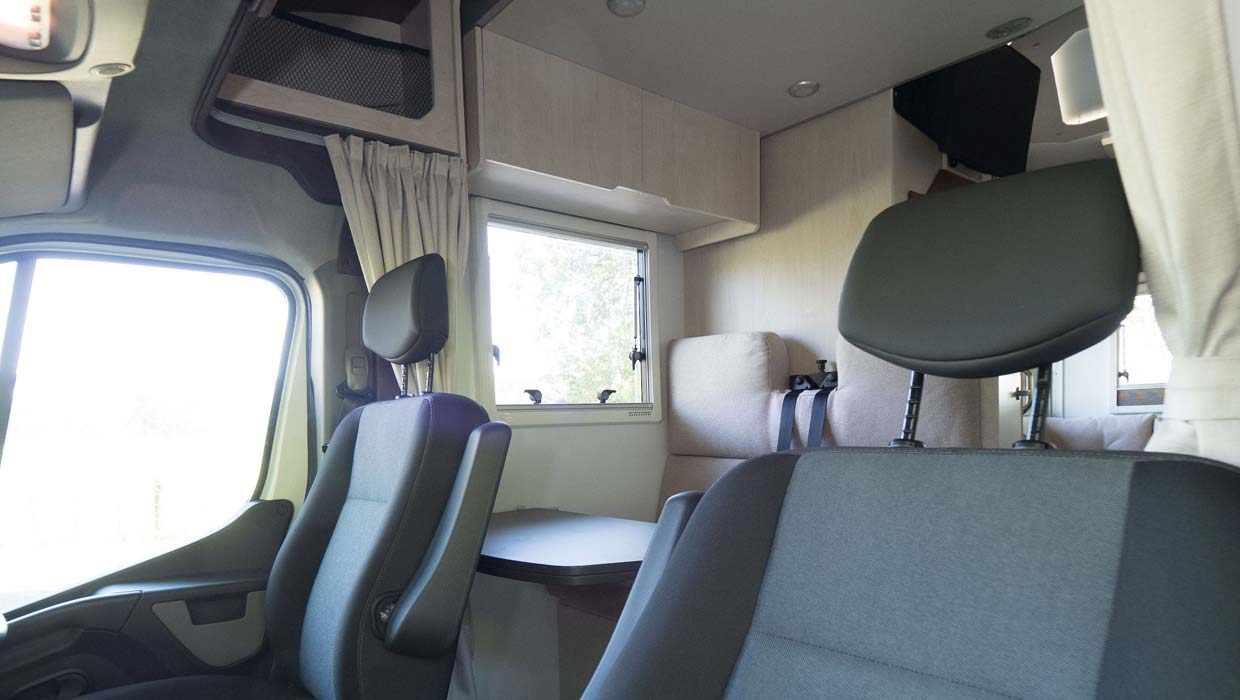 TRY IT FOR YOURSELF
There's nothing like a test drive, so if you are considering a motorhome with Renault Master motive power, then ask the RVSC team s'il vous plait for an opportunity to get behind the wheel and see what the Renault can deliver.

Tres bon!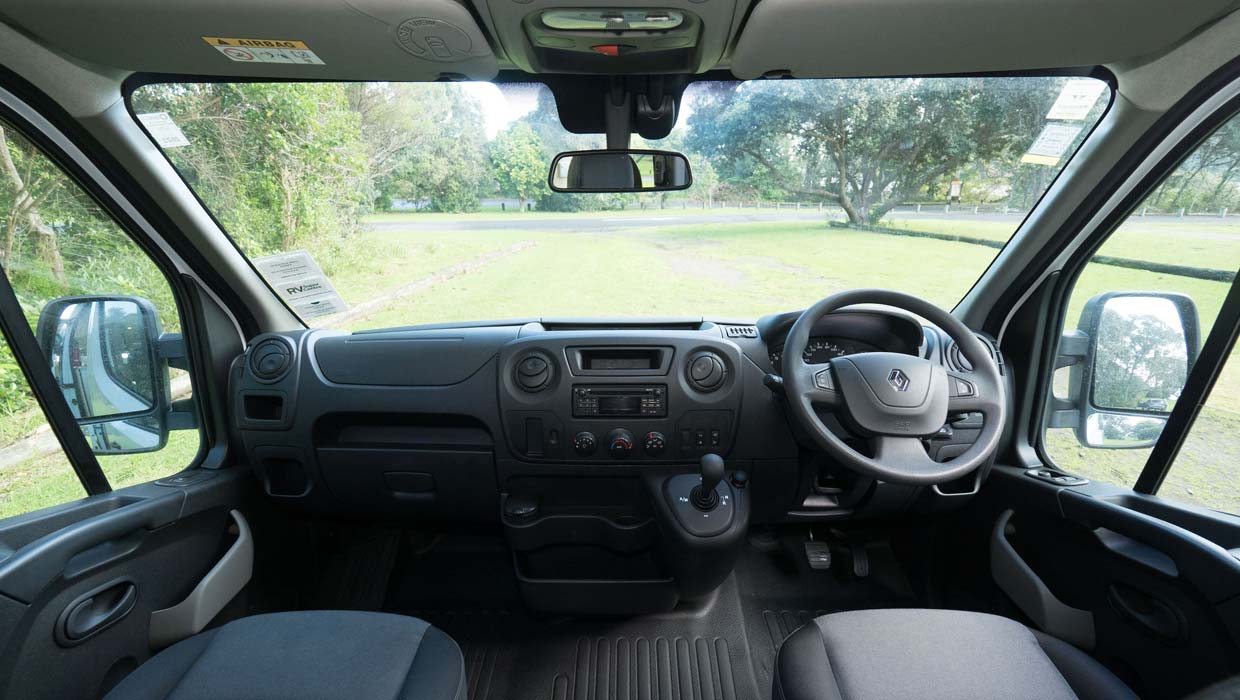 ---
Leave a comment