Motorhome review: Roller Team 685 Zefiro
Author: Peta Stavelli Date Posted: 20 November 2019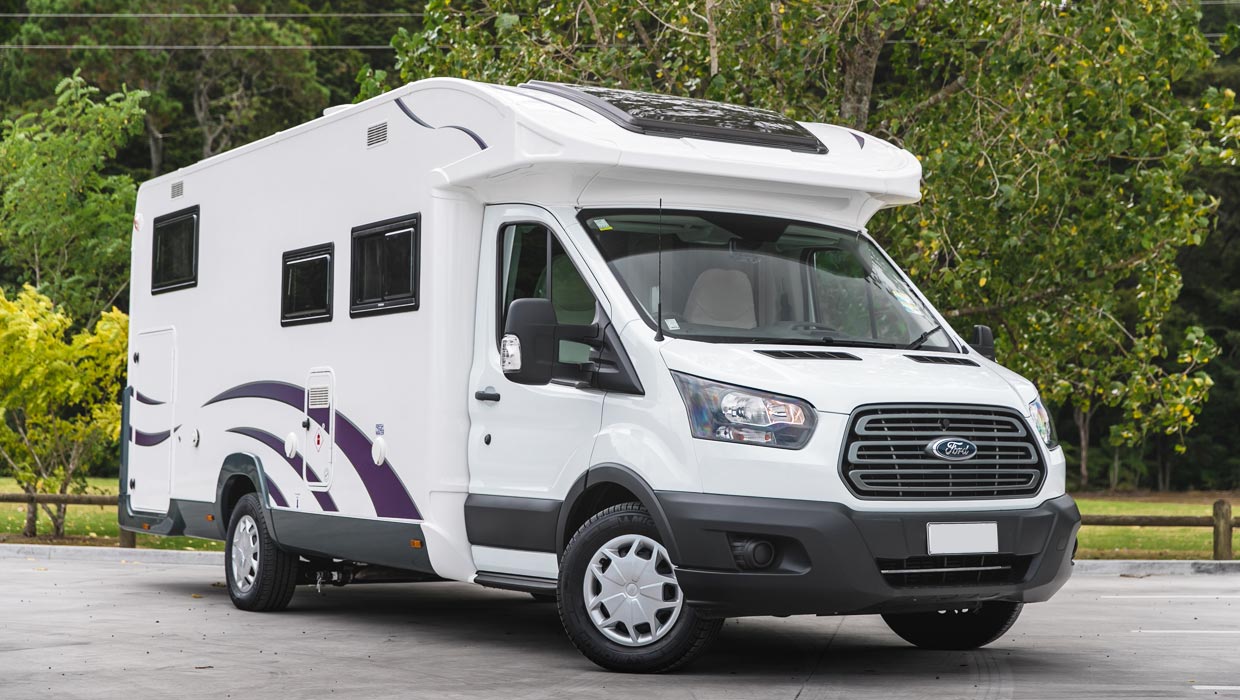 When it comes to choosing a motorhome, first impressions count: these are the things you will live with – for better or worse – when you are on the road.

Sleek with practical Italian style inside and out, the Zefiro impresses as a stylishy laid-out vehicle with skylights directing light into living spaces designed for entertaining. But there's another very important first impression – this late-model vehicle retails for under $110,000 and offers enormous bang for buck. Buying secondhand makes a lot of sense when you consider the price and the level of sophistication you can get for your money.

Roller Team is part of the Trigano Group, one of the largest manufacturers of recreational vehicles worldwide. The headquarters are located in Tuscany, Italy, which may give you a hint of what sets these vehicles apart from many others in this price range.

Base vehicle for the 685 Zefiro
The Zefiro is built on a Ford Transit base. These days, when the majority of vehicles are built on a Fiat, this anomaly is no bad thing. Ford Transit conversions have long been on best-seller lists across the USA – the birthplace of RV travel – so this is a tried-and-true base vehicle. Initial problems with the reversed indicator/windscreen wipers may have confused my fellow road users given the cloudless day of my road test, but I soon got the hang of it. Ditto the dual hemisphere speedometer which displays both kph and mph.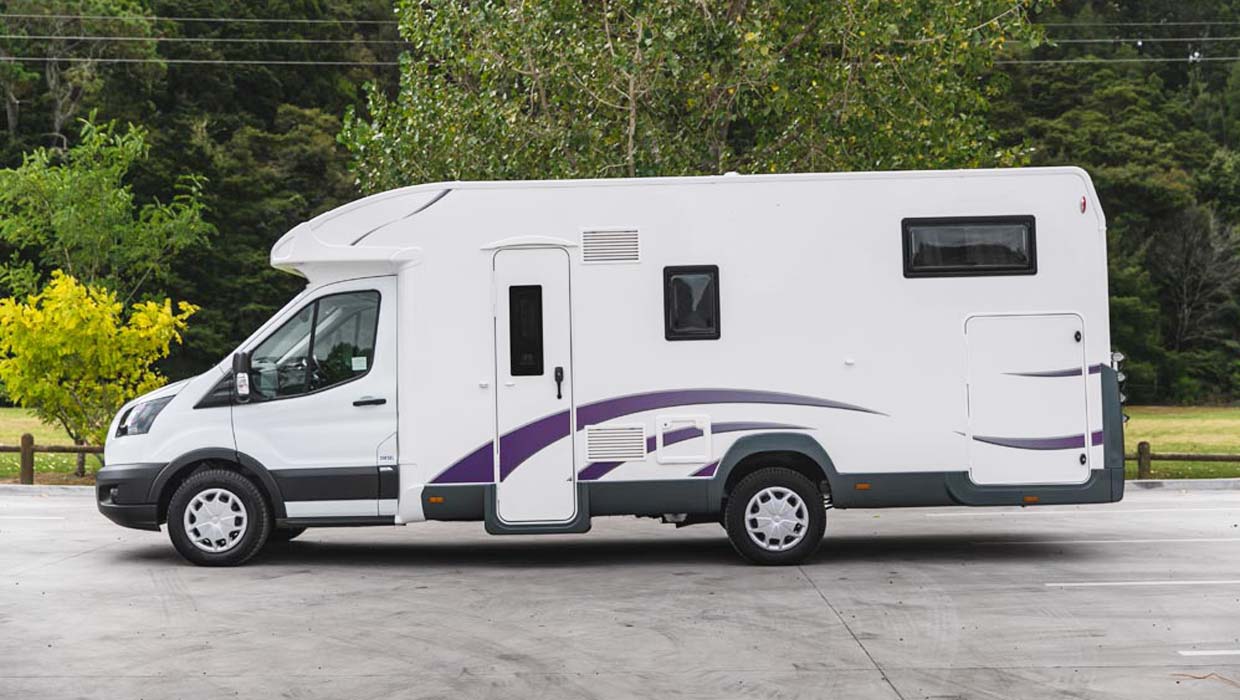 On-road performance
The Roller Team 685 is a 2.0L six-speed auto diesel with plenty of get up and go; it's easy to drive, powerful and responsive so it will suit both city and open road driving. And if you get into a tricky dead-end with a tiny turnaround (as I did) the 7.45m vehicle turns with ease, utilising just the rear-view camera and a nervous road worker in a flouro overall.

The large rear-view mirrors offer exceptional visibility when on the motorway. The cab is simple, yet stylish with air-conditioning and all the extras you would expect including an MP3 and both passenger and driver airbags. And the seats are ergonomically-designed for distance driving comfort.

Innovations in the bed and bath
Some of the best RV features are hidden. Such is the case with the drop-down bed discreetly tucked overhead behind the driver's cab. The advantage of this bed is it can remain made up and used in two easy-access positions for two extra guests. Owners may choose to use the rear twin beds for themselves or for guests. The grandkids would love these beds which also convert to a generous queen. And this hidden rear suite offers sensible steps and plenty of storage, including a wardrobe. The rear bedroom also combines the separate shower on one side and toilet with hand-basin on the other, so it can be a true ensuite hideaway for an owner-driver when desired. Brilliant.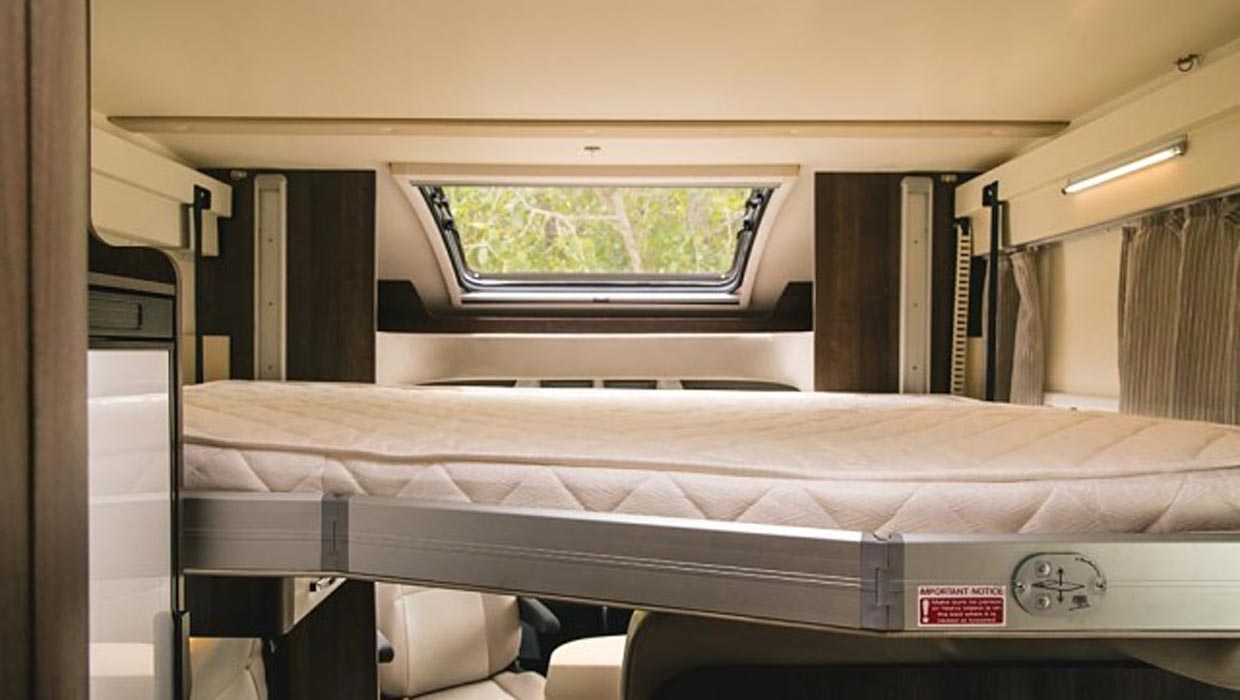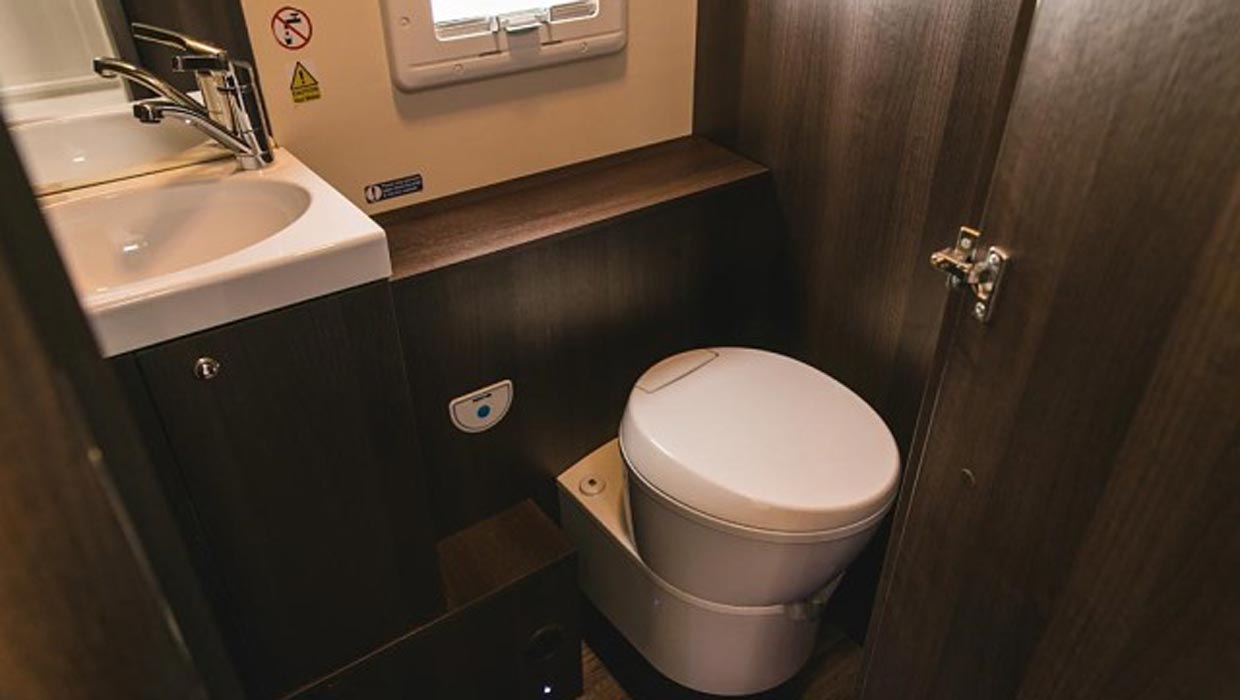 Cooking in the kitchen
The L-shaped kitchen is compact, sitting conveniently behind the cafe-style table. It comprises a three-burner gas hob with under-bench oven. The round sink with single faucet is an attractive addition and the glass cover over the burners adds welcome preparation space. The three-way fridge-freezer is close by – mere steps across the passageway. Storage is well-considered throughout. Overall, this is a sociable one-person kitchen where the cook du jour will not be isolated from guests at the adjacent dining table.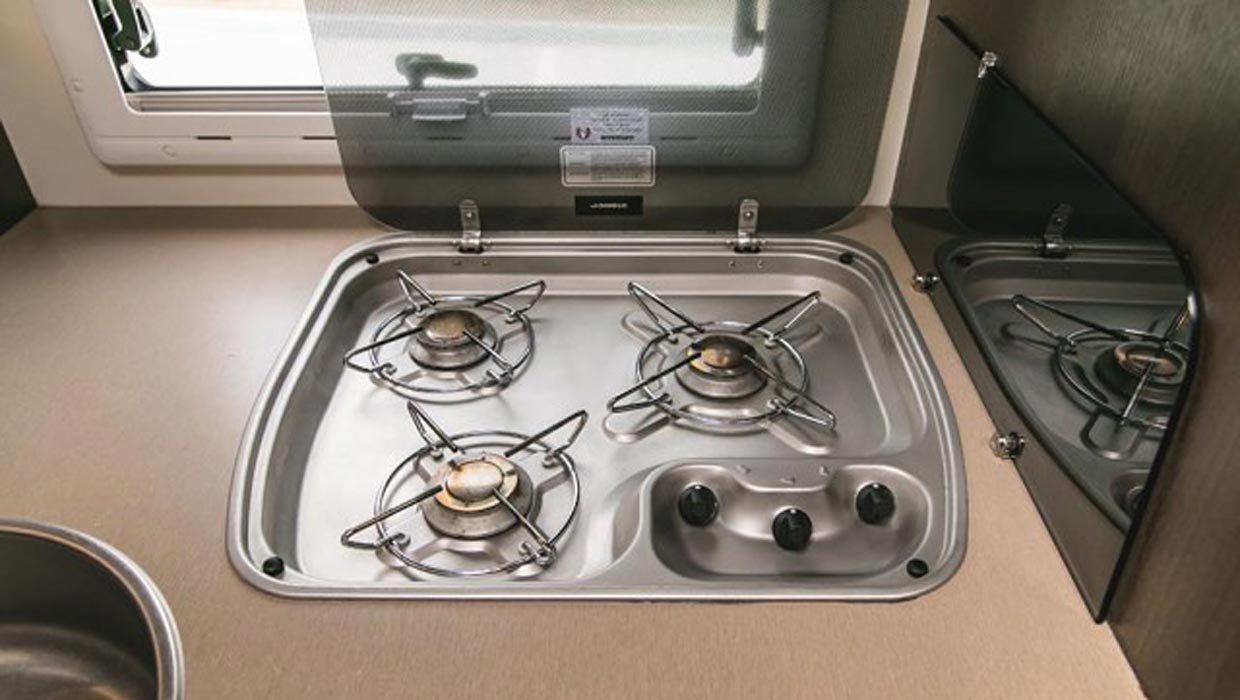 Layout Features of the 685 Zefiro
The cafe-style table could easily seat five with the addition of the swivelling front seats. There are two passenger seat belts and younger travellers or work-from-homers can use the table while the vehicle is in motion. Storage throughout is a key feature. Especially welcome is the large rear locker which can be accessed from under the rear twin beds, as well as from the outside.

Additional features include a four-tier bike rack and peace-of-mind water capacity with 100L each of fresh and grey. The gas bottle locker is designed for two bottles.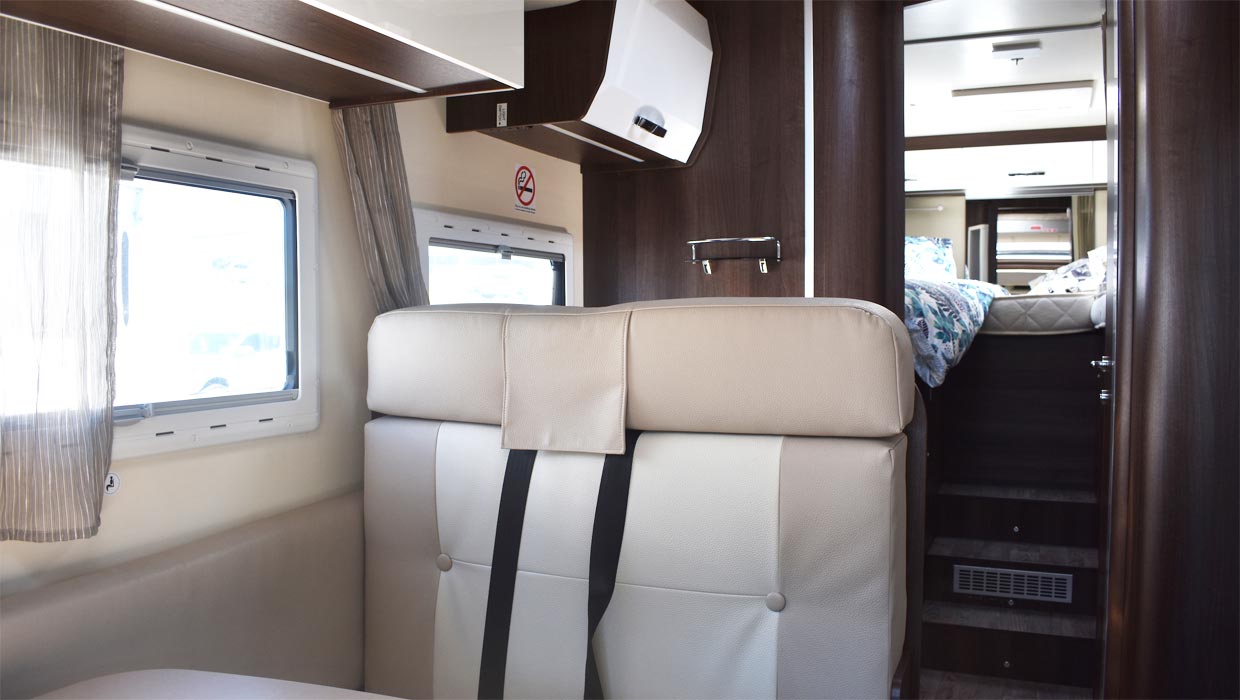 The bottom line
I like plenty of bench space when cooking, so I would consider utilising the dining table or create an outdoor kitchen with barbecue to be used in suitable weather.

Used vehicles sold by RV Super Centre are mostly late-model ex-rental vehicles which have been maintained and refurbished to a high standard. They come with a 12-month warranty offering peace of mind and the backing of a reputable company-like parent company, thl.

For more information on this and other vehicles or accessories, have a look at some of the vehicles available right now. On the RV Super Centre website you'll find plenty of tests, blogs, images and video-presentations. Or phone 0800 52 00 55 to speak to an RV expert. RV Super Centre's Good Guides are happy to assist.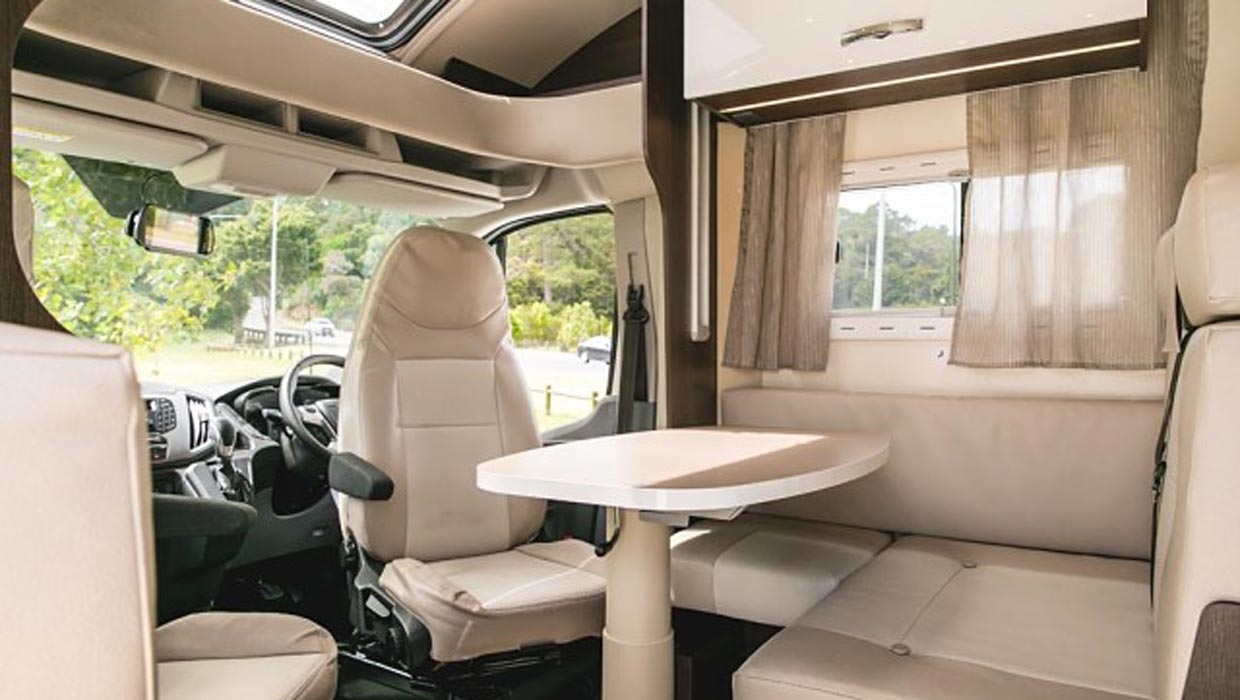 2018 ROLLER TEAM ZEFIRO 685
Specifications
Beds: 4
Base vehicle: Ford Transit
Engine: 2.0L
External length: 7.45m
External height: 2.95m
External width: 2.35m
Fresh water: 100L
Grey water: 100L
Cooking: Gas oven, three-burner gas hobs
Fridge: Three-way fridge/freezer
Bathroom: Separate shower and toilet


View available Zefiro 685 models here.

---
Leave a comment