Roller Team Zefiro 690 : Large enough for the whole family
Date Posted: 30 April 2019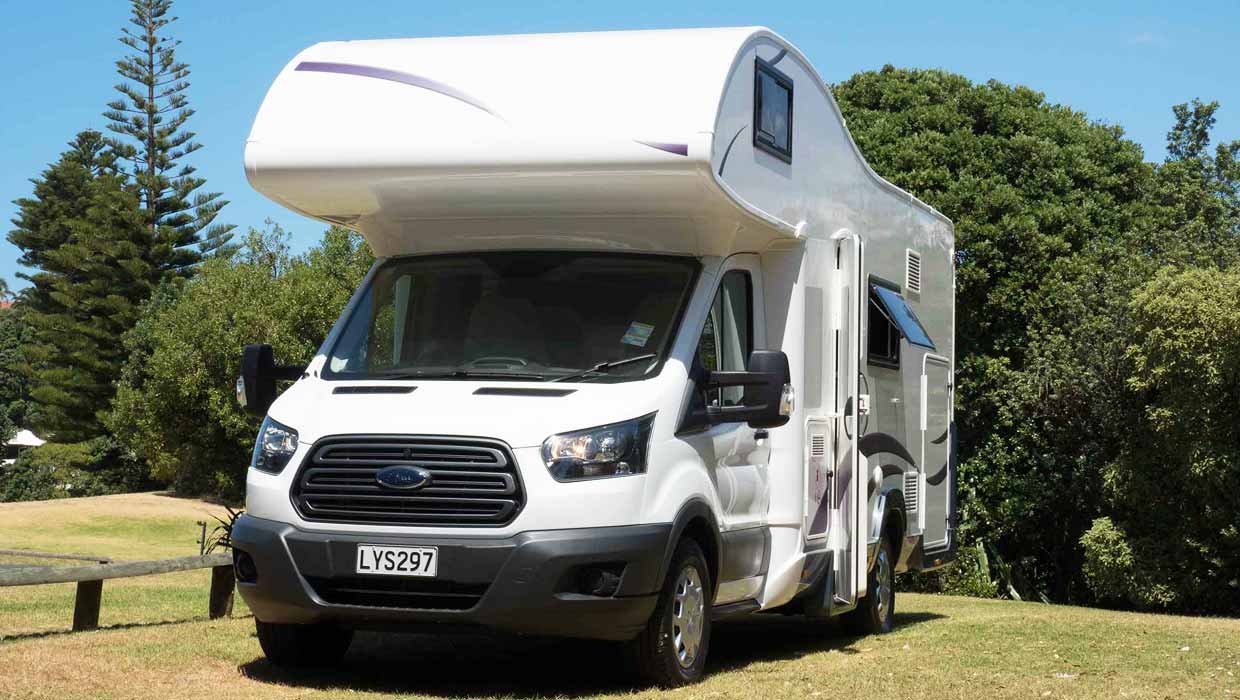 The exotically-named Roller Team Zefiro 690 is a six-berth, refurbished motorhome, which was previously part of the Just Go rental fleet in Britain. Until a few years ago, most motorhome rental companies kept vehicles on their fleet for up to five years before selling them to the retail market. These days, many companies, such as Let's Go - a THL subsidiary - keep them for barely a year before moving them on. This Zefiro, for example, has less than 18,000km on the odometer – it's barely run in!
MOTORHOME LAYOUT
The Zefiro 690 has a contemporary body shape with its Hartal Europoean-style door and the Dometic double-glazed acrylic windows. The 690 has a very large 'garage' at the rear, which is quite unusual for a rental vehicle. With doors on both sides, it is large enough to hold a considerable amount of camping gear plus other items such as pushbikes or golf clubs. However, you will not need to store your pushbikes in the storage area because the 690 also comes with a Fiamma bike rack on the rear wall. There's no shortage of beds to choose from in this motorhome.

The six-berth Zefiro has a Luton peak bed up front and the four-person dinette behind the driver's converts into a bed as well. The luton bed, at 2.09m x 1.6m (6ft 10in x 5ft 3in), is quite wide but still requires a ladder to clamber into. Windows on either side give a good cross flow of ventilation and the adjacent wardrobe and overhead locker provides a bit of shelf space on both sides. When not needed, the bed can be lifted out of the way without much of a problem.

Below the luton, the dinette can be made up into a bed that measures 1.86m x 1.25m – good for the children or grandchildren if they don't want a high bed. The kitchen bench on the nearside wall faces a shower/toilet cubicle on the opposite side. Instead of the U-shaped lounge common to rental vehicles, this motorhome has the aforementioned rear garage with a transverse bed above it, which requires a ladder for access. the bed measures 2.15m x 1.28m (7ft x 4ft 2in) and there's just enough head room to sit up in bed. Although the space does look a bit confined, there are two windows and a roof hatch to provide ventilation. A row of overhead lockers across the rear wall provides a good storage area and the bedhead end even has a handy shelf complete with reading lights.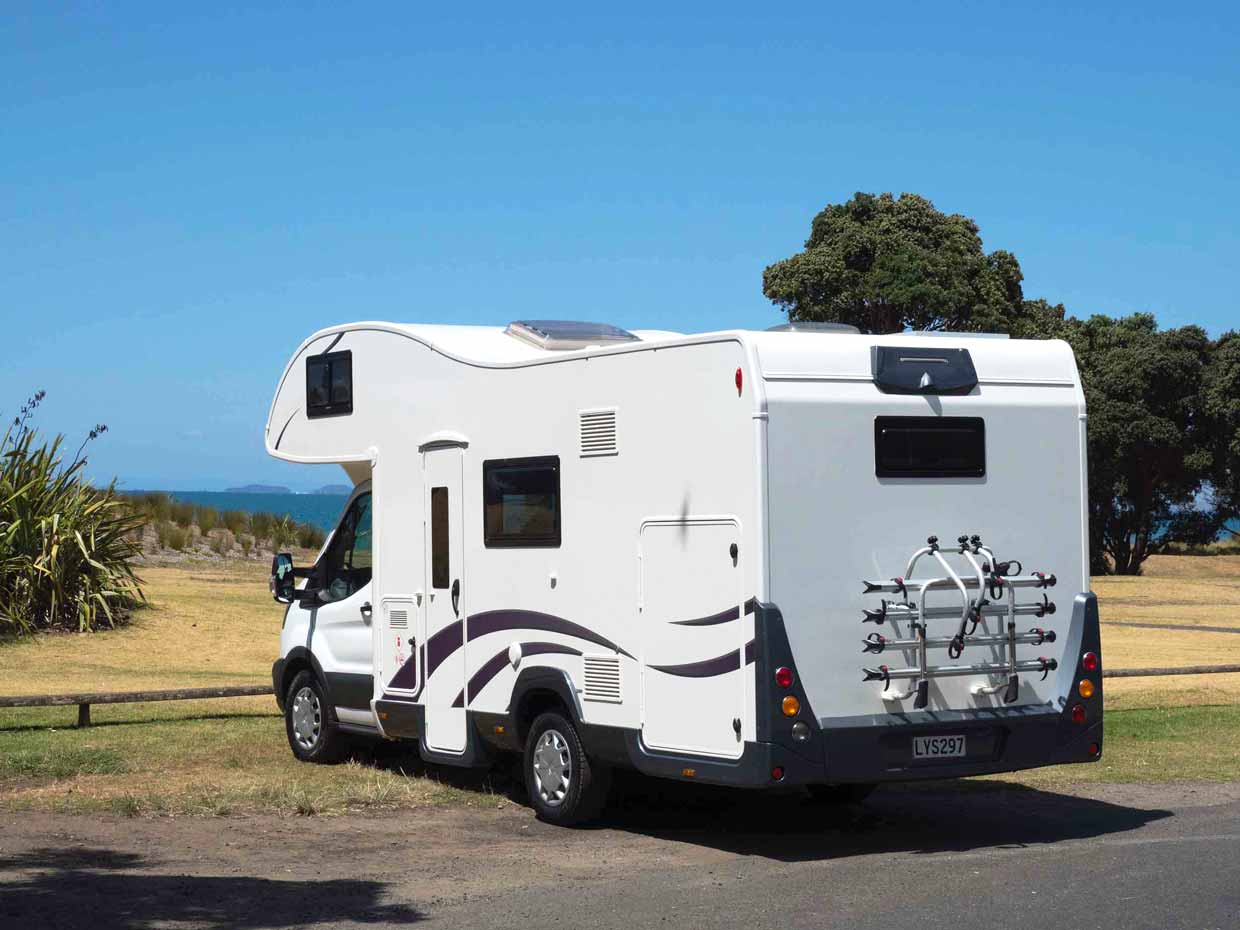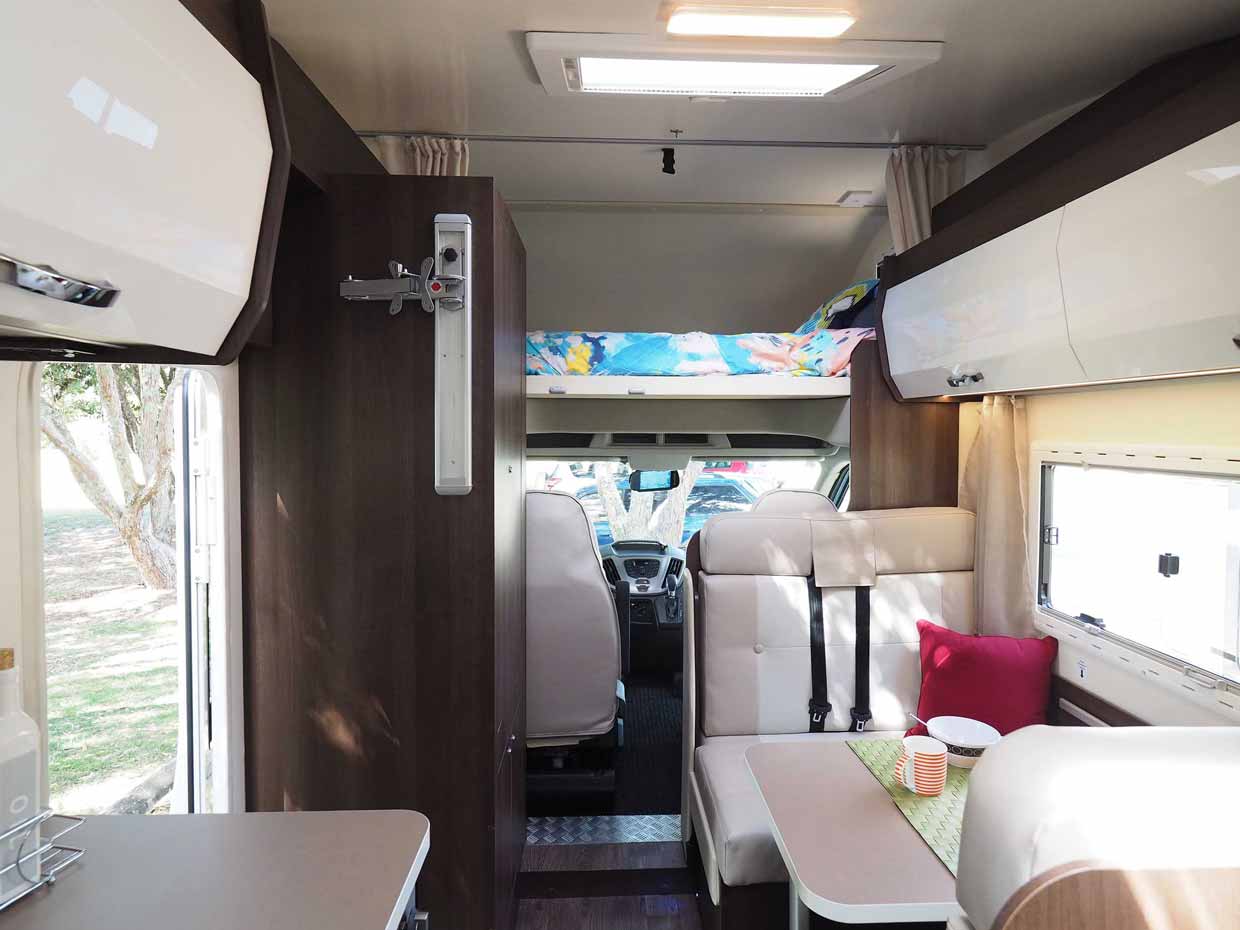 FORD TRANSIT DUCATO BASE VEHICLE
The 6.99m (22ft 11in) fibreglass composite Zefiro sits on a Ford Transit base vehicle. The 2 litre, 125kW turbo-diesel engine is a willing performer, especially in tandem with the fully automatic six-speed gearbox. The only bugbear is the speedo, which has markings for both miles per hour and km per hour, though the km per hour are very small and difficult to read.
KITCHEN
It might appear small but the bench area is larger than some European motorhome kitchens I have seen. Fitted into the top is a Dometic combo three-burner hob and stainless steel sink. Despite there being a Thetford Duplex grill/oven under the bench top, there is still space for a couple of cupboards and floor lockers.

A bonus in this family orientated motorhome is the Thetford 141 litre fridge that sits between the kitchen bench and the rear bed. It's at a fairly user friendly height and includes a freezer drawer compartment at the bottom. Occupying the air space above the fridge is a cupboard which is quite high but easily reached from the bed.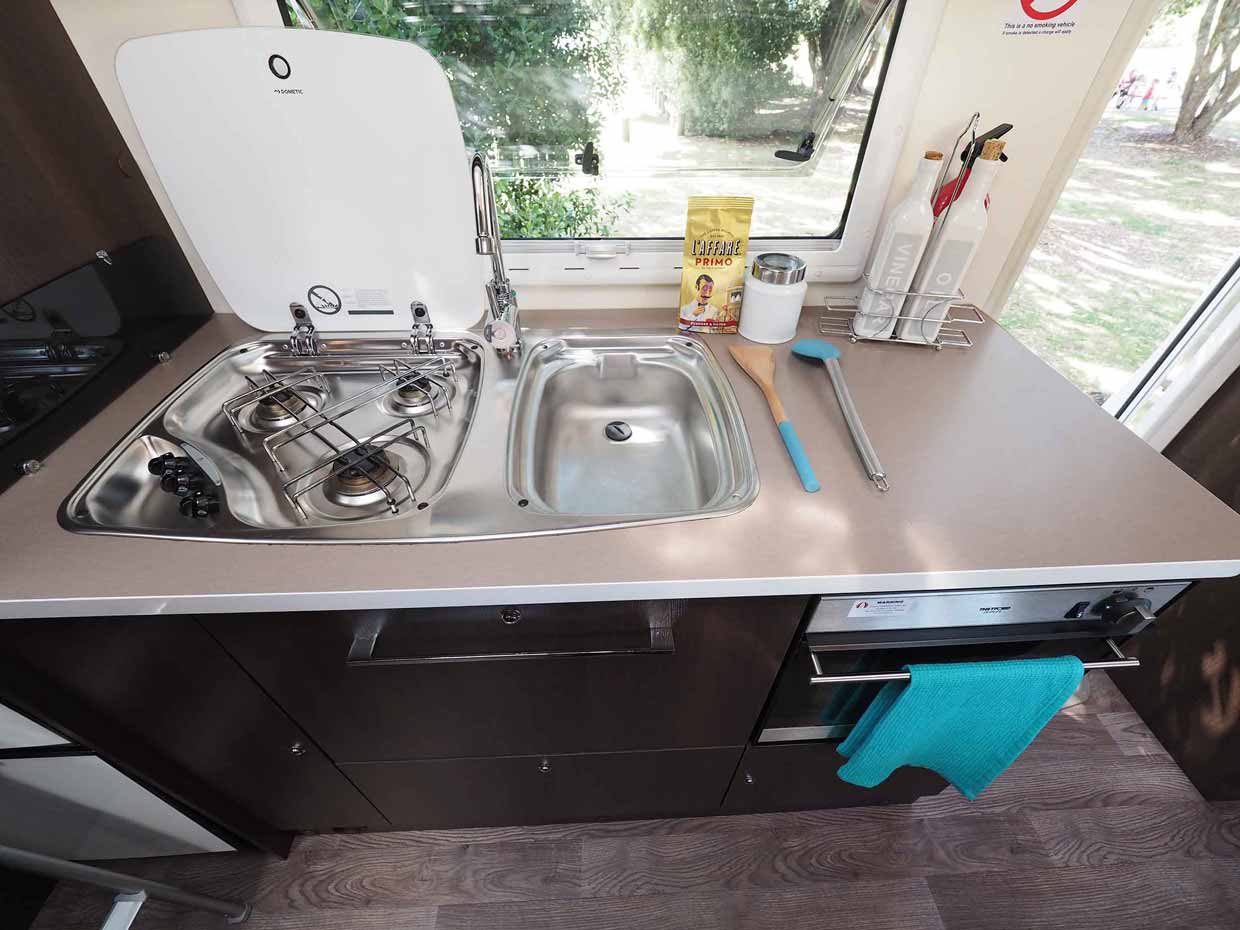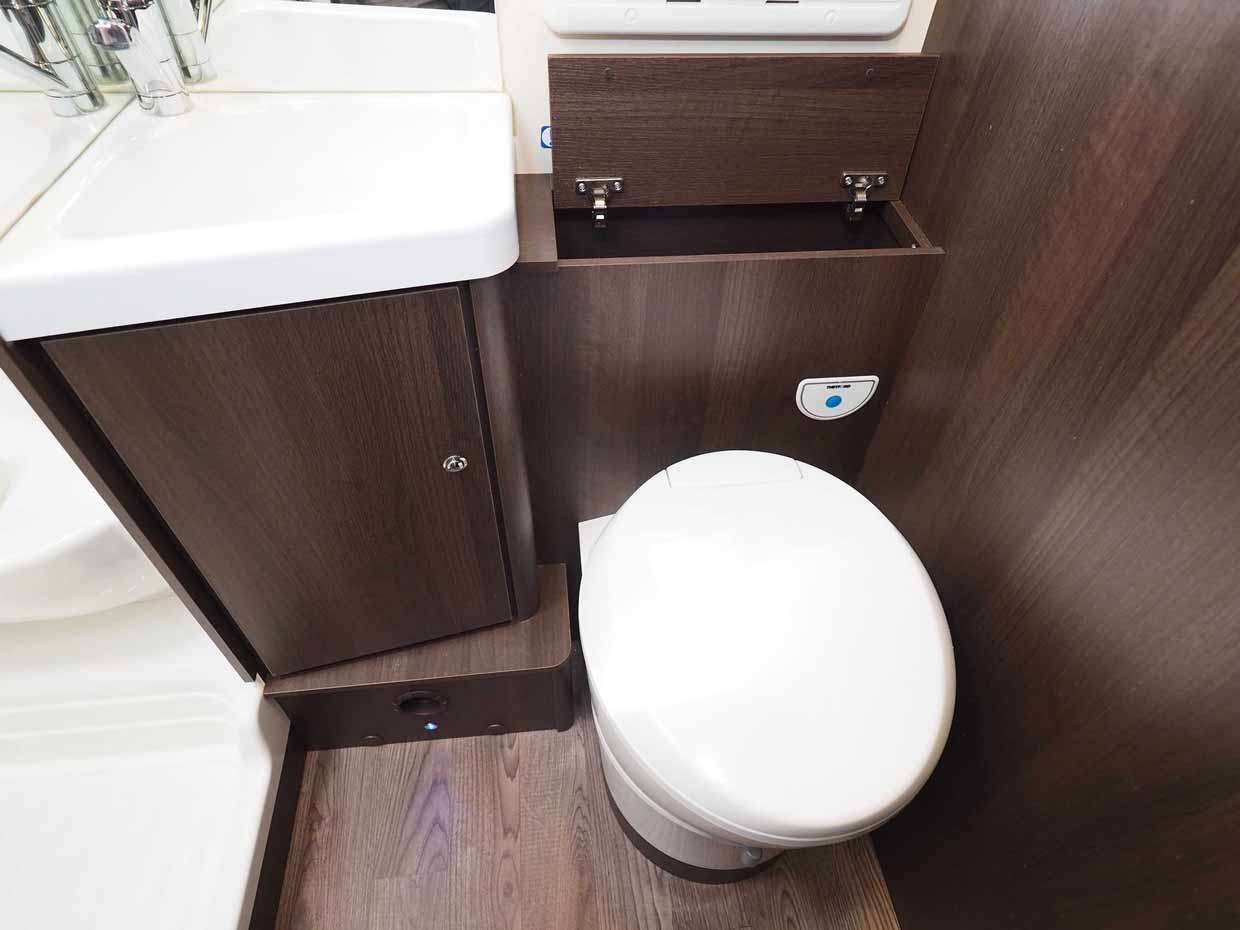 BATHROOM
There is a surprising amount of room in the Zefiro's bathroom. It comes with a Thetford cassette toilet tucked into the rear corner, a vanity cabinet with decent sized wash basin and a separate shower cubicle, all with room to move. Other features include window ventilation, cupboards, the floor level blue night lights, and the ducted heater vent.
THE BOTTOM LINE
Even though this Zefiro has served some time in a rental fleet, it shows few signs of use. It has six berths which will suit small family buyers or grandparents who are considering taking their grandchildren along occasionally. Certainly, the Ford Transit moves the motorhome along well enough and it has all the features for a comfortable life on the road.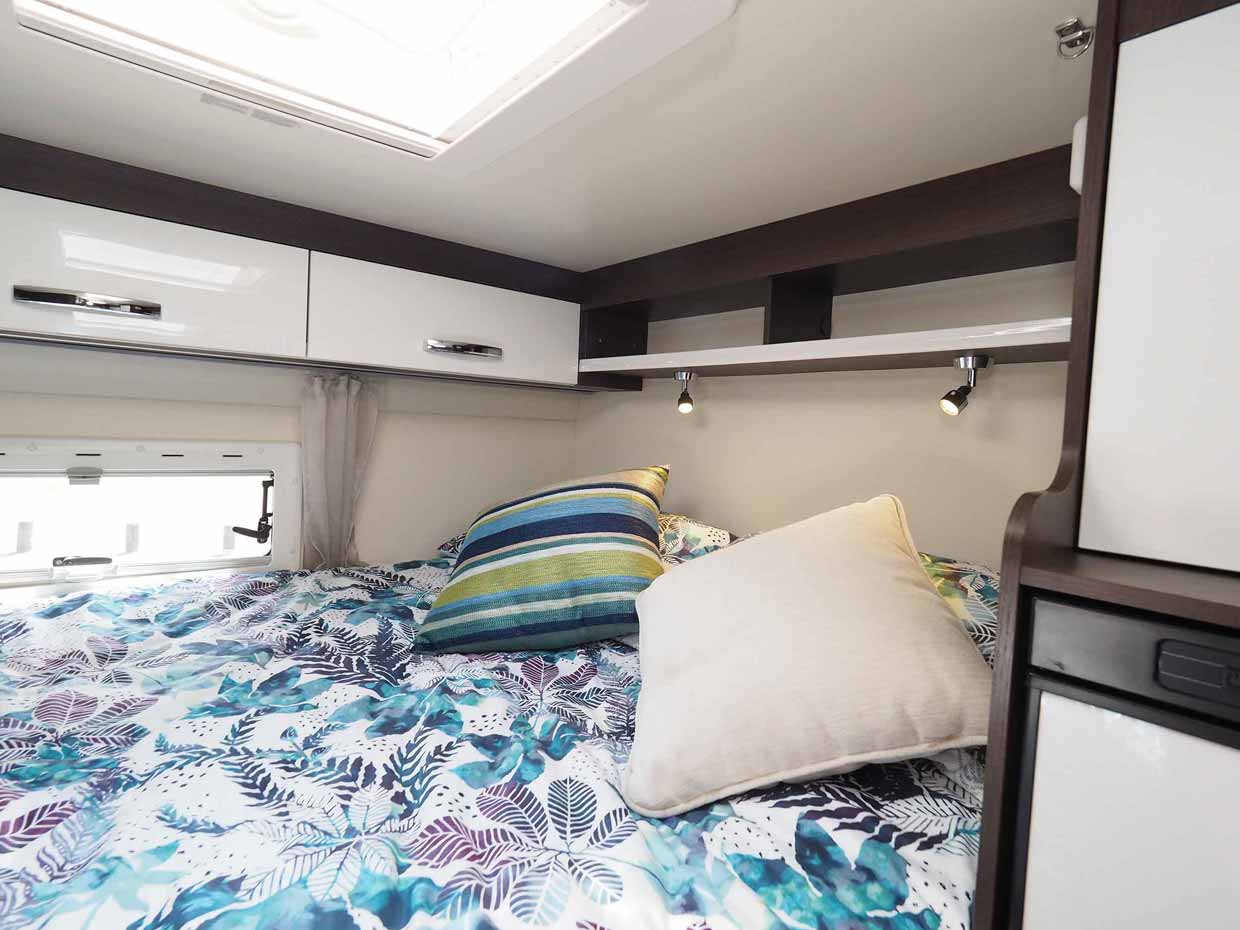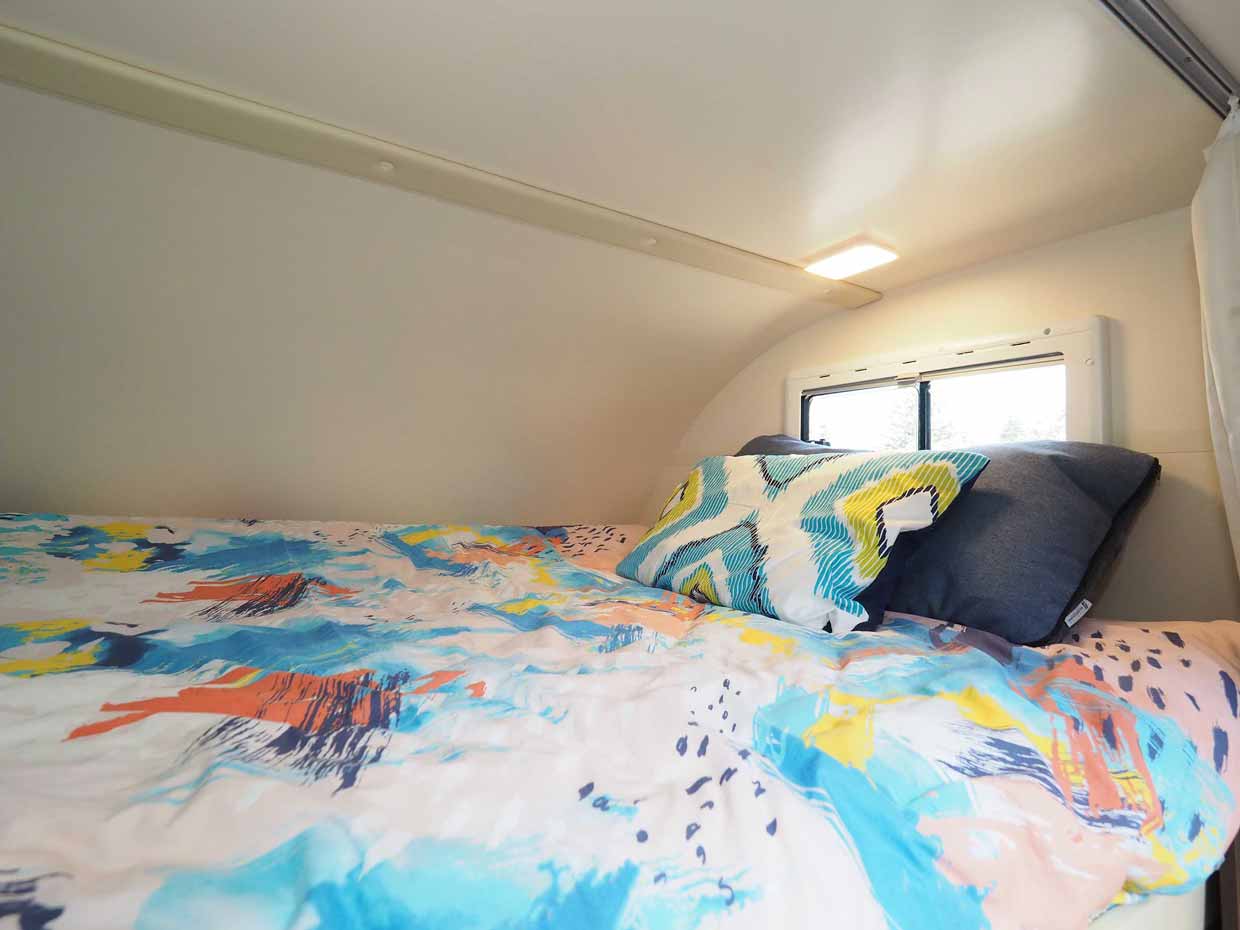 ROLLER TEAM ZEFIRO 690 SPECIFICATIONS
Beds: 6
Base vehicle: Ford Transit
Engine: 2.0 litre turbo diesel
Cooking: Dometic three-burner
Fridge: Thetford 141 litre
Bathroom: Thetford cassette toilet and separate shower cubicle
---
Leave a comment