Our 10 favourite things about the motorhome lifestyle
Date Posted: 28 November 2018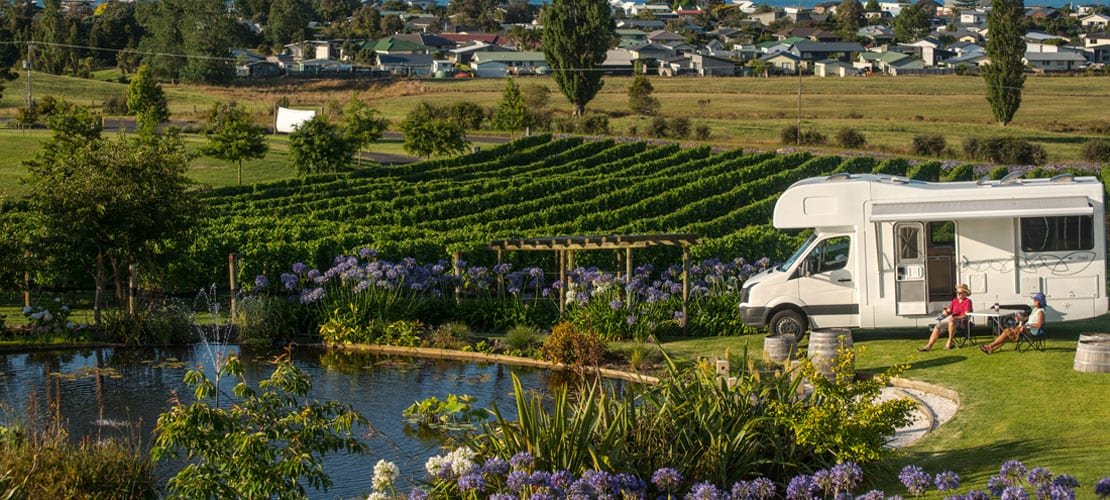 Whether you're a weekend warrior looking to make short trips from your home base or you're ready for the big drive from the top of the of the north island to bottom of the south island or visa versa, travelling in a motorhome is a fantastic way to see our great country. There are a million reasons why this style of travelling is a winner, but here are our top 10.
1. FREEDOM
With your own motorhome, you are truly your own travel guide on your own terms. While you may have time limits for each journey, your itinerary is never set in stone. Like a particular beach campsite? Stay a few more days. Feel the need for waterfalls and inland exploring? Take a detour from the coast. The choice is completely yours.
2. NO ACCOMMODATION REQUIRED
One of the best parts about motorhome travelling is that because your bed is just in the back, there's no need to spend hours and hours on websites or at the travel agent to secure accommodation. Sure, you may need to book ahead for some camp grounds in peak times but, for the most part, particularly when you're freedom camping, you simply pull up at your site.
3. ALL THE MOD CONS
Can't live without the conveniences of home? You don't have to. Modern motorhomes are equipped with double beds, living areas, kitchenettes, televisions and in some, washing machines. So you can literally take your home with you as you explore all New Zealand has to offer.
4. COST EFFICIENT
Your initial motorhome purchase is a big one but, having made it, your travel costs can be as minimal as you like. Free camping spots, doc campgrounds and self-sufficiency through solar panels, a power management and storage system can help your wallet. You can keep your food budget down by stocking up on canned and packet goods when on special before you leave and visiting farmers' markets while on the road. And, let's be honest, nothing beats al fresco cooking and dining!
5. STRESS-FREE VISITING
Thinking of paying a visit to friends in the country or family by the coast, but you're always put off by having to sleep on that uncomfortable couch in the lounge? Problem solved. With your motorhome you can park in the driveway and pretty much 'camp out' for the duration of your stay. It means you still get quality time with your loved ones, but you don't feel as though you're impinging on anyone's space.
6. PACK IN ADVANCE
Deciding what to take on holiday can be a long and drawn-out process. The advantage of a motorhome is that you can be prepared in advance so all you have to do is top up with fuel and take off! Motorhomes have plenty of storage both in overhead drawers, around the kitchenette and under the bed! So you can pack non-perishable food, chairs, bedding, fishing rods and all manner of camping accessories. And then there's your wardrobe: you rarely need to dress up (dress, heals & lipstick!) when on the road so create a travelling wardrobe including all weather gear which stays within your motorhome.
7. QUALITY FAMILY TIME
Everyone is so glued to their digital devices these days, but motorhoming allows you to get away from the stresses and diversions of daily life, and visit sites of great history, beauty and fun - and spend quality time together making some amazing memories. And being on the road often means travelling to remote locations with poor reception - see you later, Facebook! Board game, anyone?
8. KEEP ACTIVE
Travelling in a motorhome allows you to see so many sights and visit incredibly diverse parts of the country, from outback towns to rainforests and gorgeous coastal drives. Our national parks have incredible trails to wander and many towns have great bike paths to explore if you are travelling with your wheels. Fresh air, beautiful scenery and regular exercise is great for the mind, body and spirit!
9. MEET LIKE-MINDED PEOPLE
The travelling RV community is like no other - people love to tell tales of their travels and learn from others who have travelled a different way or stayed at a different spot. People are friendly, welcoming and eager to share their experiences - whether that's a must-stay campsite, a cheap place for fuel, or a neat storage trick they have designed in their motorhome.
10. TAKE FIDO ON TOUR
Feel guilty about leaving your pet behind? Then don't! Animals can easily adapt to your motorhome lifestyle and will be much happier on the road with you than in a kennel. There are many camping spots, and increasingly campgrounds, which allow you to take your dog.
---
Leave a comment