Choosing the right motorhome 101
Author: Cathy Anderson Date Posted: 22 June 2018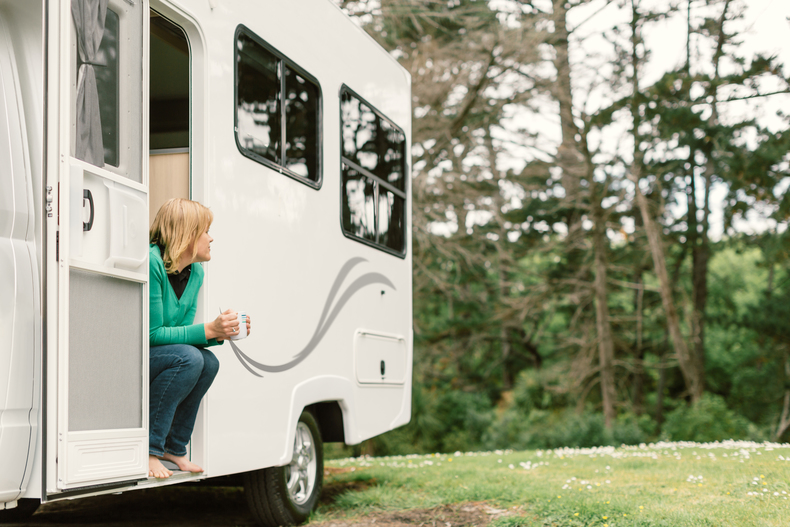 While there are many and varied factors to consider when buying a motorhome, the size and type of RV you choose can simply come down to how you will use it - and how long you plan to use it for. Smaller models can trump their larger siblings in a variety of ways, including fuel consumption, ease of driving and parkability, while bigger units offer more luxury, room to groove and capacity for extended touring. We compare shorter trips with longer voyages, to distil some of the pros and cons of different sized vehicles and what might be best for you.
The weekender
If you're a weekend warrior taking a few days out of the rat race, or someone who simply prefers shorter trips to longer adventures, a campervan can be ideal. Campervans are two-person units based on vehicles such as the Fiat Ducato or Mercedes Sprinter. They are more lightweight, easy to drive and don't require you to stop at fuel stations every ten minutes to fill up.
They offer ingenious ways to squeeze in as many conveniences as possible. Inside you'll find a fridge and kitchenette, seating that converts to a bed or a permanent sleeping setup, clever storage options and a neat layout. Smaller RVs are not designed to take everything on a holiday with you, and in that vein they allow the freedom to enjoy a very different lifestyle while on the road. They are also very practical, and compact enough to be used as a vehicle for active families when not on holiday. They don't offer an enclosed indoor toilet and shower, but they can come with external bathroom setup that's easy to erect and use.
Pros:
Easy to drive and park
Light on your wallet at the fuel pump
You can use it as regular transportation day-to-day
Smaller initial financial outlay
Cons:
Limited interior space
Making up the bed each night
Not as many creature comforts
The extended tourer
Being on the road for a longer period of time is an exciting prospect. Work and day-to-day responsibilities are behind you, you've got a map in your hand and the wind in your face and life's good. Being away from home for more than a week or two means that you need to be completely comfortable with your surroundings, and organised. There's no nipping back home for a few days. Motorhomes designated as four-berth or six-berth are built on larger turbo diesels base vehicles such as Mercedes Sprinter and Volkswagen Crafter models. They are more powerful and the most obvious advantage is interior space. These units have beds that don't need to be folded up during the day and offer a sizeable kitchen, lounge area and most of the time an internal shower and toilet. This makes it a true home away from home as you aren't sacrificing any of the facilities you have come to know and love - like a flushing toilet, television, microwave/kitchen, storage and a big bed. Designers of bigger motorhomes can create things that pull-out, lift-up, slide out and hide-away, so your living space feels roomy and comfortable.
If you are travelling with friends or family, a bigger unit offers additional sleeping spaces, including a bunk over the cab or a double bed above the dining room (which also converts to a bed!).
Pros:
Bigger interior layout
Internal shower and toilet
Oodles of storage space
Home comforts
Cons:
Heavier on fuel consumption
Some areas, roads or tracks may be off limits to due the size
Bigger initial outlay
---
Leave a comment