Power to the people - Powertech Generator
Author: Malcolm Street Date Posted: 10 December 2018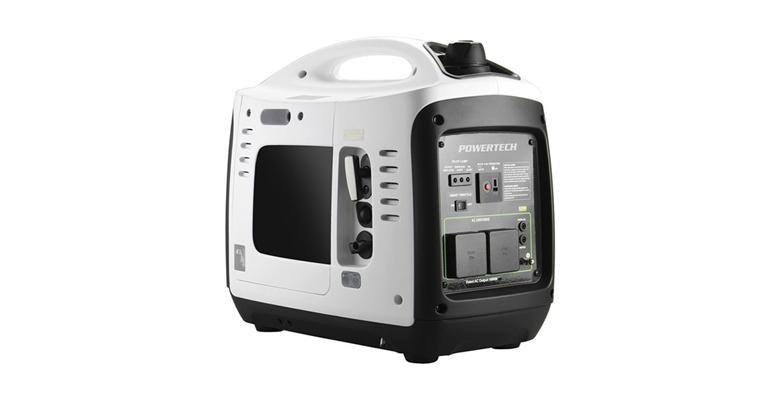 With the ever-increasing use of high output 12V batteries and solid state circuitry, not to mention power-hungry appliances, inverters and generators have become very popular with RVers. Power inverters, which convert 12V direct current (DC) to 230V alternating current (AC), are not a new technology in New Zealand (NZ) and Australia, neither are generators, which utilise a fuel source to power a motor attached to an alternator that produces electricity. Both are reasonably common in the RV world, however, recently their technologies have combined to create 'inverter generators' (confusingly, sometimes called inverters and sometimes called generators!).
Inverter generators are a relatively recent development and while they generally run on a fuel source and output AC current like conventional generators, the current is then converted to DC power, then inverted back to clean AC power that maintains a single phase (pure sine wave). Pure sine wave inverters, like the Powertech 2000W inverter generator, available from RV Super Centres throughout NZ, are the best (and also most expensive) form of inverters. Pure sine wave which matches an AC supply is good for everything and perfect for the varied needs of RVers. Many portable devices which motorhomes carry around, such as laptop computers, use a transformer for charging and, hence, require a pure sine wave inverter.
Inverter ratings start around 150W, which would be useful only for the very basics. A large 2000W unit like the Powertech 2000W would be capable of handling almost anything you could throw at it within your RV. For example, while a phone charger would draw only 50W and a laptop computer 150W, running a microwave when you're off mains power needs 800W and a hairdryer would need a huge 1200W. You never know when you may need extra power reserves so, if anything, I'd advise overestimating your power usage and going for a larger inverter rather than an inadequate one.
New-gen inverter generators tend to pack more electrical punch for their size than conventional generators, as evidenced by the Powertech 2000W which weighs 23kg (empty) and measures 532x 300x461mm. This makes it an ideal choice for RVers who are concerned about adding additional weight to their motorhome. Their smaller size, however, means they generally carry less fuel than a conventional gennie - just 3.7L in the case of the Powertech 2000W. But their advanced technology means inverter generators can adjust their engine speed to match the load at hand, rather than running at a constant, often higher, speed, making more efficient use of the fuel on board.
But the real benefit of the Powertech 2000W over a conventional generator is noise output. Gennies are, traditionally, a pretty noisy energy option and the source of many campsite gripes. Inverter generators, though, are decidedly quieter than their older counterparts, producing an average of 68.5db at full load (about the same level of noise as a conversation). So you won't be making any campground enemies with this one!
The Powertech 2000W Pure Sine Wave 240v Inverter Generator is available from RV Super Centres around New Zealand. For more information, click below.
Powertech 2000W Pure Sine Wave 240V Inverter Generator at a glance
Engine: 106cc, single cylinder, air cooled, 4-stroke petrol
Max Engine Power: 2.2kW @ 4800RPM
Fuel Tank Capacity: 3.7L
Fuel Consumption: 420g/kWH
Running Time: 3.8hrs at full power
Noise: 91dB (61db at 7m under 25% load. 68.5db at 7m under full load*.)
Weight: 23kg (dry)
Dimensions: 532(L) x 300(D) x 461(H)mm
RV PASS MEMBER PRICE: $1340 NZD / NON-MEMBER PRICE: $1490 NZD
Available from RV Super Centres nationwide
---
Leave a comment