What Are the Different Types of Motorhomes?
Author: Malcolm Street Date Posted: 27 June 2019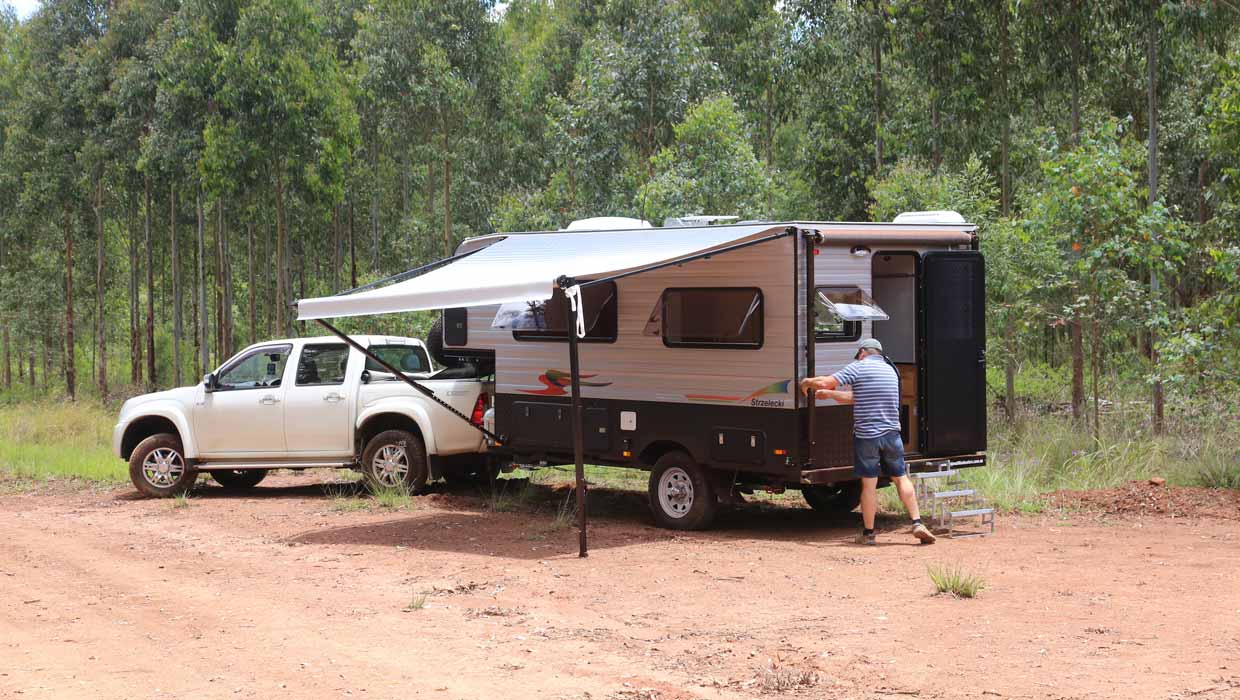 RV vs Motorhome vs Campervan vs Caravan vs 5th wheel - what's the difference?
Anyone reading any number of publications related to motorhomes and caravans will know that there is a considerable amount of jargon used to describe them — and some of it is used in different ways to mean the same thing.

For instance, some people use the term recreational vehicle (RV) as a generic coverall for caravans, motorhomes, fifth wheelers and camper trailers whilst others use it just in reference to motorhomes.

Most people use the term 'caravan' for a trailer that is specially built for staying in. But if you were in the USA, they would be called a travel trailer. Then there are other towed trailers, commonly known as fifth wheelers.

It can be a bit confusing, so here are a few definitions to give a bit more clarity — at least for those of us in New Zealand and Australia.
Recreational Vehicle (RV)
As mentioned above, this is a general term for just about anything with wheels that is used in the pursuit of camping outdoors, however basic or luxurious it may be.
Motorhome
In short, a light commercial or truck cab chassis that is converted into mobile accommodation.

Motorhomes mostly have two axles, although there are some tri-axle models around. Usually motorhomes are coach-built, which means a body built on the cab chassis but there are some exceptions such as bus/coach conversions where an old coach is built into something much more interesting.

Another term which is a bit old fashioned these days is motor caravan. Its most common usage is in the name of the motorhome club, the New Zealand Motor Caravan Association (NZMCA).

The advantages of motorhomes are they are shorter in overall length when compared to a caravan or fifth wheeler and they are highly manoeuverable. Smaller motorhomes are often popular with solo travellers, particularly the ladies, as most are totally self-contained.

There are various motorhome sub classes — see below.
C Class
This is nothing to do with school grades, it simply means a cab chassis with a motorhome body that includes a bed over the driver's cab. Sometimes known as a 'luton peak', it's not quite as streamlined as other variations.

Currently Mercedes-Benz Sprinter, Fiat Ducato, Iveco Daily and Ford Transits are the most popular choice for base vehicles but there are a few Isuzu, Renault and Peugeot models around as well. Most are rear-wheel drive but the most popular of all, Fiat Ducato, as well as the Ford Transit and Peugeot are front-wheel drive.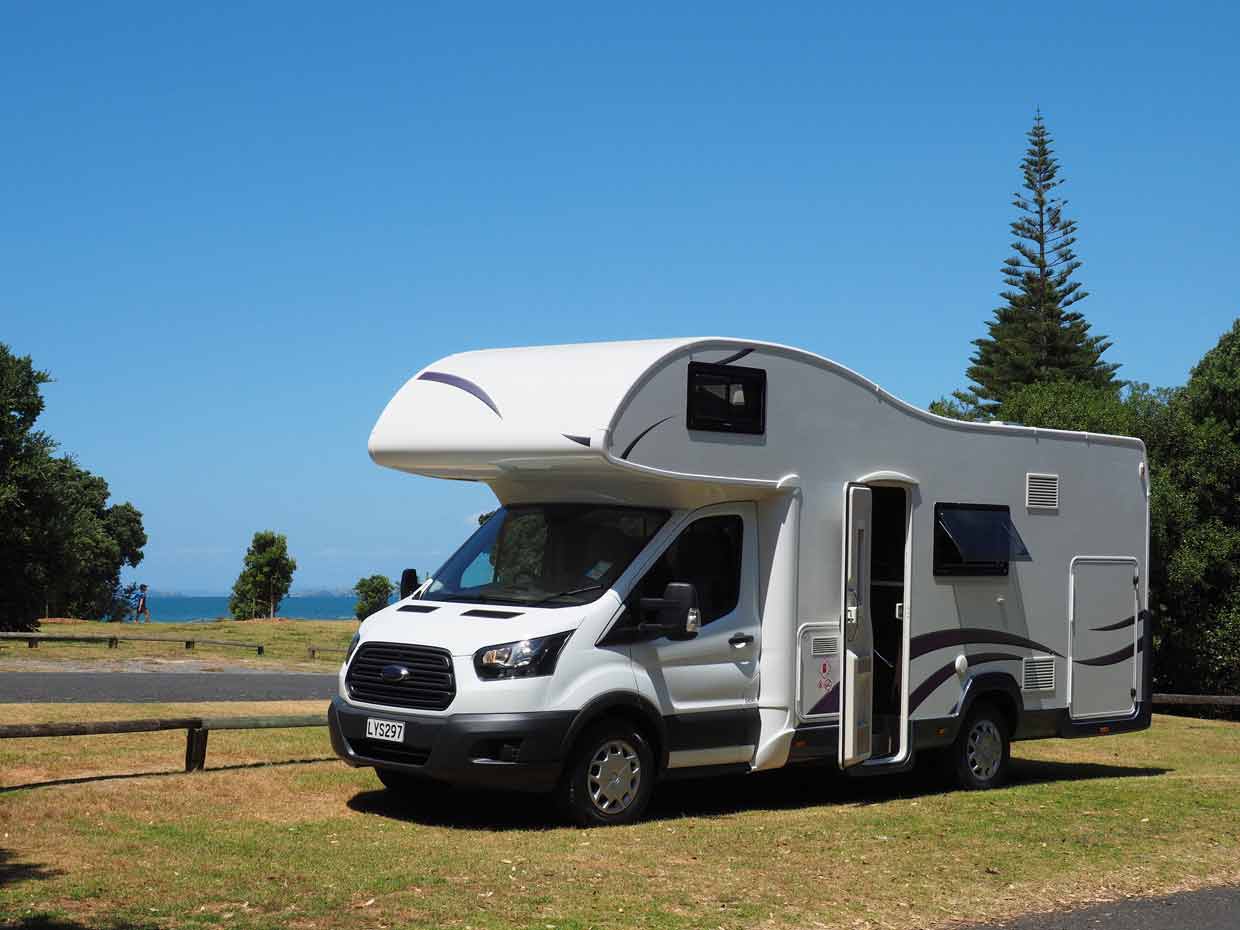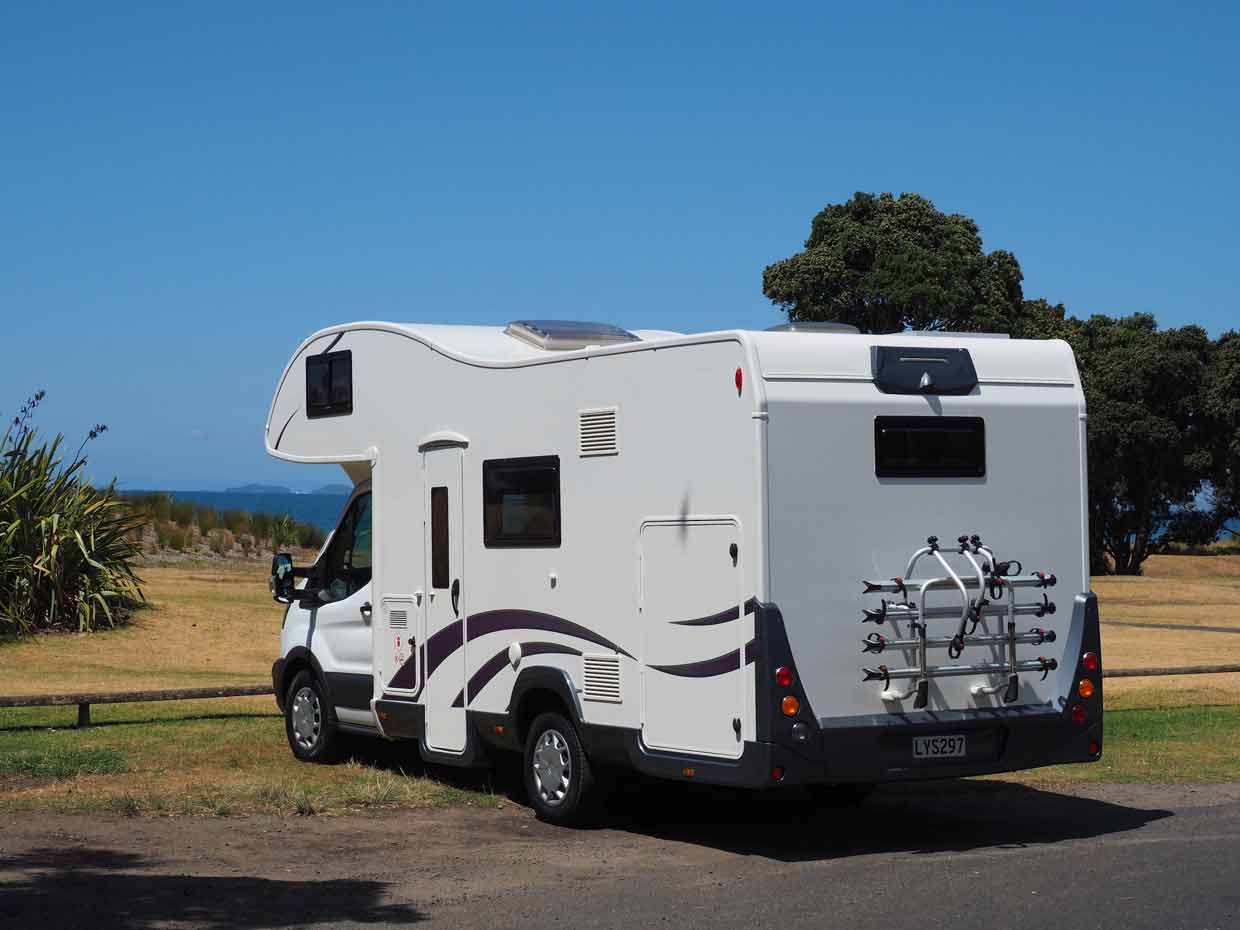 B Class
As above, except that there is no bed over the cab and the result is a more streamlined-looking motorhome.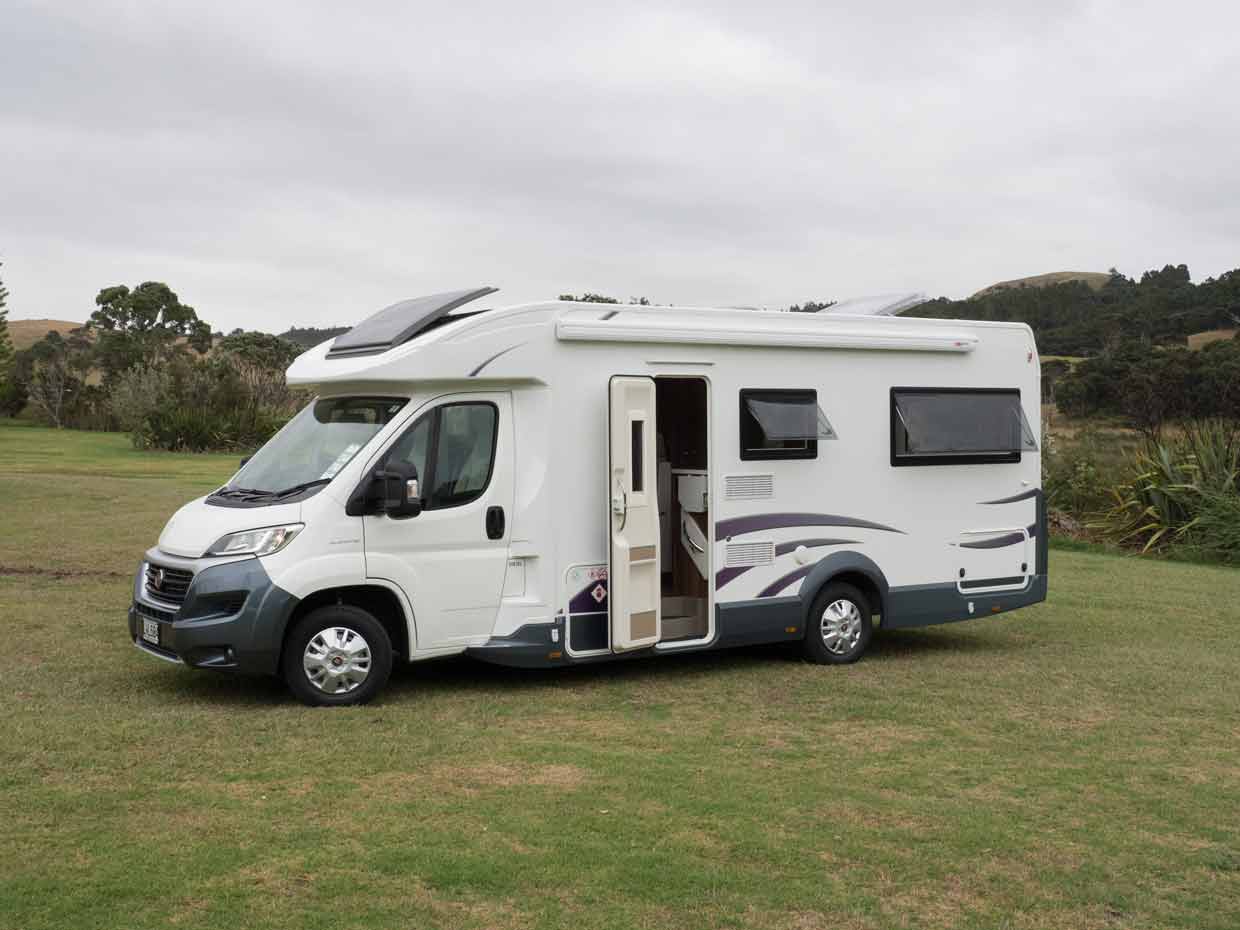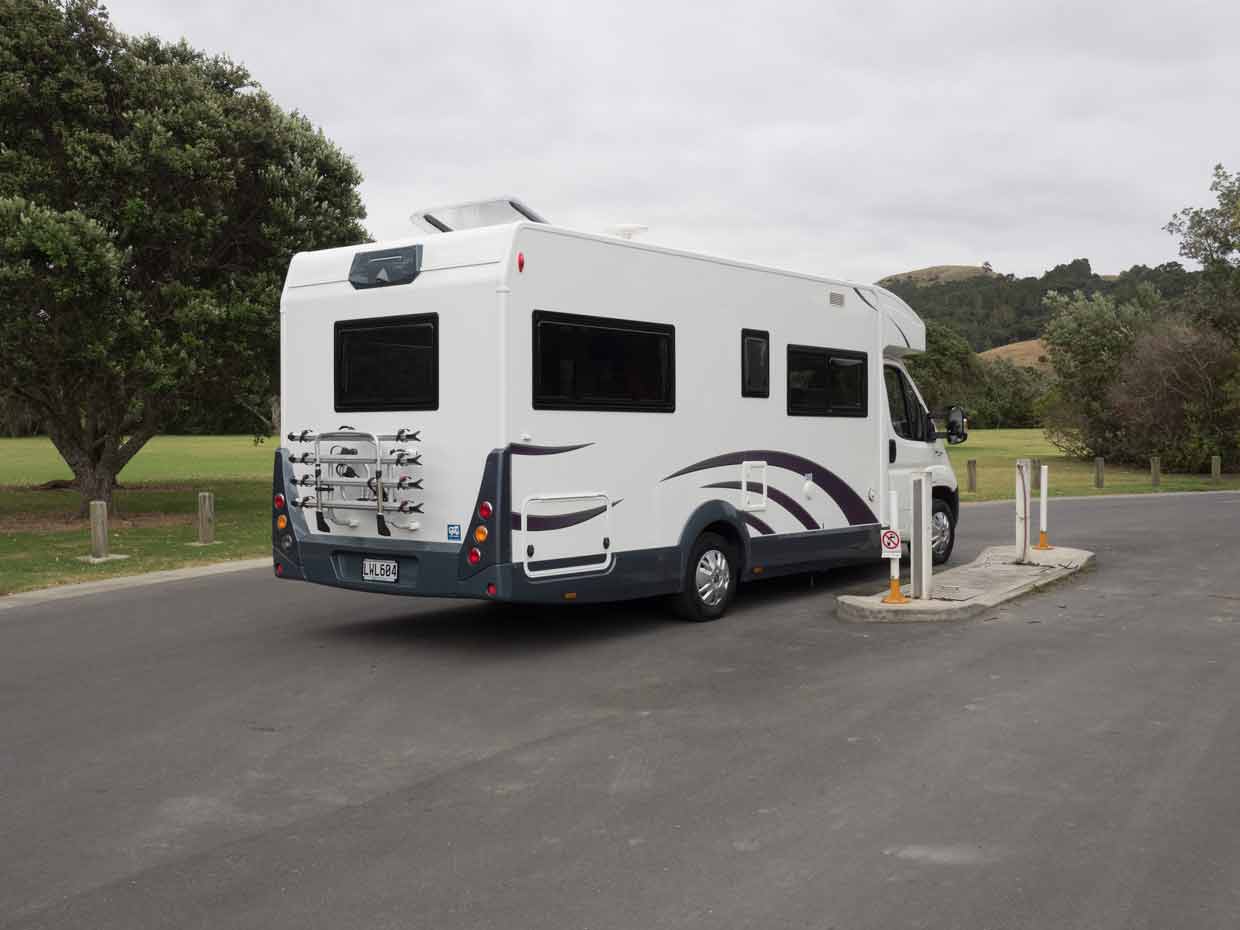 A Class
Usually looks a bit like a coach with a lesser number of windows. Differently from the B and C class, the motorhome manufacturer builds an entire motorhome body on a flat chassis. Most have engines up the front but there are a few 'rear pushers', usually from North America, around as well.

Common base vehicles are Mercedes-Benz and Fiat Ducato but the US models are usually purpose-built motorhome chassis from a manufacturer such as Ford.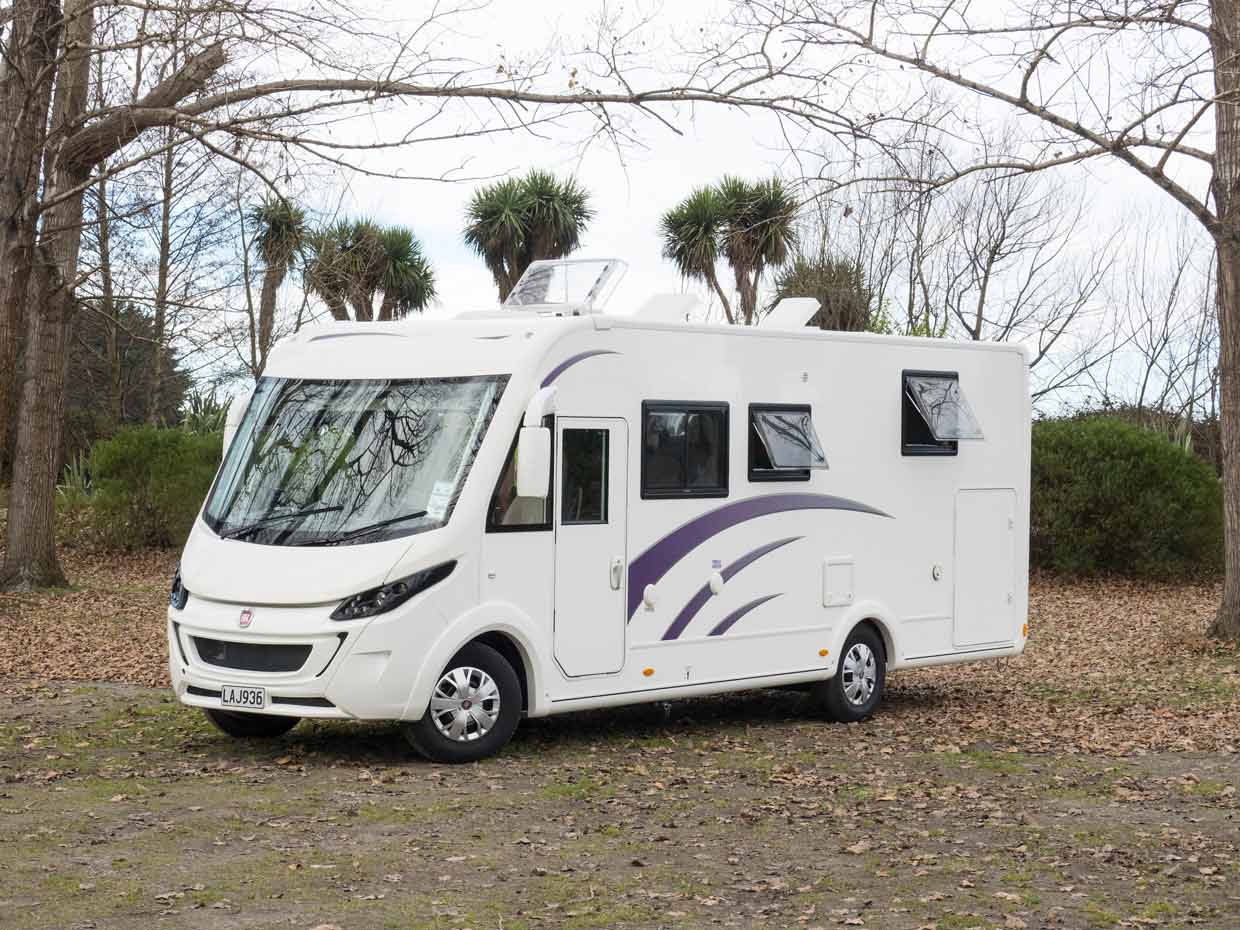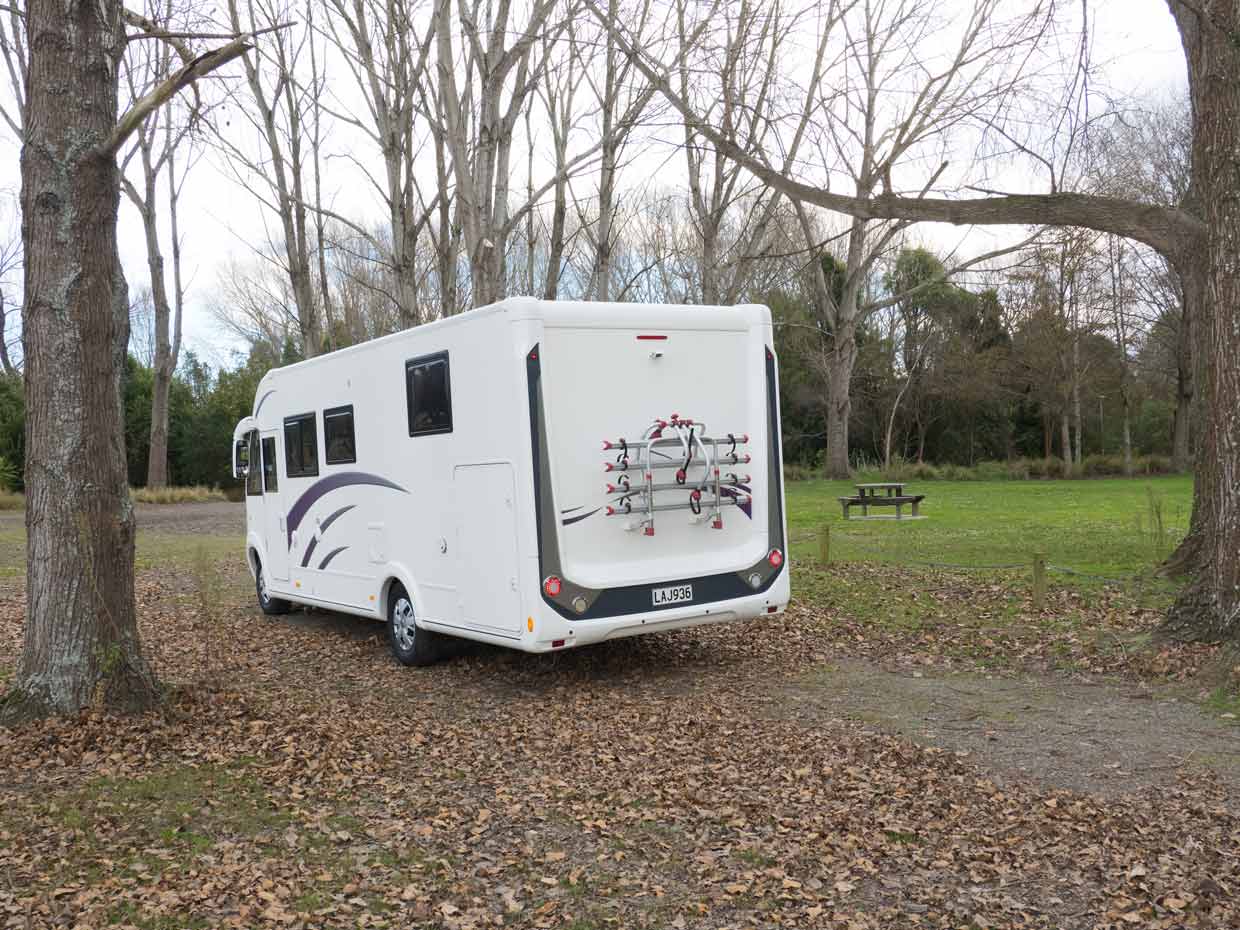 Large van conversions
An industry definition on this would be good, as some people use the term motorcamper but otherwise just motorhome. Different from the above A, B and C motorhomes because they are a converted van (currently mostly Mercedes-Benz Sprinter or Fiat Ducato) rather than a coach-built and are usually smaller. They often have a moderately-sized bathroom.
Campervan
This is sometimes used as a generic term for motorhome but it can give a wrong impression. Commonly used to describe a VW van or a Toyota HiaAce conversion, these are at the small end of the scale and mostly do not have any sort of bathroom.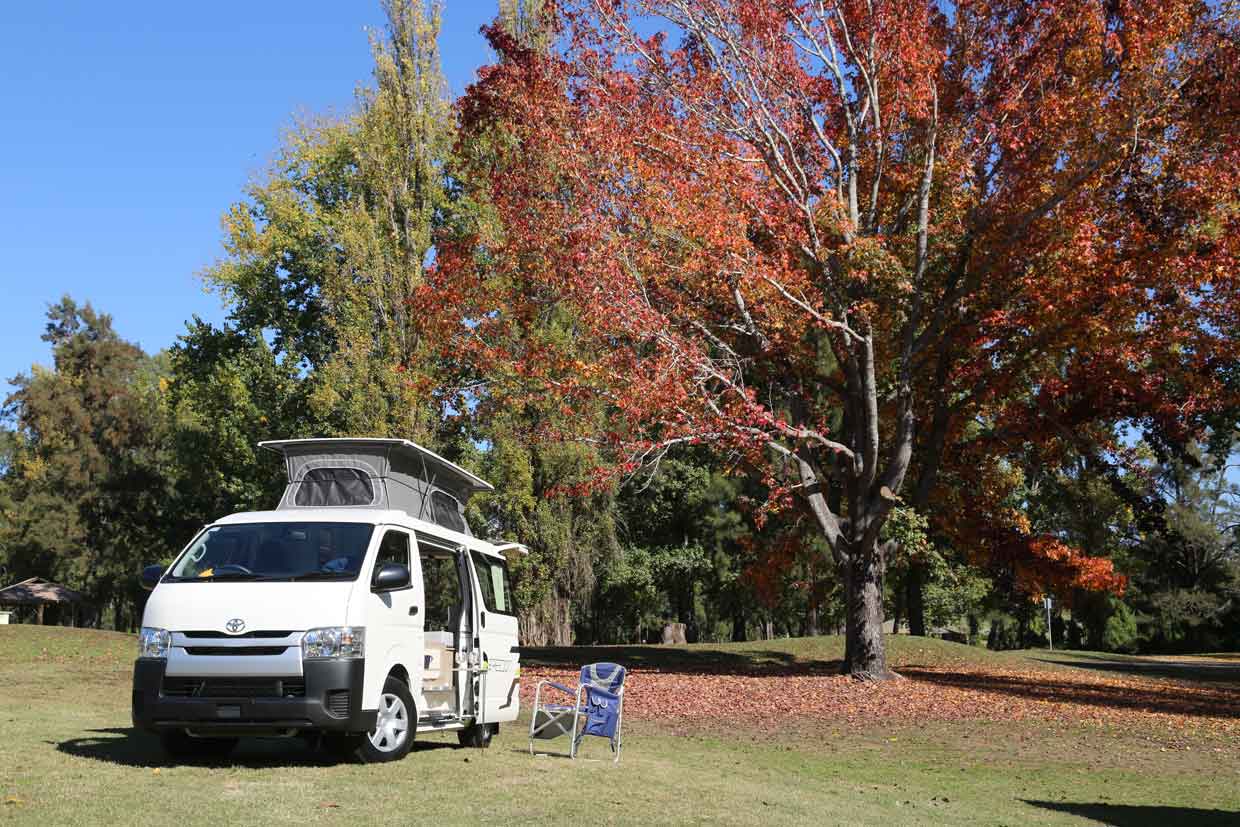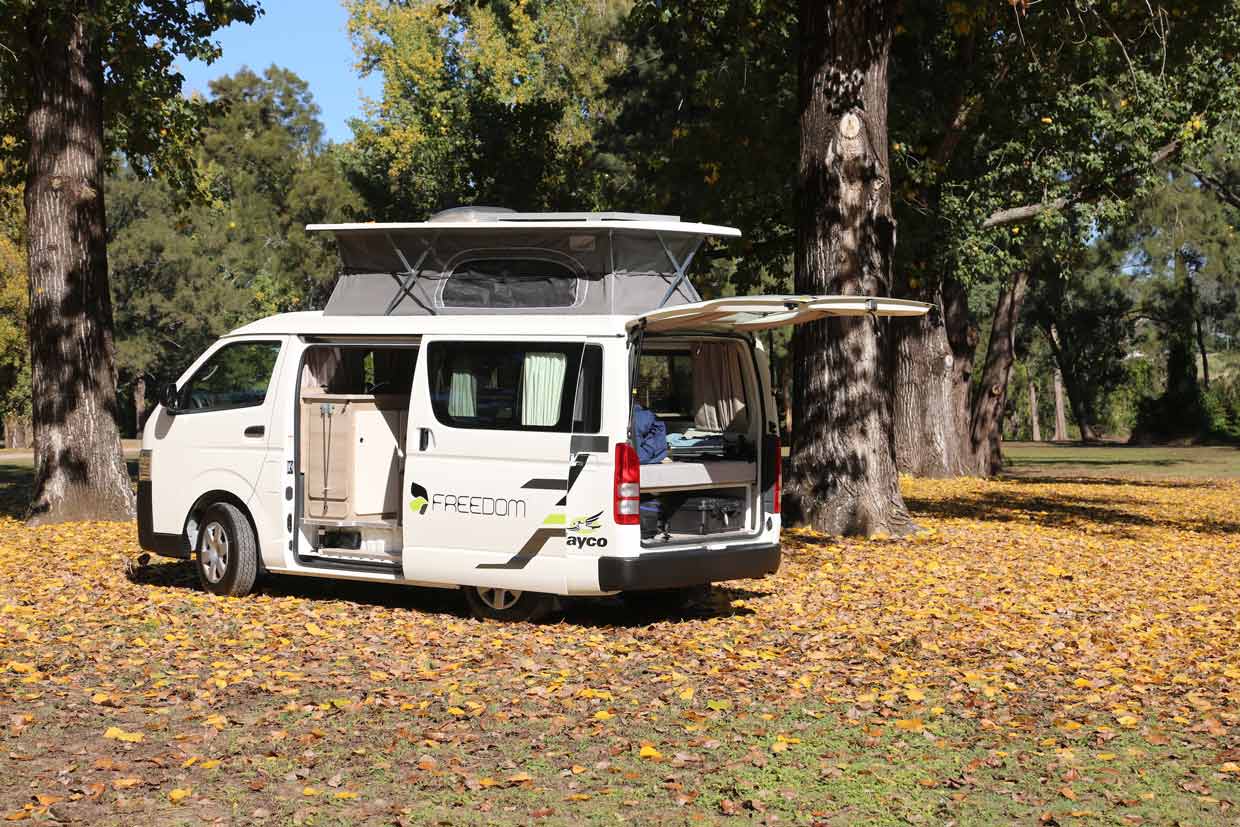 Fifth Wheelers
Generally speaking, so-called fifth wheelers (or goose neck trailers) are the same as full caravans, except that the towing vehicle is either a ute, pick-up truck or prime mover and the hitch is set above and just in front of the rear axle. In some cases, the turntable hitch is similar to that of semi-trailers, hence the term 'fifth wheel'. The advantage of a fifth wheeler is that it's a more stable towing proposition than a caravan, given where the tow hitch is located.
Caravan
This defines everyone's traditional idea of what a caravan should look like. A full caravan has solid sides and a roof, with glass or acrylic windows and is available in lengths starting from about 5.66m and can reach lengths of 7.0. It is towed by a separate motor vehicle.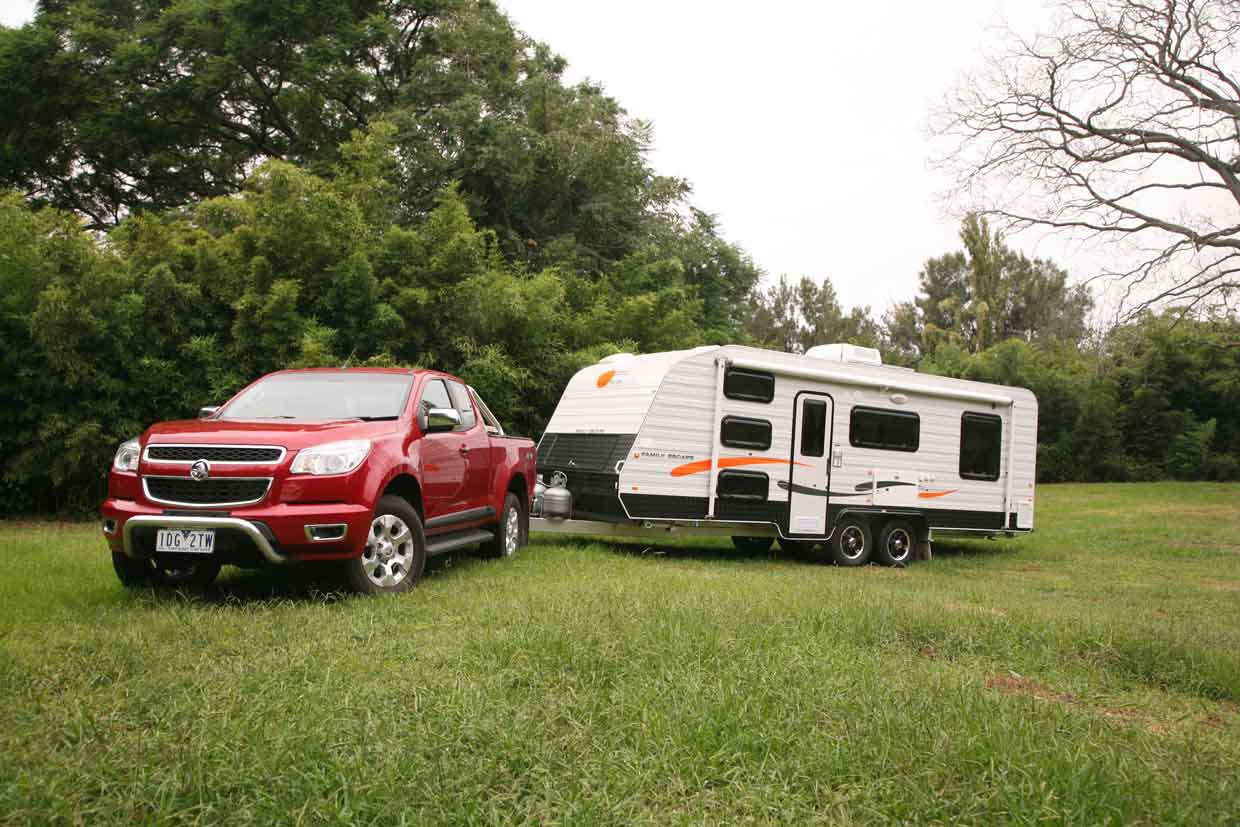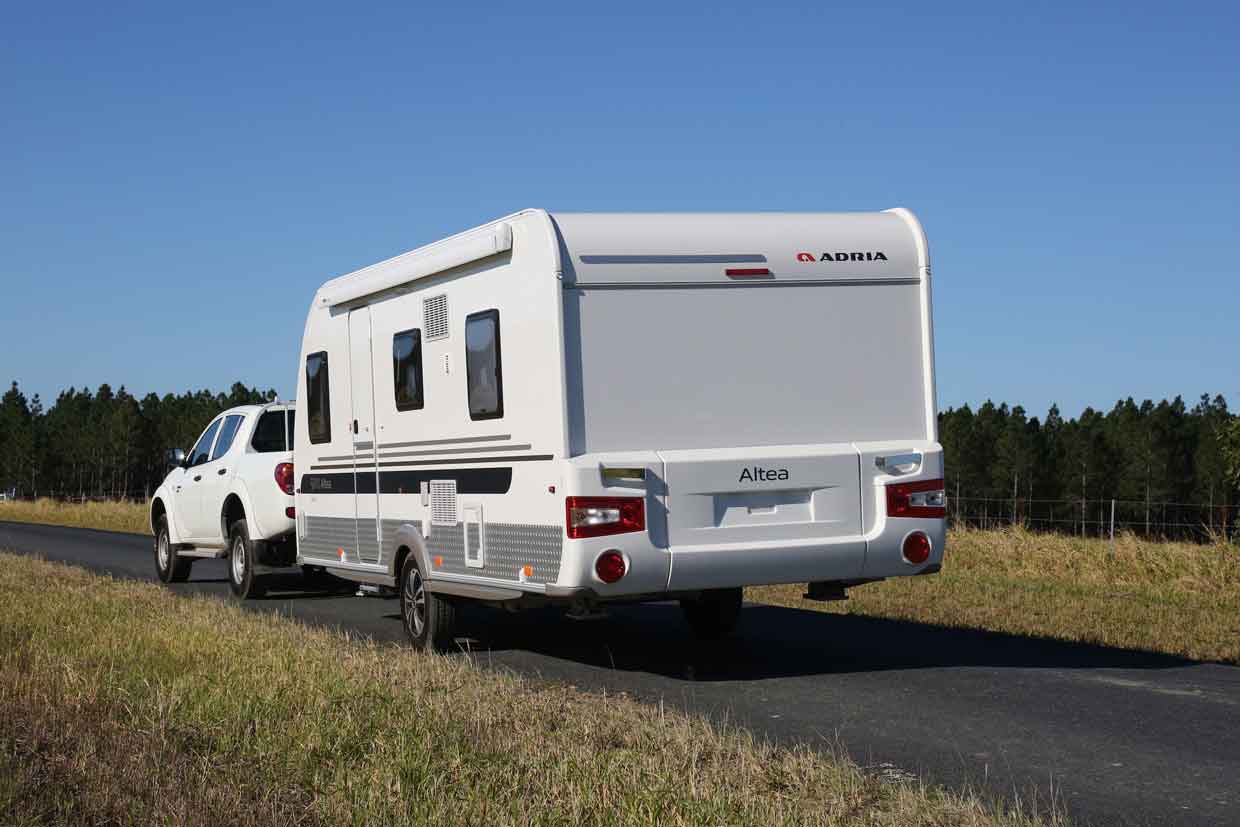 Pop-top caravan
Built along the same lines as a full caravan, except that it has a rising roof (pop-top) with a gusset (usually about 300-400mm) to fill the gap between the top of the walls and the roof, when it is raised.
Other variations of caravans
Just to confuse things further, there are a couple of other variations in the 'standard' design but which still have solid walls. Instead of a pop-top roof, or as well as, some vans have pop-out ends. These usually have the beds in the ends, thus giving more living space without needing an increase in towing length. And then there are the A'van folding caravans, which are almost in a class of their own. Shaped like an 'A' when erected, they fold down to quite a compact towing unit.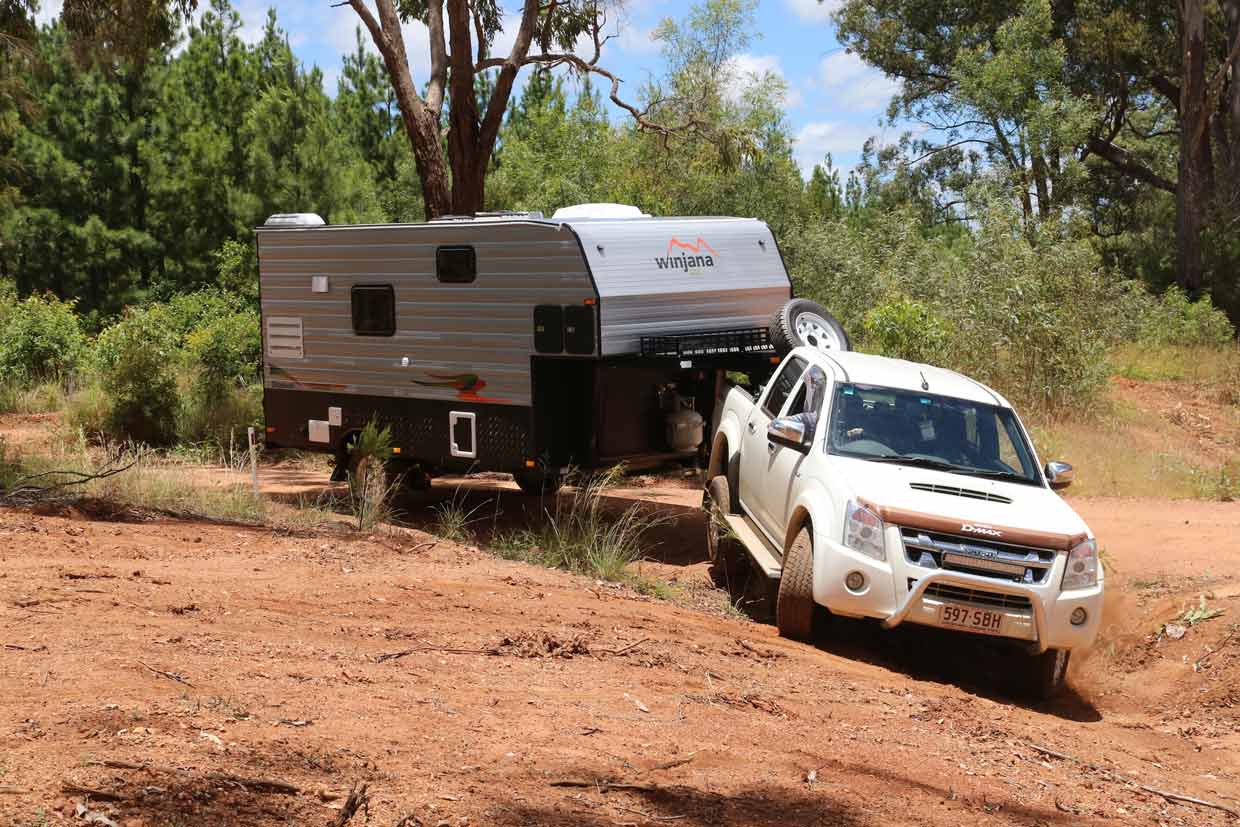 ---
Leave a comment