Meet RVSC Christchurch's all-female sales team
Author: Peta Stavelli Date Posted: 28 March 2019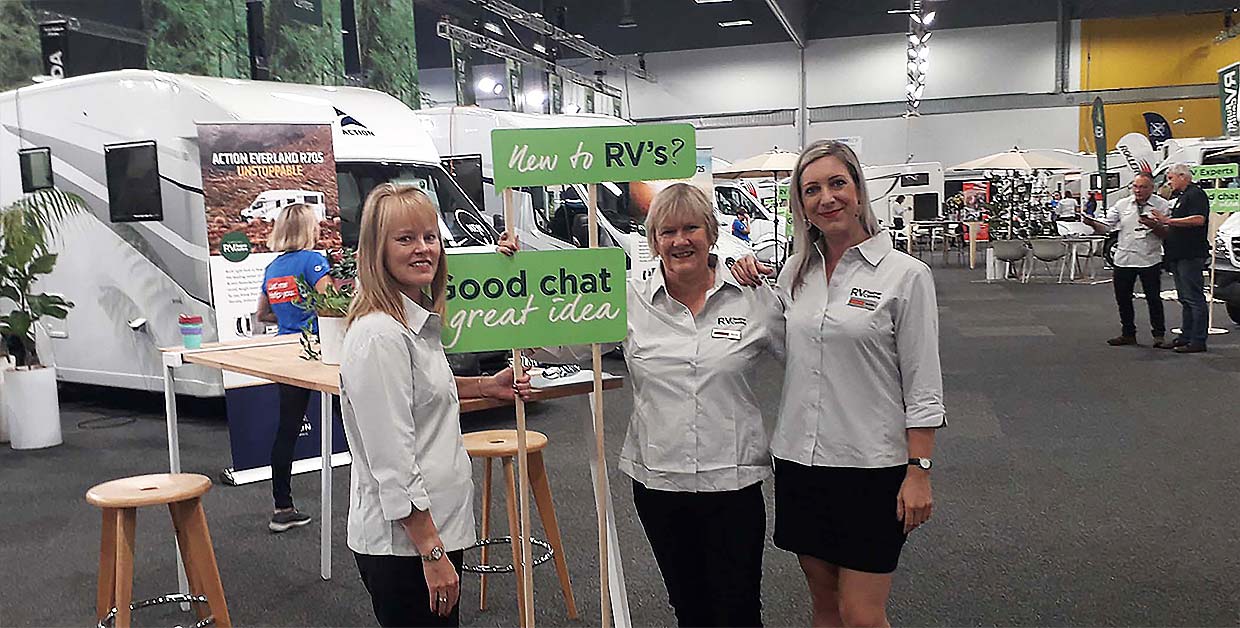 Recent visitors to RV Super Centre's stand at Auckland's Covi Super Show will have already met the Christchurch sales team - a ground-breaking, all-female sales team which is rewriting the RV salesbook.

Karon Loughridge was the first female Vehicle Sales Consultant at Christchurch's RV Super Centre. She's been in the role for two years and she absolutely loves her job.

"When I applied for the job, they told me they hadn't previously employed a female in that role in Christchurch and I said to them that she shouldn't let that stop them from taking me on. They did and I'm really happy about that. I love my job," Karon says. Next to join the team was Melinda Racz, who had previously worked for over eight years in the RV rentals side of the business with Kea and THL.

"Melinda is in her 30s," Karon explains, "so, from day one, she has drawn younger people in. Before she started, most of our customers were over 60, so she really helped change the demographic."

Next to join the team was Sarah Beal, who also came from a rental background as a Local Host.
"Sarah came straight to us from working in rentals at THL. She had wanted to give selling a go for a while. And, boy! She can really do the deals."

Karon said that the three women each bring different strengths to the roles. They recognise that and work as a cohesive team - it really helps meet the needs of the customer.

"There's a real difference in the way we work as a team. It's something I have not experienced previously. We're not competing with each other but working to our strengths and making sure that translates to a better retail experience for our customers."

Karon says there's a great 'vibe' in the workplace. "I think customers really appreciate our friendly atmosphere, and even staff from the rental side like to come over for a chat and enjoy it, too. Honestly, the buzz around here is amazing. Our customers come in and we make them a cuppa and guide them through their motorhome journey."

Karon says the best part is the way they work is sincere and it has just worked out naturally. "We didn't plan it. But it's all really wonderful the way it's working having an all-female sales team."

---
Leave a comment