Make Money From Your Motorhome
Author: Steve Kealy Date Posted: 12 November 2018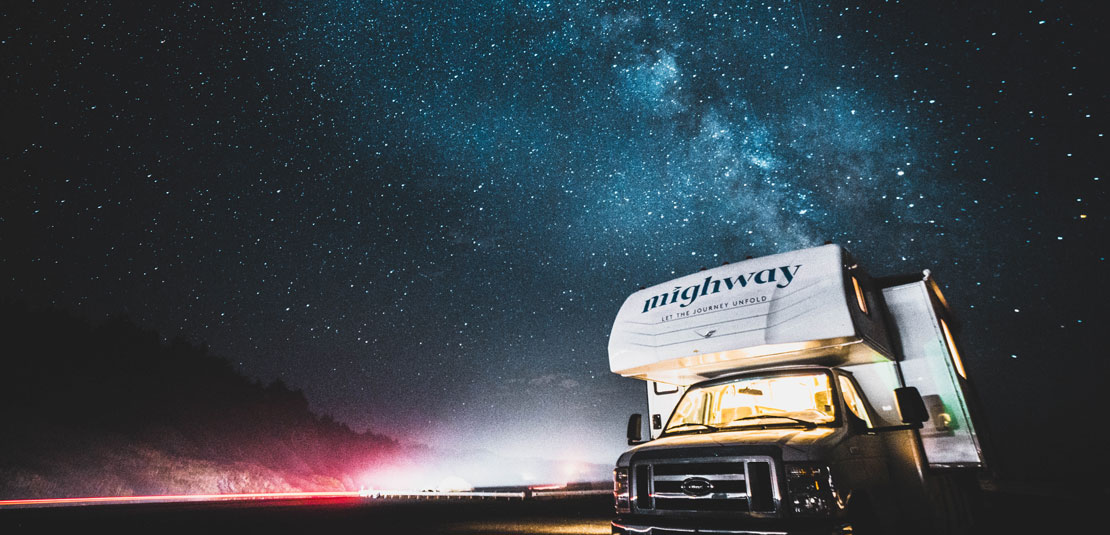 Mighway could be described as 'AirBnB on wheels', for those who aren't familiar with it. And, in a way, the company achieves much the same outcome: owners of an under-used asset make it available for short-term hire, typically to visitors from abroad, for a small fee. But Mighway specialises in motorhomes and RVs, not apartments, granny flats or spare bedrooms, and the company is much more involved than merely acting as a peer-to-peer booking agent. It actively cultivates a culture of youthful fun, and as friendly, helpful and trustworthy facilitators, says Mighway's Dave Simmons. To earn its fee, Mighway acts as advertiser, introduction agent, intermediary, secure payment portal, tour guide, insurance broker, cleaner, mechanic and warehouse all in one, for a proportion of the daily rate.
WHAT'S IN IT FOR ME?
Simmons said there are typically three main groups of RV-owners who might use Mighway to rent out their motorhome. These include owners who have an RV but don't use it as much as they thought they would, so putting it on the rental market gives them a small but significant return. A second group includes people who have a motorhome, rent it out as much as possible and use the income to offset the purchase of a newer, larger or more capable machine. And the third group see it as an investment opportunity and may even own multiple vehicles to derive an income from their fleet.
With rental prices of between $60 NZD and $120 NZD per day, depending upon season, size and location, owners of idle RVs can see significant income – which far outstrips both the fixed costs of ownership (registration, storage, insurance, depreciation, etc) and the costs of wear and tear on machinery designed to endure for hundreds of thousands of miles or kilometres. Some owners will attempt to keep their RV out on the road and in the hands of other users as much as possible, but most will be happy to see it being used for several weeks of the year, but available whenever the owners want to get away and use it themselves.
WHAT ABOUT THE BIG GUYS?
In the same way that disruptive technology has enabled online companies such as Uber and AirBnB to flourish, Mighway could be seen as posing a threat to existing motorhome or camper hire businesses. So, an obvious question: isn't this model hurting the traditional motorhome hire companies, such as Britz?
Not really, Simmons answered. In fact, Mighway's parent company, THL, (Tourism Holdings Ltd) also owns both Britz and Maui. THL is a stock exchange-listed company and is the world's largest provider of holiday vehicles for sale or rent, with fingers in many pies and toes on many continents.
A major point of difference between the peer-to-peer platform and traditional rental companies is that Mighway doesn't own its fleet or finance it in any way, whereas traditional hire companies have a fleet which is bought or financed and turned over at optimal mileage and age, thereby supplying stock to THL's retail outlets such as RV Super Centres. In fact, many ex-rental Maui and Britz RVs are bought by people who then make them available for hire again, via Mighway.
There are also other subtleties which sets Mighway and the traditional rental firms apart, mostly in the way renters choose to use the vehicles. Mighway's clients prefer 'Point A to Point A' hires – where the vehicle is returned back to where it was hired, whereas the big firms with multiple depots can more easily accommodate guests who drive from one area to another and fly home from a different city to where they arrived.
And, of course, Mighway has no capital investment in the vehicles themselves – they are all privately owned. It's a fundamentally different business on a number of levels.
WHAT WILL IT COST ME?
Founded in New Zealand and making inroads into the vastly larger and more complex US market, Mighway isn't the first company seeking to marry asset-owners with potential renters. But Mighway has two different paths, as far as the asset-owner is concerned, Simmons explained.
In the 'Local' category, they act primarily as a booking agent, retaining a 15 per cent fee for putting a renter and an owner in touch and managing the transaction; in the more active 'Managed' role, Mighway will look after storage, pre-delivery, cleaning, operator instruction, insurance and provides a turn-key experience.
This second option is more costly, but it suits many owners who have neither time nor the inclination to be involved hands-on. This includes those owners who don't have space for their RV at home, those who live remotely from convenient guest arrival points, or even those owners who don't live in the same country as their motorhome.
Already, Mighway staffers have identified some 'Super Hosts; these are the RV owners who rent their vehicles out via the Mighway portal but who go out of their way to make visitors feel welcome; this can extend to transport from and back to the airport, opening up their own home for tourists to have breakfast or even a shower, ensuring there's wine and snacks aboard the RV and taking a pride in their own hospitality.
Renters are typically Germans, Brits, Americans or those from northern Europe and it reaches these clients via social media, Search Engine Optimisation, and partnerships. Mighway does not target the younger, backpacker market.
---
Leave a comment