Flex Fleet Refurbished Motorhome Sales
Author: Peta Stavelli Date Posted: 18 December 2018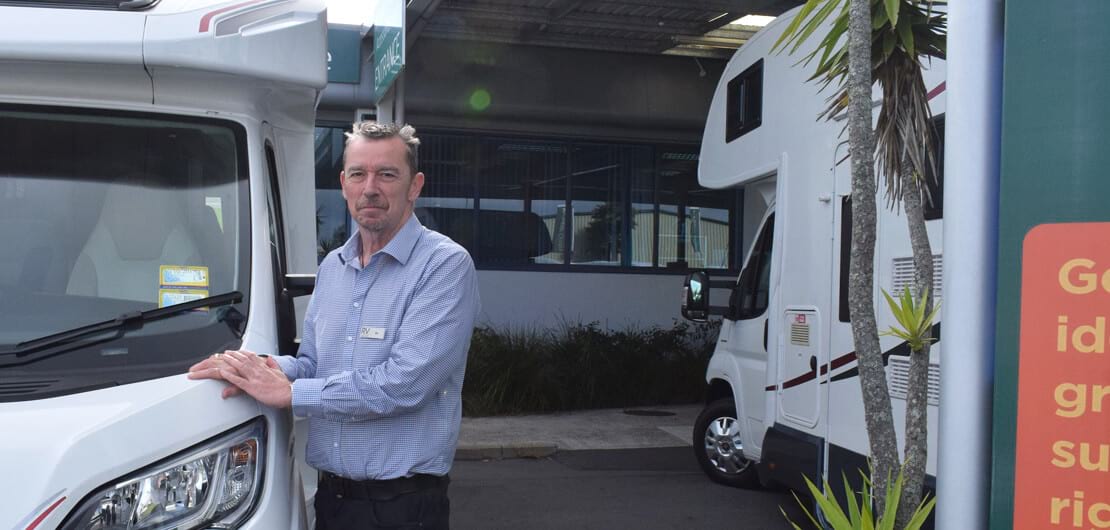 "When you buy a Flex Fleet vehicle from RV Super Centre (RVSC), you get the opportunity to buy a late-model vehicle, showing low kilometres, which has been really well maintained and serviced throughout its life, and then refurbished to high standards before it's offered for sale," RVSC national manager Ian Penten explains, wrapping up the benefits of RVSC's 'Flex Fleet' in a tidy bow.
In a nutshell, RVSC's parent company, Tourism Holdings Limited (THL), is a New Zealand-owned company operating on a global scale. It is one of the largest owners of rental fleet vehicles worldwide. This means Flex Fleet vehicles are sold with the assurance of THL's international reputation for offering good quality vehicles, and further backed by RV Super Centre's comprehensive 12-month guarantee.
RV Super Centre offers maximum choice for the buyer. "We aim to have a vehicle to satisfy every customer," Ian says. "There are so many interior configurations available these days, so we offer vehicles from two berths up to six berths. Additionally, we have for sale a range of imported vehicles to complement those manufactured here in New Zealand."
RVSC cast its net wide to find a complementary brand to import, eventually settling on the applauded UK brand, Roller Team, which has the highly-coveted European styling, as well as a good price point.
"New Zealand-manufactured vehicles start out on a Mercedes, VW, LDV or Renault base," Ian explains. "Primarily, they do a season – perhaps two at the most – in the rental fleet and then they are decommissioned. Right now, we've got 2016 and 2017 vehicles on the lot. And, of course, we're also offering the Roller Team vehicles fresh from the UK season. Soon to arrive in January are the 2018 Roller Team T Line 590 and the top-of-the-line Pegaso 740.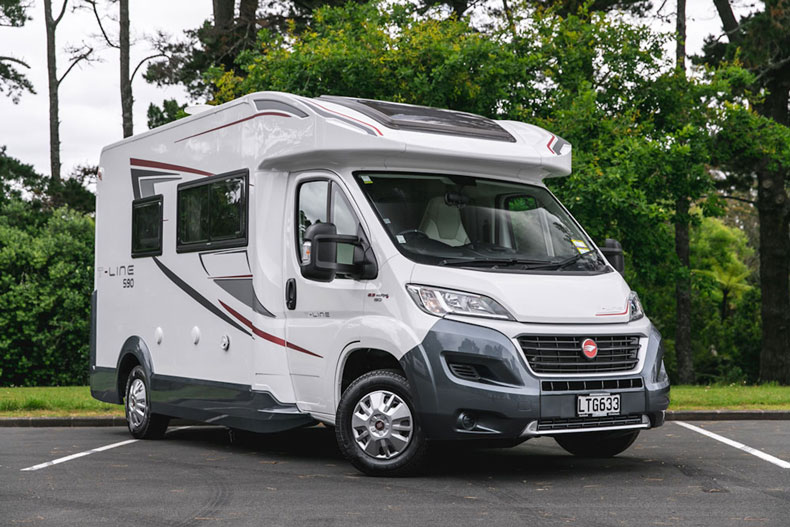 Roller Team T Line 2 Berth

"We aim to offer really good-value vehicles, high in features, at an affordable price. The team is constantly reviewing its pricing policy and, as a consequence, we're very competitive. I think the great thing about buying a refurbished vehicle from us is that we take the hit on depreciation and pass those savings on to the customer.
"We're a big company but we're also based on meeting the needs of the customer. At RV Super Centre, we know that the buying process can be a long learning curve and we're happy to help people to identify which vehicle will best suit their needs. That's why we've got a really knowledgeable sales team. We call them the Good Guides, here to help you every step of the way. They look to forge life-long relationships with their customers. And they are backed by skilled technicians, so it gives the customer real security when they buy from us."
To that end, the team is also currently working on a guide to assist buyers to identify the type of vehicle which will best suit their needs. "I've been in the motoring industry for a long time, but my foray into the RV world is fairly recent, so I understand how much there is to learn about RV's," Ian says. "It can be really perplexing for a buyer, and it's not a decision you arrive at suddenly. Knowing what you want, can sometimes only be achieved by knowing what you don't want and that's where it's an enormous benefit to work alongside a salesperson who will actively listen to your needs and help you narrow the choices until you find the perfect vehicle."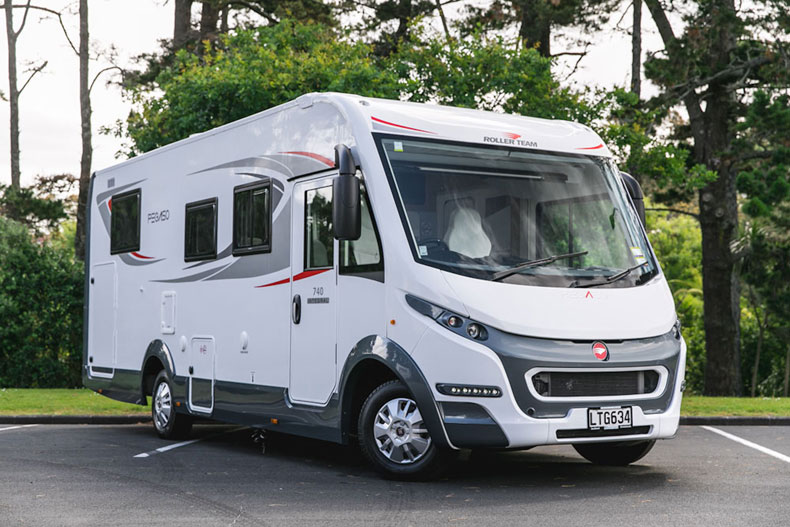 Roller Team Pegaso 4 Berth

To customers who might be concerned about buying a refurbished vehicle, Ian offers sound advice: "The vehicles have not only been really well-maintained throughout their service life, but they have also been extensively refurbished before being offered for sale while still relatively new. They come to the market in very good condition and they're a great way to get a foot in the door of the RV lifestyle."
On the lot right now is an enormous range of refurbished vehicles priced from around $52,000 up to $134,990. These comprise vehicles like the ever-popular Kea Sprinter on a Mercedes base, right through to the latest low-kilometre Fiat Roller Team T-Line.
---
Leave a comment