Top 5 Tips for Surviving a huge RV Show
Author: Laura Gray Date Posted: 28 January 2020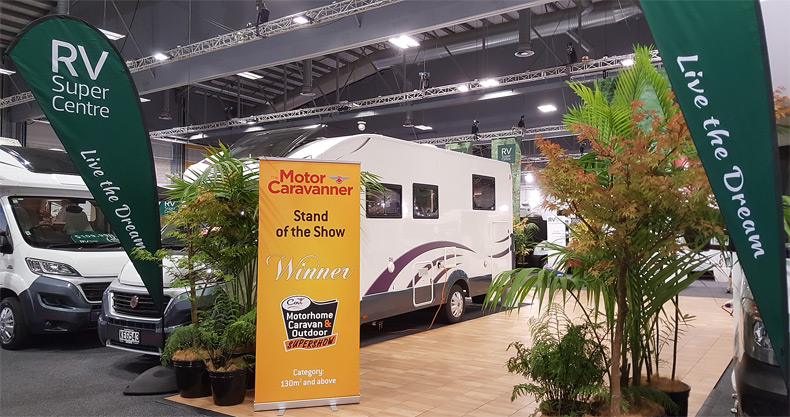 If you're in the market for a new, or second-hand (ex-rental) motorhome or campervan, there's no better place to start - or finish - your search than an RV Show. Shows such as the Covi Motorhome, Caravan and Outdoor Supershow - New Zealand's largest exhibition of motorhomes and camping gear - offer potential buyers the chance to see hundreds of models from many different manufacturers and suppliers, all in one place. But their size can also make them difficult to navigate, especially for first-time show-goers, so we've put together some hints and tips to make your RV show experience as productive as possible.

1. Do your research
If you're a serious buyer, do your homework before you visit and narrow your choice to three or four manufacturers and models. And make sure you take a list of your must-have features and specifications. That way you can spend time looking at motorhomes that really meet your needs, rather than wasting time at the show figuring out which ones don't. If you're still in the early stages of your research, you can use the show as a way to decide what you do and don't like - start taking photos and making notes of the features that appeal to you and use that to narrow down suitable vehicles.

2. Know your prices
Nearly all manufacturers and dealers offer special 'show prices' so, if you're 100 per cent ready to buy, a show can be a great place to do sign the contract. Ensure you know the full retail price of the vehicle so you can compare it to the show special and make sure you're getting the right deal. If you aren't quite ready to buy yet, make a note of the 'show price' of your preferred motorhome for future negotiations, as some suppliers will honour it after the fact.

3. Diversify your interests
RV shows have a plethora of other products such as camping equipment, displays from travel destinations, and even free workshops and seminars. If you're new to the motorhoming lifestyle - or you're just feeling a little weary after being on your feet all day - try and schedule in a seminar or two to give yourself a break. You might even learn something new!

4. Be prepared
Wear comfortable walking shoes and bring a notepad and pen (for taking notes on the motorhomes), sun protection (hat, sunscreen, and sunglasses as much of the show is likely be outside and not undercover), water and food (to save you money and time from standing in line), and your camera (or your phone, for taking photos of the motorhomes and features that you like).

5. Take your time
It's virtually impossible to get around a Supershow like Covi in one day so, if you're serious about finding the right motorhome for you at the show, plan to spend more than one day there so you don't rush your decision. Many shows offer discounted entry on subsequent days and this gives you a chance to go home and think about everything you've seen while you're not under pressure.
---
Leave a comment