Everything You Need To Know About Lithium Batteries For Your RV
Author: Your RV Good Guide Date Posted: 9 August 2022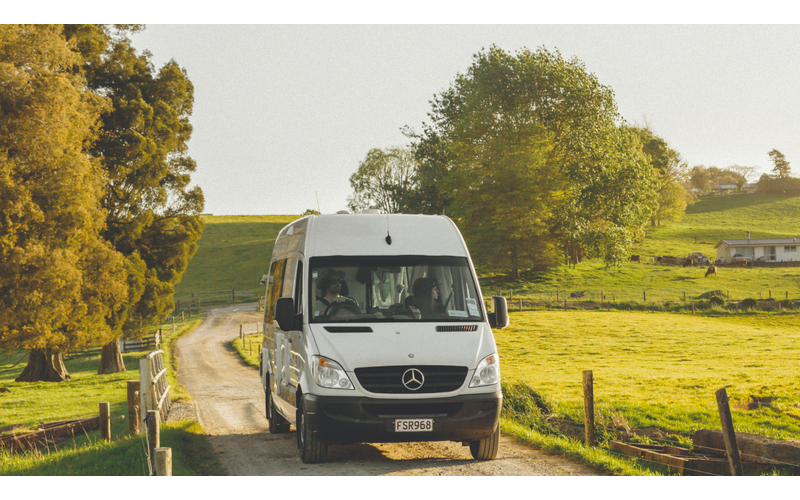 Take a look at the batteries in many of your household electronic equipment and tools, and you'll probably find it is powered by a lithium battery. Lithium batteries have become the standard for almost all modern electronic gear, as well as EVs (electric vehicles).
With a long list of benefits, including lasting longer than traditional lead-acid batteries, lithium batteries are ideal as house batteries for powering your RV's accessories while you're out exploring. Let's take a closer look at their benefits and what you need to get set up. Here is a brief overview of what we'll be covering in this guide.
Let's get started!
Lithium battery vs lead-acid batteries
Traditionally, AGM batteries (lead-acid batteries) have been the battery of choice to power your motorhome. However, the new generation of Lithium-Iron Phosphate (LiFeP04) batteries are starting to make their mark, offering real value from an output, weight, and capacity perspective.
LiFePO4 batteries have a lower energy density than Li-ion batteries. This means they have better stability – making them a great choice for use in your motorhome, campervan, or caravan.
Although lithium batteries are more costly than their AGM counterparts, they offer a considerably longer lifespan. This goes a long way to offset their higher initial cost, provided they are properly managed.
The benefits of a lithium battery
There are many reasons lithium batteries have risen in popularity for RV enthusiasts over the years. Let's take a look at the top five:
Long-lasting
Lithium batteries have a significantly longer lifecycle (the number of complete charge and discharge cycles the battery can complete before it starts to lose performance). In fact, lithium batteries for your RV You should be able to expect a lithium battery to last 4-6 times longer than an AGM battery, making them a great powerhouse for your motorhome. However, this also depends on how well you maintain and care for the battery (it is important to keep it at the appropriate conditions as temperature and a higher discharge than recommended could impact performance or shorten battery life).
In the same way that eco-friendly LED lights cost more but outlast traditional bulbs, the cost-saving of lithium batteries is quickly evident over the long term.
Lightweight
As anyone who travels by motorhome or caravan will appreciate, minimising the weight of your contents is important. That's where lithium batteries offer a real benefit over AGM varieties. Lithium batteries can weigh up to 50% less. And with less weight in the battery box, you've got a little extra available for more important things… like a few extra bottles of wine in the fridge!
Safety
Because they're made with new LiFePO4 technology, RV lithium batteries are extremely safe. That means you can travel with the comfort of knowing they're non-combustible, can withstand harsh cold temperatures, and contain lithium ion phosphate which is not toxic. In addition, lithium batteries can be installed at any angle, even upside down. For extra safety, all our lithium batteries have overheating protection, just in case.
Convenient to use
Lithium RV batteries also include a built-in battery management system (BMS), which helps to optimise each cell within your battery and protect it from overcharging, over-discharging, getting too hot, and short-circuiting. Some battery management systems include Bluetooth capability to allow you to easily monitor battery capacity, voltage, current, state of charge, and more. That means you don't have to worry about connecting to your battery with cables to check it – just connect wirelessly with your phone to instantly check its important vitals. You won't find an AGM battery with that technology!
Great capacity
Another great cost-saving benefit of having a lithium-iron phosphate battery for your RV is that it offers considerably more capacity – the recommended maximum discharge of a lithium battery under usual conditions is 80% of its total capacity. In fact, you may find your lithium battery can occasionally discharge 100% without causing serious harm. This compares with just 50% for standard AGM batteries (following best practices for good battery life). The maths soon adds up and it equals a whole lot more usage!
Lithium battery installation
Lithium batteries can be installed into any RV that uses house batteries. You'll just need to ensure that any device charging your battery has a charging profile that is compatible with lithium batteries (this includes power sources such as AC chargers, solar controllers, VSRs, and DC to DC chargers).
At RV Super Centre, we can install your new lithium battery quickly and safely. We'll also talk you through caring for your battery and answer any questions you may have about monitoring and management. To book your installation, just give the friendly team at your local RV Super Centre a shout.
The cost of a lithium battery for your RV
Although the initial cost of a lithium RV battery is more expensive than a traditional AGM battery, the savings you'll reap over the long term will soon start to add up.
Like any other battery, the price of lithium batteries is determined by the different features on offer. These can include:
Charge and discharge rates
The addition (and quality) of a battery management system (BMS)
Bluetooth capability
Length of warranty
The quality of the battery components
The best lithium battery for your campervan
At RV Super Centre, we stock a variety of lithium batteries and accessories with a range of features and price points to suit your energy needs. Let's take a look at some of our most popular lithium products:
Enerdrive B-TEC G2 Lithium Battery with Bluetooth Monitor 12V/200AH
With Bluetooth functionality, a smartphone-based monitoring system, and a built-in reset button to restart a flat battery, the Enerdrive B-TEC G2 12V/200AH lithium battery packs a lot of punch for its price. Designed for deep cycle applications where a single battery is needed, this battery weighs just 15kg and has a life cycle of up to 2000 cycles. Compared to a lead-acid version, it's 30% smaller, 50% lighter, and offers 60% more usable power.
The Enerdrive B-Tec G2 also includes protection against overcharge, over-discharge, overtemperature and short circuits.
Enerdrive ePOWER DC/DC Charger with MPPT Controller 12V/40A
This versatile automatic multistage, multi-input battery charger is ideal for use in your campervan, motorhome or caravan. The Enerdrive ePOWER DC/DC Charger with MPPT Controller features two automatically selected inputs that allow the house battery to be charged by the engine while you're travelling or via the solar panels when you're parked up.
Smart charging technology means the charger is permanently connected to your battery bank, with regulated output to ensure your battery bank's life is maintained.
Enerdrive ePOWER Smart Charger 3-Output 12V/40A
Fully automatic, this 'set and forget' Enerdrive ePOWER Smart battery charger can charge up to three separate battery banks.
Because lithium batteries require a constant current and constant voltage charge, most traditional chargers have limited compatibility with lithium batteries. The Enerdrive ePOWER charger has an algorithm that perfectly supports lithium battery charging requirements.
Because it's suitable for charging not only lithium, but also flooded, AGM, or gel battery systems found in motorhomes, campervans, and caravans, the Enerdrive ePOWER is a must-have for reliable power on the go.
Answering your FAQs
If you've still got a few questions about RV lithium battery systems, we've got you covered. Here are your frequently asked questions, answered!
Can I replace my RV battery with a lithium battery?
Yes, in most cases you can swap out your RV's AGM / lead-acid battery with a more economical, safer, and longer lasting lithium RV battery. You'll just need to ensure your RV has a charging profile for lithium batteries. For safe and professional installation of your RV battery, get in touch with the experts at your local RV Super Centre.
Are lithium batteries worth it for RVs?
Lithium batteries are a great option for RVs. They're lighter, longer lasting, safe, and offer excellent capacity.
What is the best lithium battery for a campervan?
There is now a wide variety of brands of lithium batteries for motorhomes and campervans. RV Super Centre stocks leading, quality brands, including Powertech, Artemis, Dometic, and Enerdrive.
How much is an RV lithium battery?
Lithium batteries range in price depending on a few factors, including quality of componentry and extra features such as Bluetooth capability. And while the lithium range is more expensive than AGM / lead-acid varieties, the savings soon add up with a much longer lifespan and better capacity.
Need a new battery for your RV?
With their long list of benefits – from weighing less to lasting longer – it's easy to see why lithium batteries are fast becoming the number choice of battery for RV owners.
We hope to have answered your key questions about the use of lithium batteries, but if you would like to know more, or you're ready to book an installation, please contact the experts at your local RV Super Centre. Our team know batteries inside out and can help you make the right choice for you and your RV.
While you're getting your RV lithium battery installed, be sure to take a look around in-store at our great range of other RV accessories to make your motorhome travels even easier and more comfortable. Our team of experts are also on hand to help take care of RV modifications and to provide qualified advice on RV care and maintenance.
---
Leave a comment