10 Mistakes To Avoid When Buying A Motorhome
Author: Your RV Good Guide Date Posted: 13 April 2023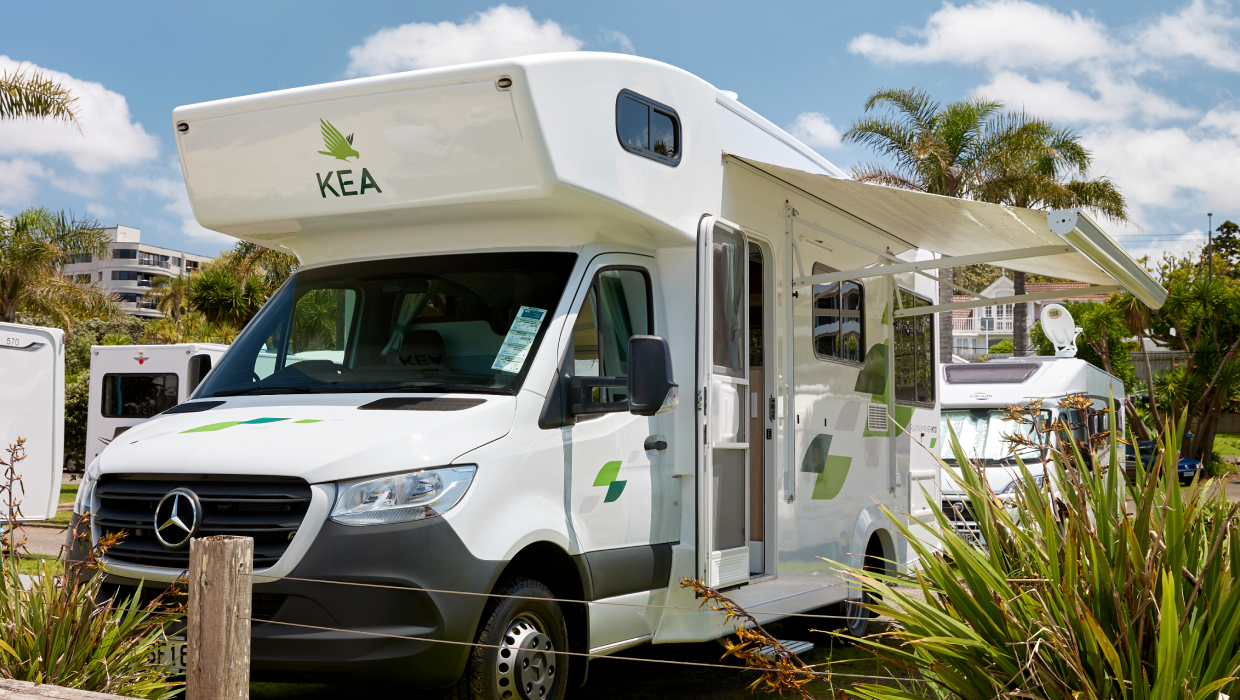 Buying a motorhome is an exciting time. Looking at motorhomes for sale, planning your bucket list of destinations, and deciding on which will be first. It's something you may have been dreaming about for years! But sometimes, in the excitement to start living the dream, it can be easy to miss some important steps. In this guide, we share some mistakes to avoid when the time comes to buy a motorhome.
Why it's important to buy the right motorhome
Whether it's brand new, used, or an ex-rental, buying a motorhome is a big investment. Choose wisely, and you'll have many years of happy travels. But make a rushed decision, and you could end up with an RV that doesn't suit your travel style. Worse still, it may spend more time in the workshop than parked up on holidays.
Most RV buyers take many months to research the right motorhome for them. And it does take time. There's a lot to consider! Here are a few pointers on what to avoid when you feel ready to buy:
1. Not taking a test drive
Just as when buying a car, it's important to take the RV you're considering buying for a test drive. Going for a good long road test will give you an indication of how comfortable it is to drive. You might also notice rattles or noises that need to be checked out.
One of the best ways to get a good feel for a potential new motorhome is with RV Super Centre's 'try before you buy' option. Simply book a rental through maui, Britz or Mighty. Then, if you decide to buy a new or ex-rental vehicle within three months of your rental hire, you'll receive up to $1500 worth of rental vehicle charges back (terms and conditions apply).
2. Not getting a vehicle inspection
It's always a good idea to have an expert look over any motorhome you're considering buying. This should be done by a qualified mechanic who is experienced with motorhomes. If you're buying second-hand privately, this is an essential step. It can be very difficult to seek resolution with a private seller if mechanical issues become apparent once you've parted with your money.
Buying an ex-rental motorhome through RV Super Centre offers a great deal of peace of mind. You can trust that each motorhome has a documented history of regular servicing, is well-maintained, and has been mechanically checked before you drive it home. Your motorhome also comes with a 12-month guarantee so you can enjoy worry-free travels.
3. Not speaking to someone about your finance options
If you're seeking finance to buy a motorhome, it's worth getting expert advice. Take the time to get a few different quotes and explore considerations such as the loan term and interest rates. It's too easy to get locked into a deal that is not really in your favour. At RV Super Centre, you've got the added benefit of having access to our own inhouse business manager who is always more than happy to assist. .
4. Forgetting to get input from loved ones
For most people, an RV is a great way to share travel and holidays with friends and family. As such, you'll want to take your loved ones along when you're looking at motorhomes for sale. There's so much to consider when buying a motorhome, so having a few extra pairs of eyes on the job is always helpful! They'll probably have a different perspective and might notice things that you don't. It also means you're less likely to get complaints further down the track!
5. Not reading up on self-containment regulations
Being certified self-contained is top of the must-have list for most motorhomers. To be self-contained, your motorhome must meet the current New Zealand Standard for Self-Containment NZS 5465:2001. In a nutshell, a self-contained vehicle can meet the ablutionary and sanitary needs of all occupants (including water for drinking and cooking) for a minimum of three days without requiring any external services or discharging any waste. It also means you're able to make use of the great freedom camping sites around New Zealand.
You'll definitely want to ensure your new motorhome meets these standards. If not, you'll limit the places you can stay. It can also cost a fair bit to bring your RV up to self-containment standards, so it's better to choose a motorhome that is already certified.
6. Not making a budget
Getting into the nitty-gritty of budgets and finances may be the last thing you feel like doing when you're ready to buy a motorhome! But, it's one of those things that should be done early and properly. Knowing what your budget is will ultimately save a lot of time and stress. It also means you're less likely to overspend and have regrets later. Remember, when you're planning your budget, you may need to consider the addition of must-have motorhome accessories and potential modifications.
7. Not checking weight restrictions
Did you know that motorhomes have a weight limit (known as payload)? If you go over that limit, you could end up being faced with a large fine. If you're overweight when an accident occurs, you may not be able to claim insurance.
With this in mind, it pays to know the basics of weight restrictions. One of the questions to ask when you're looking at motorhomes for sale is what its payload is.
The payload weight you can carry is determined by your RV's gross vehicle mass (GVM) minus its tare weight. Payload includes things like passengers, clothing and food, appliances, water tanks, outdoor equipment etc.
GVM is how heavy your vehicle can legally be when fully loaded up.
Tare weight is the RV's 'naked' weight – when it's empty.
Different vehicles have different tare, GVM, and payload weights. The lower the payload, the less you can load up your motorhome.
Speaking of weight restrictions, you'll need to make sure you've got the correct licence for the weight of the RV you drive. If you hold a full Class 1 New Zealand driver's licence you can drive motorhomes with a GVM of 6000kg or less.
8. Forgetting to check tyres
With so many other things to consider when looking at motorhomes for sale, it can be easy to forget things like tyre tread. But if you don't, you could find yourself needing new expensive tyres to pass your first warrant of fitness.
Because they are usually driven at the maximum weight, motorhomes require specially-made tyres that can carry the load. These tyres are available from your local RV Super Centre.
9. Not considering layout
Once you start researching motorhomes, you'll realise there are lots of different layouts available. It can be a bit overwhelming at first! But it's worth taking your time to think about what suits you most. Would you rather have a permanent bed or are you happy with a lounge that converts into a bedroom? Is having a full-sized bathroom important, or is something more compact suitable? The best way to find these answers is to spend time in different motorhomes. Again, this is where RV Super Centre's 'try before you buy' option can be very helpful. It's also worth talking to other motorhomers to find out what they like or don't like about various layouts.
10. Not checking storage space
Having enough storage space makes a big difference to how comfortable and enjoyable your motorhome travels will be. Trying to cram your clothes into small cupboards or not having anywhere to store your fishing rods soon gets frustrating. Have a good think about the gear you'll want to carry with you on your travels. You may like to bring kids' bikes, boogie boards, golf bags, a coffee machine, etc. The storage available in different motorhomes can vary considerably. Some have several large outdoor lockers; some have oodles of storage in the bathroom but not enough in the kitchen. You may end up needing to compromise, but it's always good to add storage to your checklist of factors to consider.
Feeling confident and ready to buy your new RV?
Now that you've got some helpful advice on mistakes to avoid when buying a motorhome, it's time to start searching for your dream RV.
Join the thousands of other Kiwis who are living the dream. Get ready to explore New Zealand's beautiful destinations, take weekend road trips, and live the RV lifestyle. A great place to start is with our quality range of motorhomes for sale. Our wide range of new, used and ex-rental motorhomes offer something for everyone.
Need more information or advice? Our helpful team of experts is always available to answer your questions so please do contact us for a friendly chat.
---
Leave a comment