NZ Classic Sheepskin seat covers and floor rugs
Author: Peta Stavelli Date Posted: 20 May 2019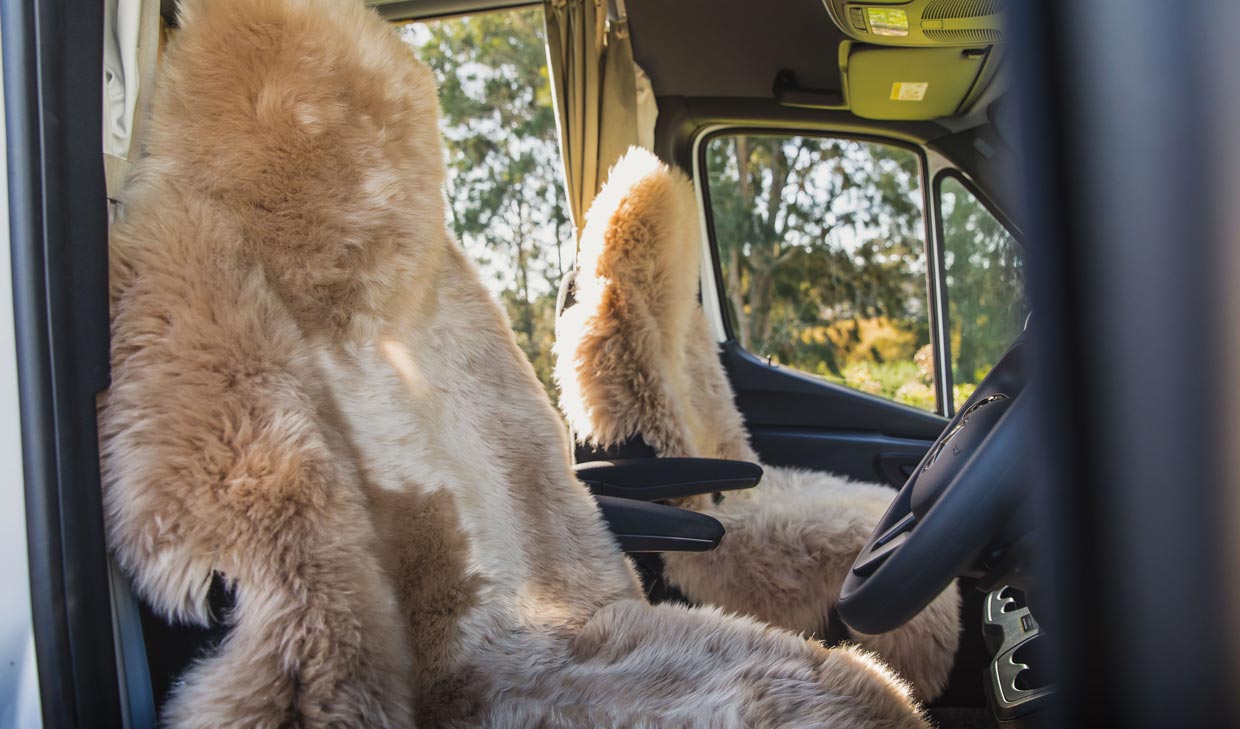 New Zealand wool is making a big comeback as the world wakes up to what we Kiwis have been enjoying for an eternity. There's hardly a New Zealand home that is not adorned with a sheepskin product – be that a floor rug, throw or underlay for the bed.

That's because this look is classic, creating an overall style which is natural, comfortable and also a little bit luxurious. Quite simply, wool is hard to beat. These Classic New Zealand seat covers are made from carefully selected sheepskins to upgrade the look of your car seats, no matter what the age of the vehicle.
They will slip on easily to fit all motorhome seats, as well as most vehicles, without affecting the deployment of the airbags or armrests. Simply slide on over the headrest and attach the velcro tapes under the seat for a snug fit.

The seat covers will protect your upholstery from sun damage and wear and tear, while also creating a plush seat that will keep the air circulating naturally. These 100% NZ made seat covers feel so good, they will spoil you for life, adding comfort while the natural wool fibres help regulate body temperature, keeping you warm in winter and cool in summer, even on the longest drives.

Available in both long and short wool lengths and with 6 colour variants (White, Honey, Sand, Grey, Black and Chocolate), there are options to suit any interior and preference.

If you're converted to the luxury of these Classic NZ sheepskin seat covers, you may also want to accessorise with the range of sheepskin floor rugs, bed underlays and innersoles available.

Get yours today from RV Super Centre, instore or online.
Find the range of sheepskin car seat covers and rugs here.
---
Leave a comment