4 motorhomes perfect for touring couples
Author: Peta Stavelli Date Posted: 12 December 2018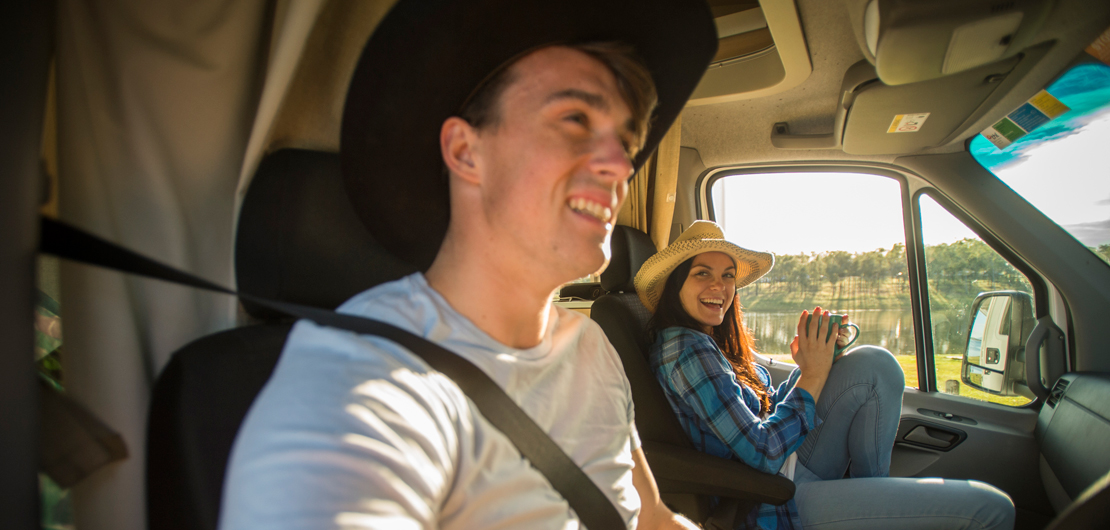 Narrowing down the dozens, if not hundreds, of motorhomes on the market to find the perfect one for you and your partner can be a task.
When RV Super Centre Christchurch's Vehicle Sales Consultant Karon Loughridge is asked by prospective buyers where they should start, she has a question of her own: "What's the budget?" she asks.
And that's the best place to start. No matter whether you're a young travelling couple; an older, footloose and fancy free, couple; or a budget conscious (or entry level) couple, there'll be something out there for you. And in each of these categories, there's also plenty of possibility for cross-over. For example, the older couple might be new to motorhoming, and also budget conscious, or they might be experienced motorhomes, who are downsizing.
No matter which category they fit into, everyone looking to buy a motorhome will have a budget in mind.
THE BUY IN
So, let's start at the very beginning. You're new to motorhoming and you don't have a great deal to spend. Here's the good news: you can still buy a great little motorhome, less than 7m in length, for just over $50,000. And, if you've got a little more to spend, you can also buy a great motorhome (with a few more bells and whistles, it must be said) for twice that amount - or more.
And there's another scenario which might also work for budget conscious couples, who intend to be touring for a few months at a time. When you have finished touring, you could put your motorhome to work for you by listing it with Mighway.
Mighway is a tiered, peer-to-peer rental scheme which puts owners in touch with private renters. It's like an Air BnB for motorhomers and it means that, if your motorhome is idle at times, you can have your cake and eat it, too. Perhaps you could afford to spend a little more at the outset, safe in the knowledge that your motorhome will pay for itself when you're not using it. Ask the team at any RV Super Centre how this scheme could work for you.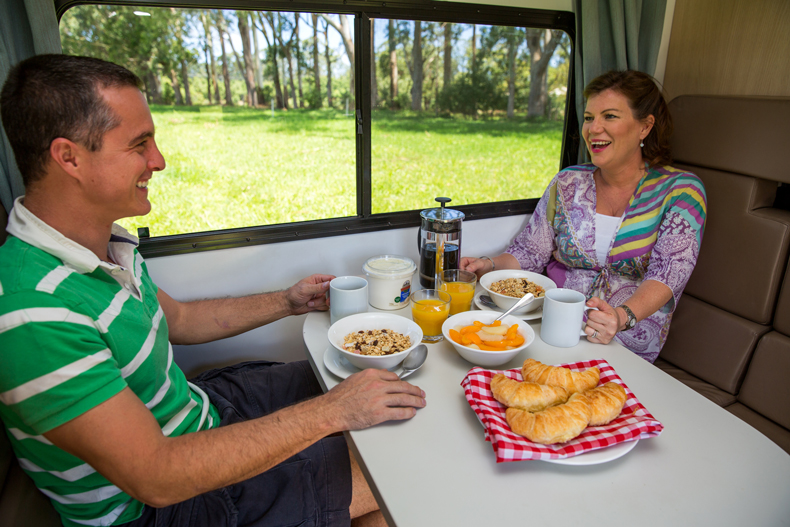 THE BUDGET-CONSCIOUS BUYER
If going down the Mighway highway is not for you, there are still plenty of options for a budget-conscious buyer. Let's say you're budget-conscious and looking for that nippy, wee roadster with plenty of get up and go, so you can get up and go whenever and wherever you want. Karon says a great buy in this category is would be the 2010 Alpha2 two-berth which retails for $52,990.
"This vehicle is just 6m in length," she says. "It's perfect for anyone new to motorhoming. It's so easy to drive and to park in places like supermarkets. It's also walk through with a spacious kitchen and a good-sized living area."
Speaking from experience, this type of small motorhome is a personal favourite of mine. Many are the happy holidays we've had in similar vehicles to this, where you can reverse right up to the view and open the back doors. Also bliss for the young and the young at heart.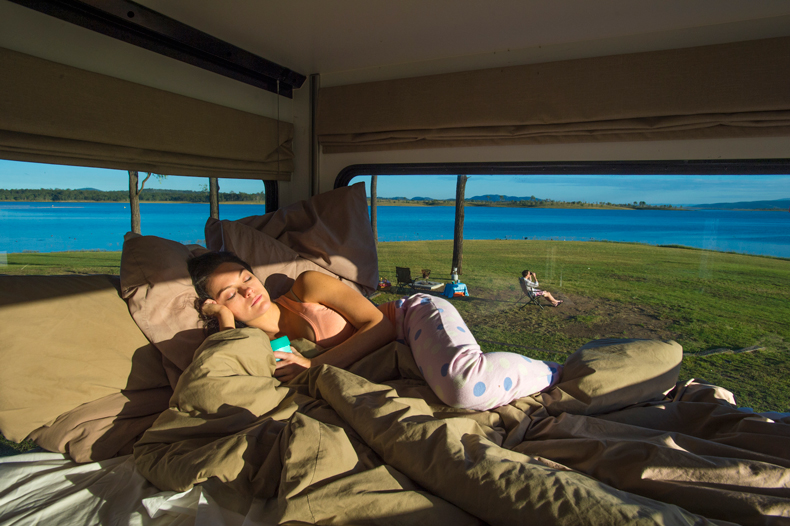 YOUNG (OR YOUNG AT HEART) COUPLES
Karon's top pick in this range is the two-berth, long wheel-base Kea Odyssey. The sidewall seats create a perfect day lounge. And you can use all that space to lay out your kite/surf or paddle boards. But, wait, there's more. The ceiling hides a drop-down bed. Brilliant. And if you need even more reason to check out the Kea Odyssey, it's also got an external barbecue and plenty of headroom, with a lovely clean, uncluttered finish. In fact this one's got everything you need to take you from the snow to the surf. And at $79,990, it won't break the bank, either.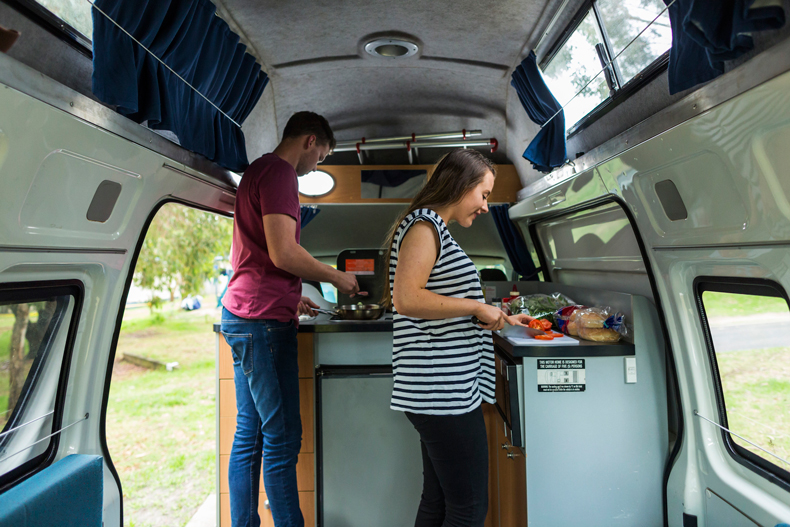 OLDER AND BUYER
Any of the above will just as easily appeal to an older buyer as to a younger one. I know, because I fit into the older category, and would be looking for an entry level, highly manoeuvrable home on the road. But if you want a little more room, or perhaps a little bit more home comfort, you might be happier with something from the Roller Team. RV Super Centre has plenty of models to choose from in this range, so it all depends on the layout you are looking for. Two popular models are the Wanderer or a Conquest, which both offer your choice of island bed or twin beds.
"The Roller Team refurbished stock is very competitively priced and they are extremely well kitted out, insulated with double glazed windows and everything you need for extended touring," says Karon.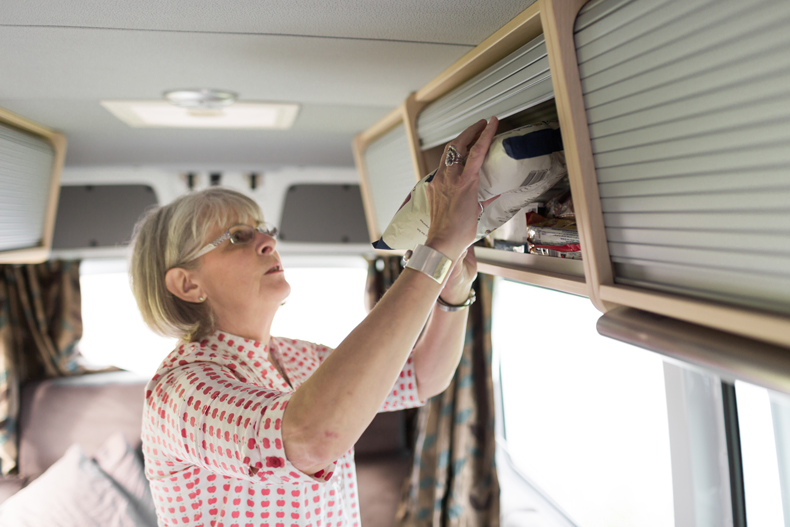 If you have any questions about how you can get on the road this summer, pop in to see the team at RV Super Centres nationwide.
---
Leave a comment