Karon Loughridge - Dream homes for sale.... with wheels!
Author: Laura Gray Date Posted: 16 October 2018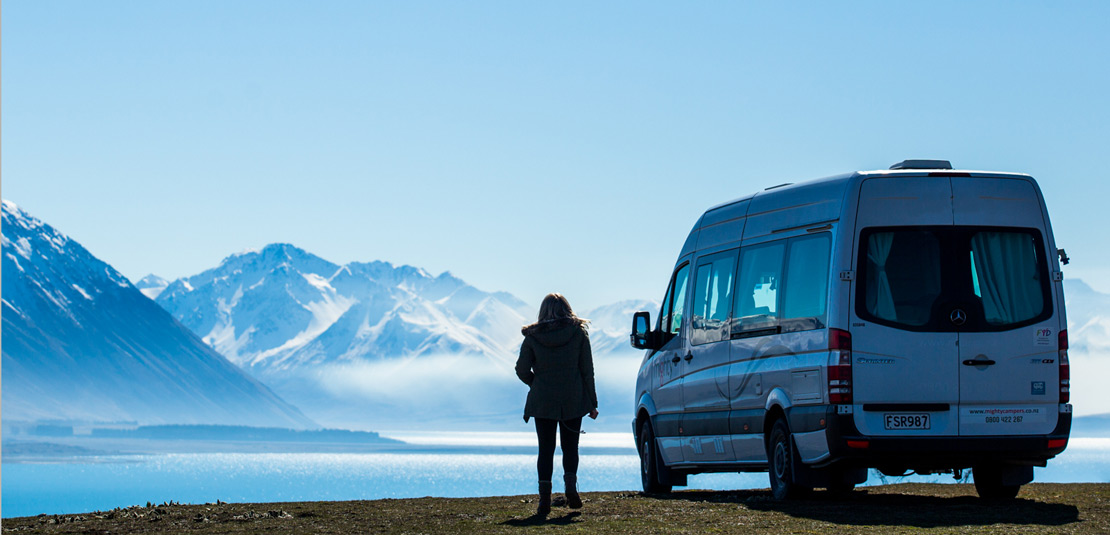 Karon Loughridge is kicking goals in the RV marketplace, with her warm and friendly personality, her detailed product knowledge and her instinctive ability to see what her clients need – even when they're not really sure themselves.

With over a decade's experience selling real estate all over Christchurch, Karon is delighted to still be selling houses and dreams – only now, they have wheels and engines, too! We quizzed Karon about what it takes to be a star in this very specific field.

Q: How long have you been selling motorhomes?
A: About 18 months, but it feels like something I was born to do.
Q: The motorhome lifestyle is big in New Zealand; what makes it so popular in NZ compared to other places, do you think?
A: It's just so easy here; the roads are good, the distances aren't huge between centres and there's lots to see all the time.
Q: Have you had much experience of the motorhome lifestyle yourself?
A: Yes; my husband and I get away in a different rig almost every weekend, plus we did a two-week trip in Australia, from Adelaide to Perth.
Q: Was that on the bitumen or the dirt?
A Bit of both; it's good to escape completely into the bush sometimes.
Q: And where have you travelled in New Zealand?
A: Pretty much everywhere on the South Island; nowhere's very far away, so a weekend trip isn't hard, and there's so much to see and do! We're going to the North Island next year.
Q: Where would you take visiting family?
A: Anywhere in the South Island that has lakes.
Q: Have you travelled overseas much?
A: All over Australia over the years, to Ireland a few times to see my husband's family, plus Paris, Canada and Venice. But there's always more to see.
Q: In the motorhome world, what's the biggest rig you've sold?
A: The Kea Retreat is the top of the range and I've sold a couple of new ones of those. But, mostly, customers are buying the refurbished motorhomes.
Q: Do you see many people coming back to you, to upsize or downsize?
A: Not really – a motorhome is usually a long-term commitment for most buyers – but what makes me happy is the number of referrals my customers have given me. Often someone will say, "I was told to come here by so-and-so and told to ask for you, because you looked after my friend so well," – so that's nice, very satisfying.
Q: Do men and women approach buying a motorhome differently?
A: Often, the wife is the decision-maker. If she puts her head inside and doesn't like just a single thing – well, a guy does as he's told: happy wife…
Q: What do you do away from work?
A: Besides travelling, good wine and great food, I like dancing, cycling, going to the gym and spending time with the grandkids.
In fact, Karon was the star of the recent NZMCA Motorhome, Caravan & Leisure Show in Hamilton, and helped more customers into new motorhomes over the weekend than anyone else in the RVSC team, so if you're in the market for a new motorhome, or you want to see what's out there, drop into the RVSC Christchurch at 159 Orchard Road, Harewood, Christchurch.
---
Leave a comment