Cookware with fridge benefits
Author: Peta Stavelli Date Posted: 15 August 2018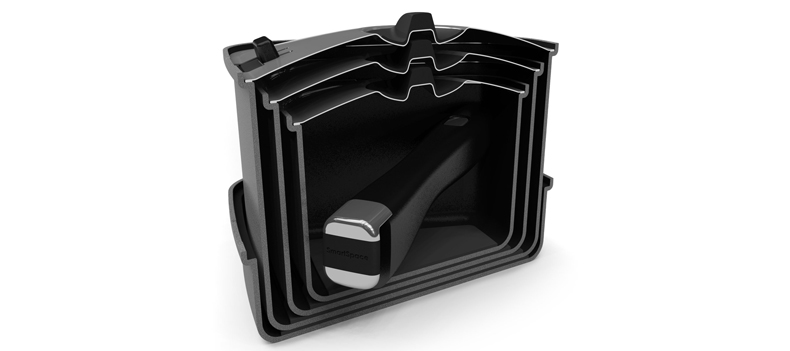 If you are looking for a space-saving solution to your cooking needs when on the road, Smartspace has arrived at a brilliant design for their latest cookware set. The three-piece set comprises three pots with one removable handle. The pots themselves are differently-sized. They comprise a 1.4 litre, 1.9 litre, a 2.8 litre pot, each with its own silicon mat which can be used when stacking, or to save your benchtops from heat damage.
The unique shape is designed to save space on the stove top, as well as in the cupboard. Each can be stacked one inside the other. And the best news of all may be that these cleverly designed cookers are that the lids are sealable and the pots can also be used to store food in the refrigerator.
The removable handle is injection-moulded, with a heat resistant body. It has a unique locking mechanism so the heavier the pot, the stronger the hold. That means maximum safety when using the pots while camping or in the confines of an RV galley. The well-designed handle has a cast stainless steel core with two safe and easy detachment buttons.

Smartspace's pot walls comprise 3mm aluminium with a quality enamel finish, Teflon coated interior and an impact bonded heat transfer induction base. The stainless steel lid has a heat-resistant silicone knob and a special steam vent which seals for refrigeration.
These pots are a brilliant departure from the run of the mill cookware that does not take into account the need for versatility and space-spacing design required by campers and caravanners.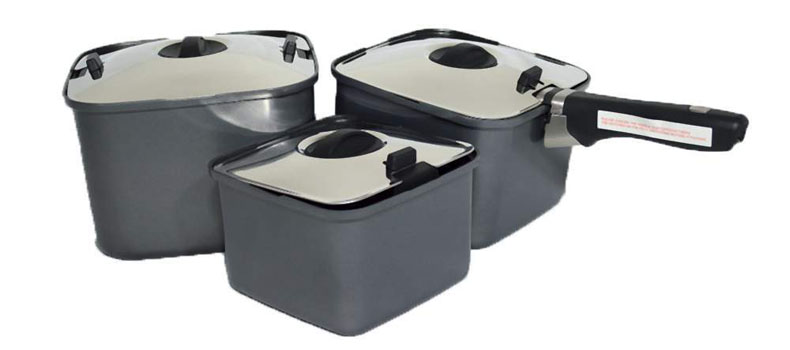 I love that they come in a set of three which can be added to as time and money allow. Smartspace has even thought of providing additional handles which can be separately bought if the need arises.

The price reflects the quality. It's an investment worth making for anyone who loves to cook while on the road.

Smartspace three pot set at a glance
Pots, lids, handle all stack inside one another for easy storage
Teflon non-stick coating
Custom silicone mats for stacking and use on benchtop
Unique shape to fit on stoves
Three Smartspace pots, 1.4, 1.9 and 2.8 litres
Three matching lids, three custom silicone Mats, one removable handle
Priced from $220 with member discount from RV Centres nationwide
---
Leave a comment