Vans and Minibus Hire Auckland


RV Super Centre can support essential businesses with the supply of reliable vans and minibuses to help keep you and New Zealand running.
If you need a van or minibus, we can act quickly to supply you with a quality vehicle on the same day, at competitive prices. There are dozens of vehicles available, you can pick up from our Auckland Mangere yard or we can offer a drop-off service for your convenience.
Our Renault vans are 2017 models and can come fitted as a 12 seater minibus to get your crew from A to B, or empty to maximise transporting goods capability.
Contact Vicky now who is ready to help you with your requirements:
2017 Renault Master Van

Engine Type: 2.3 Turbocharge Diesel
Fuel Consumption: 8.3 litre/100km (4 out 6 stars)
Transmission: 6 Speed Auto/Manual
People: 2 Seater

Features
Rear view Camera
Rear Parking sensors
Rain sensing windscreen wipers
Bluetooth hands-free connectivity
Cruise Control
2x USB Audio Inputs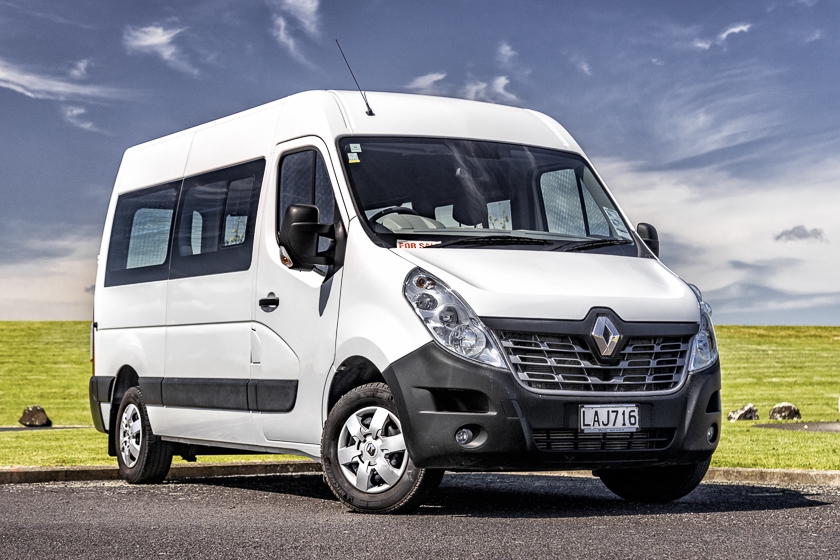 2017 Renault Master Minibus
Engine Type: 2.3 Turbocharge Diesel
Fuel Consumption: 8.3 litre/100km (4 out 6 stars)
Transmission: 6 Speed Auto/Manual
People: 12 Seater
Luggage: 6 Large bags / 10 small bags
Features
Rear view Camera
Rear Parking sensors
Rain sensing windscreen wipers
Bluetooth hands-free connectivity
Cruise Control
2x USB Audio Inputs