Introducing LDV
Author: RV Super Centre Date Posted: 5 January 2017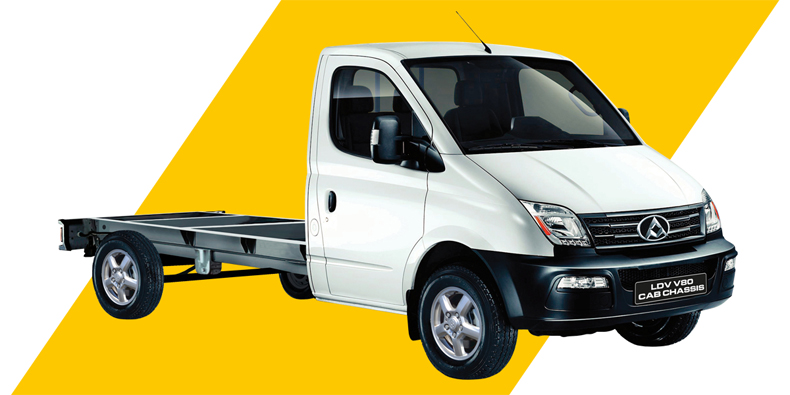 INTRODUCING LDV
As a brand, LDV has been around since 1993 but it has only come to the fore as a motorhome base vehicle in New Zealand since teaming up with Chinese manufacturer SAIC in 2001. Great Lakes Motor Distributors from Taupo acquired the New Zealand agency and over the past three years has appointed 20 sales and service agencies throughout the country. After initial trials proved satisfactory, Richies Coaches and Buses has introduced around 50 LDV 'vans into its bus fleet.

LDV V80 CAB CHASSIS
The LDV V80 offers you the pleasure of car-like handling with the power of an advanced diesel engine. Perfect for all your transport needs, the LDV is designed to carry large loads, while you travel in complete comfort. With a massive number of worldwide sales and multiple awards, it's already made its mark. Power for the LDV V80 comes from an advanced, economical 2.5-litre turbo-diesel four-cylinder engine designed by the Italian VM Motori company. The Bosch electronically controlled engine produces up to 100 kW of power and 330 Nm of torque. The Cab Chassis' massive area allows for a flexible configuration so any large load can be easily accommodated. It's a "light vehicle" with a GVM of 3500kg, meaning it can be driven on a car license and registered with a WOF.
A more comprehensive list of the features available on the LDV V80 Cab chassis is available on the LDV website.

MOTORHOME BUILT ON LVD CHASSIS
The KEA Breeze is the first motorhome built on a on a LDV V80 Cab chassis. You can read full reviews of the KEA Breeze on the NZMCD website and in the iMotorhome eMagazine.
---
Related Products and Accessories
---
Leave a comment