Pure, fresh water for the family
Author: Peta Stavelli Date Posted: 9 November 2018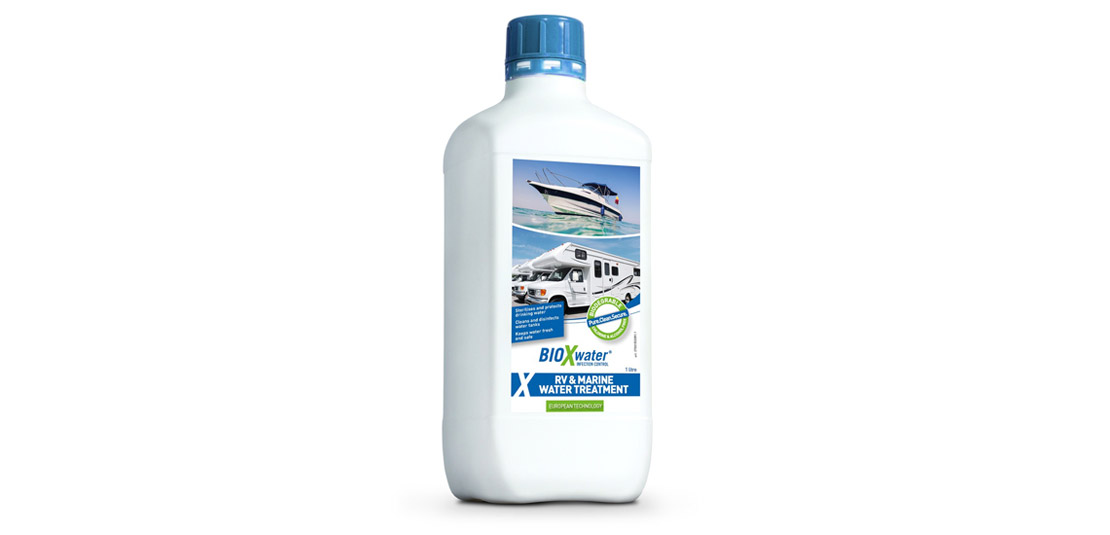 It's an ever-changing, world and the chance of finding a source of pure water to top up your tanks while you're on the road has never been less likely. Even when you take your water from traditionally safe town supplies, given the recent bad press about cross contamination, there are no guarantees.
Industrial or dairy run-off, algae, everyday toxins and untreated water used to fill the water tanks in your motorhome or boat can all leave you and your family exposed to gastric infection. This is a sure way to ruin that perfect getaway.
And if the water you use has been chlorinated, this purifying chemical in tanks is usually present in such small amounts that it can dissipate as soon as the vehicle gets underway. Simply by moving along in the direction of your next destination, your fresh water supply can lose its resistance to contaminants, and reinfection of the tanks can occur.
Let's say, all things being perfect, that you have topped up with fresh water from a good source. If your RV has been sitting around for a while, it's impossible to know if contamination has occurred in the tanks or water lines which can be clogged with hidden algae or bacteria.
That's why the one-litre pack of BIOXwater Water Purifier Treatment was formulated. It's the compact and convenient size especially for use in RV and marine water tanks to protect against algae, viruses and bacteria, and to quickly leave them safe and sanitised.
BIOXwater Water Purifier Treatment is colourless, odourless, and tasteless and 100 per cent biodegradable. It is made using food grade ingredients approved as a water treatment in New Zealand and overseas. BIOXwater does not contain chlorine and contains just 1.5 per cent hydrogen peroxide, so it's safe for all domestic uses from showering, clothes washing and teeth cleaning to food preparation.
BIOXwater is simple to use; and the best part is it can be used to refresh water which has been sitting in your tanks without the need for mixing harsh chemicals. Use it every time you top up, if the tanks have developed any odours, or just to be sure that your tanks are clean and free from unpleasant bugs.
You can safely use it in tanks or potable water bottles to treat up to 650 litres of water at the application rate of just 150ml per 100 litres of drinking water. BIOXwater was developed as a chlorine-free treatment for all fresh water storage tanks to protect against common microbiological infections like salmonella, E.coli and campylobacter. BIOXwater Water Purifier Treatment is a highly effective new generation water treatment, silver-stabilised and specially designed to keep you, your family, and the environment safe.
It's the simple, easy to use way of ensuring that the water you're drinking is fresh and pure. So you can just get on with the pure enjoyment of your holiday.
BIOXwater Water Purifier Treatment at a glance
Safe and easy to use for all your drinking water
New generation silver stabilisation formula
Convenient one litre pack
No mixing or harsh chemicals
Guards against gastric bugs
Add to water thanks that have been sitting
Treats up to 650L of water
---
Leave a comment