Happy customer profile - Tony & Mary
Author: Peta Stavelli Date Posted: 31 January 2019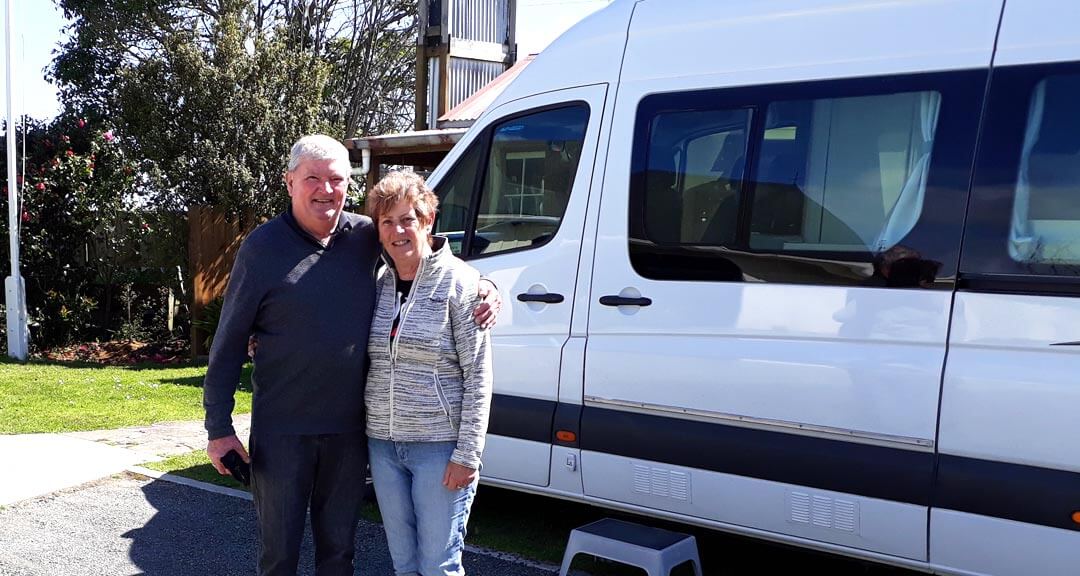 When it came to upgrading their campervan, Tony and Mary Daley didn't think twice about how they would go about the purchase of their new model.

"It was a no-brainer," they say about their decision to buy the same campervan from RV Super Centre - the same company and the same salesperson as their previous purchase nine years ago.

Back then, the Daleys bought a short-wheelbase Mercedes Sprinter from the RVSC sales yard near their Auckland home. The salesman was Ian Melville.

"We were absolutely delighted with our purchase, and so impressed with Ian and the company that when we decided to upgrade from our first vehicle, we sought him out. He's very good to deal with and the company backs him to make sure the customer is happy," Tony explained.

When Tony and Mary bought their first campervan, it came with a one-year warranty. "Although second-hand, it was in very good condition and well-maintained. But when we experienced minor issues, Ian told us 'bring it in, we'll deal with it.' And they did. Ian also advised us to have it serviced once a year by a Mercedes specialist. It was great advice. We had a Mercedes dealer near us, so we did as advised and, even though it had 400,000km on the clock when we sold it, it was still purring along."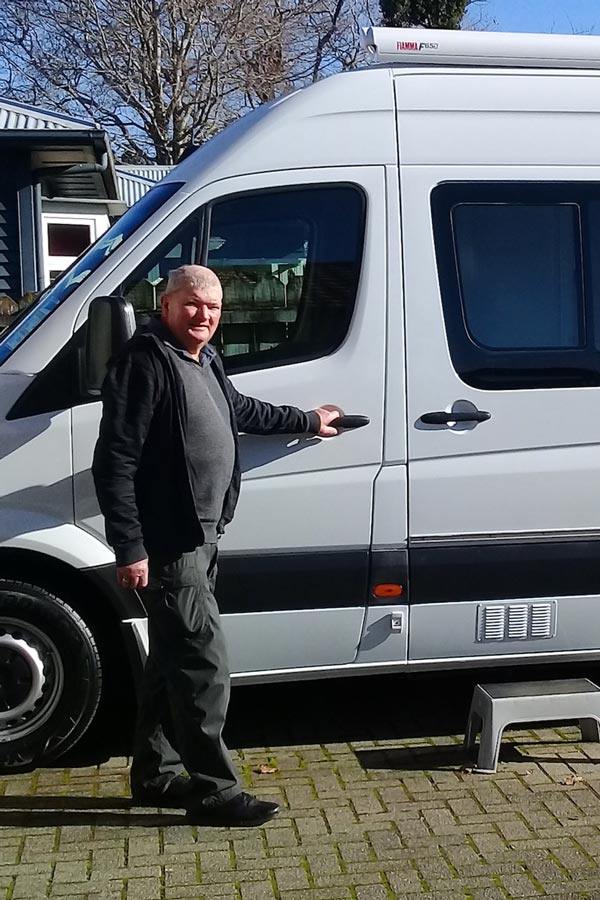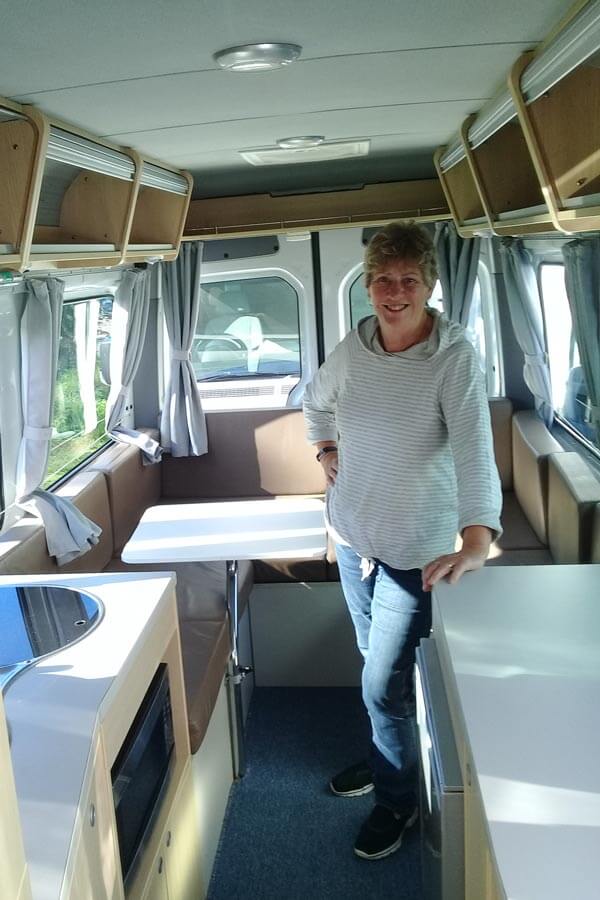 When the Daleys recently decided to upgrade to a newer vehicle, they went to see Ian at Albany's RV Super Centre. They wanted to purchase a long-wheelbase Mercedes Sprinter. Unfortunately, at the time of their visit, these popular vehicles were in short supply.

"Ian apologised for the inconvenience and he said 'don't worry, we'll find you one.' And they did. The RV Super Centre team was like that all the way through. They've been terrific."

This time, changes are few. Apart from being a more recent model, and a metre longer than their previous vehicle, the Daleys Mercedes Sprinter (MK11) is also automatic transmission.

"Mary was keener than me at first, but I must admit, as a retired builder, to having a few shoulder issues and the automatic gearbox is fantastic. It's so easy to drive and I'm a convert," Ian said.

When it comes to describing the service they have received at RV Super Centre the couple are not short of superlatives.

"The service is really personal. It's all about ensuring the customer is happy. Of course we are biased. We love our campervan."

---
Leave a comment