Christmas on the road
Author: Ali Millar Date Posted: 26 November 2018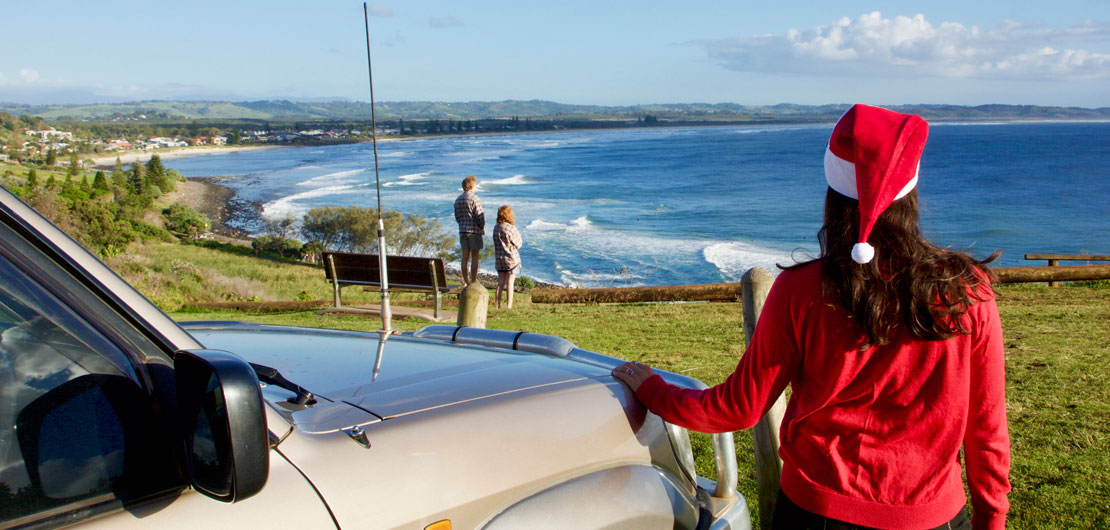 Traditionally, Christmas is a wonderful time of the year, filled with memorable shared experiences with family and friends. But it can also be a time of high stress for many - all that shopping, cooking, driving, eating and drinking can take its toll. So why not consider something slightly less stressful this year and head away from the chaos with your campervan or motorhome and spend Christmas on the road?
Camping over the festive season is a fantastic way to spend time with your loved ones, but it's also one of the busiest times of year, with many campgrounds full to the brim. However, if you're well prepared and willing to share the love, it can be a truly joyful time away.
BOOK EARLY
Spending Christmas on the road is no easy feat and will certainly require some pre-planning. Once you've got a destination in mind - something that the whole family will enjoy - it's time to get booking. Consider making a short list of campgrounds or holiday parks you'd like to stay at and start calling around.
To bag a campsite this time of year, you'll need to plan well in advance, as holiday parks and many national park campgrounds can be booked out months beforehand.
However, even if you haven't booked all hope isn't lost – there's also plenty of campsites that operate on a first-come, first-served basis, so if you time it right, you might still nab one.
SHARE THE LOAD
If you're going away with a group of family or friends, a bit of pre-planning can make sure the usual Christmas stress is kept to a minimum. Make sure everyone shares the load so no one person ends up under too much pressure. And split up food and supplies between the groups, so you don't double-up on everything. There's no point have four barbecued turkeys when two will do!
Taking it in turns cooking a meal for everyone can be a fun and less stressful way to feed the troops. And if you'll be away for Christmas Day, plan the menu before you leave and share the cooking around to avoid chaos in the motorhome or camp kitchens.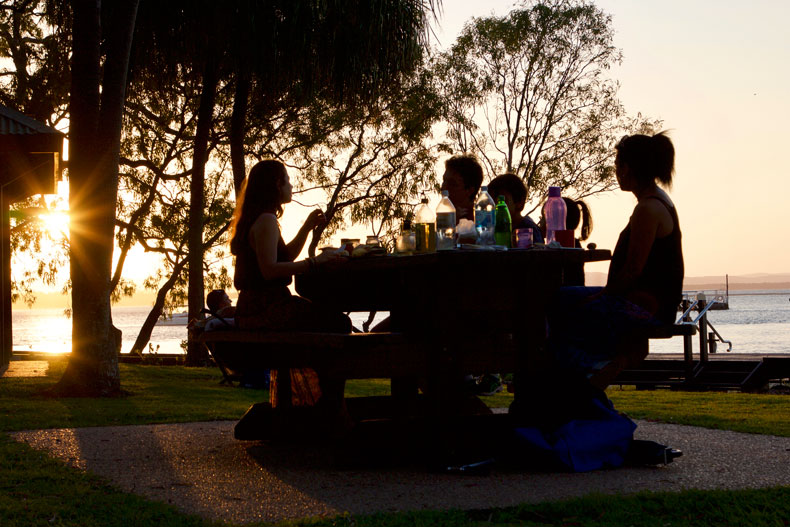 FOOD FOR THOUGHT
On of the highlights of Christmas is the food and just because you're camping doesn't mean you should miss out.
For the big day, think camp oven roast turkey, fresh salads, barbecued seafood and anything else your imagination can conjure up. Make it fun and delicious but keep it simple – you're camping, after all.
And remember, your food storage space will be limited by the size of your motorhome's fridge, so don't go overboard. You don't want leftovers fermenting in the summer sun.
THE MORE THE MERRIER
Christmas can be a stressful time of year, even if you're camping, due to the sheer number of people that congregate together. And this is equally true in a holiday park or campground which will be bursting at the seams this time of year.
There's really no avoiding, so it's best to go into it with an open mind and open heart. Your campsite neighbours are just new friends you haven't met yet!
The festive season is about spreading the Christmas cheer, so put it into practice by introducing yourself to your campground neighbours and sharing a Christmas drink or two. The more, the merrier, after all!
And for anyone far away from family and friends and feeling a little lonely at this time of year, busy campgrounds can be the perfect place to meet like-minded people to share in the fun of the festive season.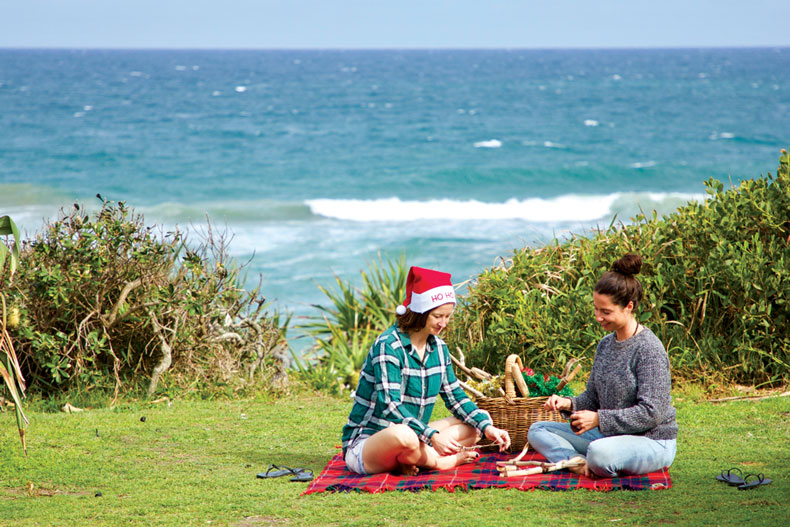 GET DECORATING
Just because you're on the road doesn't mean you have to miss out on the fun of Christmas decorations. The best thing about decorating your motorhome and campsite for Christmas is you can take it as far as you want – from a few simple decorations picked up at the supermarket to a full-blown DIY Christmas display.
You can't go wrong with a bit of tinsel strung across your motorhome's ceiling or wound around the bullbar for instant Christmas cheer. It's cheap, lightweight and with a bit of sticky tape or Blu Tack, should stay in place while you drive to your campsite.
There are plenty of Christmas-themed battery or solar-powered LED lights available these days, and they're perfect for stringing across your awning and in the trees around your campsite (with permission, of course).
It wouldn't be Christmas without a Christmas tree. But you're not likely to be able to haul around a full-size pine tree in the corner of your camper, but there are plenty of smaller, lightweight and synthetic options to be found. If you prefer a living, breathing 'tree', embrace the natural environment around you and string up some baubles and decorations on a tree at your campsite.
Wreaths are an easy way to bring Christmas cheer to your campsite, and you can easily pick up something store-bought if you don't have that DIY flair. Choose something that can withstand the elements and simply hang it on your motorhome's door for instant Christmas spirit. If you're ready to take your craft levels up a notch, collect sticks and grasses to weave your own bush wreath, or buy a wire or wooden frame then decorate it with whatever native foliage or flowers you can forage. Bush craft at its best!
Bunting looks great strung up across a motorhome awning and you can buy foil or plastic-based, Christmas-themed bunting that'll last the distance in the (hopefully unlikely) chance of inclement weather. If you're feeling more creative, make your own by cutting triangles out of scraps of festive fabric and let loose with your decorating skills. Pin then sew the flags along a strip of ribbon and string around your campsite to your heart's content!
---
Leave a comment