On a trip to Coromandel
Date Posted: 24 July 2018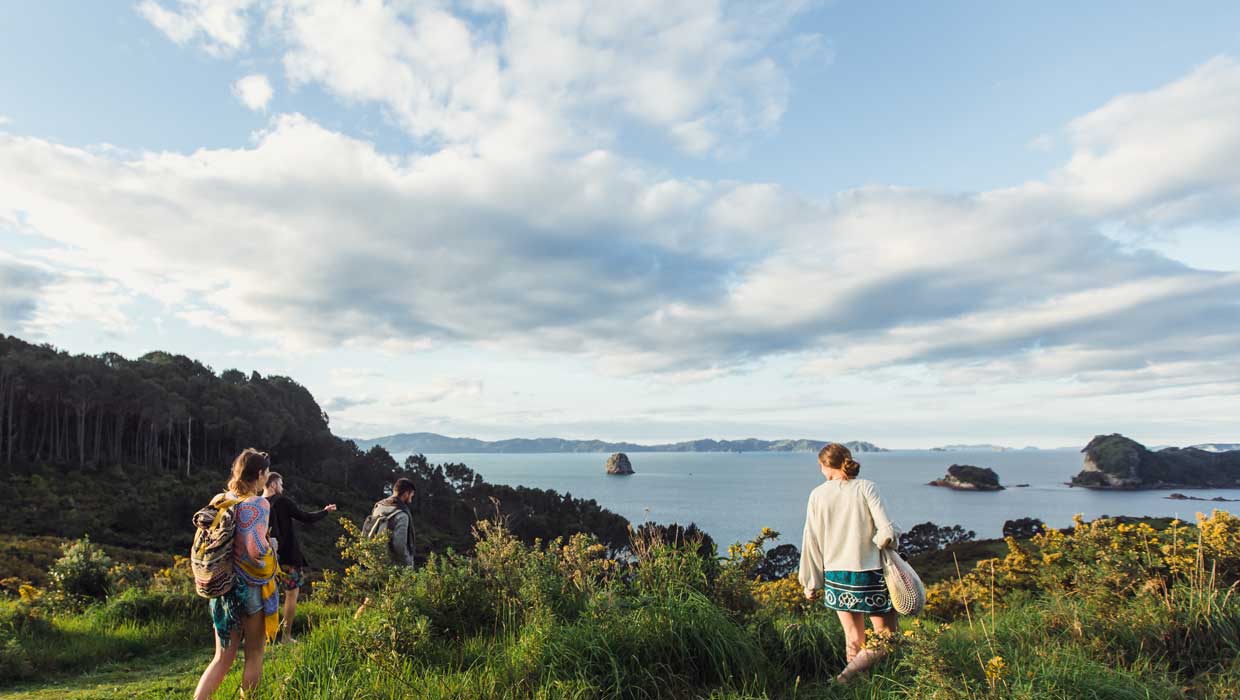 To the east of Auckland, the Coromandel Peninsula is one of those quirky NZ destinations that attracts both Kiwis and overseas tourists alike. In the case of the latter, it's often bypassed by first time NZ travellers on their hasty way from Auckland to Rotorua and Taupo. Consequently, those who do find their way there are often experienced enough to know about digging out those little attractions that are so New Zealand, offering something of a glimpse to the past whilst having fun in the present.

Generally speaking most people do a little circuit of the peninsula starting in Thames, travelling via Coromandel and Whitianga and ending in Waihi to the south or the reverse. There are little traps to be wary of, like for instance this writer in a hurry one day decided that The 309 Road might be a quick shortcut, well it seemed like a good idea at the time…..

There's a fair bit of history to be learned around the Coromandel, for instance the town of Thames, once a gold mining centre and Kauri logging area, was a rival for Auckland in becoming the major town in the area, having apart from anything else more that 100 hotels. Until 1991 Thames was connected to Hamilton by rail line but that is now the Hauraki Rail Trail, to be enjoyed by walkers and cyclists. Today Thames is much quieter but there is plenty to do including studying the architecture of the older buildings.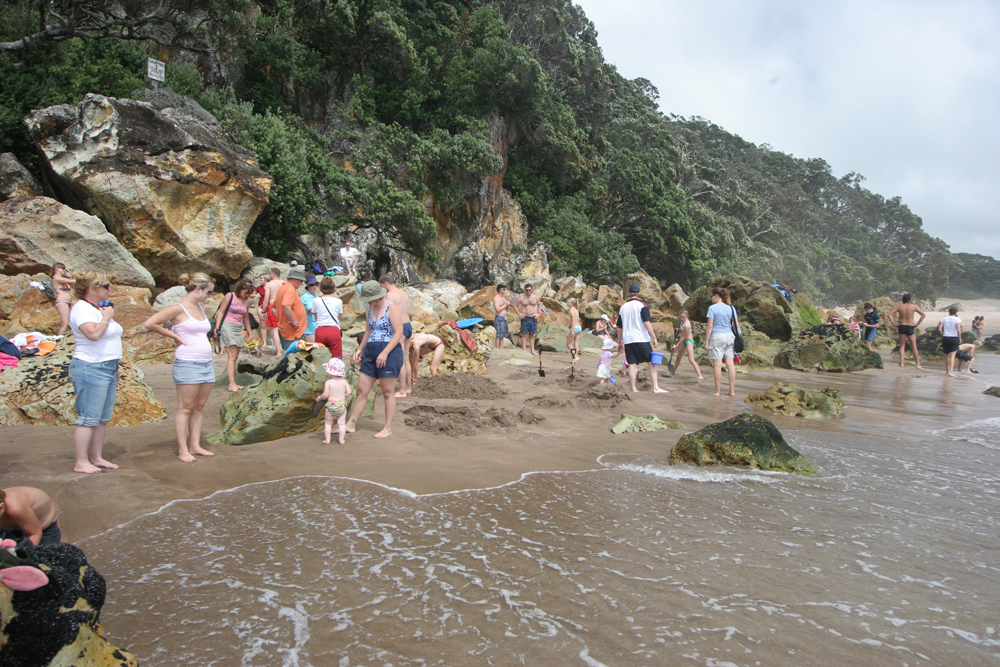 Definitely on Coromandel's weird and wonderful list is the Waiau Waterworks, just south of Coromandel town. It is something of a testimony to using as much recycling as possible and powering everything by water. Highly imaginative, it's certain fun and games for the children but hey, adults can enjoy themselves too. Many visitors make a day of it, taking along food and drink for a BBQ or picnic and on warm days there is always an opportunity for a swim as well. Waiau Waterworks is also an NZMCA Park Over Property and a good stopping place if further exploration along the aforementioned The 309 Road to see the Waiau Waterfall and Waiau Kauri Grove.

Some of today's Coromandel attractions, that cause a bit of wonder, often have a light industrial past. Take for instance Driving Creek Railway. Looking like a boy's full scale whimsical switchback railway set, it was actually created by a potter, Barry Brickell to mine clay for his pottery in the 1960's. As the mining extended so did the railway with tunnels and bridges. Just in case you are wondering about items like wine and beer bottles used in embankments, the contents were drunk by those helping Brickell to build his railway and then functionally recycled. In 1990, the railway operation itself was recycled from industrial use to a popular tourist attraction.

Apart from the railway, the land has also been used for extensive replanting of native trees. Some years ago, Brickell disturbed by the decimation of nearby Kauri forests, decided it was time to help nature along with an extensive regeneration project, which continues on.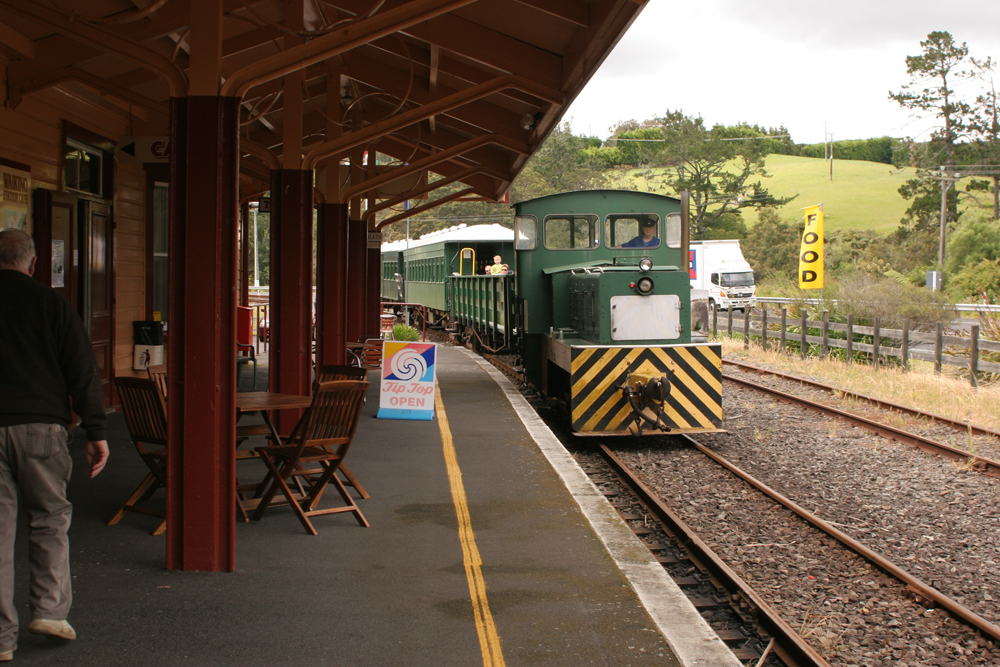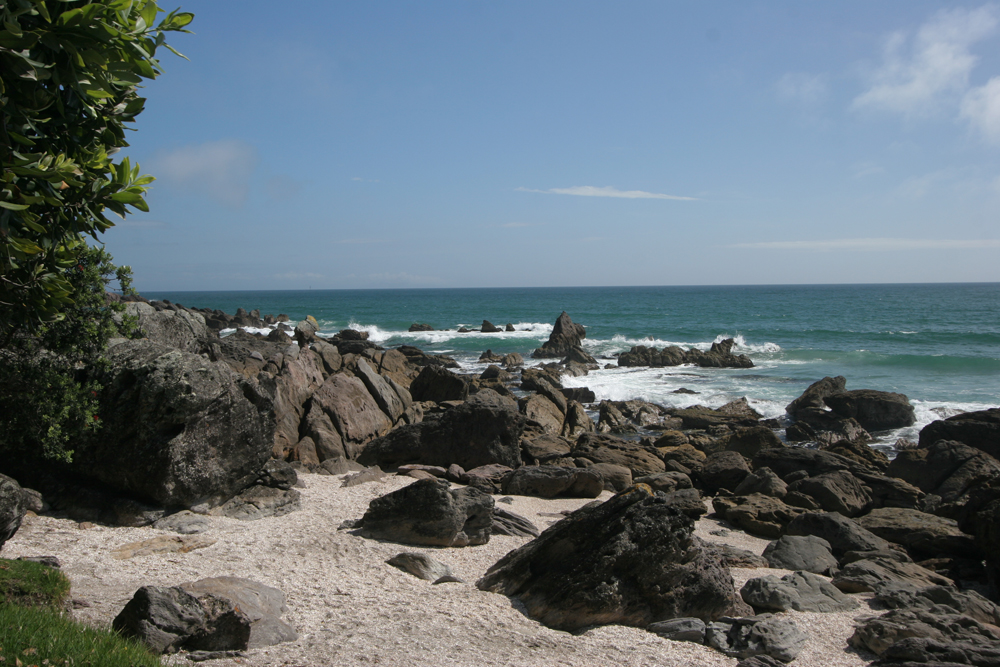 Like Thames, the town of Coromandel has a gold mining history and even now, the Coromandel Gold Stamper Battery powered by a huge waterwheel still grinds gold out of rock. A visit to the Coromandel School of Mines will tell you all you need to know. If planning an overnight stay, then the Coromandel Top 10 Holiday Park is just one option.

Just in case you are wondering why Whitianga is located on Mercury Bay, the latter was named by Captain Cook after he stopped there to observe the transit of the planet Mercury. Whitianga itself mostly grew out of being a handy deep water port for the export of Kauri timber to a number of countries. It's the place to go if you want to get a boat to the Cathedral Cove Marine Reserve.

Not to be missed near the town of Hahei is the literally named Hot Water Beach. Well known for it being the location of thermal hot springs right under the beach. All you need to do two hours either side of low tide is dig a hole in the sand and sit back. Spades are available for hire from the nearby café otherwise, take your own one.

At the base of the Coromandel Peninsula and certainly embracing the past and the present is the Karangahake Gorge Historic Walkway which follows the old railway line between Paeroa and Waihi, another gold mining town. Along the way, the walkway includes two steel truss bridges, a rail tunnel and relics of historic gold mining but there is of course the spectacular natural setting of the gorge. At Waikino Station end of the walk, a small part of the original line still exists in the form of the Goldfields railway and it's possible to take a short train ride to Waihi, a reminder of a much more extensive rail system.

These are a few of the highlights around the Coromandel Peninsula and there is but much more waiting to be discovered. Depending on time constraints, a day or a week can easily be filled.
---
Leave a comment