New Zealand's best beachside breaks
Author: Peta Stavelli Date Posted: 7 December 2018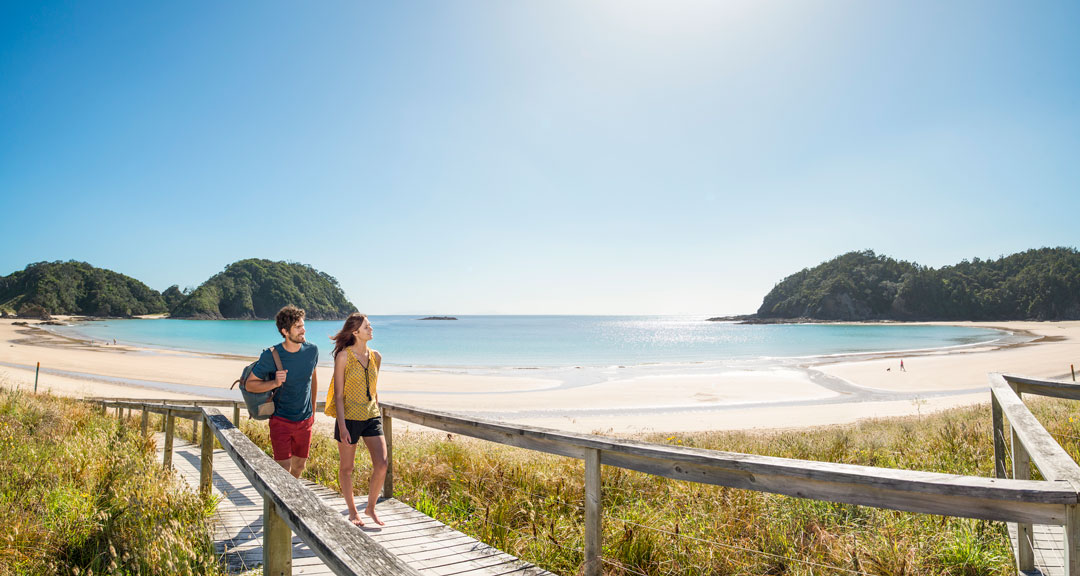 When New Zealanders were asked, ealier this year, to name their favourite beaches, only one South Island beach made the final cut. That beach was Kaiteriteri. Of course, the judging criteria for that competition included close proximity to public toilets and ice-cream shops. So if your favourite beach includes a walk on the wild side, or a great surf break, you'll need to look a bit further afield.
And here's the good news: New Zealand's coastline is 15,000 kilometres long; the ninth longest in the world, straddling two climate zones: subtropical in the north and sub zero temperates in the south. So finding a beach is not difficult in a long, narrow country such as this. The difficulty is that you're spoiled for choice! So we've put together some recommendations for New Zealand's best beach breaks you can reach in your campervan or motorhome; from top to tip.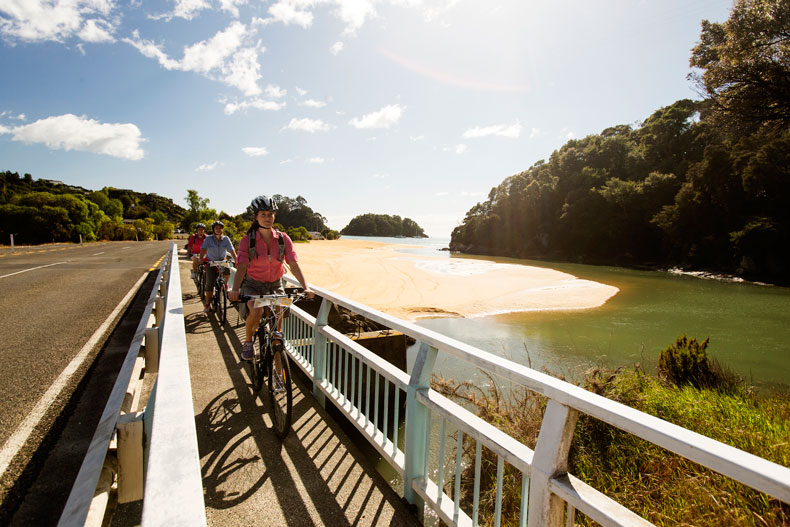 Kaiteriteri Beach
THE FAR NORTH
If you love getting off the beaten track at wild and isolated beaches, look no further than NZ's far north. Some beaches up here have distinctive pink sand, which adds a touch of magic. This is the start point of Te Araroa, New Zealand's 3000 kilometre walking trail. Leg one takes in magnificent 90 Mile Beach to Mangawhai. Go wild with dune surfing at Te Paki or simply relax beside the sea at one of the many rustic Department of Conservation (DOC) camping facilities.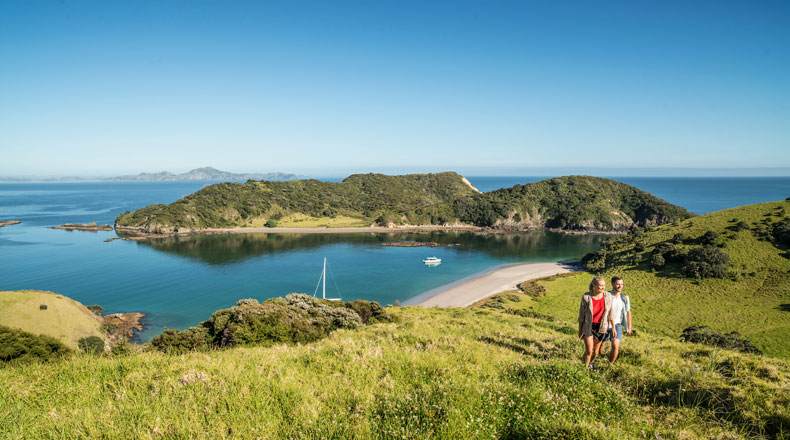 Bay of Islands Beaches
NORTHLAND AND AUCKLAND
New Zealand's black sand beaches are famous on film. The Piano featured the rugged west coast beach at Karekare. And Piha, just 40 kilometres from Auckland city, with its legendary surf and televised surf rescue, is even better known. Some prefer the tamer east coast and a popular place is Mangawhai Heads, which ticks the boxes for great surf and miles of sand.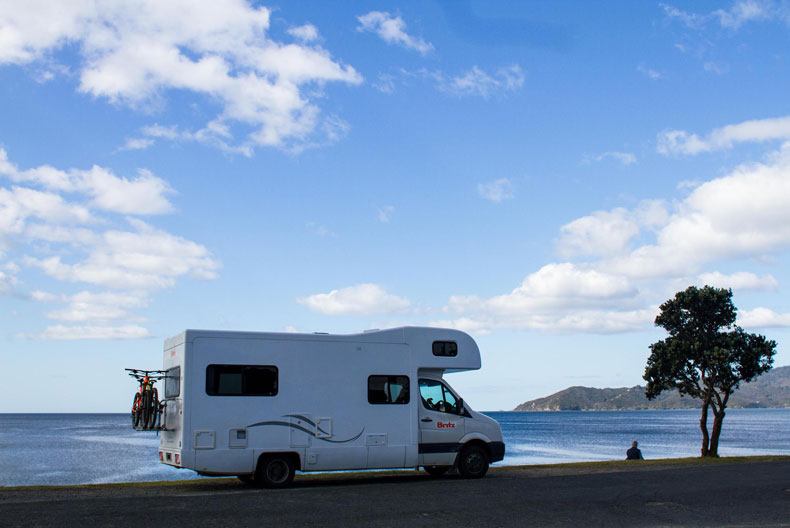 Campervans are the best way to see the coast in New Zealand
ISLAND OF THE GULF
Onetangi Beach on Waiheke Island and the north end of Whangapoua Beach, Great Barrier Island are perennial favourites up this way - although, Harataonga and Kaitoke Beach are way up there, too.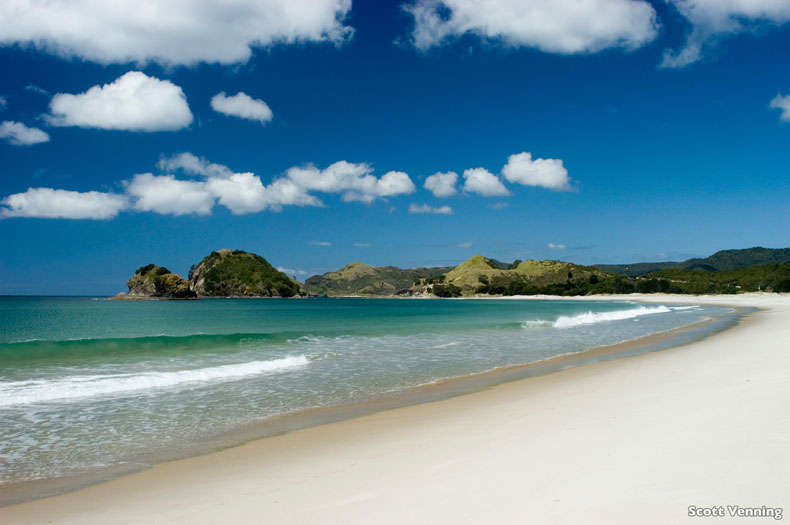 Kaitoke Beach
COROMANDEL
Coromandel is home to the country's favourite beach, Whangamata, as well as three others in the top ten: Hahei, New Chums and Opito Bay (also known as Kuaotunu). Surprisingly, nobody mentioned Hot Water Beach, which is a mecca for those in the know who bring spades to create their own thermal spas in the hot sand.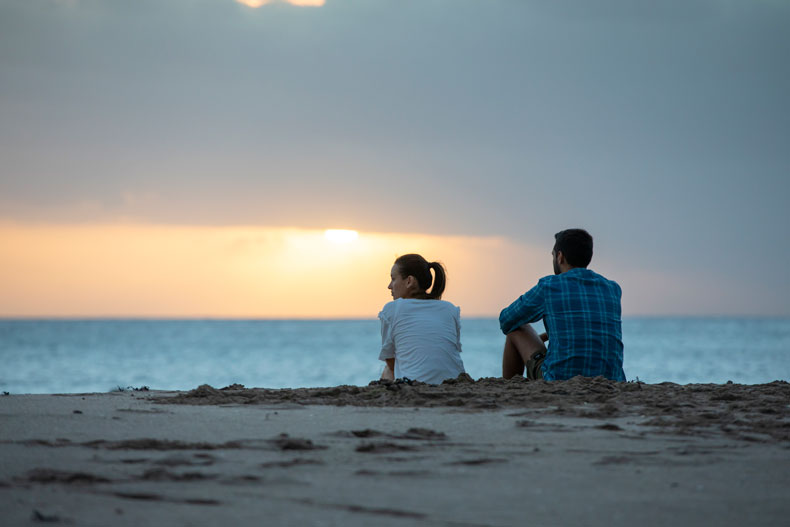 Coromandel Hot Water Beach
WAIKATO
The Coromandel Peninsula is actually part of the Waikato. But this is a vast region, best known for its rural landscapes, stretching from coast to coast. It's also home to the most famous of west coast surf towns, Raglan. Raglan has a well-serviced township and an undeniable wild side. With something for everyone, it's definitely a favourite getaway for many.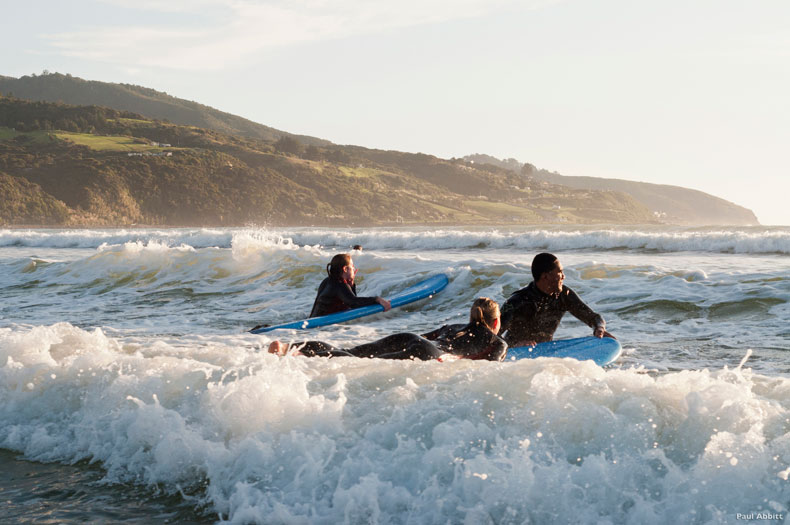 Raglan Beach - Waikato
THE BAY OF PLENTY AND GISBORNE
Top of the pops here is the lovely resort town of Mount Maunganui. It's a funky, well-serviced town where a camping ground and swimming pool about a great beach with a wonderful mountain (maunga) walking track. 'The Mount' buzzes during the summer and this part of the coast is a surf mecca– with the Gisborne region offering some of the most consistent surf in the country.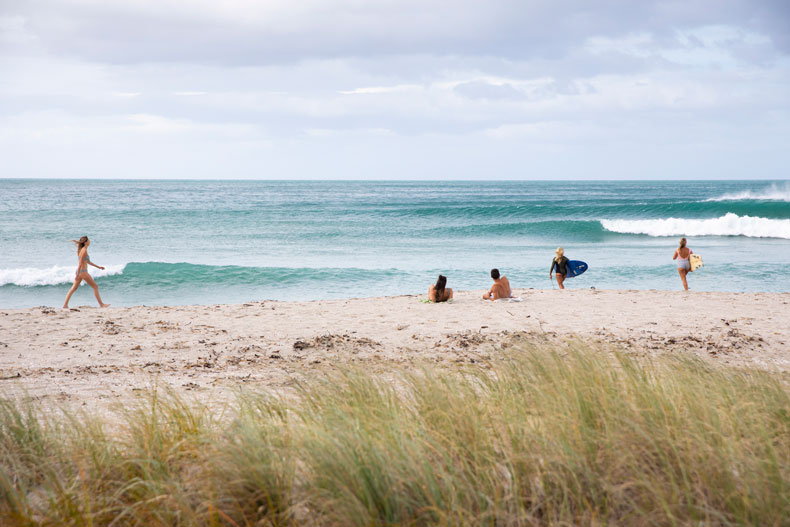 Mount Maunganui Beach
TARANAKI AND WAIRARAPA
State Highway 45 is the Surf Highway. The Taranaki Region has so much to offer overall and, if it's surf you're looking for, Fitzroy Beach just on the doorstep of the largest city, New Plymouth, is sure to suit. The unexpected and delightfully hidden Waihi Beach near Hawera is famous for its fossils and worth checking out. The Wairarapa is a wonderful winegrowing region with a wild side. The coast here is dramatic. Check out Castlepoint with its iconic lighthouse.
NELSON TASMAN REGION
There is so much on offer here; it's hard to single out the best of the best. Of course, the white sand and turquoise waters of Abel Tasman National Park are acclaimed. But Farewell Spit is also a wonderful place, with a long white sand beach. Surfers are drawn to Pillar Point on the west side of the spit. Also on the west coast are Carters Beach and North Beach near Westport.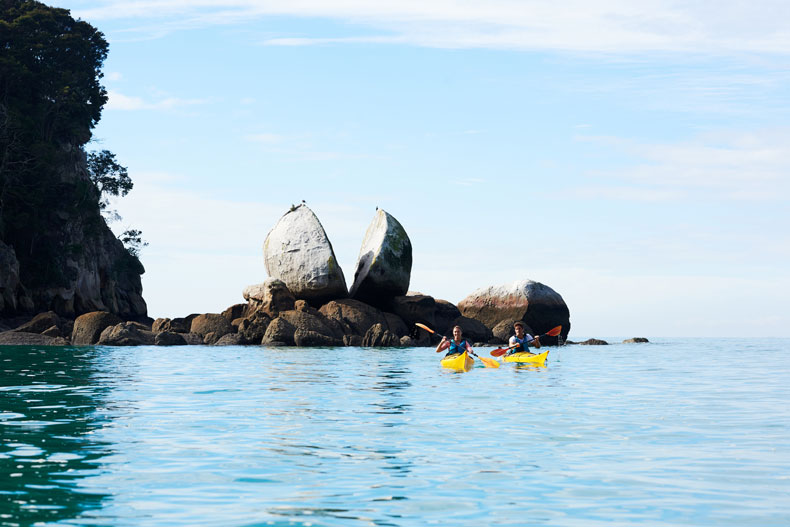 Abel Tasman National Park
KAIKOURA TO CANTERBURY
There are parts of this stunning coastal journey where you will be beside the sea for extended periods. Katutura is the best loved of the beach breaks along this northern part. For urban walking, Brighton Beach is probably Christchurch's top pick; although surfers are naturally drawn to tiny Taylors Mistake with its quirky baches.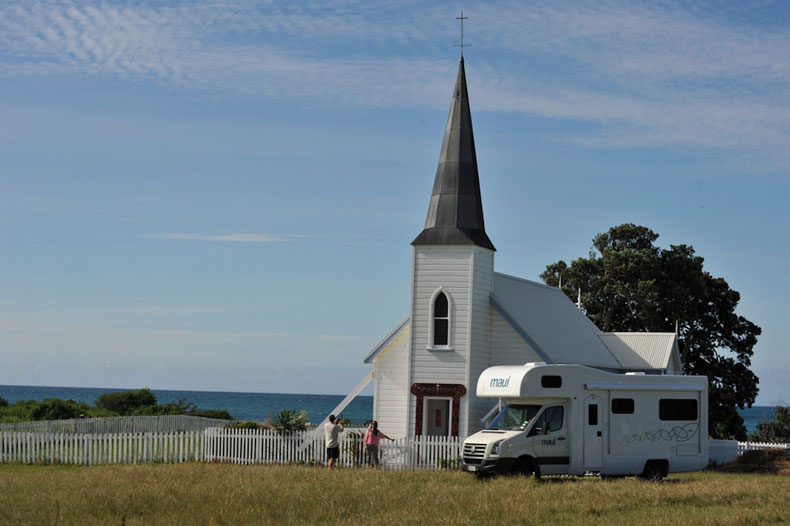 Motorhomes offer a great way to see New Zealand's beaches
GOING SOUTH
The water may be getting colder as you move south, but the scenery gets hotter. On the northern side of Dunedin, Karitane is wild, while also offering a sheltered estuary. Surfers rate the hollow tubes of St Clair Beach, closer to the city. But if you're hoping to surf one of New Zealand's most southern beaches, you can't go past Colac Bay near lovely Riverton.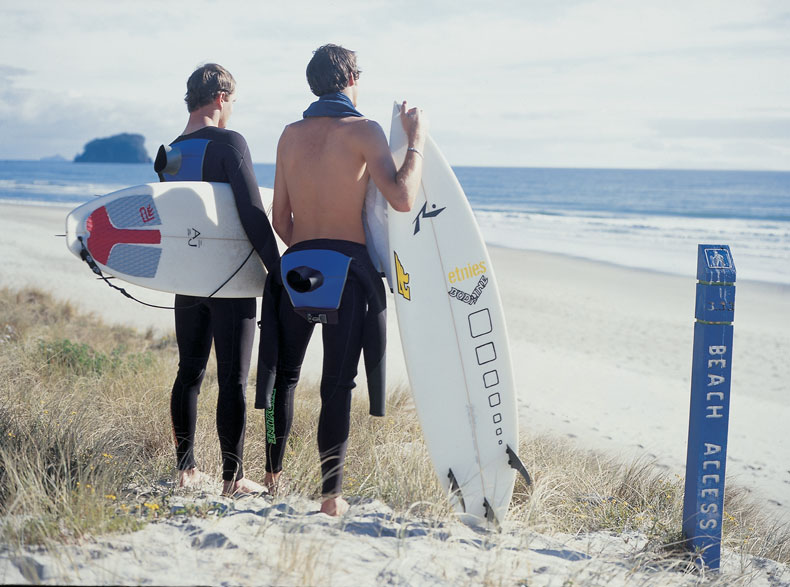 New Zealand is famed for its surf breaks
---
Leave a comment