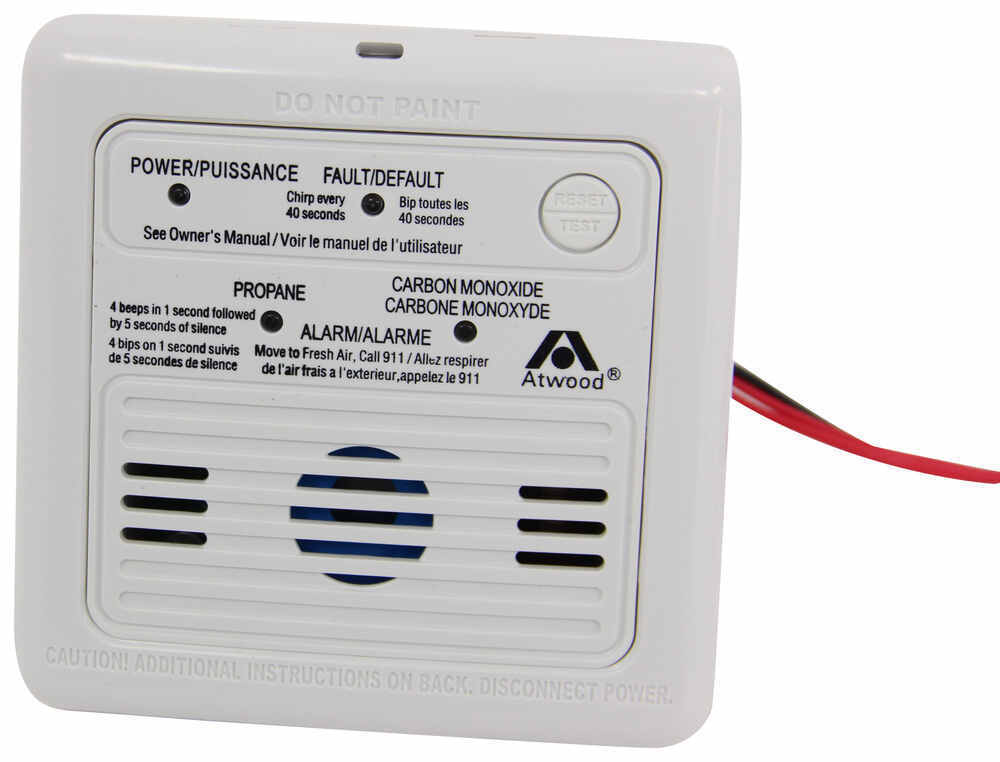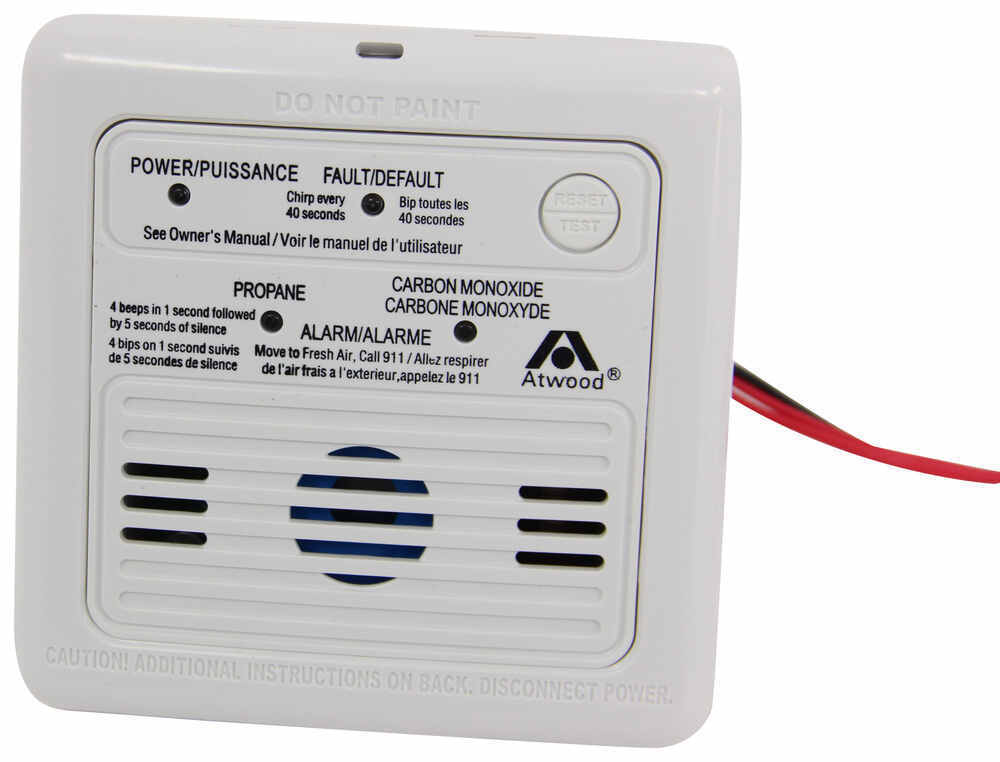 Protechtor LPG and CO Gas Alarm
RV PASS MEMBER PRICE
MEMBERS EARN 3.15 RV PASS POINTS
WANT TO BECOME A
RV PASS
MEMBER?
CLICK HERE
TO REGISTER FOR FREE
NON-MEMBER PRICE $174.99 NZD
Sensing BOTH LP & CO Gas.
Features & Benefits:
LP & CO Gas Alarm protects your family by detecting both LP & CO Gas.
Uses Atwood's patented fuel cell technology
Dual Power Source: Uses both chassis and battery power
Flush mount design with loud alarm
ETL listed and tested to UL 1484 & CSA 6.19.01 for residential and RV applications
The electrochemical sensor contains a protein conducting memebrane which generates a current in the presence of Carbon Monoxide (CO). This current is measured; information is processed and displayed on the Alarm. The sensor is more accurate, uses less current is is less sensitive to humidity and other gases than competitive models.
LP & CO Alarm operates in six separate modes.
1) Power Off Mode: Visually indicates sufficient and insufficient power to the alarm.
2) Gas Sensing Mode: Continually monitors gas concentrations to ensure they're at acceptable levels.
3) Alarm Activate Mode: Indicates that one or more gas concentrations have reached unsafe levels. Visually and audibly alarms to alert to potential dangerous situation.
4) Alarm Test Mode: Visually and audibly verifies proper alarm operation.
5) Alarm Reset/Stabilisation Mode: Silences audio alarm for 6 minutes. Verifies proper alarm operation. If gas concentrations are still high after the six minutes the alarm will sound once again.
6) Fault Mode: Indicates a fault has been detected that compromises the alarm. Consult your manual or replace.
Power
The alarm must be wired into the vehicle 12V DC system and directly connected to the house battery throuhg an appropriate fuse. A second power wire allows a connection to an auxillary 12V DC battery for additional protection.
Why do we need protection from Carbon Monoxide?
Carbon Monoxide (also known as CO) is a colourless, odourless poisonous gas and is a common yet preventable cause of death from poisoning worldwide. It is often called the 'Silent Killer'.
In normal conditions the combustion process (the addition of oxygen) will result in carbon in the fossil fuel, combining with oxygen, in the air, to produce Carbon Dioxide (CO2), the same substance we exhale when we breathe.
As a result of incomplete combustion of organic fossil fuels Caron Monoxide may be produced mainly from faulty heating appliances. Carbon Monoxide is absorbed via the lungs and travels into the blood stream where it stops the body taking on oxygen. Both your brain and heart are particularly susceptible to damage as a result.
The first signs of CO poisoning are mild headaches and dizziness through to death within three minutes.
| | |
| --- | --- |
| Barcode # | 692931366814 |
| Brand | Protechtor |
| SKU | 692931366814 |
---
Others Also Bought
---
More From This Category