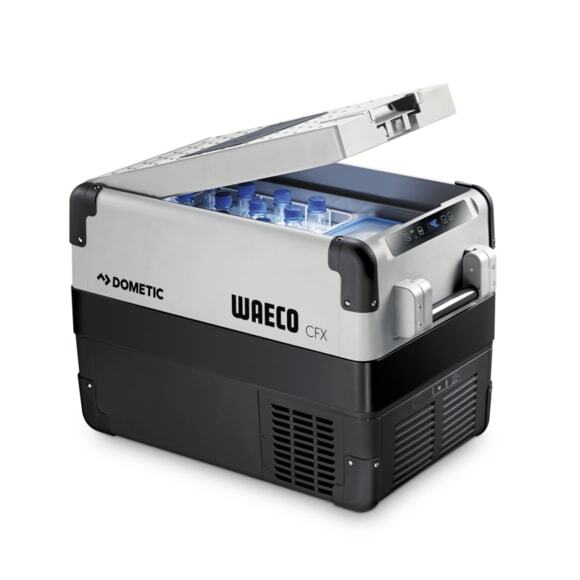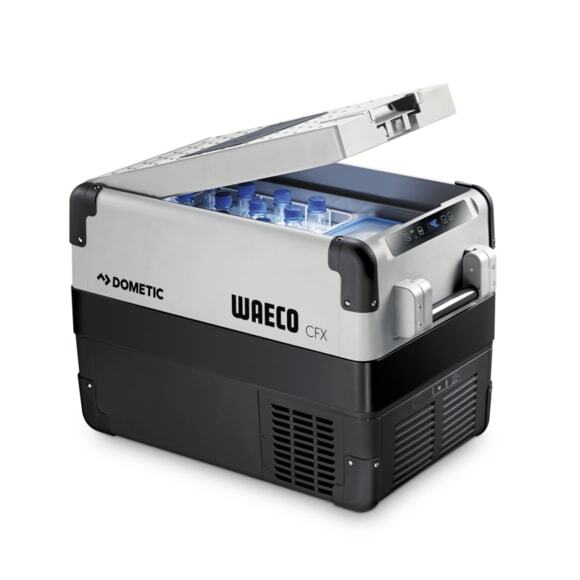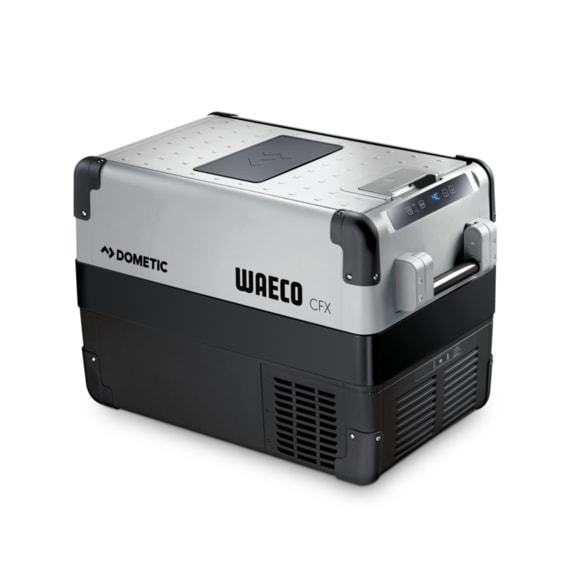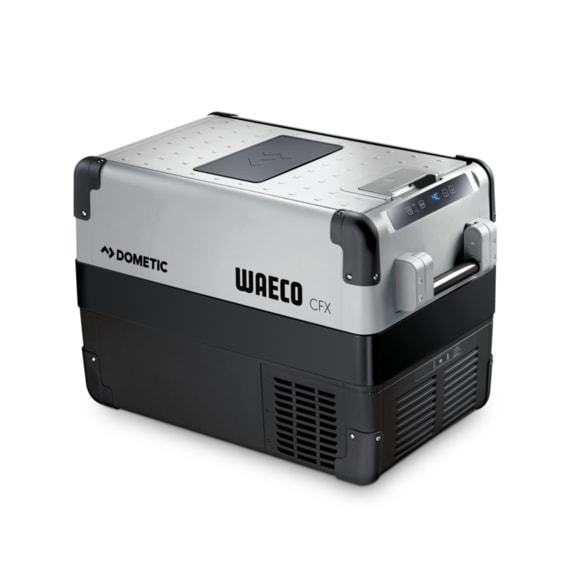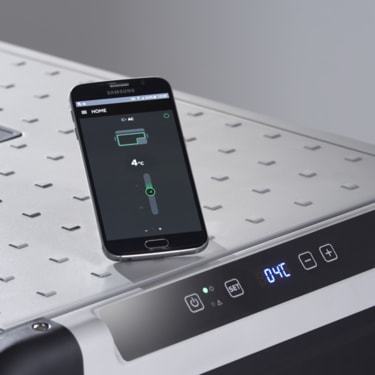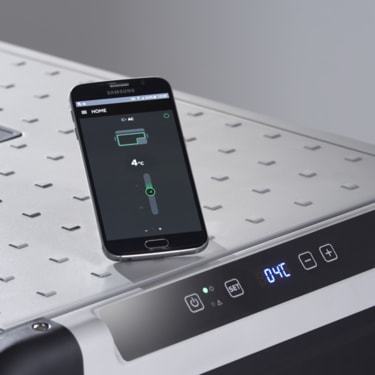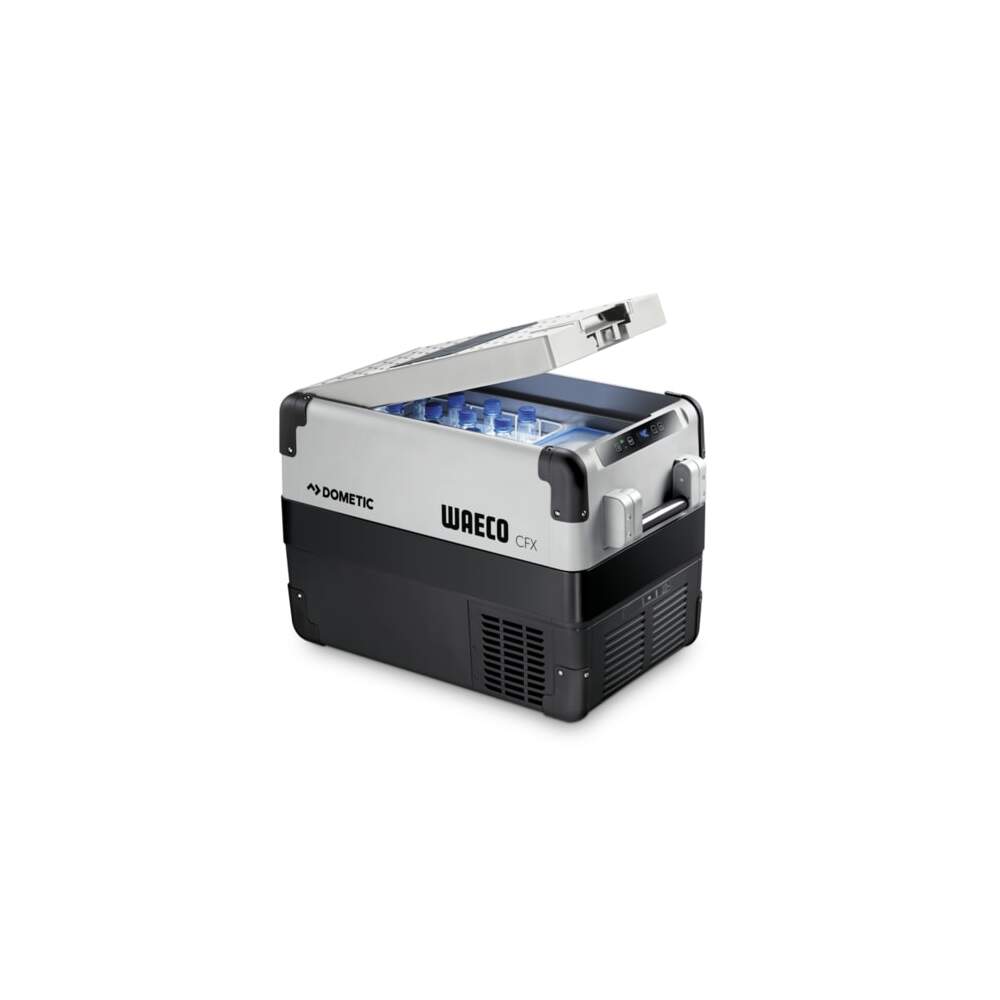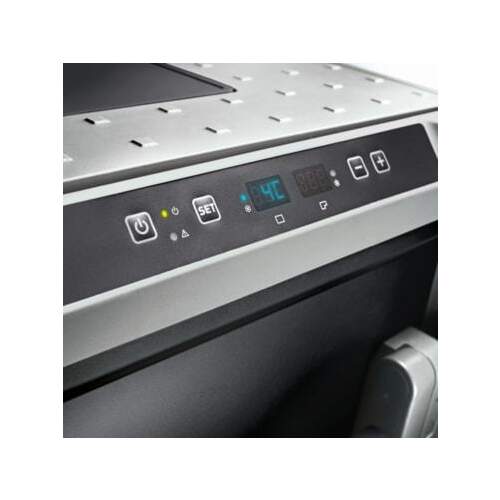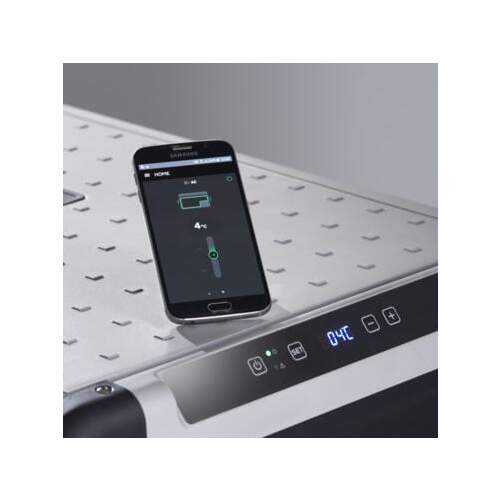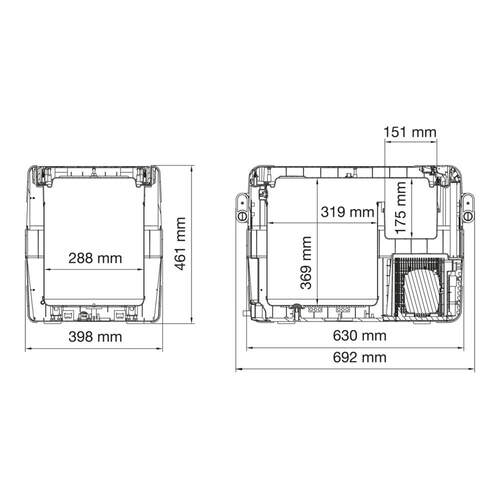 Dometic CFX-40W Portable 12/240v Fridge Freezer with WiFi controls - 41L
RV PASS MEMBER PRICE
MEMBERS EARN 30.80 RV PASS POINTS
WANT TO BECOME A
RV PASS
MEMBER?
CLICK HERE
TO REGISTER FOR FREE
NON-MEMBER PRICE $1,540.00 NZD
A highly impressive 41 l fridge or freezer with easy operation and capable of heavy-duty operation. The Dometic CFX fridge/freezer has an excellent cooling performance, even in high ambient temperatures. It's robust, efficient and ready for action, the CFX is our most awarded product and you'll quickly understand why.
This is one of the next generation of powerful compressor portable fridge or freezers that keeps food and drinks cold or frozen for longer. This intuitive unit comes with a WiFi CFX application which allows user control and connectivity of compartment via their smartphone or tablet. With an innovative and rugged design, it provides energy-efficient performance and extreme cooling, even in the harshest conditions. This long-lasting fridge or freezer is the best choice for any caravan and camping trip.
Benefits And Features
The Dometic CoolFreeze CFX has some seriously impressive features. Firstly, there's the CFX Special Electronics which include an intelligent automatic turbo cooler and memory function. Then not only is it suitable for deep freezing down to –22 °C but it can also operate on solar power. Plus, regardless of the outside temperature, this cooler will provide a first class, superbly quiet cooling performance. You can take this amazing cooler and freezer wherever you go! Fitted with heavy-duty details like reinforced corners, stainless steel hinges and a robust lid lining, the high-tech coolers in the CFX series can withstand the most demanding of loads. The CFX 35W to CFX 100W models give you the convenient option of controlling and monitoring the cooling temperature by WiFi app.


...AND MORE
Generous gross capacity of 41 l to fit 60 cans and a standard Wine bottle upright
Easy-to-use Wi-Fi app to help set, control and monitor temperatures in compartment from a mobile device
Polypropylene lid is completely detachable and reversible for functional use
Abililty to set temperatures between 10 °C to –18 °C (normal use) with the ability to run at –22 °C up to 50 °C below ambient temperature
Energy efficient compressor technology provides fast and efficient cooling and freezing, even in extremely high outside temperatures
Rugged features and robust design – made to endure extreme environments
Store fresh food and drinks effortlessly with removable wire basket with divider
TESTED IN THE MOST EXTREME WEATHER CONDITIONS!
The Dometic CFX portable fridge/freezer has an excellent cooling performance even at high ambient temperatures. We know this because it's tested in the harsh conditions and extreme heat of the Australian desert! It's robust, efficient and ready for action. The CFX is our most awarded product and you'll quickly understand why.
HIT THE ROAD WITH THIS SUPER EFFICIENT FRIDGE OR FREEZER
The Dometic CFX 540 is an efficient and robust portable compressor single zone fridge or freezer designed to keep your food and drink fresher for longer. Simply choose the temperature between +10 °C and -22 °C to best suit your cooling or freezing needs. Take it with you in the caravan, camping or on the boat, basically anywhere you have access to 12 or 24 V DC or 100–240 V AC (and it is also suitable for solar operation). The CFX 40W comes with a basket, features a dairy compartment for perishables and can fit 60 cans (41 l) and up to a standard Riesling bottle upright. The CFX 40W also comes with a Wi-Fi CFX app that allows you to set, control and monitor the temperatures of the compartment from your smartphone or tablet. The genuine WAECO compressor and unique Variable Motor Speed Optimisation technology helps the CFX range operate efficiently, even in extreme conditions.

WHERE DOES THE CFX GET ITS IMMENSE POWER?
Compressor cooling technology, used in Dometic's CFX series, offers unrivalled cooling power. But how does it work? Well, it relies on a refrigerant that changes from a liquid to gaseous state in the evaporator. The evaporation process extracts heat from the interior of the cooling unit, causing the temperature to drop. The compressor draws in the refrigerant, compresses it and passes it on to the condenser. From here, the absorbed heat is released into the atmosphere. The refrigerant liquefies and flows back to the evaporator, where the cycle begins again. The result of this is an excellent cooling performance, capable of deep-freezing, even at extreme ambient temperatures.
| | |
| --- | --- |
| Barcode # | 9331391008117 |
| Brand | Dometic |
| SKU | 9331391008117 |
---
Others Also Bought
---
More From This Category